Top All-Inclusive Wellness Retreats in Australia
Wellness Retreats in Australia
Journey to Serenity: Exploring Australia's Premium Wellness Retreats
Drenched in sunshine, wrapped in the song of the sea, and sprinkled with enchanting wilderness, Australia proves to be a sanctuary for those on the quest for tranquility. The Land Down Under showcases a myriad of wellness retreats, each offering unique and holistic experiences. Today, we step foot in two paradisiacal destinations, the Gaia Retreat & Spa, Byron Bay, and the Gwinganna Lifestyle Retreat in Gold Coast Hinterland.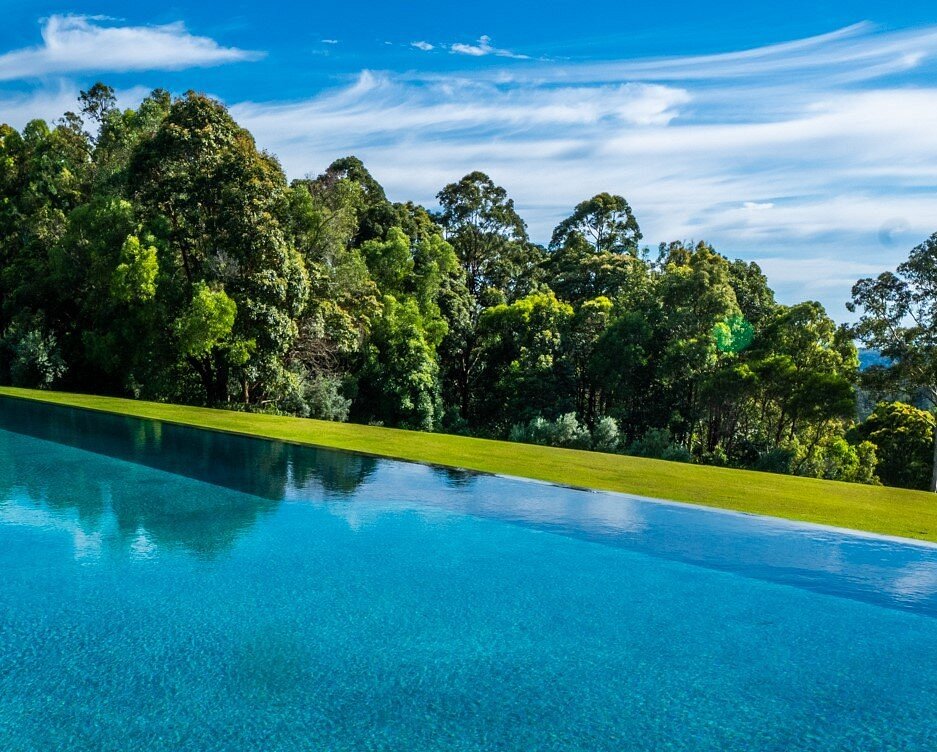 Gwinganna Lifestyle Retreat, Gold Coast Hinterland
Wellness Retreats in Queensland (Qld)
Gwinganna Lifestyle Retreat, Gold Coast Hinterland
Venturing north to Queensland, the Gwinganna Lifestyle Retreat perches atop a plateau surrounded by lush valleys and ocean vistas. This secluded sanctuary is much more than just a spa retreat; it's an organic piece of heaven committed to helping guests live a healthier life.

Unique in its approach, Gwinganna offers the dual energy concept – balancing yin (quieter activities) and yang (more active exercises) elements. Equine therapy, Qi Gong, and bushwalks give way to a world of discovery and introspection. The retreat's crowning glory is arguably its Spa Sanctuary, the largest in the Southern Hemisphere, offering a diverse array of rejuvenating treatments.
Gwinganna Lifestyle Retreat, Gold Coast Hinterland
As the plane descended towards the Gold Coast, I peered out the window, excitedly taking in the stunning landscapes that stretched out before me. The urban sprawl gradually gave way to lush hinterland, a green tapestry punctuated by rolling hills and valleys. I, Sarah, a travel writer from New York, was on my way to Gwinganna Lifestyle Retreat, an award-winning wellness sanctuary nestled in this captivating natural canvas.
As I left the bustling Gold Coast city behind, the tranquil beauty of the hinterland landscape began to soothe my city-bred senses. Upon arrival, the retreat felt like a hidden paradise, one that was designed to foster relaxation and digital detoxification.
Gwinganna, translating to 'lookout' in the local Aboriginal language, offered more than just a scenic vantage point. It was a sanctuary of wellness where the day's rhythms were tuned to nature's own: sunrise Qi Gong sessions, guided walks or hikes in the morning, an array of yin and yang activities throughout the day, and informative wellness seminars by highly qualified experts.

The heart of Gwinganna's philosophy was listening to your body's daily needs. The retreat wasn't about imposing a schedule; rather, it encouraged you to do as little or as much as you liked. I was particularly taken by the concept of "Dreamtime," a designated time post-lunch, encouraging rest, relaxation, and self-care.
When it came to accommodation, Gwinganna presented a delightful dilemma with a range of options to suit different tastes, from the country charm of Heritage Mimosa House to the opulence of the Moonarie Villas, complete with ocean views and a private plunge pool.

One of the standout features was the expansive Spa Sanctuary. Claiming to be the largest spa in the Southern Hemisphere, it was a haven of tranquillity and holistic wellness. From naturopathy to stress management, the range of treatments on offer was impressive.
Mealtimes at Gwinganna were a celebration of fresh, local, and organic produce. Much of it was harvested from the on-site gardens and orchard, lending a delightful farm-to-table experience that was not just nourishing but also educational.
Gwinganna's women-only retreats deserve a special mention. Tailored to focus on women's health and wellbeing, they were an enlightening journey into understanding and balancing hormonal changes, guided by leading experts.
As my stay at Gwinganna drew to a close, I felt a sense of rejuvenation. The retreat didn't just offer a temporary escape from the hustle and bustle but imparted lasting lessons for a healthier lifestyle. As I waved goodbye to the serene valley, I was carrying home more than just memories. Gwinganna had equipped me with the knowledge, techniques, and inspiration to continue my wellness journey back in New York.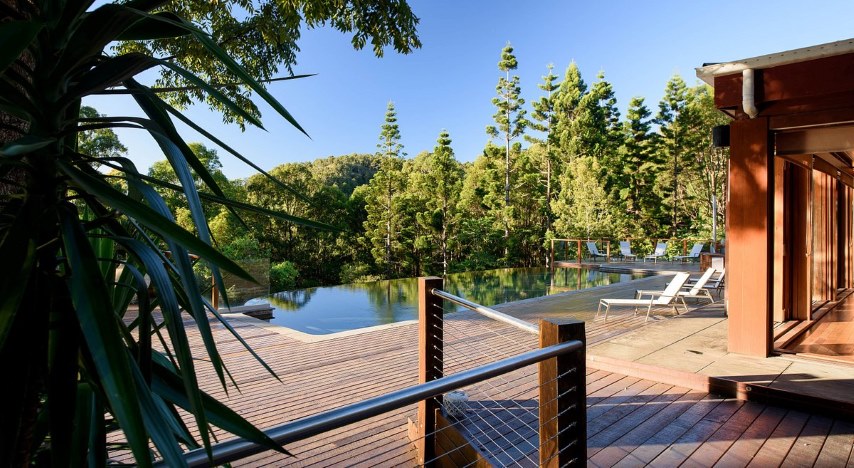 In the realm of wellness retreats, Gwinganna truly stands apart. It's not just about luxury accommodation, nutritious meals, or wellness activities. It's about embracing a lifestyle of balance and holistic wellbeing, taking the time to listen to your body, and learning to cultivate resilience in our fast-paced modern world. Gwinganna, as I discovered, was indeed a lookout – not just over the verdant hinterland, but into a healthier and balanced way of living.
Find the best deal, compare prices, and read what other travelers have to say at Tripadvisor
Packages
Australia Spa Resorts on Expedia
Pick from 2978 Australia Resorts & Hotels with Spas with updated room rates, reviews, and availability. Most hotels are fully refundable.
Silky Oaks Lodge
Gwinganna finds competition in the nearby Silky Oaks Lodge, which touts the healing power of the Daintree Rainforest. While Silky Oaks Lodge intertwines wellness and nature beautifully, Gwinganna's bespoke lifestyle programs and impressive spa facilities provide a more encompassing wellness journey.

Gwinganna's distinctive balance of active and reflective practices make it an ideal oasis for those seeking a transformative wellness escape.
Score: 9.5/10
Find the best deal, compare prices, and read what other travelers have to say at Tripadvisor
Wellness Retreats in New South Wales (NSW)
Next, I traveled to Byron Bay, a place renowned for its laid-back vibe and gorgeous beaches. Here, I found Crystalbrook Byrno, a retreat nestled within a 45-acre subtropical rainforest. As I strolled along the boardwalks, the cacophony of city life was replaced by the harmonious sounds of the rainforest. My suite, luxurious and eco-conscious, overlooked the rainforest, further enhancing the sense of connection with nature. The retreat also offered daily yoga classes, an infinity pool, and an award-winning restaurant serving the most delicious organic food. One highlight was the wellness programs, designed to cater to different needs - from stress relief to detoxification.
Elysia Wellness Retreat
Gaia Retreat & Spa, Byron Bay
Nestled in the rolling hills of Byron Bay, Gaia Retreat & Spa is a co-creation of Australian icon Olivia Newton-John, promising an immersive journey of relaxation and healing. Swathed in 25 acres of verdant Australian bushland, the place emanates a sense of belonging, as if nature herself is inviting you to unwind.

With a choice of suites and villas – each designed with a touch of understated luxury – Gaia's personalized retreat packages are its standout feature. The Naturopathic Wellness retreat, for instance, offers comprehensive health assessments and bespoke nutritional plans. Activities ranging from yoga, meditation, to organic cooking classes not only rejuvenate but also inspire a deeper connection with oneself.
Find the best deal, compare prices, and read what other travelers have to say at Tripadvisor
Crystalbrook
An alternative offering would be the famed Byron at Byron, a Crystalbrook Collection Resort, renowned for its lush rainforest setting and indulgent spa experiences. While it excels in luxury and ambiance, Gaia Retreat holds its ground with its comprehensive wellness approach and intimate setting.
Gaia truly captivates those who seek a haven of tranquility woven with tailored wellness pursuits.
Score: 9.6/10
Find the best deal, compare prices, and read what other travelers have to say at Tripadvisor
Victoria, with its diverse landscapes and serene ambiance, hosts a plethora of wellness resorts that epitomize relaxation and holistic health. These sanctuaries, nestled in verdant valleys, along tranquil beaches, or amidst the region's famed vineyards, focus on providing restorative experiences through a variety of wellness programs. 
One Spa
From the Peninsula Hot Springs in Mornington, known for their geothermal bathing and wellness treatments, to the Gippsland's Jirrahlinga Koala & Wildlife Sanctuary where you can meditate amidst native wildlife, or the serene luxury of the Lake House in Daylesford that boasts a wellness center complete with treetop mineral spas, Victoria's wellness resorts offer an array of rejuvenating experiences that beautifully combine nature, tranquility, and wellness in the Australian heartland.
The Best Wellness Retreats in Australia
Absolutely, let's explore the top 15 wellness retreats across the picturesque landscapes of Australia, each with its unique offerings:
Gaia Retreat & Spa, Byron Bay: An award-winning retreat co-owned by Olivia Newton-John, offering personalized wellness programs amid a serene natural setting.
Gwinganna Lifestyle Retreat, Gold Coast Hinterland: Known for its dual energy concept, this retreat balances active and quiet activities for a holistic wellness experience.
Elysia (Former Golden Door) Health Retreat & Spa, Hunter Valley: This retreat is all about recharging, with its focus on fitness, wellness, mindfulness, and nutrition.
Longitude 131°, Uluru: Perfect for those seeking an immersive cultural wellness experience, combining luxury accommodation with the rich spiritual history of Uluru.
Byron at Byron, a Crystalbrook Collection Resort, Byron Bay: Located within a lush rainforest, this resort offers indulgent spa experiences and yoga classes.
Samadhi Retreat, Daylesford: This retreat offers tailored wellness programs, focusing on self-discovery and stress relief.
Saffire Freycinet, Tasmania: Known for its Luxury Wellness Retreat, Saffire combines stunning natural surroundings with an extensive range of wellness experiences.
Silky Oaks Lodge, Daintree Rainforest: An eco-luxury lodge that combines nature and wellness, set amidst the world's oldest rainforest.
Arajilla Retreat, Lord Howe Island: This retreat offers Ayurvedic treatments, yoga classes, and fresh organic cuisine within a secluded island setting.
Eden Health Retreat, Gold Coast Hinterland: This holistic retreat offers an array of wellness activities from Tai Chi to archery and mindfulness meditation, in a tranquil rainforest setting.
One&Only Wolgan Valley, Blue Mountains: This conservation-based retreat offers an array of wellness activities, including horseback riding, hiking, yoga, and meditation in the stunning Greater Blue Mountains area.
Kangaroo Island Health Retreat, Kangaroo Island: A retreat for those seeking a health reset, offering detox programs, yoga, and exercise within a pristine natural setting.
Qualia, Hamilton Island: Situated in the Great Barrier Reef, this luxury resort offers wellness programs that include spa treatments, mindfulness practices, and personalized training.
The Bower, Byron Bay: A chic boutique hotel that offers wellness retreats focusing on yoga, meditation, and nutrition within a beautiful rainforest setting.
Como The Treasury, Perth: Situated within a 19th-century State Building, Como The Treasury offers a city-based wellness experience, including a Shambhala wellness retreat.
From secluded island getaways to city-based sanctuaries, Australia's wellness retreats truly offer transformative experiences catering to a wide range of wellness travelers.
Wellness Retreat in Tasmania
Finally, I found myself in the rugged wilderness of Tasmania, at the Saffire Freycinet. Unlike any other, this retreat offered an incredibly unique wellness experience. Set against the backdrop of the Freycinet National Park, the retreat overlooked the calm waters of Great Oyster Bay. The spa treatments here were an intimate journey, using local, organic products. From the delicious culinary masterpieces to the local wildlife encounters, Saffire was truly a luxurious sanctuary that appealed to all senses.
Find the best deal, compare prices, and read what other travelers have to say at Tripadvisor
Throughout my journey, I discovered that the best wellness retreats in Australia are not just about the spas, yoga classes, or detox diets. They are about the locations - places that command calmness and serenity. They are about immersing oneself in nature and rediscovering the simple joys of tranquillity and inner peace. Australia, with its diverse landscapes and holistic approach to wellness, truly offers a world of experiences that leaves your mind, body, and soul, enriched.

As I write this from my villa at Saffire, overlooking the twilight hues on the bay, I feel more refreshed and alive than ever. Australia, I realized, didn't just have wellness retreats. It had wellness sanctuaries, waiting to be discovered. I couldn't help but think, "Gwinganna… you have a contender."
Scorecard for all-inclusive wellness resorts in Australia
Creating a definitive scorecard for all-inclusive wellness resorts in Australia compared to other destinations is a complex task due to the subjective nature of what people value in a wellness retreat. However, here is a general comparative breakdown across a few key areas:
Wellness Programs & ActivitiesAustralia: 9/10 Australia's wellness resorts typically offer a diverse range of activities, including yoga, meditation, hiking, and health workshops. They often incorporate the beautiful natural environment into their wellness programs.Other Destinations: 8/10 Other destinations offer a good range of wellness activities, though the types of activities can be more limited, depending on the local environment and culture.
Quality of FacilitiesAustralia: 8/10 Australian wellness resorts are generally modern and well-maintained, with excellent amenities such as spas, fitness centers, and dedicated meditation spaces.Other Destinations: 8/10 The quality of facilities in other destinations varies widely depending on the location and price point. Some luxury retreats in places like Bali and Costa Rica match or exceed Australia in this category.
Location & SurroundingsAustralia: 9/10 Australia's wellness retreats often boast exceptional locations, from the tropical beauty of Queensland to the tranquil bushlands of Victoria.Other Destinations: 8/10 Other destinations offer a wide range of natural settings, from beachfront properties to mountain hideaways. However, the experience of the Australian outback and coastline can be unique.
Cuisine/FoodAustralia: 8/10 Australian wellness resorts usually focus on nutritious, organic, locally-sourced food. Australia's diverse produce and culinary influences contribute to a high-quality food experience.Other Destinations: 8/10 Food quality varies widely in other destinations. Some places may offer an exotic cuisine experience, but it might not always align with wellness dietary principles.
Value for MoneyAustralia: 7/10 While Australia offers high-quality wellness retreats, prices can be higher compared to other countries, especially when considering the exchange rate.Other Destinations: 8/10 Other destinations, especially in Asia and Central America, can often offer comparable experiences for less money, partly due to lower costs of living.
Please note, this scorecard is a rough estimate and experiences can vary greatly depending on the specific resorts and personal preferences.
A wellness retreat is a getaway that is designed to help you rejuvenate physically, mentally, and emotionally. They offer various programs such as yoga, meditation, fitness activities, nutritious meals, spa treatments, and more.
Wellness retreats are beneficial for people looking to disconnect from their daily routine, reduce stress, rejuvenate their health, and focus on self-care. They provide a holistic approach to wellbeing in tranquil settings.
While some wellness retreats welcome all ages, there are several retreats in Australia that are exclusively for adults, offering a tranquil space for relaxation and rejuvenation without distractions.
An all-inclusive wellness retreat usually covers accommodation, meals, and a variety of wellness activities such as yoga, fitness classes, and meditation. Some also include wellness consultations, spa treatments, and educational workshops in their packages.
The cost of a wellness retreat can vary widely depending on the location, duration, and what is included in the package. While some luxury retreats can be quite pricey, there are also more affordable options available. It's important to consider what is included in the price and the value you will get out of the experience.
Comfortable clothing for yoga and other physical activities, swimwear, a water bottle, hiking shoes, a journal, and personal toiletries are typically needed. However, it's always best to check with the retreat as they might have specific requirements or provide certain items.
Absolutely! Many people choose to attend wellness retreats alone as it can be a great opportunity for self-reflection and personal growth. Most retreats offer communal activities that make it easy to meet and connect with other like-minded individuals.
Most wellness retreats in Australia can be booked directly through their website. You can also use various travel booking platforms. It's advisable to book in advance as popular retreats can fill up quickly.
Some wellness retreats encourage a digital detox and may not offer Wi-Fi, or have limited access. Others may provide Wi-Fi as part of their amenities. It's best to check with the retreat prior to your arrival.
The cost can vary greatly based on the location, the length of stay, the type of accommodation, and what is included in the package. Prices can range from a few hundred dollars for a weekend to several thousand for a week-long luxury retreat.
Typically, all-inclusive wellness retreat packages include accommodation, meals (often organic and locally sourced), a range of wellness activities (like yoga, meditation, fitness classes), and sometimes spa treatments or wellness consultations.
alternative destinations for wellness resorts:
Here are a few alternative destinations around the world that are renowned for their wellness resorts:
Bali, Indonesia: Bali has long been a favorite for those seeking a wellness retreat. The island is home to a number of resorts specializing in mindfulness, yoga, and detox. One popular destination is the town of Ubud, known for its lush landscapes and tranquil surroundings.
Costa Rica: With its rich biodiversity and tranquil beaches, Costa Rica offers a serene backdrop for wellness retreats. Retreats here often incorporate activities such as yoga, surfing, and hiking into their programs, with an emphasis on connecting with nature.
Thailand: Known for its Buddhist traditions, Thailand offers wellness retreats focused on meditation, spiritual healing, and yoga. The southern islands, such as Koh Samui and Phuket, are particularly popular.
India: India is often considered the birthplace of yoga, and many come here for immersive yoga retreats. The town of Rishikesh, in the foothills of the Himalayas, is known as the "Yoga Capital of the World."
Switzerland: If you're looking for luxury wellness retreats, Switzerland is the place to go. Known for their high-end spas and wellness centers, Swiss resorts often provide comprehensive wellness programs in the beautiful and serene Alpine setting.
Arizona, USA: With its vast desert landscapes and sunny climate, Arizona is home to several esteemed wellness resorts. Many of these offer programs that focus on holistic wellness, integrating physical fitness, balanced nutrition, and mental wellbeing.
Remember that the best wellness resort for you depends on what you're looking to get out of your retreat, be it relaxation, fitness, spiritual growth, or detoxification. It's worth researching different locations and resorts to find one that aligns with your personal wellness goals.
Share Your All-Inclusive Adventures and Questions! 🌴 Have a memorable experience from a luxury all-inclusive vacation? We'd love to hear it at Luxury Resort Bliss. We're on the lookout for top-quality, insightful tales that'll inspire our community. Dive in and be a part of our sun-soaked stories! 🌊🍹✨
The story is a fictionalized account founded on travel expertise, research, and experience. Always refer to recent guest reviews and perform due diligence before booking.
💼 We cherish our independence! ✈️ Our travel recommendations are carefully researched, bias-free, and powered by human expertise by April and Ricky of LRB (we have personally researched and travelled to many of these destinations and researched others thoroughly through first-hand accounts). We also have put in the hard miles, and Ricky has worked for decades for resort and hotel chains  Hyatt, Hilton, Shangri-La and Radisson before starting Luxury Resort Bliss in 2007. 🌍✨ Unlike some other resort review websites we are concerned on the guest experience rather than mere corporate interest.