Best Adults Only All-Inclusive Resorts in Florida
Best Adults Only All Inclusive Resorts in Florida
The best all-inclusive resorts in Florida for adults are concentrated mostly in South Florida and especially in the Florida Keys. 
Also check out the top Adult-Only All Inclusive resorts and Florida All-Inclusive Resorts Reviews. 
After a long day of golfing, sunbathing, or exploring the beach, you can enjoy a cocktail at the bar or indulge in an exquisite dinner at one of the many restaurants. You'll never get bored with the activities offered on these resorts; there's always something new to do and see.
Best Adult Only All Inclusive Resorts
These are some of the best adult only resorts in Florida. We will get to the all-inclusive part shortly.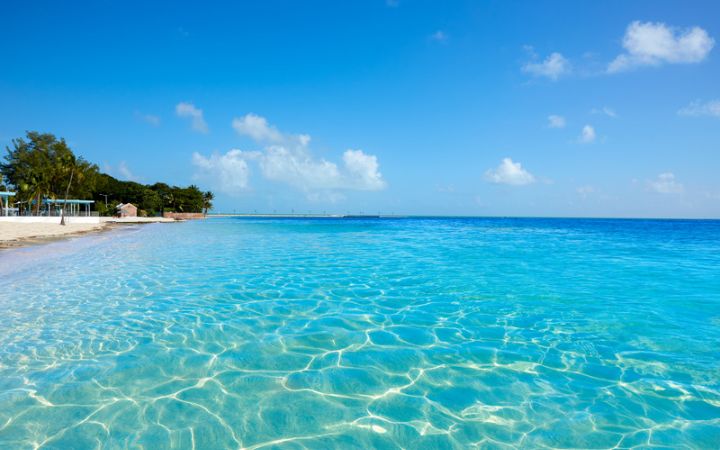 Bungalows Key Largo (Best Adult Only All Inclusive In The Florida Keys)
Little Palm Island Resort & Spa (all-inclusive)
Island Bay Resort
Shoreline Island Resort
Pineapple Point Guest House and Resort
Kona Kai Resort
While we think this is the best list out there does remain some caveats to this list. And few of the listed provide a complete all-inclusive experience with drinks food, activities, entertainment, and spa all in the one tariff. Rather they are the best available luxury adult only resorts with all-inclusive packages!
We left out some other adult-friendly properties on this list which are not listed as all-inclusive but do include things like breakfast for example The Cabanas Guesthouse & Spa.
 Key Lago Adult Only All-Inclusive Resort
Key Lago is a beautiful, romantic, and tropical destination that offers many activities for couples. It is the perfect place for an intimate getaway with your significant other.
The first thing that you will notice about Key Lago is the beautiful beaches. There are over 20 miles of pristine white sand beaches with crystal clear water. The water temperature averages around 77 degrees Fahrenheit which makes it perfect for swimming and snorkeling. The beach has plenty of palm trees to provide shade from the sun during the day and a romantic atmosphere at night when they are lit up with tiki torches.
Located on the Gulf Coast of Florida, Key Lago Resort offers a wide variety of activities to indulge in. You can relax by the pool or enjoy water sports at the beach. And the good news is that it is also one of the few places in the Unitted States to have a legit adult only all inclusive resort: The Bungalows, Key Lago
The Bungalows, Key Lago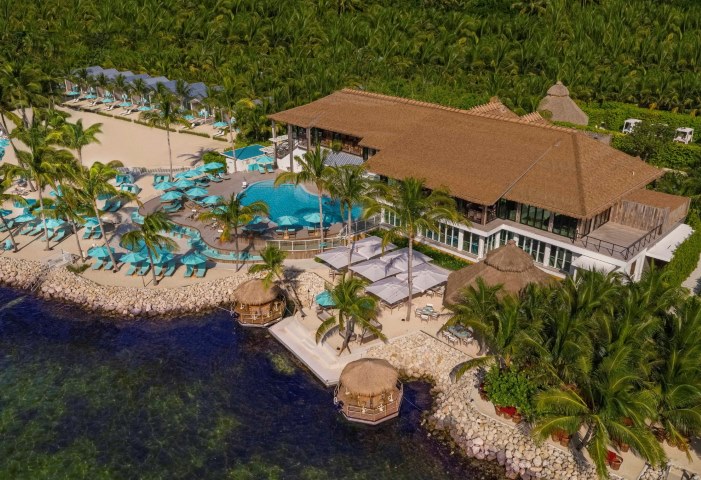 The Bungalows on Key Largo is an adult-only resort located in the Florida Keys. It offers guests a luxurious experience with all the amenities that you would expect from such an establishment. The property has been around for years and has a history of providing visitors with memorable stays.
Read more about The Bungalows Key Lago on our Florida Keys all-inclusive resort roundup.
Key West Adult Only All-Inclusive Resorts
See also the Adult Only All Inclusive Resorts in the Florida Keys most like Sandals Resorts
Key West is a charming city in the Florida Keys that lends itself to the adult-only all-inclusive concept, and indeed some best are located here. It is often considered a party destination because of its vibrant nightlife but also natural attractions.

You'll find one of the country's most diverse marine habitats, plenty of sunny beaches, and beautiful scenery. It's also an LGBT-friendly destination that offers a variety of gay-owned restaurants and accommodations.
Key West is not just a destination for retirees and tourists. This city, also known as "The Conch Republic," is an American icon for the preservation of individuality and freedom. Creative types flock to Key West for its vibrant art scene, laid back vibe and beautiful beaches.
Key West is home to several historical sites and museums as well as the Ernest Hemingway House.
Little Palm Island
Little Palm Island is an exclusive resort in the Florida Keys. It is a private island with a limited number of villas and suites.
Read more about Little Palm Island on our roundup of the best Adult Only All-Inclusive Resorts In The Florida Keys
Video Review: Little Palm Island Resort & Spa:Rated Best:Millionaire Luxury Lifestyle:Conde Nast Traveler Magazine
H2O Suites Hotel
H2O is a luxury hotel in Key West, Florida. The hotel features an indoor and outdoor pool, as well as on-site dining.
Lounge by the rooftop pool and enjoy refreshing drinks and tapas from the bar.
Enjoy cocktails and tapas from the terrace bar. Kick back in the beautiful ambiance of our rooftop with panoramic vistas of Old Town Key West. It's all part of the experience at our adults-only hotel in Key West.
H2O Key West is an all adult, luxury all suites hotel located in the heart of Old Town Key West. The 22 one-bedroom king bedded suites come with marble bathrooms and large balconies overlooking the water.

This adult only resort offers a vast array of modern luxury in an atmosphere designed for relaxation and indulgence. Whether you're 25 or older, you'll be able to enjoy this oasis of tranquility at will. Each suite has a full kitchen, dining area, living area, private balcony or patio and washer/dryer.
With 11 private plunge pools, a rooftop swimming pool and a fitness center, this resort has everything you desire in terms of amenities. The property also features a fabulous playground with water feature and fire pit to match the lush tropical landscaping.
H2O Suites Hotel
Main points:
H2O Suites is located half a mile from downtown.
There's not many people at the gym because it's such a small place.
Private pool suite- It is worth EVERY penny!
An outdoor balcony is a perfect place to drink your morning coffee, especially on a sunny day.
We're talking a small, adults only hotel 22 Suites, 11 with Plunge Pools
Rooftop Pool & Deck
Roof-Top Pool Bar with Tapas etc.
E-Scooters  Rentals
Nightly Happy Hour
24-Hour Concierge
Free Wi-Fi
Handicap Access
Activity Desk
Daily Housekeeping
Overall: Like many adult only resorts and hotels in Florida one wonders why they nominate as all-inclusive when food and drinks don't seem integral to the all-inclusive experience. I guess it's because of the facilities which are quaint and do lend themselves to intimacy. 
H2O Suites Hotel: the best deal, compare prices, and read what other travelers have to say

An adults-only all-inclusive resort is a place where adults can go on vacation and enjoy the amenities of an all-inclusive resort without worrying about the kids.
There are many advantages to staying at an adults-only resort. For example, you don't have to worry about your children getting bored or fighting with other children. It's a great way to get some peace and quiet!
Furthermore, they are often more luxurious than other resorts because they focus on providing a high quality experience for their guests. They often have more amenities, such as spas, fitness centers, and gourmet restaurants.
Miami All-Inclusive Adult-Only Resorts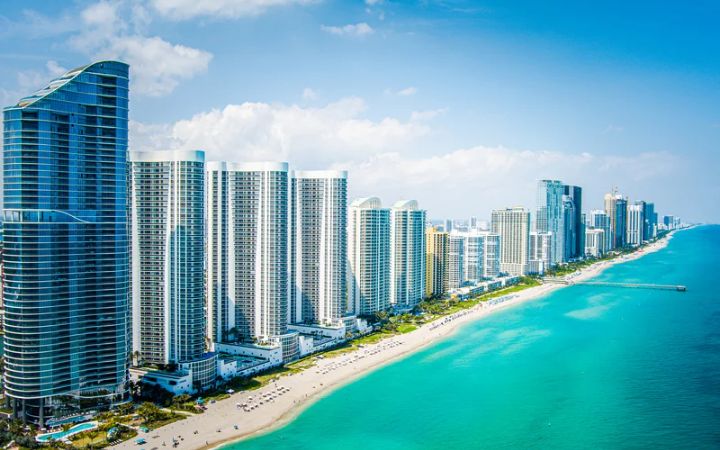 Miami is famous for its beaches, nightlife. The city has miles of coastline with some of the best beaches in Florida-Miami Beach and South Beach. Miami also offers more than hundreds of restaurants to satisfy any taste, as well as spectacular shopping opportunities, lush botanical gardens, and colorful neighborhoods.
Miami is home to some of the best luxury resorts in the world, which offer an array of amenities including spas, golf courses, restaurants, bars and nightclubs. You can always find something fun to do while staying at one of these resorts!
Miami is a city that has many all-inclusive adult-only resorts to choose from. These resorts offer an array of amenities and activities, such as pools, restaurants, bars, and spas. They also offer a wide range of accommodations to suit any budget.
Best Adult Only Resorts in Miami
Here is a quick rundown of the best Adult Only Resorts In Miami:
National Hotel, An Adult Only Oceanfront Resort
The Standard Spa Miami Beach
Hôtel Gaythering - Gay Hotel - All Adults Welcome
National Hotel, An Adult Only Oceanfront Resort
AxelBeach Miami South Beach – Adults Only
Clevelander Hotel – Adults Only
Bikini Hostel, Café & Beer Garden Free Breakfast & Dinner! (budget)
Adapted from Adults Only Resorts & Hotels in Miami Beach, FL from $50 review.
However, there are many good luxuries and All -inclusive resorts in Miami Beach also you might like to find out about which cater very well to romantic and couples style getaways. 

Share Your All-Inclusive Adventures and Questions! 🌴 Have a memorable experience from a luxury all-inclusive vacation? We'd love to hear it at Luxury Resort Bliss. We're on the lookout for top-quality, insightful tales that'll inspire our community. Dive in and be a part of our sun-soaked stories! 🌊🍹✨
The story is a fictionalized account founded on travel expertise, research, and experience. Always refer to recent guest reviews and perform due diligence before booking.
💼 We cherish our independence! ✈️ Our travel recommendations are carefully researched, bias-free, and powered by human expertise by April and Ricky of LRB (we have personally researched and travelled to many of these destinations and researched others thoroughly through first-hand accounts). We also have put in the hard miles, and Ricky has worked for decades for resort and hotel chains  Hyatt, Hilton, Shangri-La and Radisson before starting Luxury Resort Bliss in 2007. 🌍✨ Unlike some other resort review websites we are concerned on the guest experience rather than mere corporate interest.