Top Bahamas Family Resorts (2023) 
Looking for great Bahamas family resorts? Here are our favorites. They offer lots of opportunities for toddlers to enjoy calmer waters while the older kids get active with snorkeling, horse back riding and other pursuits. 
Club Med, Columbus Isle
A well-regarded upscale option in the Bahamas is the Club Med at Columbus Isle. Tucked away on a less well known island this is a family vacation playground with lots of opportunities for scuba and lots of other water activities.
Club Med is also well known for its schools and this resort is not an exception. There is diving school, skiing school, and sailing school to name a few.
At the time of writing Club Med had a policy of Kids under 4 staying free while including good discounts for kids of other ages right up to teenagers.
More information and reviews for Club Med, Columbus Isle

---
One and Only Bahamas Resort
You may associate One & Only as a luxury brand not with kids and that is understandable. 
While Atlantis ii often thought about as the ideal family resort in the Bahamas if that all seems a little over the top for your kids there then this is a pretty nice upscale resorts close enough nearby to allow for easy visits. And this is possible as a sister resort to Atlantis.
The resort has a shuttle service for the kids to visit Atlantis to enjoy all the waterparks and attractions there, while around the resort there are more than enough kids polls, menus and beaches to enjoy a family friendly vacation.
More information and special offers on More information on One & Only Ocean Club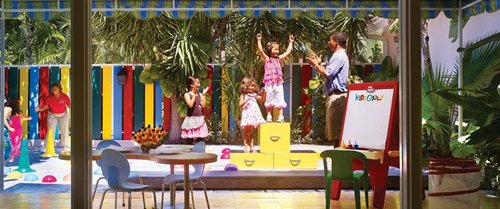 Kids Club - Bahamas Family Vacation Resort
---
Small Hope Bay Lodge
Looking for a great resort for quality time with teenagers? This is an all inclusive and 2.5 star resort that delivers a five star experience. This resort caters especially well to families, scuba divers, snorkelers, fishermen, and eco-tourists.
It's close to the 3rd largest barrier reef in the world. Great for bonefish. They have a dock and dive shop right there. There are 2 beaches and plenty of hammocks.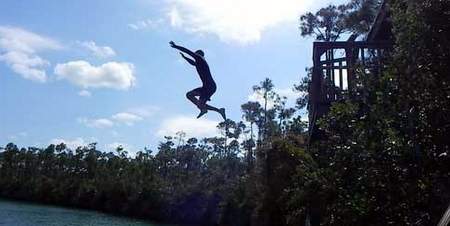 Jumping at Captain Bills smallhope.com
Captain Bill's is a short bike ride from the resort and a great spot to enjoy the Andros Pine Forest as you leap into the blue hole.
There are 21 guest rooms in cottages - right on the beach. Along with the rooms, the all inclusive package includes meals, beverages, activities and land and water sport equipment.
Reviewers say it's nice and secluded and definitely relaxing. It gets fantastic ratings from past guests. If you are into diving, snorkeling or relaxing on the beach, it's a great spot. Note that they don't have a pool.
More on Small Hope Bay Lodge All Inclusive

---
Pineapple Fields Bahamas Family Resort
Pineapple Fields Bahamas Family Resort (pineapplefields.com)
A highly rated boutique hotel-resort on the island of Eleuthera. Catch a little horseback riding with the family, then onto snorkeling. After lunch a little kayaking, surfing and perhaps a tour of the island. With such a lot to offer in a near perfect environment, it is not any wonder families love this place.
More on Pineapple Field.

---
Atlantis Resort is a huge resort with a lot to offer and one of our featured resorts. With, 11 exceptionally large and exotic 11 pools, a huge water park, and multiple accommodation options Atlantis is a magnet for kids, and Bahamas family Vacations.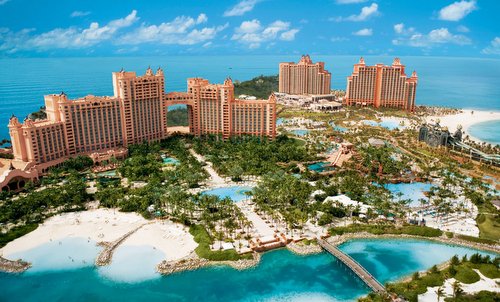 Atlantis Bahamas Family Resort
This resort is a top rater with families with young children and also families with teenagers. At a glance: Based on the myth of Atlantis, this resort has a waterpark, swimming with the dolphins and lots of activities.

It's perfect for families, water sports and investigating marine life.
There are 5 locations to stay - from towers to villas to suites.
To learn more, click the banner below or visit our Atlantis Resort page here. 
---
Cape Eleuthera Resort and Marina
Cape Eleuthera is a favourite among sailors and fisherman with it's world-class marina. Accommodations are in modern villas that overlook the marina. 
Activities include land and water sports like snorkeling, kayaking, guided diving, beach sports, and biking. Kids activities include shelling, building sandcastles, swimming and fishing lessons. There are also a number of fishing related activities as it is a fantastic place to fish.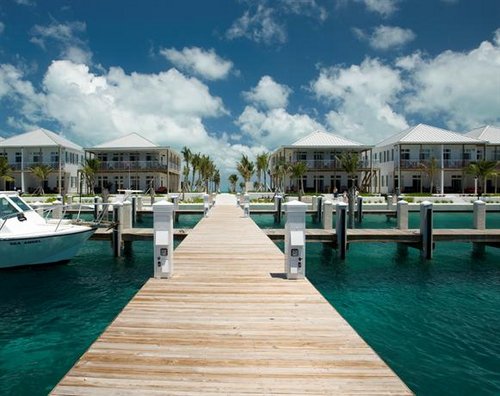 Cape Eleuthera Resort and Marina
Review can't get any higher. Past guests love the intimacy, luxury, great service and say it's definitely a high-end place to say. 
See reviews and special offers of Eleuthera.
---
---
Grand Lucayan Bahamas Family Resort
Located on Grand Bahama Island, this is an ideal choice for a Bahamas family vacation. Enjoy the 7.5 acres set snug against clear water white sand beaches.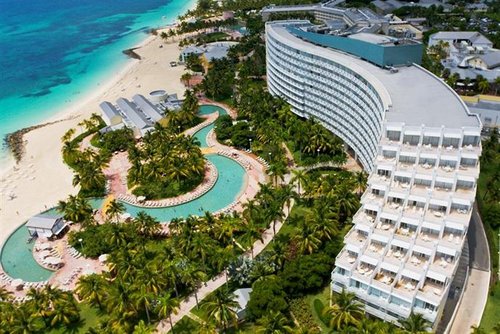 Grand Lucayan Bahamas Family Resort
The children's activity centre is well regarded, while you will also find a whole host of family activities scattered around the resort. More activities the kids will find rewarding are the sand playground and a good sized wading pool for toddlers.

Accommodations have sand-colored walls and brightly colored fabrics. 
The all-inclusive package includes: non-motorized sports, resort fee, meals and beverages at 3 locations and accommodation.
Reviewers say this resort is good for families with young children and teens. Reviews in are quite good overall. 
More on Lucaya Resort, Grand Bahama

---
The One & Only also has a good range of activities for kids and a good choice for those looking for a luxurious option.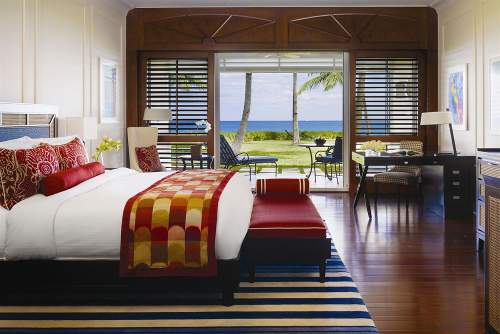 One & Only Ocean Club Bahamas
---
Authors Unleashed: Unveiling the Ultimate Travel Experience through Expert Reviews, Ratings, and Research
💼 We cherish our independence! ✈️ Our travel recommendations are carefully researched, bias-free, and powered by human expertise. We use AI sparingly for editing purposes, ensuring an authentic and reliable experience. Join us on our unbiased journey! 🌍✨
Always do your own research! 🧐📚⚠️