Panama All Inclusive Resorts
Panama All Inclusive Resorts
Looking for some Panama all inclusive resorts? Well, we've looked everywhere and found some great ones.
Generally, the best all inclusive resorts are found in the Europe, Mexico, Asia and the Caribbean and can be difficult to find in other areas of the world, but Panama is one of a few exceptions.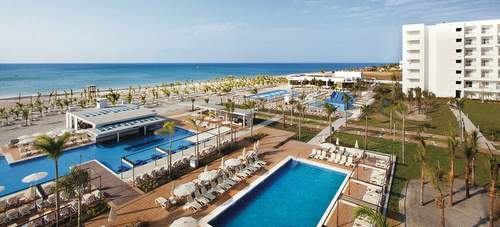 Riu Panama All Inclusive
VIDEO: Welcome to Panama. Tourism Overview
Special and Last Minute Deals for Panama - Panama (all), Panama Hotel Deals Finder
---
Hotel Riu Playa Blanca Panama All Inclusive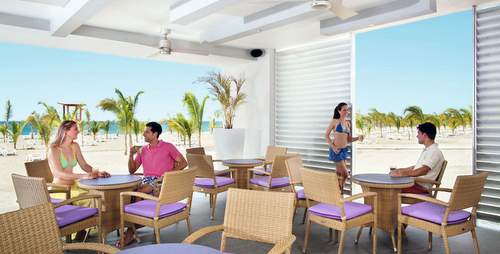 Hotel Riu Playa Blanca Panama All Inclusive
Hotel Riu Playa Blanca is celebrated as an around the clock all inclusive Panama resort with outstanding facilities complete with some of the best activities and entertainment programs in the country. 
More information and special offers on Hotel Riu Playa Blanca.
Video Resort Review: Deborah William shares her experience staying at the Rio Playa Blanca in Panama for seven days. She gives a tour of the hotel, its amenities, and talks about the friendly and helpful staff who made her stay an amazing one. Deborah also takes us to the beach where she shows us the black sand and clear waters. She also recommends checking out the beach vendors and trying the local cuisine. Deborah talks about the hotel's four restaurants and the nightly entertainment at the theater and club. She also mentions the opportunity to explore Panama through excursions. Overall, Deborah recommends staying at Rio Playa Blanca for a good vacation experience. The video is hosted by Raheim MooYoung.
---
Dreams Playa Bonita Resort Panama All- Inclusive
Dreams Playa Bonita Panama is a great destination for travelers seeking a mix of beach, rainforest, mountains, and city. The resort's 307 guest rooms and suites offer stunning views of the surrounding jungle, and guests can enjoy the on-site gourmet restaurants, bars, lounges, and pool. The location is also ideal, with the Panama Canal and the city's colonial district just a short distance away. While the resort offers many amenities, the quality of service and cleanliness could be improved. Overall, Dreams Playa Bonita Panama is a decent option for those looking for a slightly above average vacation experience.
Video Resort Review:  Dreams Delight Playa Bonita Panama is a beautiful all-inclusive resort located on the shore of Panama Bay, surrounded by forests and ocean. The lobby is elegant and upscale, with modern elements mixed with a beachy or jungle feel. The standard rooms are spacious and appealing, with furnished balconies overlooking the ocean. The resort features a myriad of restaurants serving international and specialty cuisine, a gorgeous infinity-edge pool with a view of the sea, a lovely quiet pool reserved for preferred guests, a spa, a well-equipped fitness room, and a kids' club with a wide range of activities. While the water at the beach may not always be swimmable, there are plenty of loungers and shaded areas to relax. The resort is a 50-minute drive from Tocumen International Airport and provides a free shuttle to Allbrook International Airport.
Find the best deal, compare prices, and read what other travelers have to say at Tripadvisor
Playa Blanca Panama All Inclusive Beach Resort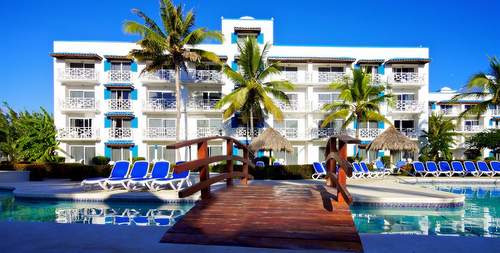 Playa Blanca Panama All Inclusive Beach Resort
The other good Panama all inclusive vacation resort is the Playa Blanca Beach Resort All Inclusive. Although perhaps not getting the best reviews amongst the panama resorts, there are some all inclusive options which you can find using the Expedia link above.
Overall, the resort bides pretty well with couples and families alike. There are 2019 room and free breakfast regardless of if you are on the all inclusive package or not (at the time of writing). See the resorts below for other interesting vacation spots in Panama.

Video Resort Review
In this video, we join the fun-loving and adventurous travel vlogger, Ryan, as he explores the Playa Blanca Resort in Panama. Ryan takes us on a tour of the resort's largest pool in Central America, the sandy beaches, and the various options for accommodations, including condominiums and villas. He recommends bringing along friends or family to enjoy the affordable drinks and food, as well as the various water sports and slides available. With Ryan's laid-back attitude and infectious enthusiasm, viewers are sure to feel like they're right there with him, soaking up the sun and having a blast.
---
Sheraton Bijao Beach Panama All Inclusive Beach Resort
A Panama All Inclusive Resort with lots of exciting activities scattered around this sizable resort. From the well maintained kids club complete with games room, to the quality spa, there really are activities for different age groups.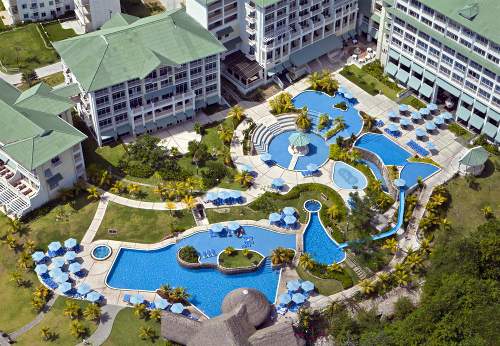 You will find good deals on this resort as well which deliver extra value. At the time of writing this included the fourth night free.
More on Sheraton Bijao Beach Panama All Inclusive Beach Resort
---
Gamboa Rainforest Resort in Panama
A beautiful luxury hotel with access to the Panama Canal and the rainforest. Although not totally all inclusive, many packages are available here including spa, golf and honeymoon. Gets great reviews.

More on Gamboa Rainforest Resort
In this exciting video from Tips of Travellers, Gary Bembridge takes us on a thrilling tour of the Gamboa Rainforest Resort in Panama. From exploring the local wildlife and admiring the stunning orchids to taking an aerial tramway ride for incredible views of the Panama Canal, this resort has it all. So sit back, relax, and join Gary on this unforgettable adventure through one of Panama's most spectacular destinations. And don't forget to hit that "like" button and subscribe to Tips for Travellers on YouTube!
---
Valle Escondido Panama Golf Resort & Spa
Valle Escondido Panama Golf Resort & Spa is a great option with all-inclusive packages for those looking for a relaxing and picturesque getaway. The resort's location in the heart of Boquete provides stunning views of the surrounding mountains and greenery. The on-site golf course and spa are perfect for those looking to unwind and indulge in some self-care.
Located in Boquete, Panama. This resort is tranquil and serene. It offers a spa and golf. It's at the base of a volcano and a great place for coffee lovers!

More on Valle Escondido Resort Golf & Spa
---
Garden of Eden Panama Resort

Located in Bocas del Toro, Panama, this resort gets the best reviews of all in the country. It's on a private island, has a continental breakfast, adults only and is great for nature lovers (lots of birds, dolphins and tropical fish).
More on the Garden of Eden
---
Royal Decameron Panama All Inclusive Vacation Resort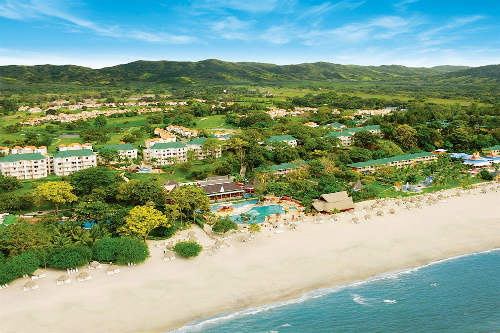 Royal Decameron Panama All Inclusive Resort
Read the TripAdvisor reviews for the Royal Decameron Golf, Panama Beach Resort and Villas All Inclusive and see the video below.
The Royal Decameron Golf, Beach Resort & Villas Panama is a solid all-inclusive hotel that offers plenty of activities for families and couples alike. The hotel's location on a beautiful white sandy beach and its proximity to local tourist attractions are definitely a plus. The low-rise buildings and villas offer a total of 852 guestrooms, all equipped with air conditioning, satellite TV, and private bathrooms. The all-inclusive plan includes a minibar in the room, as well as access to the hotel's 11 bars and 10 restaurants. The hotel also boasts eight pools, three hot tubs, a golf course, a full spa, and plenty of organized activities for guests.
---
Our Panama all inclusive vacations playlist is below. See reviews on the top resorts below or read the reviews and find out more about Panama Vacations on TripAdvisor. 

---
Another Great Resort to Note:
Interested in an exclusive, luxurious stay on a private island in Panama?
We have recently discovered a gem in Panama - Isla Palenque Resort, Check out our full review of it here.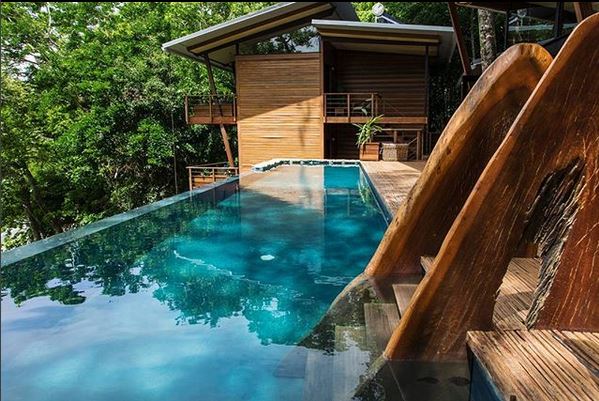 ---
If you'd really like an all inclusive resort but didn't really want one in Panama, there are also some in Belize that are great.
Click here for all inclusive resorts in Belize.
For more all inclusive resorts, visit Belize all inclusive or Caribbean all inclusive vacations.
FAQ For Panama All Inclusve Resorts
An all-inclusive resort is a vacation package that includes accommodations, food, drinks, and certain activities in the upfront price. Check when booking.
Some of the benefits of staying at an all-inclusive resort in Panama include convenience, cost savings, and access to a range of activities and amenities.
Yes, many all-inclusive resorts in Panama offer activities and amenities specifically designed for families with children, such as kids' clubs, water parks, and family-friendly entertainment.
Yes, all-inclusive resorts in Panama are generally safe. However, as with any travel destination, it is important to take certain precautions, such as keeping valuables in a safe and being aware of your surroundings.
All-inclusive resorts in Panama typically offer a range of cuisine options, including local Panamanian dishes, international cuisine, and options for those with dietary restrictions. But it will depend on the package arranged.
Yes, many all-inclusive resorts in Panama offer excursions and activities that can be booked directly through the resorts.
Popular activities at all-inclusive resorts in Panama include water sports, such as snorkeling and kayaking, land-based activities like tennis and golf, as well as cultural experiences like visiting indigenous communities.
A: The best time of year to visit Panama for an all-inclusive resort vacation depends on your preferences. The dry season, from December to April, is the most popular time to visit, while the rainy season, from May to November, offers lower rates and fewer crowds.
When packing for a stay at an all-inclusive resort in Panama, it is important to bring appropriate clothing for the activities and climate, as well as sunscreen, insect repellent, and any necessary medications.
Yes, US dollars are widely accepted in Panama, including at all-inclusive resorts. However, it is recommended to carry local currency for small purchases and tipping.
---
💼 We cherish our independence! ✈️ Our travel recommendations are carefully researched, bias-free, and powered by human expertise by April and Ricky of LRB (we have personally researched and travelled to many of these destinations and researched others thoroughly through first-hand accounts). 🌍✨
We try to keep everything up to date, but please always do your own research and contact us if you know any issues for us to help others as best we can as a small but professionally focused team! 🧐📚⚠️