World's Best Resorts & All-Inclusive (2023)
Welcome to Luxury-Resort-Bliss, your ultimate guide to the world's best all-inclusive resorts and vacations. The best resorts and all-inclusive trips worldwide.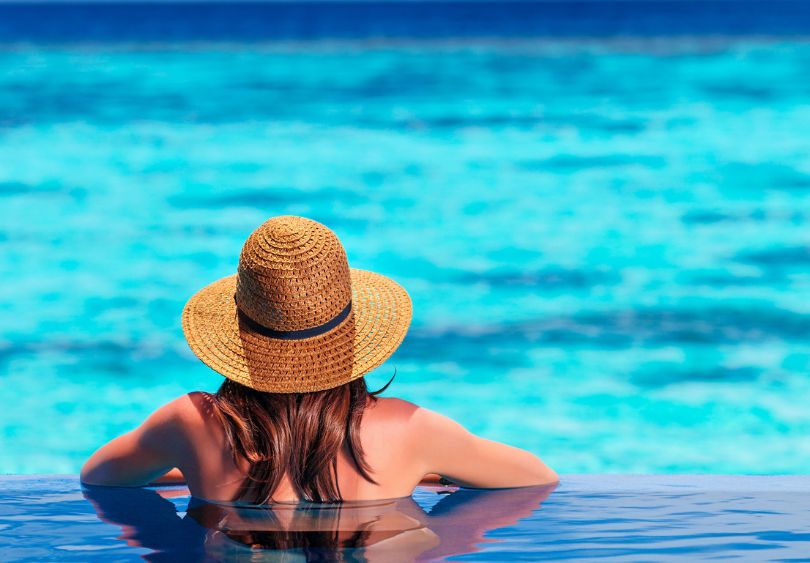 Best Adult Only All-Inclusive Resorts
Our team of experts has hand-picked the top resorts from all over the world, including the Caribbean, Mexico, Hawaii, and the United States, to bring you the best of the best in all-inclusive luxury. Whether you're looking for an adult-only retreat, a family-friendly vacation, or a romantic getaway, we've got you covered.
Our website is designed to make it easy for you to find the perfect resort for your next vacation. We've organized our resorts by destination, so you can easily find the best all-inclusive resorts in the Caribbean, Mexico, Hawaii, and the United States. We've also created best-of lists for each destination, so you can see our top picks for luxury, family-friendly, and adult-only resorts. Plus, we've included video and reviews for each resort, so you can get a sense of what it's like before you book.
So, whether you're looking for an all-inclusive resort in Cancun, a Caribbean adult-only resort, or the best all-inclusive resorts in the United States, Luxury-Resort-Bliss has you covered. Browse our website, find your dream vacation and let us help you book the perfect getaway.. 
And while all-inclusive resort offer different amenities and services, and there is not a uniform standard, generally, you can expect your room, three meals a day, alcoholic and nonalcoholic drinks (but usually not top shelf unless specified). Often there are other features which often set resorts apart from standard resorts and hotels, like sports and non-motorized water sports as well which make these a good option. 
Top Ideas for Resort Vacations in 2023
Whether you are looking to plan for a destination all-inclusive wedding and honeymoon combo, a family all-inclusive beach vacation, or just some time away, these resorts offer a wide variety of options in the USA .
See our reviews on the best all-inclusive resorts in the USA, the best all-inclusive resorts in Florida including the best Sandal Florida alternatives, the best all-inclusive resorts in California and other locations also. 

The Caribbean has a lot to offer. From the beautiful beaches and white sand, to the amazing hotels and resorts. These articles provide a list of the best luxury and all-inclusive resorts in the Caribbean. The list includes some of the most popular resorts in the world
Many of these islands make great wedding & honeymoon destinations. There are many spectacular beach resorts in the Caribbean islands, and we seek out only the best spots, with lots of top 10 lists of the best resorts in each. Here are a few:
Tropical Island Resorts
Find the best tropical island paradise resorts in, the Caribbean or the USA Florida Keys, Asia, The South Pacific or the Mediterranean are ideal for weddings, honeymoons and even family beach vacations. These balmy delights of white sand beaches and pristine clear waters and respite from anything not completely exotic. Here are some of our top tropical island resort ideas:
Nothing speaks of escaping the everyday like a tropical island resort. When you want to make the people in your life important and dedicate time away with them, resorts offer destination vacation experiences which celebrate all the good things in life, all in one place. Hotels are practical, but resorts create an experience that is more relaxing and full of things to do. These are only some idyllic, bucket list tropical vacation islands and their resorts.
Mexico is a well-known destination for beach resorts, with many all-inclusive options available.
The following are the top Mexico all-inclusive resorts and beach resorts reviewed by the experts:
TOP 10 IDEAS 1FOR A BEACH RESORTS IN MEXICO
Mexico has some amazing resorts from the adult all inclusive wedding resorts in Playa del Carmen to kid friendly all inclusive family resorts that have everything covered.

There are plenty of romantic resorts in the USA and around the world ideal for weddings, honeymoons, and romance. But not all adult and couples resorts are created alike, and some are more suited to boozy all-inclusive trips.
We leave out the gaudy and feature beautiful romantic resorts that you are sure to have a great holiday at. California, Florida, The Caribbean, Italy, The Maldives, and Bora Bora are just some of your great options.
Finding the ideal resort for a vacation is not an easy task. There are many factors to consider, such as the location, price, and amenities. This article will help you find the best resort for your needs.
All-inclusive resorts: If you are looking for a budget-friendly option, then all-inclusive resorts are perfect for you. They offer all meals and drinks at one flat rate per day.
Couples: If you are looking for a romantic getaway with your partner, then couples resorts might be the best choice for you. They offer luxurious settings, pools and spas, restaurants with fine dining options, and romantic suites that include a fireplace or Jacuzzi tubs.
Adult only resorts: If you want to enjoy some time away from the kids then adult-only resorts might be the perfect choice for you. They provide a lavish setting, private pools and spas, and sometimes include a nightly dance party.
Honeymoon: If you are looking to unwind and relax during your vacation, then honeymoon may be the perfect option for you. They offer world-class spas, pools, restaurants, and world-class service.
The best luxury and all-inclusive resorts in Asia are reviewed with an overview of the hotel, its location, and the services provided.
This review is a comprehensive list of the best luxury and all-inclusive resorts in Asia. The reviews are sorted by country to make it easier for you to find your perfect vacation destination.
All the top Asian resorts and luxury hotels. Where once travelers did not think of Asian Resorts much beyond Thailand or Bali now there are emerging hotspots of travel throughout Asia. Some newer resort destinations are exceptionally affordable even on the smallest budget, yet offer service and amenities beyond anything you have experience before. You will find great resorts to add to your bucket list for romantic destination weddings, spa getaways, beach resorts, honeymoons through to exciting and adventurous family vacation spots.
See recent resort travel and package deals on our discounts page. We keep up to date with the latest last minute, and book early deals. If you are looking for cheap vacation, these discounts will take care of the budget and deliver quality experiences.
Find the top 10 Florida resorts. For Kids, Couples, and Beach Vacations from the panhandle to the Florida Keys these are the best spots in Florida to put on your bucket list or plan your next couples or kid friendly family vacation. Florida also has some romantic spa and honeymoon resorts which are ideal for destination weddings.
Top 10 Ideas for A Florida Resort Vacation in 2023
---
Our reviews offer insights, videos, reviewer notes, report on guest experiences, and provide the most recent special offers on these exceptional luxury, romantic honeymoon, or family friendly resorts.
Best Destinations to Travel Now
The world of travel is constantly evolving. With the introduction of new technologies and travel trends, it is important for you to be aware of what is going on in the industry and how you can benefit from it.
Choosing a destination for your next vacation can be a daunting task. There are so many factors that go into it, such as location, weather, activities, and more.
To help you make your decision easier, we have compiled a list of the top 10 best resorts in the world right now in all the top destinations.
It's tough to know which resort is the best when there's so many to choose from. How do you find a quality, trusted resort in a country that's a popular destination for tourists?
Whether you want an all-inclusive resort in Asia, The Caribbean, Mexico or anywhere else in the world, we've got your back. Our reviews are video reviews are sourced by real travelers, and we cover everything from the best beaches & activities to what the locals love about their own country.
What Resorts Offer
In contrast to hotels and other forms of lodging, resorts offer a full-service experience complete in itself, which is enhanced by the destination. Resorts specialise in recreation and restoration and might include anything from spas, skiing, beach activities, tours or almost anything else imaginable which stimulate happy hormones.
Resorts usually offer more room to move than a hotel and have more facilities. However, the lines are often getting re-imagined in many ways, and it is our job to keep track of the changes and find the places which offer the best experience.
The resorts we feature our hand-picked by us. No paid placements and nothing we don't love.  We don't provide affiliate links to ordinary resorts. We've filtered through the resorts in every nook and cranny of the world and found the ones that are amazing. Might as well make your vacation the best it can be!
We provide readers with the best All-Inclusive Resort reviews and ratings on the web, covering all types of resorts. From the luxurious to budget stays, we have you covered.
While there are those a few of those all-inclusive resorts around that offer little more than a bland overpriced buffet and watered-down drinks, these days the range and quality of all-inclusive resorts is exceptional if you know where to look. 
---
Sarah loves to check out all-inclusive resorts and find great packages and report about what real travelers are saying, Sarah is an indicative character created for the purpose of providing insights uncovered during our research.  These reviews are indicative of others first-hand experiences using our research methodology designed to uncover the best  (as opposed to those that are simply marketed as the best).

While our reviews are founded on real accounts and stories and thoroughly researched do your own research and exercise your best judgment when making travel decisions. And keep in mind all-inclusive packages are always changing.