Resort Hotels in Anguilla
The top resort hotels in Anguilla are a great place for a vacation. We've listed the best ones in the area, hand-picked by us at LRB.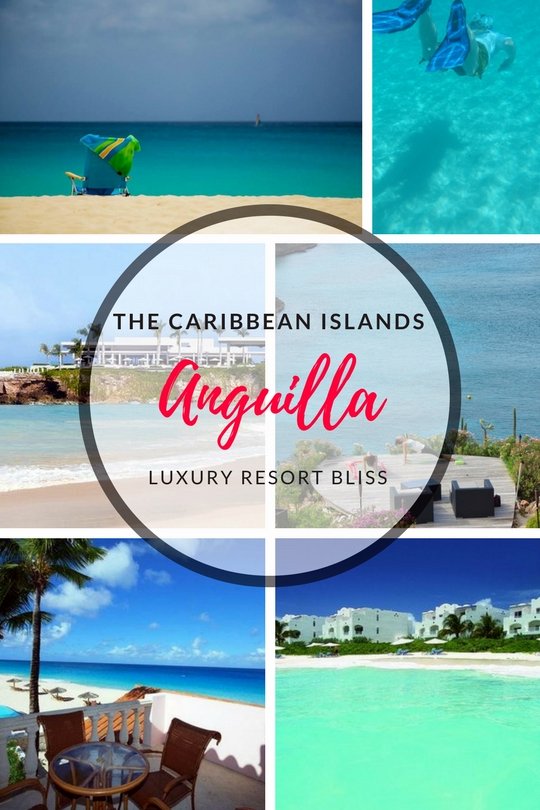 The British territory of Anguilla, with its main island and offshore islands is known for some of the most idyllic beaches in the Eastern Caribbean, comprises a small main island and several offshore islets.
Places like Rendezvous Bay, and places that are accessible by boat make for some amazing resort destinations. 
Top things to do in Anguilla:
Best Resort Hotels in Anguilla:
In contrast to nearby St Maarten, Anguilla has created itself without the bling, and kept a naturalness that appeals to many. Without all the historic towns of other Caribbean Islands is a sandy patch surrounded by clear blue / green waters and a space to create a new Caribbean paradise.
Rates are better in hotels if you avoid the winter peak season from December to April.
---
 CuisinArt Anguilla Resort & Spa
CuisinArt Golf Resort & Spa, a member of Leading Hotels of the World, and is located on Rendezvous Bay.
A Greek looking resort that celebrates all that is good about Anguilla. Step out to turquoise waters and white sands. One of the bigger well known resorts around with a good range of watersports, and the Greg Norman designed golf course.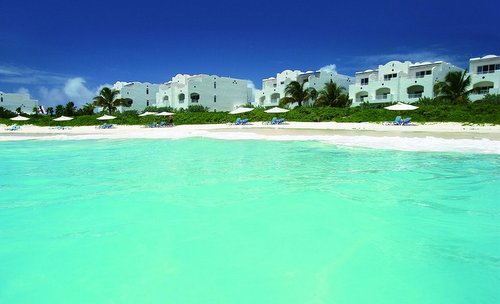 CuisinArt Anguilla Resort & Spa
A visionary resort in Anguilla. It has 93 rooms and a beachfront resort which features the first full-service spa in Anguilla and a Hydroponic farm - the first at any resort in the world. Lavish guest rooms and splendid tropical gardens.
Our top pick, a new world of luxury at:  Anguilla - CuisinArt Resort & Spa.

---
Frangipani Anguilla Beach Resort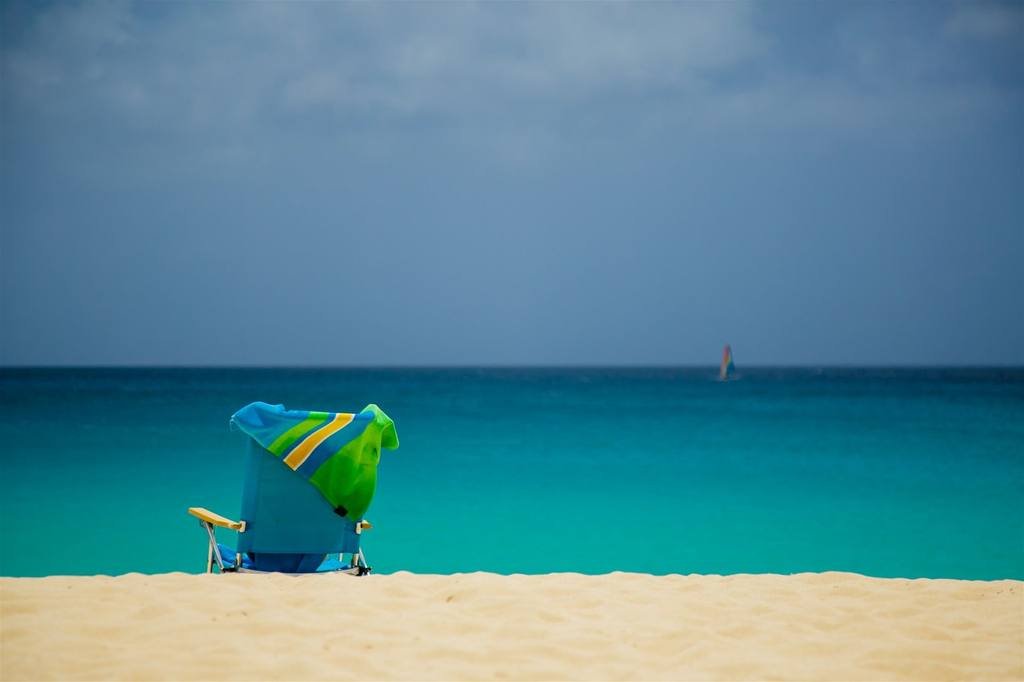 Frangipani Anguilla Beach Resort
The Spanish inspired Frangipani Anguilla Beach Resort is an affordable option surrounded by the higher end resorts on beautiful Meads Bay. Make sure you check out the bay views from the Straw Hat restaurant.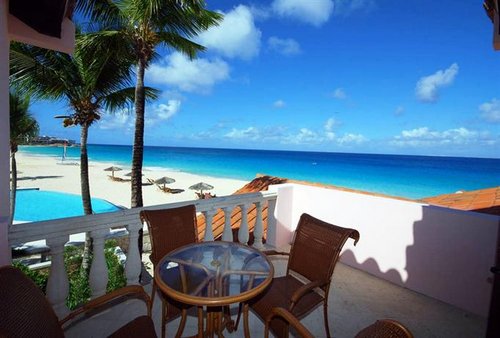 Frangipani Anguilla Beach Resort
A good sized small resort with only 19 rooms. Although small, this resort is highly regarded with past guests and gets outstanding reviews.
Get more information and reviews for Frangipani Beach Resort

---
---
Four Seasons Resort and Residences Anguilla Beach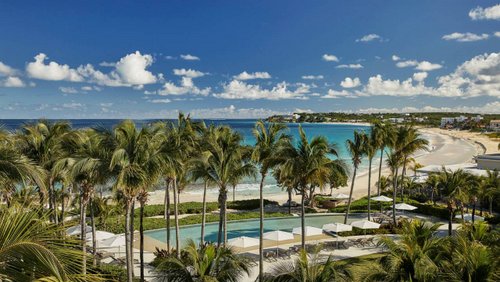 Four Seasons Resort and Residences Anguilla Beach Hotel Resort is often regarded as one of the top resorts in the Caribbean with a quality spa to match with. 
If you are looking for a family friendly hotel in Anguilla there is also a good children's and teens club.
This modern, architecturally designed, recently opened, resort sports 166 modern rooms with deep baths in marble bathrooms and private balconies.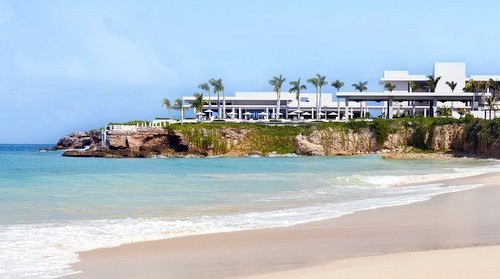 A great five star resort option in Anguilla.

Viceroy Anguilla Beach Resort also in West End has a great children's club and get's even better reviews than the resort above.

Get more information and see the latest reviews for the Four Seasons.

---
Paradise Cove Anguilla Resort
Situated on the idyllic white sand beach of Paradise Cove, this is an ideal vacation resort which offers some great holiday packages.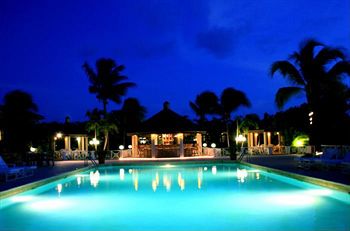 Resort Hotels in Anguilla
On Rendezvous Bay, this Anguilla beach resort offers plenty of room for the kids to play and a stylish retreat for adults. 
Click here for more information and reviews for Paradise Cove Resort

---
Anguilla Travel
Anguilla is also called the Snake Island, and is one of the most northerly of all the Leeward Islands located in the Lesser Antilles. As an internally self-governing British overseas territory, Anguilla's military defense is the responsibility of the United Kingdom.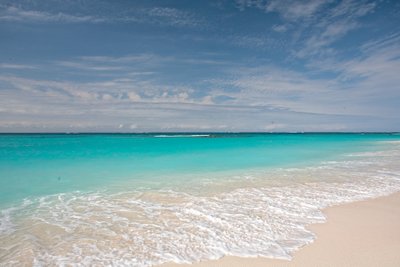 Anguilla Travel - The Beaches
Anguilla Island was First colonized by English settlers in 1650, and was incorporated into British dependency along with the neighboring islands of Saint Kitts and Nevis in the early 19th century. The incorporation didn't pass without much objection of the Anguillan peoples. In 1980 Anguilla formally withdrew from the territory. It became a separate British dependency, which it remains today.

As a British overseas territory Anguilla, the British government is represented in the territory by the formally appointed Governor. 
Industry on the island is small due to it's size. The two major industries are resort tourism and fishing, offshore banking becoming an increasing role in the economy. The majority of Anguillans are Protestant and are from African descent.
With a peaceful, and relaxed atmosphere it's no doubt that Anguilla has become such a hot tourist destination in the past year or two. 
---
For more resorts in the Caribbean, check out which resorts we think are the best in all the whole region at Best Caribbean Resorts.
Share Your All-Inclusive Adventures and Questions! 🌴 Have a memorable experience from a luxury all-inclusive vacation? We'd love to hear it at Luxury Resort Bliss. We're on the lookout for top-quality, insightful tales that'll inspire our community. Dive in and be a part of our sun-soaked stories! 🌊🍹✨
The story is a fictionalized account founded on travel expertise, research, and experience. Always refer to recent guest reviews and perform due diligence before booking.
💼 We cherish our independence! ✈️ Our travel recommendations are carefully researched, bias-free, and powered by human expertise by April and Ricky of LRB (we have personally researched and travelled to many of these destinations and researched others thoroughly through first-hand accounts). We also have put in the hard miles, and Ricky has worked for decades for resort and hotel chains  Hyatt, Hilton, Shangri-La and Radisson before starting Luxury Resort Bliss in 2007. 🌍✨ Unlike some other resort review websites we are concerned on the guest experience rather than mere corporate interest.