Europe - Romantic Resorts
Luxury Romantic Resorts for All-Inclusive Couples Getaways
Ready for romance in style in anything from an all-inclusive getaway to an all-inclusive couple's honeymoon resort. Perhaps you might even prefer to escape with your partner to a tailored elopement and honeymoon resort?
We've handpicked the best luxury romantic resorts and destinations worldwide. We've found great spots from luxury romantic resorts from Europe to the Caribbean adult only all-inclusive resorts.
If you're looking for a romantic destination with an adult-only atmosphere, these resorts are perfect for you. Whether you're on your honeymoon or looking to escape with your partner, these resorts have what you need.
If you're looking for a romantic destination with an adult-only atmosphere, these resorts are perfect for you. Whether you're on your honeymoon or looking to escape with your partner, these resorts have what you need.
All these resorts conjure up that mysterious emotion we associate with love and stimulate our sense of excitement and anticipation. They are all destinations and resorts which are perfect for making love grow and giving you those special memories to look back on.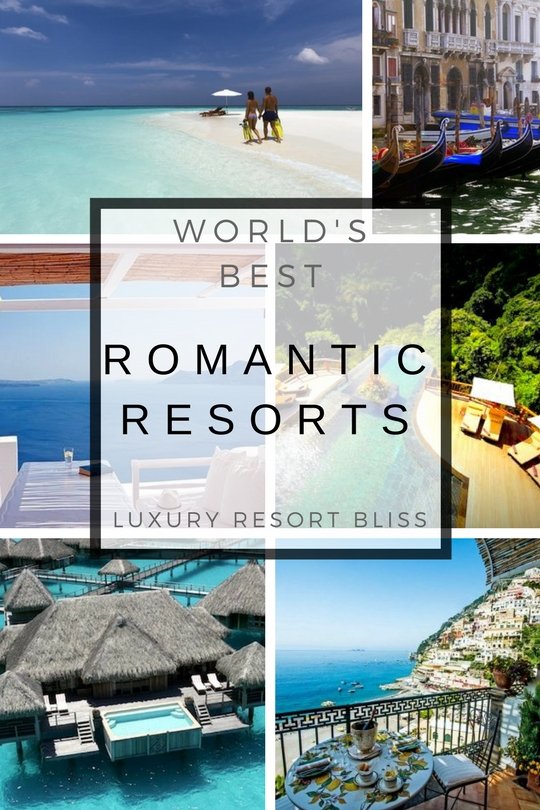 Honeymoons are special occasions that a couple should cherish. A honeymoon is a chance for couples to spend time together, away from the stresses of work and everyday life. It is also an opportunity to create new memories together, which will last a lifetime.
There are many great honeymoon destinations out there, but we have narrowed down our list to the top 10 all-inclusive honeymoon resorts in the world. These resorts offer not just relaxation and good food but also activities for couples who want to explore their surroundings.
Some top destinations include:
Video: Best All-Inclusive Honeymoon Resorts in the World

The best all-inclusive honeymoon resort destinations are those that offer a wide range of activities to keep both the couple and the guests entertained. The resort should be able to provide a variety of activities for each person.
Some of the best all-inclusive honeymoon resorts are located in exotic locations such as Mexico, Jamaica, and Costa Rica.
Tropical Island Honeymoon Resorts?
Finding luxury romantic resorts worldwide is somewhat a matter of taste but there are a number of tried and tested traditions that help get those romantic sparks a-firing. For a start there is something about a luxury island resort that inspires attraction.

VIDEO: Bora Bora French Polynesia in 4K

Romantic Poconos Resorts For Couples
The Poconos are world-famous for its natural beauty and romantic getaways. Visitors can enjoy a wide variety of outdoor activities, as well as a relaxing indoor experience with spa treatments.
Located in the Pocono Mountains of Pennsylvania, these resorts offer you a chance to escape from your everyday reality and explore the beauty of nature. Whether it's your first romantic getaway or your thousandth, these resorts will be sure to please. They offer luxurious amenities and amazing service for every couple looking for a retreat that is perfect for them.
Video: Romantic Getaways in the Pocono Mountains
Honeymooners are spoiled for choice with the number of romantic resorts available in Hawaii. The islands offer resorts that vary in price, amenities and location so there's something to suit every couple's individual preferences.
Hawaii is a popular destination for weddings, honeymoons and family vacations. If you are looking for an all-inclusive resort, then you may want to consider these resorts on the island of Maui.
See the all-inclusive honeymoon resorts in Hawaii
Video; Best Hawaii Honeymoon Resorts 2022 | Honeymoon in Hawaii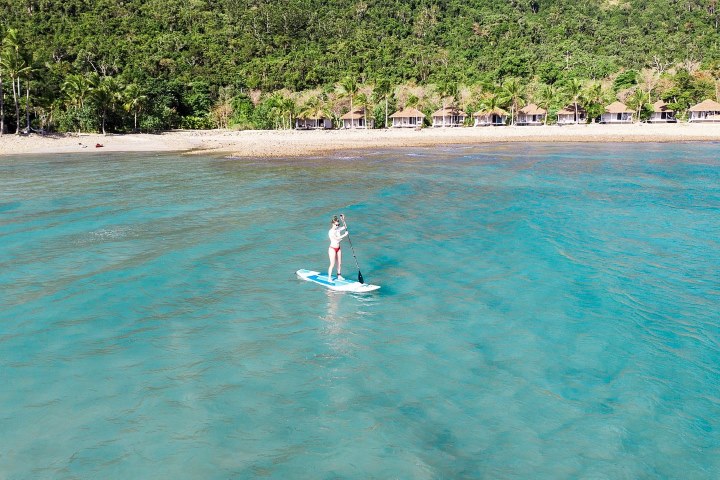 Adult-only all-inclusive resort in the Whitsundays, Australia
Australia is a popular tourist destination with its vast array of landscapes and wildlife. The country has many top-rated beaches, parks, and even cities that are worth visiting. One of the most popular places to visit in Australia is the Whitsunday Islands. The Whitsunday Islands are located off the coast of Queensland in northeastern Australia. These are some of the best Queensland Island resorts. 

The islands have been inhabited for thousands of years by Aboriginal Australians. It was not until 1820 when white settlers first arrived at the island and began to build settlements that it was permanently inhabited. Today, there are many resorts on the island which offer accommodations for tourists who wish to experience this beautiful part of Australia first-hand.
The Whitsundays are a group of 74 islands off the east coast of Queensland, northeast Australia, between Townsville and Brisbane. They form part of the Great Barrier Reef Marine Park, which stretches over 2,000 km (1,200 mi).
Wr have reviewed some of the best adult only all-inclusive resorts in the Whitsundays which would make excellent honeymoon resorts.
Video: Australia's BEST honeymoon destination 🥂 | Hayman Island, Whitsundays | Intercontinental Luxury
Luxury is what most people would say defines the romantic resorts in Europe. It may be a cliché, but there is no denying that these places are as picturesque and luxurious as it gets. These resorts are not just your average, run-of-the-mill hotel; they are a destination you will want to explore for yourself.
If you are looking for a romantic beach getaway or honeymoon, Santorini is the perfect destination. Santorini has beautiful white beaches with clear water, and the island is surrounded by a ring of mountains. With a rich history of art, architecture and religion, it is one of the most popular tourist destinations in Greece today.
Santorini is a great destination in Greece but not the only romantic hotspot in Greece.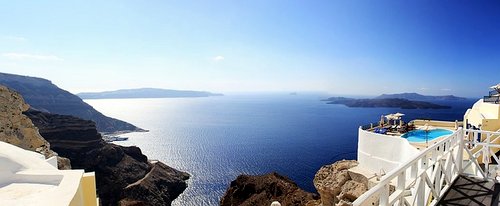 The secluded, clear calm waters of the Greek Islands offer a refuge and serenity that make romance seem natural. 
The bright, clear turquoise waters of the Mediterranean Sea offer a refuge and serenity that make romance seem natural.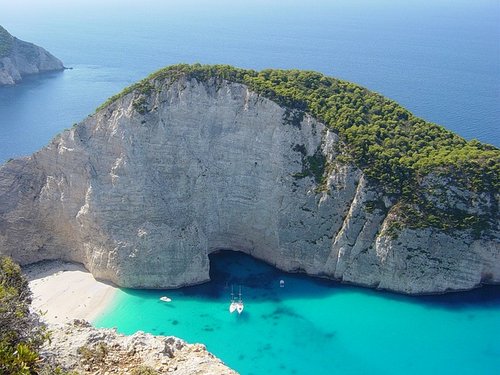 The Tsitouras Collection Hotel is one of the most luxurious hotels in Greece. The hotel is remote and secluded on the Greek island of Hydra, and it features all-inclusive Greek cuisine.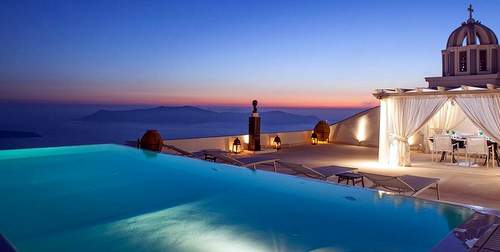 Tsitouras Collection Hotel - See Greek Beach Hotels
Villa Katikies is a luxury Greek villa situated on the picturesque island of Kos, Greece. It enjoys a secluded position and is surrounded by acres of private gardens and olive groves.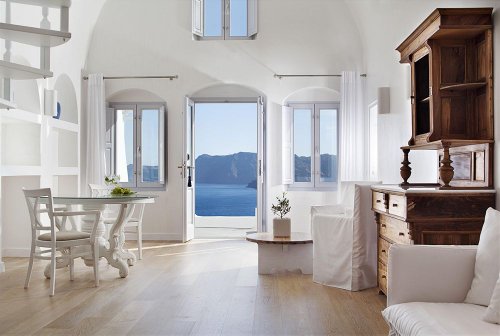 Villa Katikies
Santorini Island located in the Cyclades of Greece and is surely one of the most romantic spots on the planet.
This is the lost Atlantis for couples and inspires a very different vacation from the everyday.
VIDEO: Incredible Santorini - Greece

The villas are located in Oia, Villa Katikies.  A poolside bar and room service is available 24 hours and the like will make it seem every bit as luxurious as a big resort.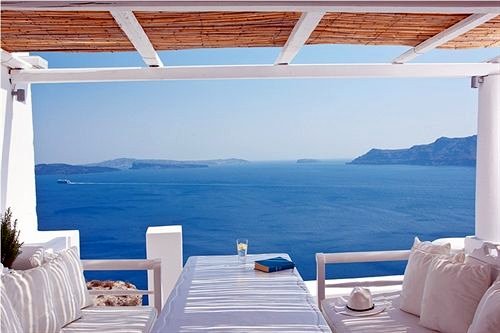 Learn more and check out prices for Villa Katikies, Santorini

A final video on Villa Katikies:
---
Another Romantic Option in Greece:
The four-star Petasos Beach Hotel & Spa in Mykonos Town
In a remote corner of the Cycladic Islands, it's easy to find relaxation. The four star Petasos Beach Hotel & Spa in Mykonos Town is another top romantic resort in Greece and definitely worth a look. .What you will love about Petasos Beach Hotel & Spa:- The spa, which offers a full range of treatments including the seaweed wrap to the superfood mud body mask.- The rooftop pool, where you can enjoy views of all the surrounding islands.- The location just a short walk from Mykonos Town Square and Lagoon.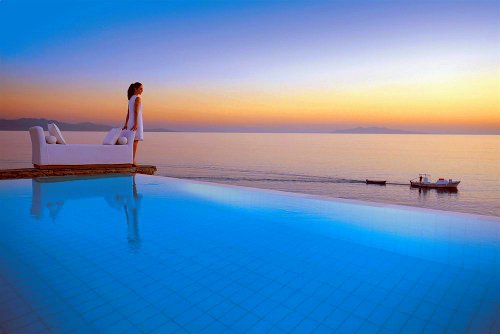 Petasos Beach Resort
---
The Italian Alps are among the most popular destinations for couples looking for a romantic getaway. From skiing to hiking, you can find it all in this region. The picturesque villages, medieval architecture and quaint cafes will make you feel like you've traveled back in time.
Italy is one of the most romantic countries in the world, and it's no wonder why so many people flock to this country for their honeymoon. Whether you're looking for a luxury hotel or an affordable apartment rental, Italy has plenty of options to offer couples who want to take their love on vacation
Check out Tuscany
Sardinia
All Inclusive Resorts in Europe
Hotel Buca di Bacco
VIDEO: Amalfi Coast Vacation Travel Guide
Located on the Campania Amalfi Hotel Buca di Bacco is a truly romantic destination resort. The 47 room romantic resort is a mid-range and affordable option. Click above for the latest rates.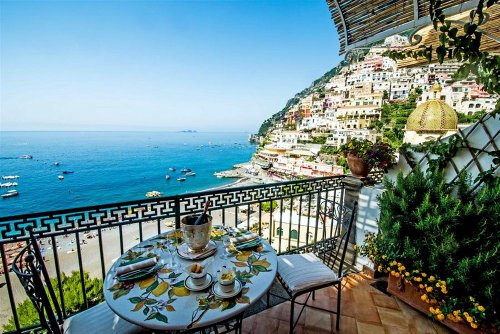 Hotel Buca di Bacco
Naples Romantic Resort
Naples is a city with a beautiful coastline, making it an ideal destination for couples looking for a romantic getaway. The city has plenty to offer in terms of food and culture, but the best way to experience Naples is by tasting its famous pizza.
Naples is the third-largest city in Italy and the country's second-most populous urban area. It is located on the coast of the Mediterranean Sea, on the country's west coast.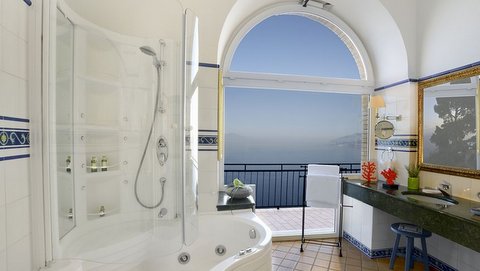 Caesar Augustus, Relais & Chateaux Hotel
The Caesar Augustus Relais & Chateaux is a luxury hotel perched on the high cliffs of Capri overlooking the Bay of Naples. From its iconic restaurant with breathtaking views to its luxurious suites, this hotel offers visitors an unforgettable experience. With impeccable service and an ideal location, guests can enjoy scenic views of the Bay of Naples in one direction and the Mediterranean in the other.
Perched on the high cliffs of Capri overlooking the Bay of Naples is the the Caesar Augustus Relais & Chateaux.
---
Romantic Resort in Venice
VIDEO: Venice Vacation Travel Guide
In Italy, there are such a lot of romantic destinations and resort locations. We haven't even included a resort from Verona, the home of the Romeo and Juliet tragic romance and instead choose some other iconic locations like Venice.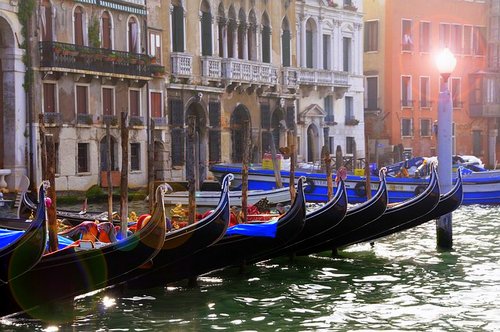 Venice Romance
The Belmond Hotel Cipriani is our top pick for Venice. It has views of St. Mark's, Italian tile baths and great restaurants with spectacular views of ... water of course!
The Belmond Hotel Cipriani is a luxury hotel in Venice. The building was built in 1912 and has been renovated over the years.
The hotel is located on the Grand Canal, which means that you can enjoy the beauty of Venice right from your window. In addition to the luxurious rooms, guests can also enjoy many amenities such as a private boat service and gondola rides.
---
The Tuscan region is known for its natural beauty, and the climate is perfect for a romantic vacation.
The Tuscan region of Italy has long been celebrated as one of the most beautiful parts of the country. With its rolling hills, vineyards and olive groves, it's easy to see why. Add to that the temperate climate and you have a recipe for a perfect romantic vacation.
Not everyone's idea of romance involves sparkling blue oceans. For some, a visit to the Tuscan countryside is exactly what the (love) doctor ordered.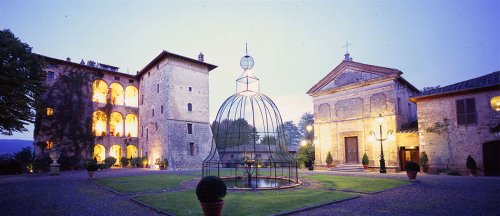 Relais La Suvera and Spa is a beautiful spot. This ancient farmhouse comes complete with art works by the great masters and is a fabulous place to explore the region.
Video: Tuscany Vacation Travel Guide

See more romantic resorts in Tuscany
---
Mauritius is a tropical island in the Indian Ocean. It is one of the most beautiful islands in the world. The island has it all - mountains, beaches, waterfalls, and palm trees.
The famous resorts on Mauritius are Le Sereno Beach Resort, One & Only Le Saint Géran Resort, and the Fairmont Heritage Place. Mauritius offers a variety of romantic honeymoon resorts for couples to choose from.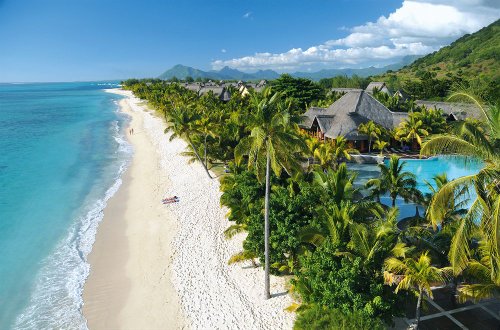 Romantic and honeymoon resorts in Mauritius.
---
Bora Bora is a small island in French Polynesia. It is the most famous island in the South Pacific. The island is surrounded by crystal clear water and it has white sand beaches.
The weather on Bora Bora is very pleasant all year round, with temperatures ranging from 24°C (75°F) to 30°C (86°F). There are two seasons, one wet season and one dry season. The wet season starts in November and ends in April while the dry season starts in May and ends in October.
Exotic and secluded are these amazing Bora Bora resorts. For top romance, choose an over water villa and snorkel right outside of your room!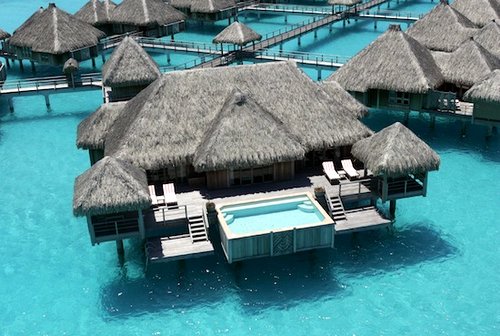 Bora Bora Resorts
---
Boracay is a tropical island in the Philippines, known for its powdery white sand beaches and vibrant marine life. The island is well-known for being a honeymoon destination.
There are many Boracay resorts that provide the perfect place to relax and enjoy your honeymoon. These resorts offer amenities such as private pools, spa treatments, restaurants with delicious cuisine, and more.
Boracay is in the Philippines and has some really romantic resorts. You're likely to get more for less here.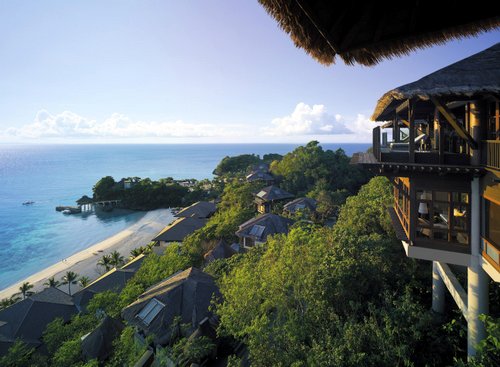 Boracay Resorts
---
Bali is the epitome of romance with its beautiful beaches, lush greenery, and breathtaking sunsets. The island is also home to some of the most romantic resorts in the world.
Bali is a tropical destination in Indonesia with lots of great resorts. Another spot that's a bit easier on the pocketbook.
The region offers a modern, cosmopolitan lifestyle and is home to magnificent natural wonders like Mount Agung, the majestic Mount Batur, and the mighty Ayung River.
There are many Ubud Bali romantic and honeymoon resorts that offer excellent accommodations for couples who are looking for a unique romantic getaway.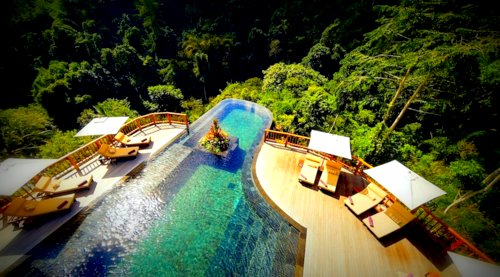 Bali Romantic Resorts
---
---
These Maldives romantic resorts are ideal for a secluded honeymoon or destination wedding. These are absolutely some of the best and our favourites. Another spot for snorkeling, seclusion and over-water villas.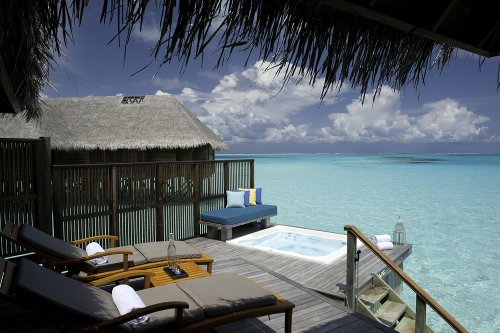 Maldives Romantic Resorts
---
Our review of the top all inclusive romantic resorts, many of which are in the Caribbean and Mexico. The best of the best are listed on the link above and are for ADULTS ONLY.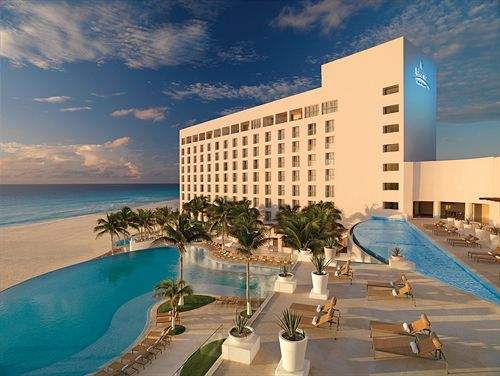 All Inclusive Romantic Resorts
---
Our review of the top couples only all inclusive honeymoon resorts. These are located mostly in the Caribbean and adults only as well. 
The idea is that if you're in love and want to be with your significant other, then the best place to go is somewhere where you'll be almost exclusively surrounded by couples. This can help foster a sense of romantic intimacy and allow you to enjoy being with your partner all day, every day, without being constantly interrupted by kids on the beach or people at the pool.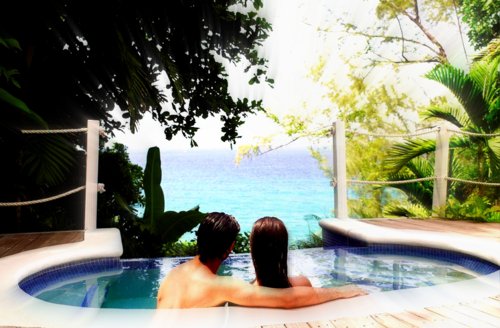 Couples Resorts
---
All-Inclusive Elopement Resort Packages
Elopement packages vary greatly depending on the resort. Some all-inclusive packages offer a few activities, while others have over a dozen. The most popular elopement package includes food and drink, wedding ceremony and reception, photography, transportation to and from the airport, and other goodies.
Best resorts with Elopement packages
Have a look at the right hand menu for more destination options. 
Authors Unleashed: Unveiling the Ultimate Travel Experience through Expert Reviews, Ratings, and Research
💼 We cherish our independence! ✈️ Our travel recommendations are carefully researched, bias-free, and powered by human expertise. We use AI sparingly for editing purposes, ensuring an authentic and reliable experience. Join us on our unbiased journey! 🌍✨
Always do your own research! 🧐📚⚠️