Resorts in Cebu Philippines
Best 11 Resorts in Cebu Philippines
When it comes to exciting tropical getaways, the Philippines is some of the best places in the world that you can visit and one of  the prime vacation spots on the Philippine archipelago is the vibrant province of Cebu.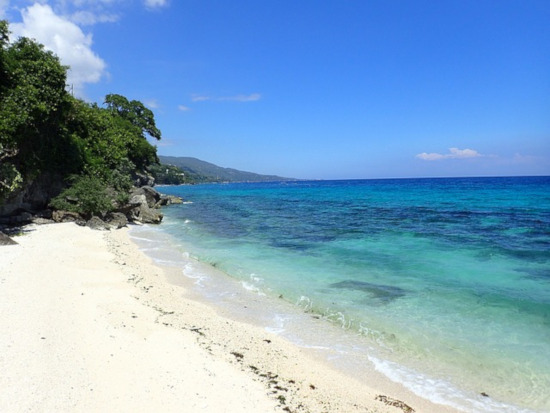 Oslob Cebu
While densely populated  Cebu and an economic powerhouse for the country the tourism industry is also thriving, thanks motly  to sparkelling white beaches and pristine diving. Millions come each season to explore the northern  Malapascua and southern  Moalboal. 

Video: Cebu Island Travel Guide
Located in the Visayan region, Cebu is a beautiful paradise rife with pristine beaches and gorgeous natural landscapes. It also boasts of sumptuous local cuisine ideal for gastronomic adventures, and its rich cultural heritage makes it an interesting destination for experiential wanderers. Cebu presents a perfect mix of rural And urban, allowing visiting travelers a splendid summer getaway where all the modern conveniences are just at hand. 

Climate in Cebu
As one of the Philippines' best tourist destinations, Cebu is teeming with world-class resorts that combine luxury with genuine Filipino hospitality. Here are some of the best resorts in Cebu Philippines where you can stay while you explore the locale's many wonders.

Video: Top 5 Places You Have To See On Cebu Island | Philippines | Travel Guide

Abaca Boutique Resort + Restaurant
Located in Mactan, this boutique resort offers guests a luxurious sense of tranquillity and exclusivity.  Abaca Boutique Resort is an oceanfront hotel offering spacious suites and villas for guest accommodations. Abaca Restaurant is the resort's dining facility, serving gourmet dishes inspired from California-Mediterranean cuisine. A spa is also within the hotel for guests who want a relaxing massage therapy after a fun-filled day of exploring Mactan. Abaca Boutique Resort + Restaurant is the recipient of TripAdvisor's Traveler's Choice Award for 2019, and is often praised for their impeccable hospitality service, sumptuous culinary offerings, and first-rate resort facililties.

Tepanee Beach Resort
This quaint resort is perched on a small hill in the small island of Malapascua. Tepanee Beach Resort boasts of its own private beach on the island, where guests can relish the relaxing isolation from the bustle of the mainland, and simply delight in breathtaking views of the sunset while relaxing on the resort's beachside lounge areas. The resort is given the Traveler's Choice regonition of TripAdvisor for 2019, which is a testament to the outstanding facilities and hospitality offered by Tepanee Beach Resort. Their accommodation options include rooms and cottages that blend perfectly with the surrounding nature, while their restaurant, Chiringuito and Amihan Restaurant, provide delicious culinary offerings to guests. The things that guests usually love about this resort is the privacy it offers guests, the amazing ocean view, and the modern conveniences available within the resort such as WiFi connectivity, fully air-conditioned rooms and cottages, and the overall relaxing and tranquil ambience of this exclusive resort.

Dusit Thani Mactan Cebu
Dusit Thani Mactan Cebu is situated on the northern part of Punta Engano. It is managed by Dusit International, a Thai multinational hotel chain. The hotel seamlessly blends the best of Thai and Filipino, from their warm hospitality, outstanding service, and sumptuous cuisine. The hotel has well-appointed rooms and suites that combine contemporary design with the distinct style elements of the region. One of the 5-star hotels in Cebu, Dusit Thani Mactan Cebu has first-rate amenities, including an infinity pool that overlooks the sparkling blue waters of Magellan Bay. Its strategic location also makes it an ideal start point for island-hopping or exploring the cultural and historic attractions of Cebu.

The Blue Orchid Resort
Nestled in Mac Payong, just a short drive away from the beautiful Moalboal, is The Blue Orchid Resort. Another recipient of TripAdvisor's Traveler's Choice Award, this resort offers a relaxed and idyllic beach setting for your summer getaway. Its location is an ideal haven for nature lovers and adventurers as it is a great diving spot where you can spot beautiful reefs and rich marine biodiversity. The resort also offers a good selection of diving packages including snorkelling or scuba diving with sardines in Moalboal or swimming with magnificent whale sharks in Oslob. Canyoneering and freediving activities can also be availed. After a day of excitement and adventure, guests can then relax in the Mediterranean and Spanish inspired accommodations of the resort. Each room exudes sophistication with arched doorways and glass sliding doors that allow guests an unobstructed ocean view while they relax in their room.

Amihan Beach Cabanas
Amihan Beach Cabanas stands out from the crowd through their accommodation offerings where guests can stay in native-designed cabanas for a unique experience. The cabanas are purely made of bamboo and other locally-sourced materials, made more comfortable by Western interior touches and room amenities such as spacious queen size beds, air-conditioning systems, cable TV, and private bathroom with hot and cold shower. The resort is a constant recipient of TripAdvisor's Certificate of Excellence and Traveller's Choice recognition. For leisure options, guests of the hotel can also avail of the Motorbike Tour, or their Island- Hopping adventure.

Crimson Resort and Spa, Mactan
Crimson Resort and Spa is a luxury, 5-star oceanfront hotel located in Mactan. It is a sprawling 6-hectare property, where guests are provided with state-of-the-art resort amenities such as an infinity pool overlooking the beach that lies beyond, four restaurants and bars for dining possibilities, and the Aum Spa for guests looking to pamper themselves with indulging spa treatments. Activities that guests can enjoy include island-hopping tours, scuba diving, kayaking, and jet skiing. Crimson Resort and Spa's outstanding service and facilities has earned it several recognitions, including Conde Naste Johansens Recommended and several TripAdvisor Travellers' Choice awards. Guests who stayed in the resort with kids also love how family-friendly the resort is, where their little ones also enjoyed their stay just as much as they did.

Eden Resort
Eden Resort is an ideal hotel choice for travellers visiting Oslob. It presents a good mix of value and comfort, and features that allow convenient and family-friendly stays to its guests. Free internet access keep kids entertained and allows you to do a bit of research for your next Cebu destination. Free parking, complimentary breakfasts, and pool access are also part of its packages. Guests who want to explore the area will also find it convenient staying in this resort as it is only a short distance away from the best tourist attractions within the vicinity including the famous Oslob Waterfalls, as well as the beach where travelers go to for exciting whale encounters.

Shangri-La's Mactan Resort & Spa
A paradise of tropical perfection, the premier 5-star hotel that is Shangri-La's Mactan Resort and Spa is perhaps one of the best and most popular resorts in Cebu. It has received many awards and recognitions from local and international travellers alike for its quality hospitality services, luxurious room accommodations, culinary masterpieces, and recreational facilities that allow a complete resort experience to its guests. It is also home to CHI, The Spa at Shangri-La, one of Asia's largest spa villages. The resort stretches around 13 hectares of beautifully landscaped greenery, fringed by a sprawling 350-meter long beach of fine white sand and sapphire waters. Shangri-La's Mactan Resort and Spa is well-loved even by the most discerning travellers, and is considered as paradise on earth by nature-lovers and sophisticated vacationers alike.

Jpark Island Resort & Waterpark, Cebu
Created with travelling families in mind, Jpark Island Resort & Waterpark in Mactan, Cebu perfectly combines luxury and fun-filled family ac Ativities in one beautiful resort. The hotel features villas and suites that can accommodate the whole family, 6 themed pools that kids of all ages can enjoy, an activity zone, a  dive shop, and a private beach. Kids and kids-at-heart can definitely find excitement in the resort's water complex featuring towering waterslides and a river pool. After quality time with the kids, parents can then spend some time away from the young ones at the hotel casino. 

Movenpick Hotel Mactan Island Cebu
Movenpick Hotel Mactan Island Cebu is a Mediterranean-inspired hotel perfect for trendy travellers who want a beachfront setting where stylish fun and comfort can be experienced. The 5-star resort is home to the world-famous entertainment destination that is Ibiza Beach Club where chic design, sophisticated ambience, and relaxing tropical sophistication can be enjoyed. The resort is also an ideal starting point for your Cebu exploration, and is a great spot for leisurely activities such as water sports, or refreshing swimming on the pool or the beach. Vacationers looking for exciting nightlife revelries will also find it here at Movenpick Hotel Mactan Island Cebu.

Malapascua Exotic Island Dive & Beach Resort
Another resort located in laid-back Malapascua is the Malapascua Exotic Island Dive & Beach Resort. This is a great hotel choice for divers and adventure-seekers, but can also be enjoyed by those who simply want to bask in the comforts of a relaxing, tranquil atmosphere. It is the first dive shop to operate on the island and has since grown into its leading dive resort. This diver's haven also takes pride in their highly-acclaimed restaurant offering international culinary specialties. A spa is also present in the resort for those who want to relax and rejuvenate after a thrilling day of diving adventures on the island. Just like most of the hotels listed on this article, Malapascua is also recognized by TripAdvisor for consistently earning great reviews from its guests, thus awarding it with the prestigious TripAdvisor Certificate of Excellence.

---
---