Tulum All Inclusive Resorts
top Tulum All Inclusive Resorts (2023)
Welcome to the best Tulum all inclusive resorts bliss list. Here we review all the best all inclusive resorts for a family, friends and adult only vacations in Tulum, Mexico. You can also see many nearby Riviera Maya all inclusive and luxury resort destinations and special offers listed in the right margin.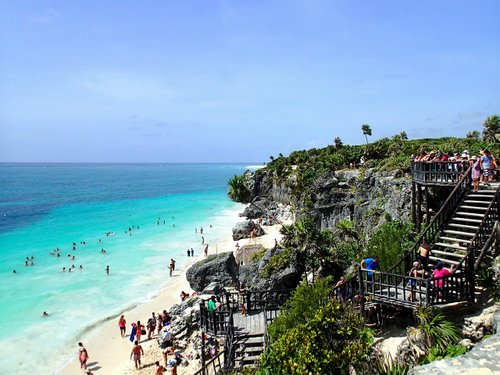 Tulum is little more than an hour from Cancun and is well known for the Mayan site that is set against the Caribbean ocean. Many of the resorts are located on one of the best stretches of beach While there are both rustic resorts there are also a few great upscale opportunities to enjoy as well. Some of the resorts listed border with other great Riviera Maya Vacation Spots but are included in the Tulum list for convenience.

---
When to go to Tulum?
Climate and Tourists
The busy more expensive season starts after Christmas and continues to Easter.  This period avoids some of the wetter months. Discounts of more than 30% are available outside these periods.
The rainfall in Tulum.
---
Make the most of your Tulum vacation
TIP:  Use the interactive map of Tulum to find resorts prices, ratings, including nearby attractions, restaurants, and things to do.  Tulum.com also offers a wide range of attractions.
VIDEO: 36 Hours in Tulum, Mexico
---
Dreams Tulum All Inclusive Resort and Spa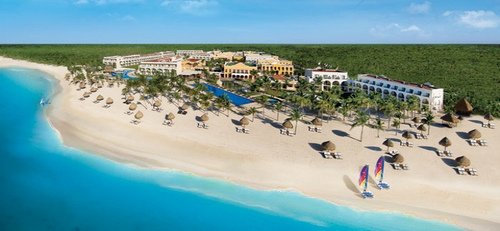 Dreams Tulum All Inclusive Resort
Dreams Tulum is really designed and operated with Tulum family vacations in mind. That does not mean there is not also a lot of attention given to making sure moms, dads and couples alike also get a chance to enjoy some romantic time to themselves as well.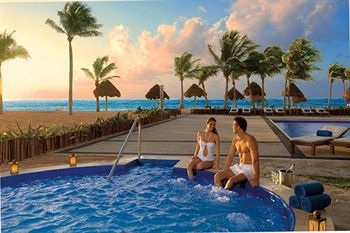 Dreams Tulum All Inclusive Resort and Spa
A well maintained and top rating Tulum all inclusive family resort in the Riviera Maya sitting majestically on a powder white beach. You have a full 44 acres of resort to enjoy as well as good access to Mayan ruins and Xel-Ha natural aquapark.
All inclusive means more than a few ordinary meals. Guests rate the food at a consistently high standard and drinks include top shelf labels across the half dozen à la carte restaurants, buffets, cafés, grills and on the beach. Around the resorts the entertainment teams and kids club supervisors are serving it up with top shelf activities as well.
More information and special offers on Dreams Tulum Resort & Spa
Video of Dreams Tulum Resort & Spa

---
Kore All Inclusive Tulum Wellness Resort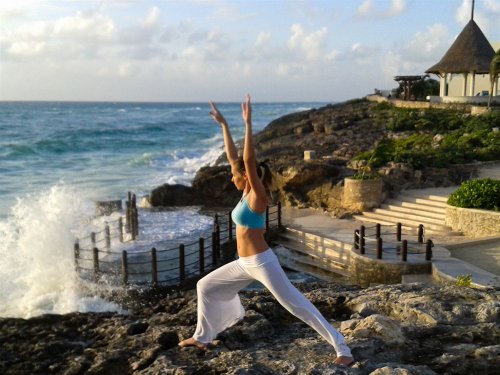 Tulum Wellness Resort
The four star Kore All Inclusive Tulum Wellness Resort. While not the large upscale resort now really common in the Mexican Riviera, this stunning little property does have a couple of good restaurants, a swim up bar, cafeteria, a good garden, tennis court and a spa tub.
A lot of people who visit Tulum are looking for something different to the large all inclusive experience. Choosing a resort like this helps keep the area unique and natural.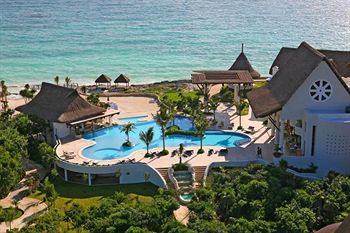 Kore All Inclusive Tulum Wellness Resort
In reality, this place is all about it's natural setting and location. This is definitely a resort to consider if you are looking for a memorable all inclusive experience to get away from it all.
More information on Kore All Inclusive Tulum Wellness Resort

---
Great Tulum Beach Resorts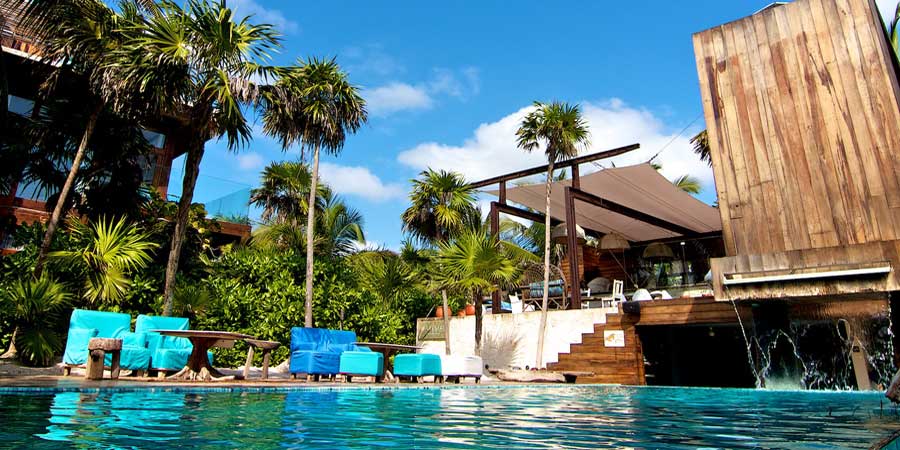 Be Tulum Hotel
Tulum has a great range of small affordable but luxurious and natural beach resorts. Like Bee Resort pictured above. Take a bit of time to explore some of these options before you decide if you would really like to stay at an all inclusive resort in Tulum.
See top Tulum Beach resorts - Click here
---
Tulum Eco Resort
While not all inclusive, this resort offers an impressive option.
Hemingway Eco Resort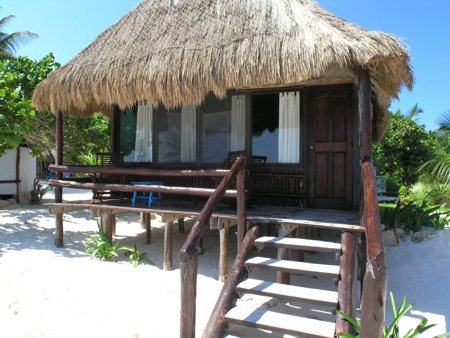 Tulum Eco Resort
Location: Tulum beach.
Amenities: Water sports, restaurants, Infant Bedding. A restaurant that only serves fresh ingredients.
Rooms: They have a porch, chairs, and a hammock. Beach , sea or jungle view.
Reviews: People loved the food and the location though don't expect doting service. This one is down to earth, make your own fun. A great way to connect with the real charm of Mexico.
Official Website for a Tulum Eco Resort:
---
An Awesome New Resort Close to Tulum
Check out Mukan Resort - an intimate, luxury, all inclusive resort in the Sian Ka'an Reserve. It's a truly special resort that we've listed as one of the top new resorts in the world.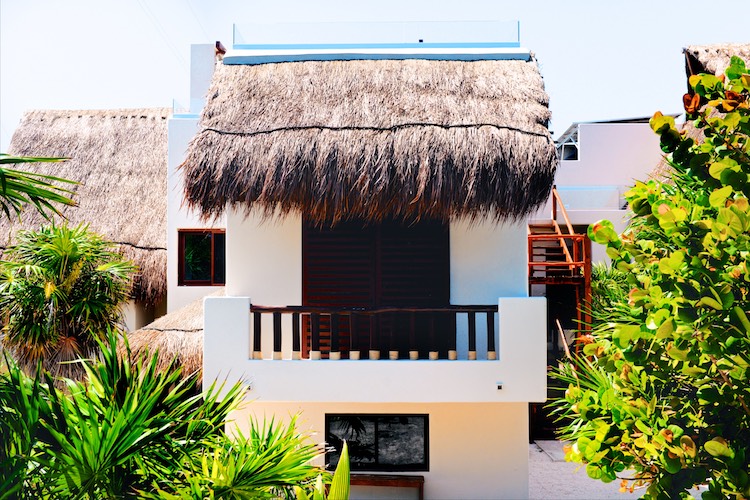 ---
For more all inclusive resorts in Mexico, visit The Best All Inclusive Resorts in Mexico. 
Authors Unleashed: Unveiling the Ultimate Travel Experience through Expert Reviews, Ratings, and Research
💼 We cherish our independence! ✈️ Our travel recommendations are carefully researched, bias-free, and powered by human expertise. We use AI sparingly for editing purposes, ensuring an authentic and reliable experience. Join us on our unbiased journey! 🌍✨
Always do your own research! 🧐📚⚠️