Italy All Inclusive Resorts
Italy All Inclusive Resorts & Holidays
Italy is one of those well-traveled places with lots on offer but only a few Italy all-inclusive resorts that offer all the food, drinks and activities you might expect if you have stayed in other regions with an all-inclusive focus.
Here are a few that stand out: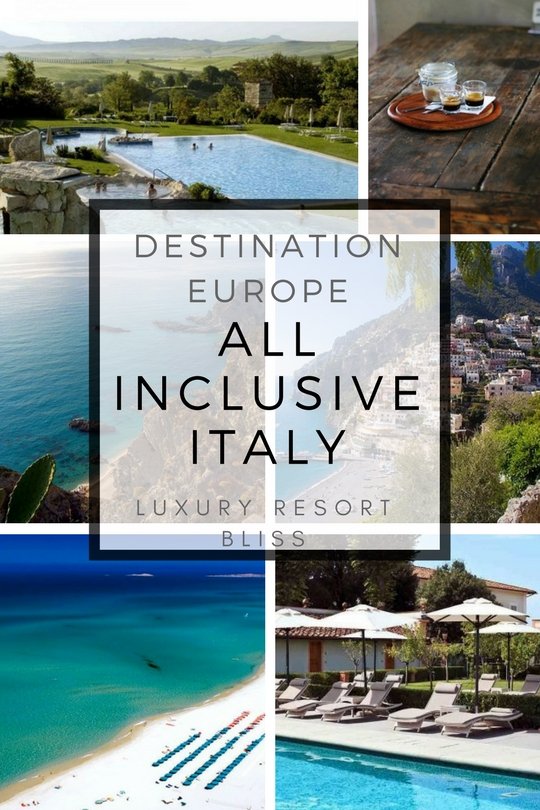 The nature of Italy and the love of things beautiful and well designed it seems does not lend itself easily to the all inclusive concept. Yet these resorts show that it possible to meld these seemingly distinctly different worlds. We will also show here that there are some wonderful all inclusive vacation opportunities available in Italy.

You can see also our article "What are the best all inclusive resorts in Europe?" 

---
Best Italy All Inclusive Resorts:

The best all-inclusive resorts in Italy are often out some of the most culture rich and historical destinations like Tuscany, and beach resorts on islands like Sardinia, and in Calabria. These luxury resorts offer everything from amazing cuisine, to world-class spas, as well as a variety of different activities for guests to choose from. There is something for everyone at these top Italy all-inclusive resorts.
Tuscany All-Inclusive Resorts
Tuscany Italy All Inclusive Trips
Tuscany is a region in Italy. It has unique landscapes and plenty of ancient towns, villas and castles in the countryside.
TripAdvisor lists more than 70 all-inclusive properties in Tuscany
Food, art, the Italian Renaissance, it's all here.
The rolling hills of vineyards and olive groves are the most distinctive features of Tuscany. You can find wine cellars, medieval towers, and plenty of charming villages to explore.
If you are specifically looking for an all-inclusive beach resort in Tuscany check out Tombolo Talasso Resort
Adler Thermae Spa & Relax Resort
Located in San Quirico d'Orcia, Italy this not only the Best all inclusive resorts in Italy but also one of the best in the world according to the TripAdvisor survey recently.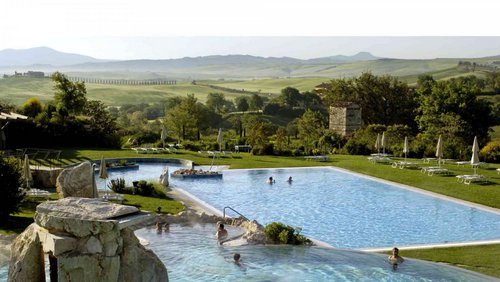 Adler Thermae Spa
The Adler Thermae Spa is well known for the package deals in which it offers inclusive experiences. While these change from time to time they almost always have an Italian all inclusive resort offering.
At the time of writing the ADLER THERME inclusive services package offered "Culinary Delights" welcome drinks, a healthy breakfast buffet, another buffet in the afternoon that has yummy home-made cakes, fruit salad and an la carte gourmet evening meal. There is generally a good mix of healthy salads and tasty deserts, cheese platters and the like available throughout the day.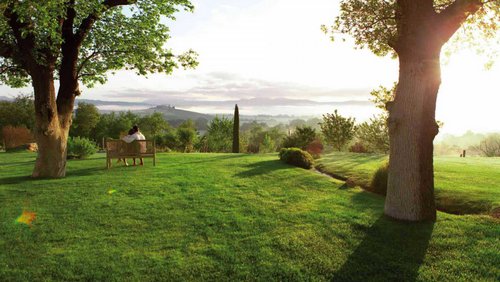 Adler Thermae Spa Italy All Inclusive Resort Options Available
This resort is unusual in that it is a Spa resort where the whole family is included in the experience. There are activities and services available to everyone in the family around the resort and including the spa - an area usually restricted to adults in most upscale resorts.

Set in the Orcia Valley, Tuscany with it's rich culture and environment. The 50°C hot water spa treatment will make you relaxed enough for a stroll through the vineyards.
See reviews and deals for the Adler Thermae Spa & Relax Resort
See also our Tuscany Resort Reviews
---
Calabria Italy All Inclusive Resorts
Calabria, the region in southern Italy, is rich with natural beauty and history. This region has been a popular destination for tourists for decades, but it's never been more popular than it is today.
Video: Welcome to Beautiful Calabria
Calabria is known as Italy's "toe" and is the home to ancient Greeks, indigenous people, Romans, Byzantines and Saracens. The region's coast is beautiful and features many sandy beaches which are popular tourist destinations. There are also several small islands off the coast of Calabria.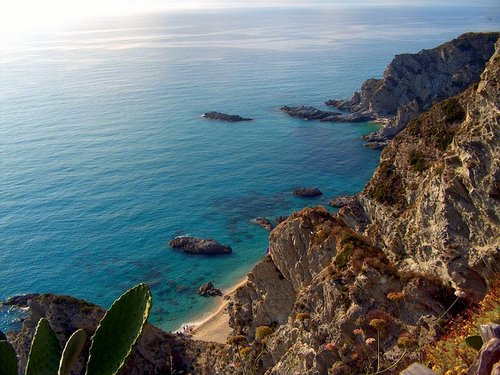 Calabria Italy
The all-inclusive Italian vacation resort we have listed here does get slightly more very good than average reviews. You can also take the time to see the best hotels and resorts in Calabria if you are interested in this wonderfully sunny and exotic resort coast.
TripAdvisor actually lists 55 all-inclusive resorts in Calabria. 
Capri, Italy All Inclusive Resorts
Capri, Italy
The Island of Capri is a small island off the coast of Naples in Italy. It is a popular tourist destination with beautiful views and beautiful beaches.
There are many reasons why you should visit the Island. For one, Capri has some of the most charming architecture and breathtaking views that you can find anywhere in Europe. Also, there are many different things to do on this island such as swimming in the Mediterranean Sea or exploring the ruins of Ancient Roman buildings like Villa Jovis, which was once owned by Emperor Tiberius himself. And lastly, there are plenty of delicious restaurants on this island that serve up some delicious Italian cuisine for all tastes!
As for all-inclusive resorts you are at a distinct disadvantage in this regard. All Inclusive simply is not an established concept however there are a couple of dozen great hotels that offer breakfast. This style also fits in better with the island culture and layout and gives you the opportunity to try some of the authentic cuisine without tie yourself into a specific hotel for all meals. 
Video: How to Spend a Day in Capri, Italy
Capri as one of the most famous resort islands in Europe which has been attracting tourists for centuries because of its scenic beauty and relaxing atmosphere has an established all-inclusive scene.
It is located on the coast of Southern Italy, off the Amalfi Coast lends itself to all-inclusive holidays. In fact Capri was once called "The Pearl of the Mediterranean" by Roman Emperor Tiberius himself, and we like to think this was because of the beautiful beaches, ancient ruins, and picturesque views that make it a perfect destination for both tourists and residents alike.
Also see Club Med Calabria below. 
Club Med Italy All Inclusive Resorts
Club med has a number of Italy all-inclusive vacation resorts which are designed to make the most of Italian food, the wonderful ruins and sites of the Rand the wonderful Mediterranean beaches.
Welcome to Club Med Sicily, where the sun-kissed Mediterranean coastline meets luxury and adventure in perfect harmony. This prestigious all-inclusive resort is a vibrant gem that promises to sweep you off your feet with its tantalizing mix of leisure and excitement. Imagine waking up to the gentle sea breeze, indulging in mouthwatering Sicilian cuisine crafted by expert chefs, and sipping on a refreshing cocktail as you bask in the warm embrace of the Italian sun. At Club Med Sicily, the days are filled with endless activities like paddleboarding, sailing, and yoga, while the evenings come alive with laughter, music, and unforgettable memories. Surrender to the alluring charm of Sicily as you experience the Dolce Vita in the most exquisite setting, tailor-made for your pleasure and relaxation.
The Scent of the Sea: A Tale of Puglia's Enchanting Le Cale d'Otranto Beach Resort
 We are including this resort because it was also a Club Med at one point and for the location although the packages are not fully all inclusve.
As I stepped into the world of Le Cale d'Otranto Beach Resort, nestled in the heart of Puglia's picturesque coastline, I couldn't help but be captivated by its beguiling beauty. The sun-kissed shoreline, with its translucent turquoise waters and the whispering palm trees swaying to the rhythm of the Mediterranean breeze, was reminiscent of a scene from an ancient Italian painting.
At Le Cale d'Otranto, the recently renovated bungalows, dedicated to relaxation and entertainment, beckoned me to indulge in a delightful sojourn. Each day, I found myself torn between sinking my toes into the soft sand of the private beach or challenging my skills on the resort's 9-hole pitch and putt golf course. As the sun dipped into the horizon, I eagerly joined a boat trip, snorkeling among the vibrant marine life that call these waters their home.
Find the best deal, compare prices, and read what other travelers have to say at Tripadvisor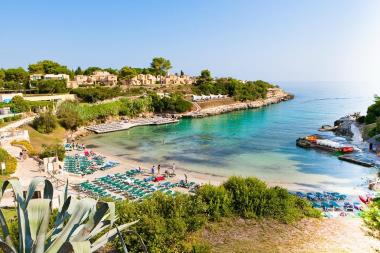 The resort, with its lagoon pool and lively nightclub, ensured that the pleasures of Puglia lasted from dawn until dusk. Throughout my stay, I reveled in the comforting embrace of the 3-star hotel's many amenities, from the complimentary breakfast buffet and rooftop terrace to the soothing massages and sumptuous meals at the two on-site restaurants.
My sun-drenched room, one of the 424 elegantly-appointed abodes, was a haven of tranquility. The thoughtful touches, like the air conditioning, safe, and complimentary bottled water, made me feel at home in this enchanting corner of Italy.
For the traveler seeking a quieter, more intimate experience, the nearby La Macchia Resort might be the perfect alternative. Nestled among lush gardens, this smaller retreat offers a serene ambiance, allowing guests to truly unwind and immerse themselves in the charm of Puglia.
As I bid farewell to Le Cale d'Otranto Beach Resort, I couldn't help but feel a twinge of nostalgia for the sun-soaked memories I'd made. This idyllic haven, with its alluring blend of relaxation, entertainment, and natural beauty, had captured a piece of my heart, and I knew that one day, I would return to the captivating shores of Puglia.
 But there are also a lot of other good hotels and resorts in Leece (link by TA).
---
A lot of people think that the island of Sardinia is just a place to visit because it has so many ancient cultures and traditions. But there are many modern attractions as well, such as beaches and resorts. There are also many activities that you can do while you're there, such as hiking or biking in the countryside or diving in the Mediterranean Sea.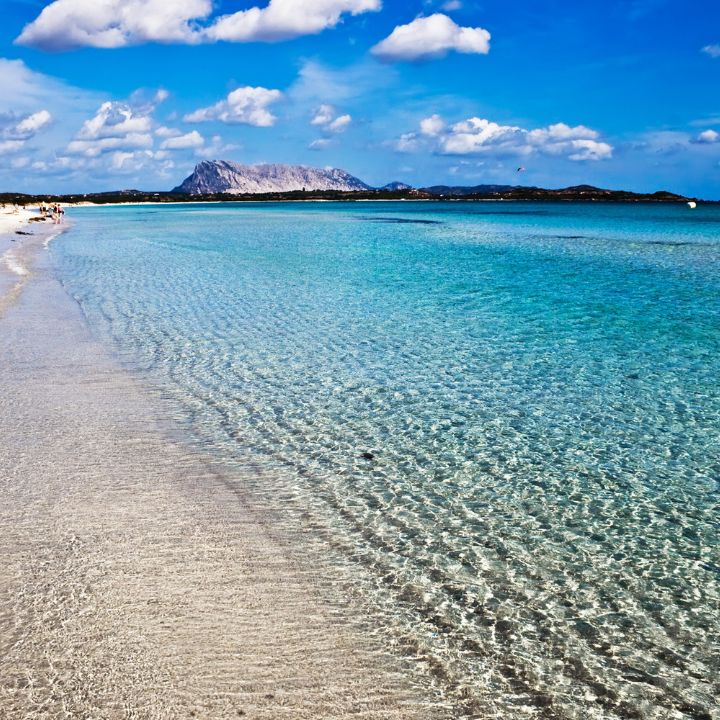 With such a lot of all-inclusive properties Sardinia which seemed largely forgotten for a long time has come back to the fore. 
The resorts are generally less expensive than many other areas of Europe too.
Tripadvisor lists 39 all-inclusive resorts or hotels in Sardinia. The Club Hotel Marina Beach is a top option for families on a budget.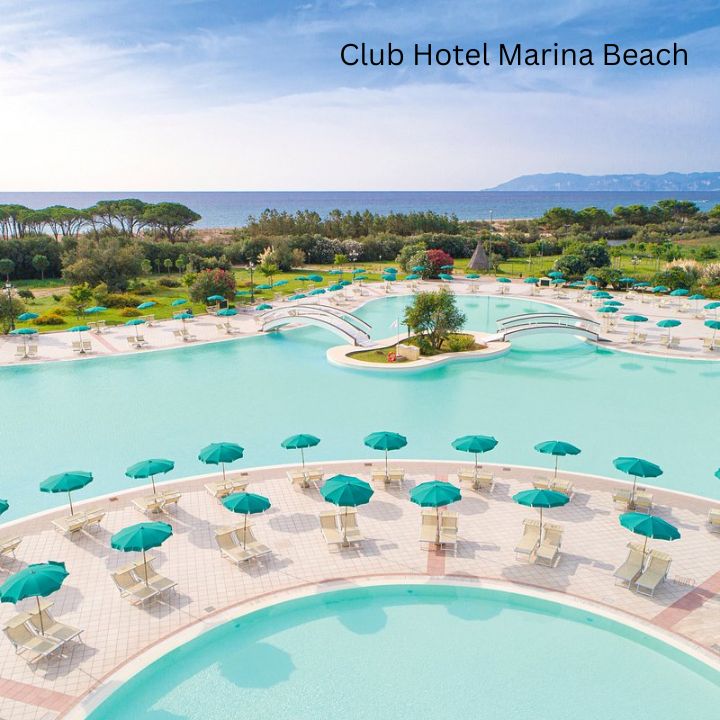 All-Inclusive Sicily Resorts
Welcome to our comprehensive guide to the enchanting world of all-inclusive Sicily resorts! Sicily, an island gem nestled in the Mediterranean, boasts a rich cultural heritage, stunning landscapes, and mouthwatering cuisine. In this article, we'll take you on a journey through some of the most exceptional all-inclusive resorts that Sicily has to offer. We'll explore the unique features, pros, and cons of each resort, giving you a glimpse into the unforgettable experiences that await you on this beautiful Italian island. So sit back, relax, and let us introduce you to the ultimate Sicilian escape, tailored just for you.
Discover the magic and allure of Italy with our all-inclusive packages, designed to provide you with the ultimate vacation experience. From the rolling hills of Tuscany to the sun-soaked Amalfi Coast, Italy's diverse landscape offers a captivating blend of history, culture, and natural beauty. With our all-inclusive packages, you'll enjoy the finest accommodations, mouthwatering local cuisine, and a wide array of activities tailored to your interests and preferences. Immerse yourself in the enchanting art and architecture of Florence, indulge in a wine tasting tour in picturesque vineyards, or unwind on the pristine beaches of Sardinia. We search out all-inclusive packages to Italy take care of every detail, ensuring a stress-free and unforgettable journey through this mesmerizing country, leaving you with memories to cherish for a lifetime.
Since Italians love beauty, we have put together vacation packages that showcase the best of this wonderful country.

Check them out on our Italy All Inclusive Packages Page.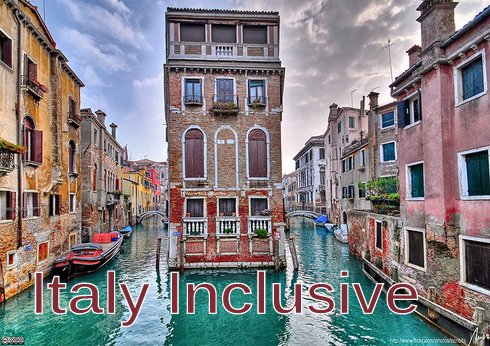 Italy All Inclusive Packages
---
There are Also a number of other Bed and Breakfasts in Italy which have all-inclusive packages:

Lemon's - All Inclusive Italy Resort
This is a Bed and Breakfast located at Bartolo Longo 31, 00156 Rome, Italy
B&B / Inn – Rome, Lazio, Italy
Lemon's - All Inclusive
Liverpool Hotel Rimini All Inclusive
Another small property which does its best to deliver an all-inclusive environment.

💼 We cherish our independence! ✈️ Our travel recommendations are carefully researched, bias-free, and powered by human expertise by April and Ricky of LRB (we have personally researched and travelled to many of these destinations and researched others thoroughly through first-hand accounts). 🌍✨
We try to keep everything up to date, but please always do your own research and contact us if you know any issues for us to help others as best we can as a small but professionally focused team! 🧐📚⚠️