Italy All Inclusive Resorts & Holidays
Italy is one of those well-traveled places with lots on offer but only a few Italy all-inclusive resorts that offer all the food, drinks and activities you might expect if you have stayed in other regions with an all-inclusive focus.
Here are a few that stand out: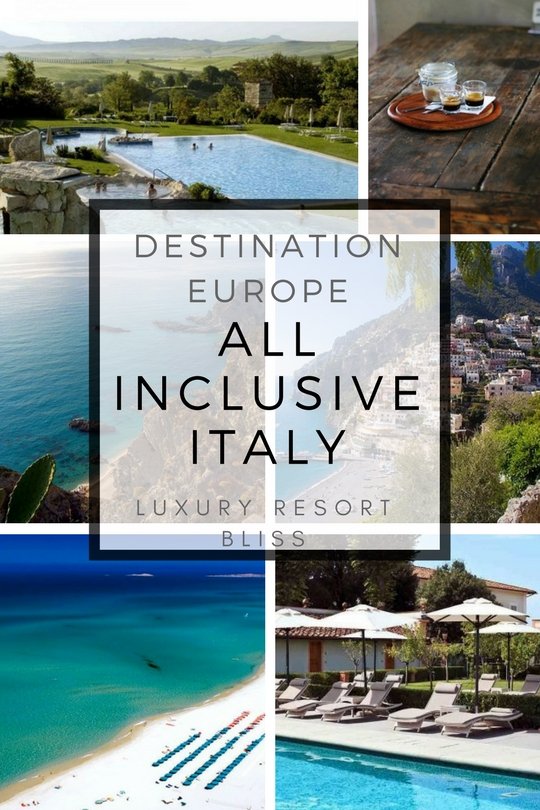 The nature of Italy and the love of things beautiful and well designed it seems does not lend itself easily to the all inclusive concept. Yet these resorts show that it possible to meld these seemingly distinctly different worlds. We will also show here that there are some wonderful all inclusive vacation opportunities available in Italy.

You can see also our article "What are the best all inclusive resorts in Europe?" 

---
Best Italy All Inclusive Resorts:

The best all-inclusive resorts in Italy are often out some of the most culture rich and historical destinations like Tuscany, and beach resorts on islands like Sardinia, and in Calabria. These luxury resorts offer everything from amazing cuisine, to world-class spas, as well as a variety of different activities for guests to choose from. There is something for everyone at these top Italy all-inclusive resorts.
Tuscany All-Inclusive Resorts
Tuscany Italy All Inclusive Trips
Tuscany is a region in Italy. It has unique landscapes and plenty of ancient towns, villas and castles in the countryside.
TripAdvisor lists more than 70 all-inclusive properties in Tuscany
Food, art, the Italian Renaissance, it's all here.
The rolling hills of vineyards and olive groves are the most distinctive features of Tuscany. You can find wine cellars, medieval towers, and plenty of charming villages to explore.
If you are specifically looking for an all-inclusive beach resort in Tuscany check out Tombolo Talasso Resort
Adler Thermae Spa & Relax Resort
Located in San Quirico d'Orcia, Italy this not only the Best all inclusive resorts in Italy but also one of the best in the world according to the TripAdvisor survey recently.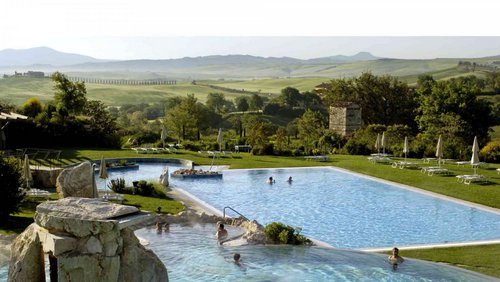 Adler Thermae Spa
The Adler Thermae Spa is well known for the package deals in which it offers inclusive experiences. While these change from time to time they almost always have an Italian all inclusive resort offering.
At the time of writing the ADLER THERME inclusive services package offered "Culinary Delights" welcome drinks, a healthy breakfast buffet, another buffet in the afternoon that has yummy home-made cakes, fruit salad and an la carte gourmet evening meal. There is generally a good mix of healthy salads and tasty deserts, cheese platters and the like available throughout the day.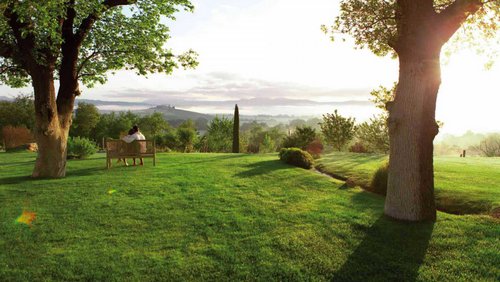 Adler Thermae Spa Italy All Inclusive Resort Options Available
This resort is unusual in that it is a Spa resort where the whole family is included in the experience. There are activities and services available to everyone in the family around the resort and including the spa - an area usually restricted to adults in most upscale resorts.

Set in the Orcia Valley, Tuscany with it's rich culture and environment. The 50°C hot water spa treatment will make you relaxed enough for a stroll through the vineyards.
See reviews and deals for the Adler Thermae Spa & Relax Resort
See also our Tuscany Resort Reviews
---
Calabria Italy All Inclusive Resorts
Calabria, the region in southern Italy, is rich with natural beauty and history. This region has been a popular destination for tourists for decades, but it's never been more popular than it is today.
Video: Welcome to Beautiful Calabria
Calabria is known as Italy's "toe" and is the home to ancient Greeks, indigenous people, Romans, Byzantines and Saracens. The region's coast is beautiful and features many sandy beaches which are popular tourist destinations. There are also several small islands off the coast of Calabria.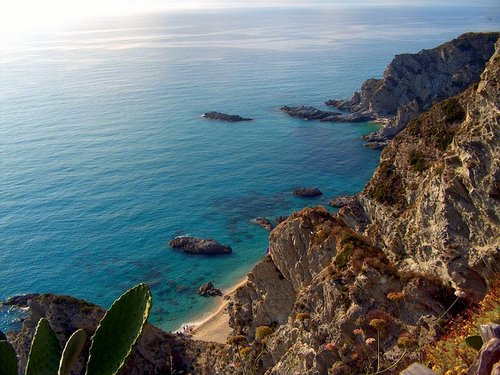 Calabria Italy
The all-inclusive Italian vacation resort we have listed here does get slightly more very good than average reviews. You can also take the time to see the best hotels and resorts in Calabria if you are interested in this wonderfully sunny and exotic resort coast.
TripAdvisor actually lists 55 all-inclusive resorts in Calabria. 
Video: One of the best all-inclusive resorts in Colabria is the TUI MAGIC LIFE:
Capri, Italy All Inclusive Resorts
Capri, Italy
The Island of Capri is a small island off the coast of Naples in Italy. It is a popular tourist destination with beautiful views and beautiful beaches.
There are many reasons why you should visit the Island. For one, Capri has some of the most charming architecture and breathtaking views that you can find anywhere in Europe. Also, there are many different things to do on this island such as swimming in the Mediterranean Sea or exploring the ruins of Ancient Roman buildings like Villa Jovis, which was once owned by Emperor Tiberius himself. And lastly, there are plenty of delicious restaurants on this island that serve up some delicious Italian cuisine for all tastes!
As for all-inclusive resorts you are at a distinct disadvantage in this regard. All Inclusive simply is not an established concept however there are a couple of dozen great hotels that offer breakfast. This style also fits in better with the island culture and layout and gives you the opportunity to try some of the authentic cuisine without tie yourself into a specific hotel for all meals. 
Video: How to Spend a Day in Capri, Italy
Capri as one of the most famous resort islands in Europe which has been attracting tourists for centuries because of its scenic beauty and relaxing atmosphere has an established all-inclusive scene.
It is located on the coast of Southern Italy, off the Amalfi Coast lends itself to all-inclusive holidays. In fact Capri was once called "The Pearl of the Mediterranean" by Roman Emperor Tiberius himself, and we like to think this was because of the beautiful beaches, ancient ruins, and picturesque views that make it a perfect destination for both tourists and residents alike.
Also see Club Med Calabria below. 
Club Med Italy All Inclusive Resorts
Club med has a number of Italy all-inclusive vacation resorts which are designed to make the most of Italian food, the wonderful ruins and sites of the Rand the wonderful Mediterranean beaches.

Club Med Napitia Italy All Inclusive Vacation Resort

Napitia Italy All Inclusive Resort
Club Med Napitia is in the Calabria region of Southern Italy. This is an amazing area of the Mediterranean beaches in Soutern Italy with great beaches, romance and great restaurants.

The resort itself has 10 hectares of gardens and is on one of the magnificent beaches away from the major cities.

Club Med Napitia reviews

---
Club Med Cervinia All Inclusive Italy Ski Resort

All Inclusive Italy Ski Resort
Located at Cervinia-Zermatt, this resort delivers inspiring views up the valley and the kind of all-inclusive service that Club Med is famous for. Kids are well taken care of with professional staff and a whole range of activities. When you book a premium vacation all you need to consider is how long you would like to spend on the ski slopes and enjoy.
Club Med Cervinia - Find Great Europe Club Med Deals at TripAdvisor

---
Club Med Otranto
A good pick as the best Club Med all inclusive in Italy this resort more often than not receives excellent reviews. But there are also a lot of other good hotels and resorts in Leece (link by by TA).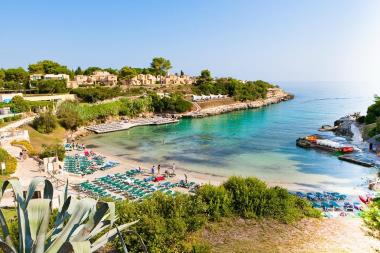 Like most Club Med resorts this resorts has lots of activities and lessons for beginners in golf and snorkeling. Some of these activities include open access to volleyball, water polo, kayak and more.

---
Sardinia All Inclusive Resorts
A lot of people think that the island of Sardinia is just a place to visit because it has so many ancient cultures and traditions. But there are many modern attractions as well, such as beaches and resorts. There are also many activities that you can do while you're there, such as hiking or biking in the countryside or diving in the Mediterranean Sea.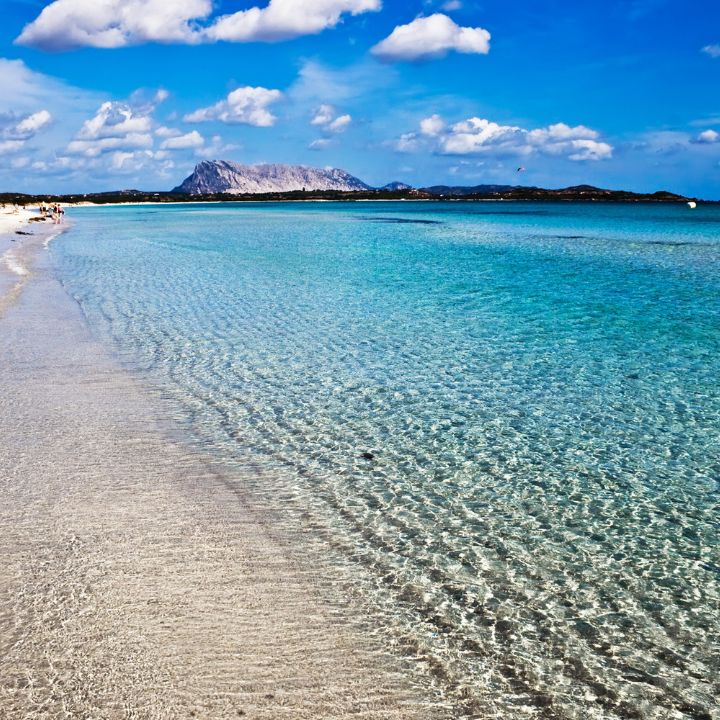 With such a lot of all-inclusive properties Sardinia which seemed largely forgotten for a long time has come back to the fore. 
The resorts are generally less expensive than many other areas of Europe too.
Tripadvisor lists 39 all-inclusive resorts or hotels in Sardinia. The Club Hotel Marina Beach is a top option for families on a budget.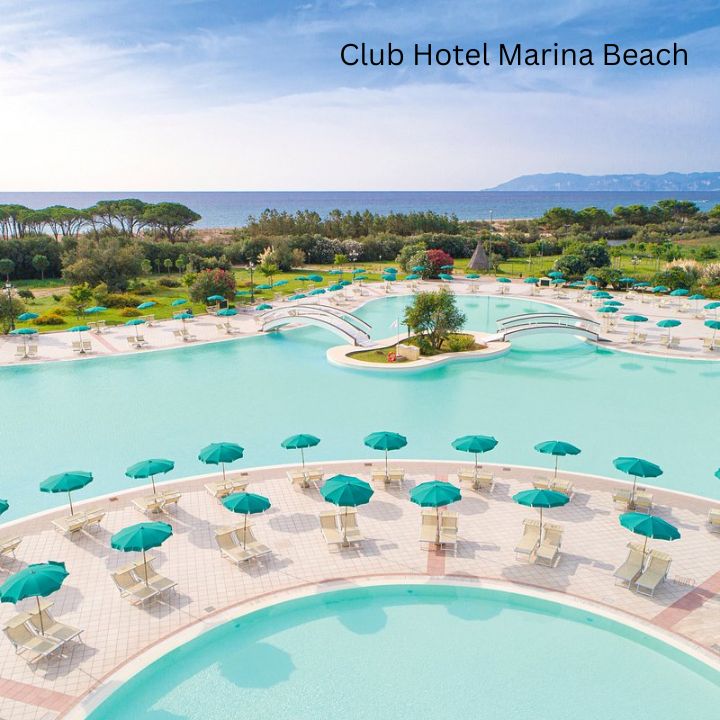 All-inclusive Sicily
Sicily is a region of Italy that has been a major tourist destination for centuries. It is one of the most beautiful regions in Italy and has a rich history and culture.
The island is the largest in the Mediterranean Sea, with an area of 25,708 square miles (41,261 sq km). The island is home to about 5 million people.
Sicily's capital city Palermo is located on the northwest coast. It has a population of about 700,000 people. This bustling city offers tourists plenty of great food and shopping opportunities. It also has an impressive cathedral that was built in the late 1800s by architect Giovanni Battista Vaccarini.
Trapani is located on Sicily's west coast and it's one of Sicily's most popular tourist destinations. 
Video: Top 10 Places To Visit in Sicily - Travel Guide
Sicily has about 160 all-inclusive resorts, this is more than most other places in Europe and earns the island a high rating in this regard: 8 out of 10:
Sicily All Inclusive Resorts: Find the best deal, compare prices, and read what other travelers have to say at Tripadvisor
Hotel Costazzurra Museum & Spa  is a good example and one of the best all-inclusive resorts on Sicily. 
Hotel Costazzurra Museum & Spa
Hotel Costazzurra Museum & Spa, Sicily is a resort that offers a variety of amenities and features. A 4-star hotel, it provides spa treatments, fitness facilities, and two restaurants on site. The hotel is situated on the coast in Bagliole Rapisardi on the southern coast of Sicily.
Located by San Leone, in the marina of Agrigento. Walking distance to Valley of the Temples and 400 meters from the Med.
Their Wellness packages here invite guests to customise. For example one package may include 
swimming pool with hydromassage, geyser and water blades, Finnish sauna, Turkish bath, and herbal teas.
All while the kids are on their own package with games and entertainment
Then if you are on the "Pension Dinner" you head to the restaurant for a multi course meal with wine included. Kids get a separate menu - yes with pizza. 
Then there is a huge breakfast buffet for everyone to reunite. 
Video: Hotel Costazzurra Agrigento
All Inclusive Packages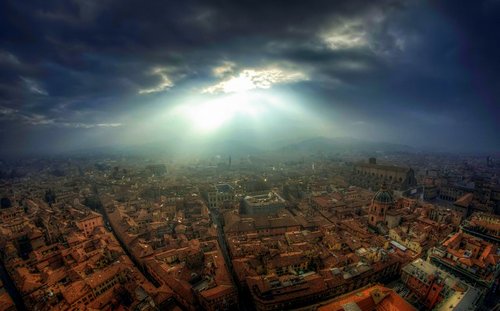 Florence
Since Italians love beauty, we have put together vacation packages that showcase the best of this wonderful country.

Check them out on our Italy All Inclusive Packages Page.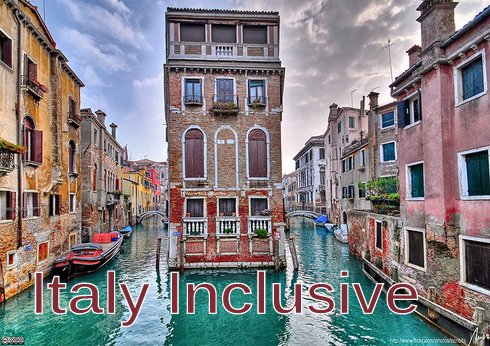 Italy All Inclusive Packages
---
The Best All Inclusive Resorts in the World
---
---
There are Also a number of other Bed and Breakfasts in Italy which have all inclusive packages:

Lemon's - All Inclusive Italy Resort
This is a Bed and Breakfast located at Bartolo Longo 31, 00156 Rome, Italy
B&B / Inn – Rome, Lazio, Italy
Lemon's - All Inclusive

Liverpool Hotel Rimini All Inclusive
Another small property which does it's best to deliver an all inclusive environment.