Cheap Honeymoon Travel Packages
You are well on your way to getting the wedding organized but then there is that nagging thought to spend a little more time curating the perfect honeymoon. You have been run off your feet with all the decision making the wedding has entailed and by now your thinking about the attraction of outsourcing all those decisions about a honeymoon and have someone else do all the hard work and create the perfect package for you.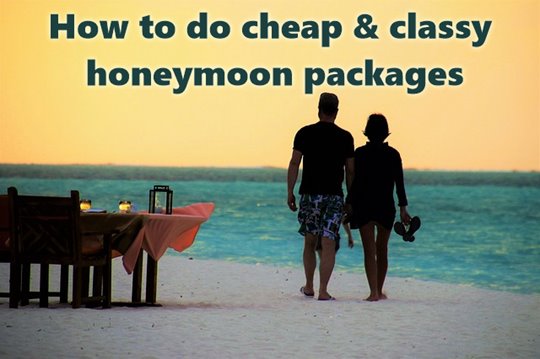 By now you have already realized that anything with the prefix wedding or honeymoon comes with a price tag and commissions attached.  On the other hand you have also learned that handing things over to the experts is often a good idea, and you have about had enough of wallowing trough details and becoming an expert in everything from flower arranging to seating arrangements. You want to scream won't someone help with this, but should you?

Where to find cheap holiday packages

Chances are if you type the phase "Cheap Honeymoon Travel Packages" into a google search you are going to come up with some really user friendly options. There are a lot of different  options available to you and types of travel packages available to you because travel operators know this is the lucrative end of the market. It's a well known industry practice that packaging travel components up, creating itineraries, bundling up honeymoon essentials like roses, chocolates and champagne for your honeymoon suite  is marketing 101 for up-selling for profit.

The allure of All Inclusive Resorts' Packages

All inclusive resorts are not for everyone and we will get to other options but they have obvious attractions for having most everything included. What qualifies for an all inclusive resort can vary widely then it's best not to assume what is included but make the distinction by checking out exactly what is included. Does it mean all top shelf drinks? Are the activities and the beach club included?  Are the a-la carte restaurants included or only the buffet restaurants.   Eating every meal  lining up at a buffet is not everyone's idea of a romantic honeymoon.

You have seen the ads for all inclusive resorts like Sandals and Beaches Resorts and this looks like a terrific idea,  you would like that experience without the price tag.  To start with it is probably worth checking out the current offers we have listed for Sandals and Beaches Resorts because it is possible it costs less than you think (keeping in mind we write to a wide audience).
But if that does sound a little out of your price range don't despair. At all. There are plenty of options left to get you your perfect all inclusive vacation with an affordable price tag.  We have also put together a list of some of the best places to find cheap all inclusive vacations.

When you book an all inclusive vacation, you are likely going to have to arrange your flights as well, unless you use a booking platform like Expedia which can choose and inclusive resort with and then bundle this with flights and save even more money.  For example at the time of writing  Expedia had a special offer on Travel Packages where you can save up to $500.  There is also another current offer you can get  where you can save 40% Off Hotels and Flight + Hotel Packages.
If you would like some other places to find cheap package deals check out our best cheap travel deals review which has lots of examples like these from across the web.

Best All Cheap Inclusive Destinations
As you probably already realize, choosing the right destination is going to make a big difference in the quality of of your honeymoon setting. If you simply want to walk around gazing into each others eyes in a tropical paradise all inclusive resort with most everything included, the full scale all inclusive resorts in places like Mexico and the Dominican Republic will fit the bill perfectly.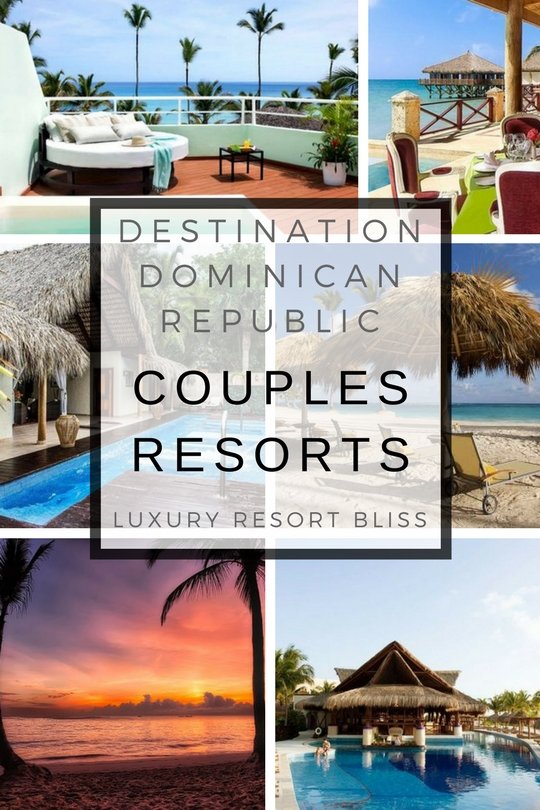 See the Dominican Republic Couples Resorts
Mexico also offers some tailor made romantic all inclusive destinations. Can you imagine a more remarkable all inclusive destination than the stretch of honeymoon resorts at Playa Del Carmen
Think of traveling up front to get better value at your destination.

Depending on where you are in the world and what your interest are will determine where you should consider for your cheap but luxurious honeymoon. 

Australasia / Pacific  Honeymoon Resorts
If you are in the Pacific region, and perhaps more specifically Australia or New Zealand there are also plenty of options.
Palm Cove near Cairns in far North Queensland  specializes in in destination wedding honeymoon packages and is somewhat of a honeymoon capital for the country.  This will end up quite a bit cheaper than a Whitsundays or  a Great Barrier Reef island resort.
Video: Palm Cove Honeymoons

While Fiji is relatively affordable as you start to get further away from the Australian mainland to some of the more exotic places like Bora Bora and Tahiti the cost of vacation packages increases considerably. 
The other obvious choice for this part of the world is to look to Asia.

Cheap Asian Honeymoon Resorts

Really if you are prepared to investigate honeymoon options in Asia the choice of options expands almost exponentially. Even when you factor in the price of air tickets it is entirely possible an Asian  Vacation package may end up you best affordable option.
You probably want to skip past the Maldives. While this is a classic honeymoon destination it is unlikely you will find anything remotely affordable. 
Thailand has a number of great options.  Some of the more exotic islands like Koh Phi Phi and Koh Toa offer a little slice of paradise at affordable prices. Phuket in the south of Thailand is a little more mainstream and expensive but definitely affordable by western standards.
The Philippines  is one destination you definitely want to consider. While Boracay may have lost some of its romance appeal after the island was closed down for six months to clear up its infrastructure issues like sewage leakage into the ocean other parts of the Philippines offer ideal settings for romance. Palawan is the largest island in the country and is often comes up as the best island in the world in surveys of the well traveled.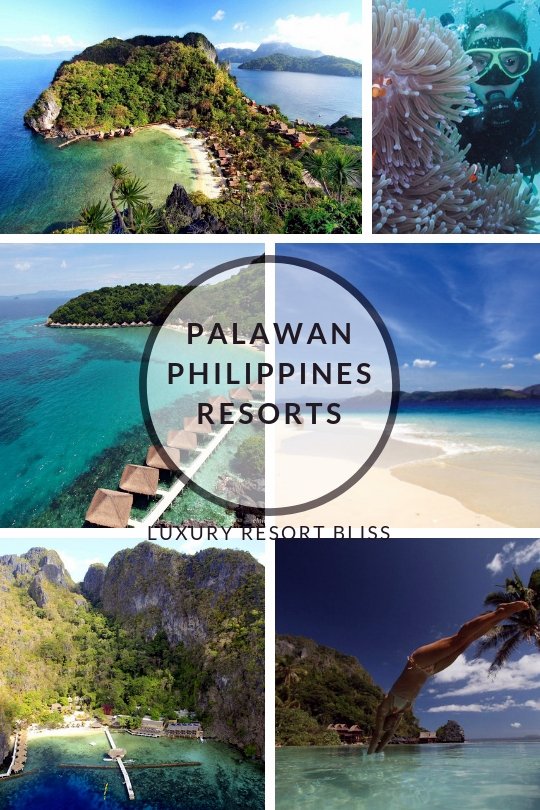 Affordable Palawan Resorts
Like many other parts of the world the more obvious romantic honeymoon destinations are not the cheapest. You may not fond you perfect Santorini ocean view but there are plenty of other affordable Greece Beach Resorts.
Perhaps surprisingly if you are not from this part of the world there are quite a few European all inclusive resorts as well.
Check out Portugal, Turkey, and The Canary Islands for some affordable honeymoon packages.

Find Travel Packages
Check out the latest travel packages here.