Thailand Family Vacations
Your Guide to Family Vacations in Thailand: Adventure, Culture
Are you looking for an adventure the whole family can enjoy? Look no further than Thailand! With its stunning beaches, ancient temples, and delicious cuisine, Thailand is the perfect destination for families looking for an unforgettable vacation. In this guide, we'll take you through everything you need to know to plan the perfect family trip to Thailand. We'll cover the best family-friendly activities, accommodations, and cuisine, as well as important information about safety, health, and weather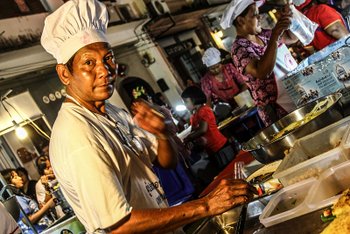 Image: street food Phuket Thailand by prempcc FLICKRCC
Thailand is a captivating destination for travelers of all ages, but it is especially perfect for family vacations. From the bustling cities of Bangkok and Chiang Mai to the lush jungles of the north and the stunning beaches of the south, there is something for everyone in this tropical paradise.
As a family, we decided to explore the northern region of Thailand, which is known for its scenic landscapes, rich cultural heritage, and endless outdoor activities. We chose to stay at the Anantara Golden Triangle Resort , which is situated on a hill overlooking the border between Thailand, Laos, and Myanmar. The resort offers breathtaking views of the Mekong River and the surrounding mountains, as well as a wide range of amenities and activities for families.
THe Resort is further reviewed on our Chiang Mai review. Our room at the Anantara was spacious, comfortable, and elegantly decorated, with a private balcony overlooking the river. We enjoyed waking up each morning to the sounds of nature and the stunning sunrise over the mountains. The resort also has several dining options, including a Thai restaurant, an Italian restaurant, and a bar that serves light snacks and drinks. The food was delicious, and the service was impeccable.
One of the highlights of our trip was visiting the local elephant sanctuary, which is just a short drive from the resort. The sanctuary provides a safe and ethical environment for elephants that have been rescued from the tourism and logging industries. We had the opportunity to learn about the elephants' behavior, feed them, and even take a bath with them in the river. It was a truly magical experience that our whole family will never forget.
Another activity that we enjoyed was visiting the nearby hill tribe villages, where we learned about the traditional way of life of the local people. We had the chance to see the beautiful handicrafts that they make, such as handwoven textiles and silver jewelry. We also got to taste some of the local cuisine, which was delicious and spicy.
For families who are looking for something different, I would recommend the Soneva Kiri Resort on the island of Koh Kood in the south of Thailand. This luxurious eco-resort offers a range of unique experiences, such as private dining in a treehouse, a treetop yoga pavilion, and a private beach cinema. The resort also has a children's club that offers a range of activities for kids, such as cooking classes, treasure hunts, and beach games.
Best Destinations in Thailand
As a travel enthusiast, I have had the pleasure of exploring many destinations around the world, but few have left an impression on me quite like Thailand. This incredible country is home to some of the most diverse and captivating destinations, from the bustling city of Bangkok to the serene beaches of Phuket and everything in between.
VIDEO: Travel with kids in Thailand

As a travel enthusiast, I have had the pleasure of exploring many destinations around the world, but few have left an impression on me quite like Thailand. This incredible country is home to some of the most diverse and captivating destinations, from the bustling city of Bangkok to the serene beaches of Phuket and everything in between.
One of my favorite destinations in Thailand is Chiang Mai. This charming city in the north is surrounded by lush green mountains, ancient temples, and vibrant night markets. I loved exploring the old city, which is surrounded by a moat and ancient walls, and is home to some of the most stunning temples in the country, such as Wat Chedi Luang and Wat Phra Singh. The city also has a thriving food scene, with street food vendors and night markets serving up delicious local cuisine, such as Khao Soi and Pad Thai.
Another destination that I fell in love with was Phuket, an island in the south of Thailand that is known for its stunning beaches and crystal-clear waters. I stayed at the gorgeous Anantara Mai Khao Phuket Villas, which offered a luxurious and private experience. I spent my days lounging on the beach, swimming in the ocean, and indulging in spa treatments. In the evenings, I explored the local markets and tried some of the delicious seafood that Phuket is famous for.
Of course, no trip to Thailand would be complete without a visit to Bangkok, the vibrant capital city. I stayed at the luxurious Mandarin Oriental Bangkok, which is located on the banks of the Chao Phraya River and offers breathtaking views of the city. From here, I explored the Grand Palace and Wat Phra Kaew, which are the city's most iconic landmarks, and wandered through the street food markets, sampling delicious treats such as Mango Sticky Rice and Pad Kra Pao.
There are plenty of reasons people may bring up to point out that it is not an ideal place to bring children, but when you get to the bottom of those complaints you wind up realizing that Thailand is is a perfectly reasonable choice. Let's have a look at some of the top reasons to create your own Thailand escape with your family.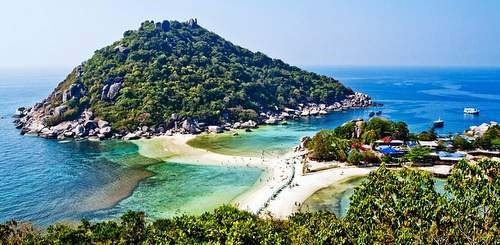 Koh Toa
Where to go? While the travel itinerary for your Thailand family vacation is largely dependent on your family interest these video will guide you through some of the top destinations and activities you can expect to experience and help you plan.

Thailand Family Vacation Costs
Planning a family vacation to Thailand can be a great adventure, but it's important to keep in mind the costs of traveling to this destination. Here is a breakdown of the average costs for a family of four visiting Thailand:
Airfare: The cost of airfare to Thailand will depend on the departure city, travel dates, and airline. According to Skyscanner, the average cost of a round-trip ticket from the United States to Bangkok ranges from $500 to $1,200 per person.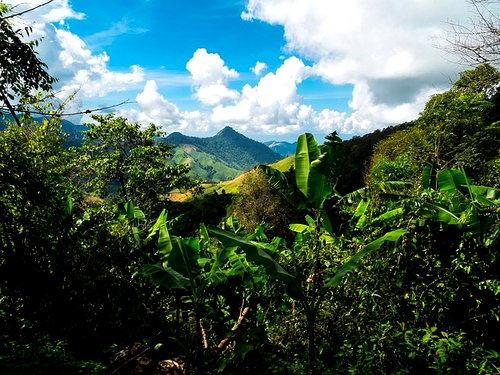 Mountains are sometimes cheaper
Accommodation: The cost of accommodation will depend on the type of accommodation you choose and the location. A budget hotel in Bangkok can cost as little as $30 per night, while a luxury resort in Phuket can cost upwards of $300 per night. For a family of four, you can expect to spend anywhere from $80 to $1,200 per night on accommodation, depending on your preferences.
Transportation: The cost of transportation in Thailand is relatively inexpensive. A taxi ride in Bangkok can cost as little as $3, and a ride on the local transportation system, such as the Skytrain or subway, can cost as little as $0.50 per ride. For a family of four, you can expect to spend around $20 per day on transportation.
Activities: The cost of activities will depend on what you choose to do. For example, a visit to the Grand Palace in Bangkok costs around $15 per person, while a full-day elephant sanctuary experience in Chiang Mai can cost around $100 per person. For a family of four, you can expect to spend around $300 to $500 on activities for a week-long trip.
Food and Drinks: The cost of food and drinks in Thailand is relatively low, with street food vendors selling delicious meals for as little as $1 per dish. A meal at a restaurant can cost anywhere from $5 to $30 per person. For a family of four, you can expect to spend around $60 to $100 per day on food and drinks.
One of the first considerations of any family vacation is the cost. Obviously, this factor is going to be a key influence in your decision making as to where you make that next strategic investment in your family bonding vacation. Different families are going to have different budgets but there are advantages for a Thailand family vacation whichever vacation disposable income investment segment you fall into. Unless you fall into the can't afford to go at all percentile, a Thai family vacation definitely falls within the realm of the most affordable family vacation countries which are generally safe and comfortable to travel in. There are definitely more expensive and less safe places to travel. 
Cost of travel in Thailand in 2020.
Compared to a European vacation you will arrive home having spent a lot less on your time on the ground. Sure it may cost a little more for your initial flight but you will constantly make up the difference in your day to day interactions, your meals, your accommodation and the activities you plan to spend your money on. You may even find yourself trying to spend money because of the exceptional value of some of the products and services. This is a pretty good situation to find yourself in and it can significantly reduce the stress of a family vacation to not have to have to think about the budget continuously.

Remember to take have your own currency and as many ways to access your own funds as possible. Travel cards, travelers checks (not completely redundant yet), cards that access your funds at home, and cards that you can use in the local machines, as well as an emergency supply of local and your home currency. Multiple sources of funds in separate different places, banks and names is the idea. And even a source where you stash your photocopy of your passport and those other important travel documents is ideal.
If you are shopping somewhere where you are paying in you home currency however you are probably paying too much. In most cases it is better to pay on Thai Baht which you can bring from home, or more favorably exchange at your arriving airport or in town. Check your tickets have paid the required departure tax also or authorities may request this on departure from the country.
Thailand Food for Kids
If you're traveling to Thailand with kids, you'll be pleased to know that Thai cuisine offers a diverse range of dishes that are both healthy and delicious. Here are some of the best Thai foods that your kids are sure to love:
Pad Thai: This stir-fry dish made with rice noodles, vegetables, and a sweet and savory sauce is a great option for picky eaters.
Mango Sticky Rice: This sweet and creamy dessert made with sticky rice, fresh mango, and sweet coconut milk is a refreshing treat on a hot day.
Satay: Grilled skewers of meat, usually chicken or pork, served with a peanut dipping sauce are a great option for a quick and easy snack or meal.
Tom Yum Soup: This spicy and sour soup made with shrimp or chicken, mushrooms, lemongrass, and chili is perfect for warming up on a cool day.
Fried Rice: Thai fried rice is made with jasmine rice, eggs, and vegetables, and is a simple yet delicious meal that kids will love.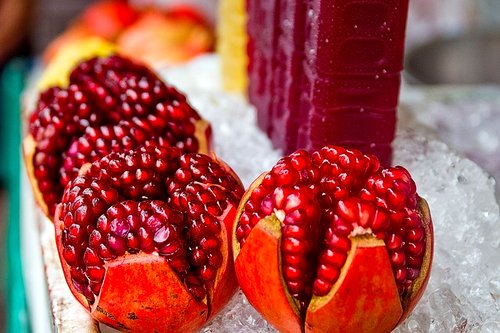 American Kids Try Snacks From Thailand!

Culture in the Land of Smiles
In the local language Thailand is translatable to "The Land of the Free".  If you're from a Western country then, Thailand may have more in common with your own country than you might think. There are also some very important differences that you should know about before you go.  As a country that has not been colonized Thailand has developed it's own unique culture distinct from many of its neighboring countries. Of course Thailand is diverse and has distinct regions and ethnic groups, but on the whole you can definitely say it truly lives up to its reputation as a hospitable destination. Make an effort to learn a little about the history and culture before you go, and if you have never been to an Eastern country before perhaps you can consider this and discuss differences you notice with your family. You don't want to become obsessed with difference and it's nice to also become somewhat submerged and enjoy the experiences and culture you encounter, but it is also good to know a little about the culture and history to really appreciate the intricacies and not get to get frustrated, or suffer culture shock, as a result of the differences with your own culture.
This video by 11 year old anna was as good as any Thailand Culture overview I was able to find: Educational Thailand Travel Guide for Students
While it is generally considered that Thailand is run by the head of state the King and the royal family since becoming a constitutional monarchy in 1932, the battle for the democratically elected government positions has become a bit of a flash point for demonstrations and battles from time to time.  While a friend of ours who has lived in Thailand for many years says this will never affect tourists and their travels, it is worth checking travel alerts and keeping an eye on the news before you set your travel plans.
This video looks at cultural differences in Thailand
Also, if you have never traveled through and around a vastly predominantly Buddhist country this can become quite an eye opener in itself to observe monks and their routines. Sometimes it is surprising the first time you see a monk in an orange robe on their cell phone. If you also look a little deeper you will notice some "Spirit House" religions in some of the more obscure and unusual festivals, and practices that you should also remain respectful of.

Learning the Language
This is up to you how much language you choose to learn for your journey.  You can get by with very little but is always worth your while learning a few key phases that at least show you are trying to respect the local culture and not these simply to make it as much like your own country as you can.  Often when I am in a country where I am language deficient I ask for a card or request someone write down where I am staying. This way you can simply show a local when communication becomes difficult. you can extend the idea out to other essential communications that are written down in your language guide book.
Here are a few key phrases you can print out for your journey from an informative web site to help you in restaurants with your family   
You may find online translations useful to although the results aren't  always  as neatly communicable as you may like. Mark it down as another of the unusual cultural interactions that help you appreciate the differing cultures.
Water
Water is filtered and chlorinated but like most Asian countries a little unsafe to drink. Nothing as bad as to compare it to India or places with dangerously not drinkable  tap water, only far better to avoid it.
Scam Alert
Take care not to get yourself into situations you never set out to or get caught up in any scams. This could meaning something relatively harmless like paying  to much for a tour to of something scarier that happens as a result of following a scamster into an unfamiliar or unwanted situation. Use registered tour operators and don't commit buy anything substantial you set out to buy that morning. A search of you tube "Thailand Scams" should keep you up to date with the latest scams that are in operation.
Best to play it safe in the first place rather than rely on the tourist police phone number - 191
Q and A With Sarah
Well, I have to say, Thailand is a pretty darn safe place to travel with your family. The people are some of the friendliest you'll ever meet, and it's a great place to teach your kids about different cultures and ways of life. Just like anywhere else, it's always important to take some basic safety precautions, like avoiding isolated areas and keeping an eye on your belongings. But honestly, the biggest danger you might face in Thailand is falling in love with the place and never wanting to leave!
I mean, I've traveled with my family to a lot of different places, and I have to say, Thailand is one of the easiest and most enjoyable places we've ever been. The kids loved trying all the new foods, like mango sticky rice and pad thai, and we had a blast visiting temples and markets and elephant sanctuaries. Plus, it's pretty hard to beat the warm weather and beautiful scenery!
All in all, if you're looking for a family-friendly destination that's full of adventure, culture, and fun, then Thailand is definitely the place to be. Just be prepared to have a serious case of wanderlust when it's time to go back home!
Q: What are some kid-friendly activities in Thailand?

A: Thailand offers a range of kid-friendly activities, such as visiting elephant sanctuaries, exploring temples, taking cooking classes, and enjoying the beautiful beaches.

Q: What is the best time of year to visit Thailand with kids?

A: The best time of year to visit Thailand with kids is during the dry season, which runs from November to February.

Q: Are there any health concerns for families traveling to Thailand?

A: Yes, there are some health concerns to keep in mind when traveling to Thailand, such as the risk of mosquito-borne diseases like dengue fever and malaria.

Q: What are some family-friendly accommodations in Thailand?

A: Thailand offers a range of family-friendly accommodations, from luxury resorts to budget hotels. Many hotels also offer kids' clubs and activities, such as swimming pools and cooking classes.



Internet
While it is always advisable not to enter your bank or sensitive websites on public computers, internet cafes are cheap and widely available to the point where you may want to consider leaving your laptop at home or consider investing is a cheap portable device for the trip.
Postage is good value to the point that you may as well send anything you need to send via the traceable EMS service.
Health
While it should go without saying that you will need to seek out adequate health insurance for your family.
There are also a few Thailand specific vaccinations you may like to consider.  This video should provide you with enough information to get you thinking about what is required.

💼 We cherish our independence! ✈️ Our travel recommendations are carefully researched, bias-free, and powered by human expertise by April and Ricky of LRB (we have personally researched and travelled to many of these destinations and researched others thoroughly through first-hand accounts). 🌍✨
We try to keep everything up to date, but please always do your own research and contact us if you know any issues for us to help others as best we can as a small but professionally focused team! 🧐📚⚠️