Best All Inclusive Resorts USA (2023)
Welcome to our review of the Best All Inclusive Resorts in the USA.
As an insatiable traveler, I've always been on the hunt for unique experiences and unforgettable memories. When I was given the chance to explore some of the best all-inclusive resorts in the United States, I knew I was in for the adventure of a lifetime. 
See also the best:
All-inclusive beach resorts USA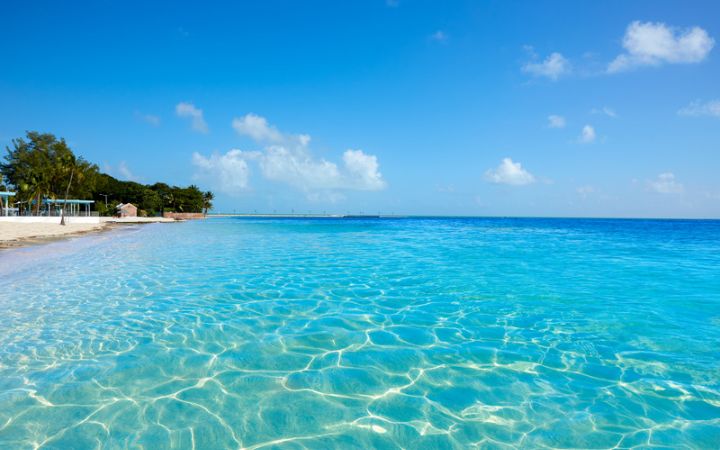 If you are looking for all-inclusive beach resorts in the USA then chances are you are referring to the Florida all Inclusive resorts, Hawaii All Inclusive Resorts, or resorts in US territories like the Virgin Islands. Puerto Rico also has some great all-inclusive resorts for adults, couples and families. 
Clearwater all inclusive
Florida's coastline is dotted with all-inclusive resorts, but the Club Med Sandpiper Bay truly stood out. As a sports enthusiast, I was thrilled to discover their world-class facilities, including tennis courts, golf courses, and even a flying trapeze! After a day of adrenaline-pumping activities, the Zen pool was the perfect place to unwind and rejuvenate.
For a more laid-back vibe, the Sirata Beach Resort in St. Petersburg offered beachfront access, oceanfront dining, and a plethora of water sports. Florida's all-inclusive resorts cater to every taste, making the Sunshine State an ideal destination for all types of travelers.
There are not too many fully dedicated all-inclusive resorts in Florida. There is the Club Med Sandpiper and a handful of others, but nothing like the amount you will find in the Caribbean or Mexico. 
---
Post Ranch Inn Adults Only All Inclusive
California All Inclusive Resorts are a perfect place to relax, rejuvenate and recharge. They offer a variety of activities for guests to enjoy and get the most out of their vacation.

These resorts are not just for people who want to spend their vacation in the sun. They also provide an ideal retreat for people who need a break from their hectic schedules or busy lives.
All-inclusive spas in California offer a luxurious escape from the outside world. The natural aura of the state is only enhanced by these resorts. Escape from the busy life and have a rejuvenating weekend with your friends or family at one of these top-rated hotels.
Palm Springs – The Desert's Chic Retreat
Palm Springs, California, is an oasis of style, art, and relaxation. I checked into the Miramonte Resort & Spa, a Mediterranean-inspired haven that boasted an award-winning spa and farm-to-table dining. The beautiful pools and lush gardens were perfect for lounging and soaking up the desert sun.
For a more budget-friendly option, the all-inclusive Omni Rancho Las Palmas Resort & Spa offers a fantastic Splashtopia water park that's perfect for families. A trip to Palm Springs isn't complete without exploring the trendy boutiques, art galleries, and sampling the city's thriving culinary scene.
There are nine all-inclusive properties listed in the Lone Star state. From Gulf Coast beach resorts to Dude Ranches and getaways in the Hill Country. 
Texas has a wide variety of all-inclusive resorts, varying from the beach resorts in Gulf Coast to getaways in the Hill Country. With such diversity, you're sure to find the perfect all-inclusive resort for your next vacation.
The state of Texas is known for its scenic landscapes and diverse culture. The state is home to many popular places, including the Alamo, the Houston Galleria, and the Texas Hill Country. There are also many attractions in the area like Six Flags Hurricane Harbor, Schlitterbahn Water Park, and Schlitterbahn Beach Resort.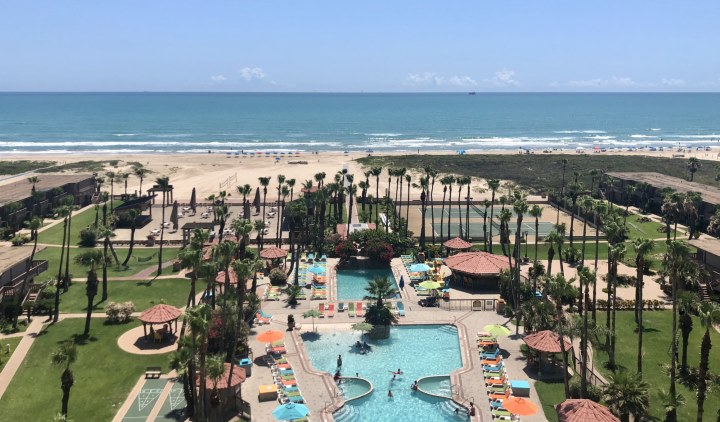 Isla Grand Beach Resort - Texas All Inclusive Resorts
All inclusive spa resorts in the US

If you are looking for a relaxing, luxurious getaway this summer, then a vacation at an All Inclusive Spa Resort might be what you need. These popular resorts offer all-inclusive packages with amenities such as massages, water sports and gourmet meals.
Travaasa Austin Spa Resort

One of the most interesting all-inclusive spa resorts on this list, the Travaasa Austin encourages an active vacation.
The list of included things to do on this well regarded property in the wooded hills of the Balcones Canyonlands Preserve  is made up of guided adventures, culinary & cooking classes, cultural encounters, healing spa treatments, and fitness and wellness workshops.
Luxury is evident in the views from large private balconies, pools, spa, and all the activities around.
More information on the Travaasa Austin
Video: Also check out the MIRAVAL UNLIMITED PACKAGE at the Miraval Austin Resort & Spa
Enjoy  nightly resort credit, all meals, unlimited fitness, yoga, meditation, and more.
See many more all-inclusive spa resorts  on our California Spa Resorts review
See more California All Inclusive Resorts
All-inclusive family resorts USA

The all-inclusive family resorts are perfect for families with children. They offer a wide range of activities and services that will keep your kids busy and happy.
An all-inclusive family resort is a great option for families traveling with children, including teens. They offer activities such as golf, tennis, water parks, playgrounds, and more. The kids will have plenty to do at these resorts without the need for parents to spend hours trying to entertain them on their own.
All-inclusive family resorts are an affordable option for families who want a relaxing vacation without breaking the bank.
Woodloch Pines Resort (Hawley, Pennsylvania)

Woodloch Pines, a beautiful resort in the Poconos region, is hidden within a mountain lake; as such, many lakeside adventures are offered throughout the year.

90 miles outside of New York State, this Pennsylvania-based resort is less than two hours away from New York City—which makes it perfect for a weekend getaway or week-long trip.
Woodloch Pine Resort Pennsylvania - All Inclusive Family Vacations USA
The all-inclusive packages include three meals a day, spacious rooms that will accommodate your whole family, and more than two dozen activities that you guys can all participate in.
From escape rooms to shooting in a dedicated barn, zip-lining to paintball, skiing to snow-shoeing, and everything in between, you'll find it all here: both indoor and outdoor activities for different seasons.
Activities that are great for kids include the petting zoo, scavenger hunt, hayrides, and baking competitions.
Vacation rentals are offered both on- and off-site—that is, located either at the main resort property, which face the lake, or at the golf course two miles away. A spa is included as well, so that you can pamper yourself to your heart's content, with massages, water therapy, and salon services.
New York All Inclusive Resorts
Rocking Horse Ranch United States All Inclusive Resort 

Located in Hidden Valley in the Hudsen Valley, New York, and with inclusions like a huge waterpark, horse riding and more this is a top choice for an all inclusive vacation resort in the United States.  
Even in the winter months there's a winter wonderland Fun Park, featuring skiing, ice skating, snow tubing, and sleigh rides will operate.

Meals are big and bold Texas style. For breakfast and lunch enjoy huge big buffet meals while for dinner there is a rotating al-la-carte menu. 

More information and special offers on Rocking Horse Ranch Resort
---
Montana All Inclusive Resorts

Lone Mountain Ranch (Big Sky, Montana)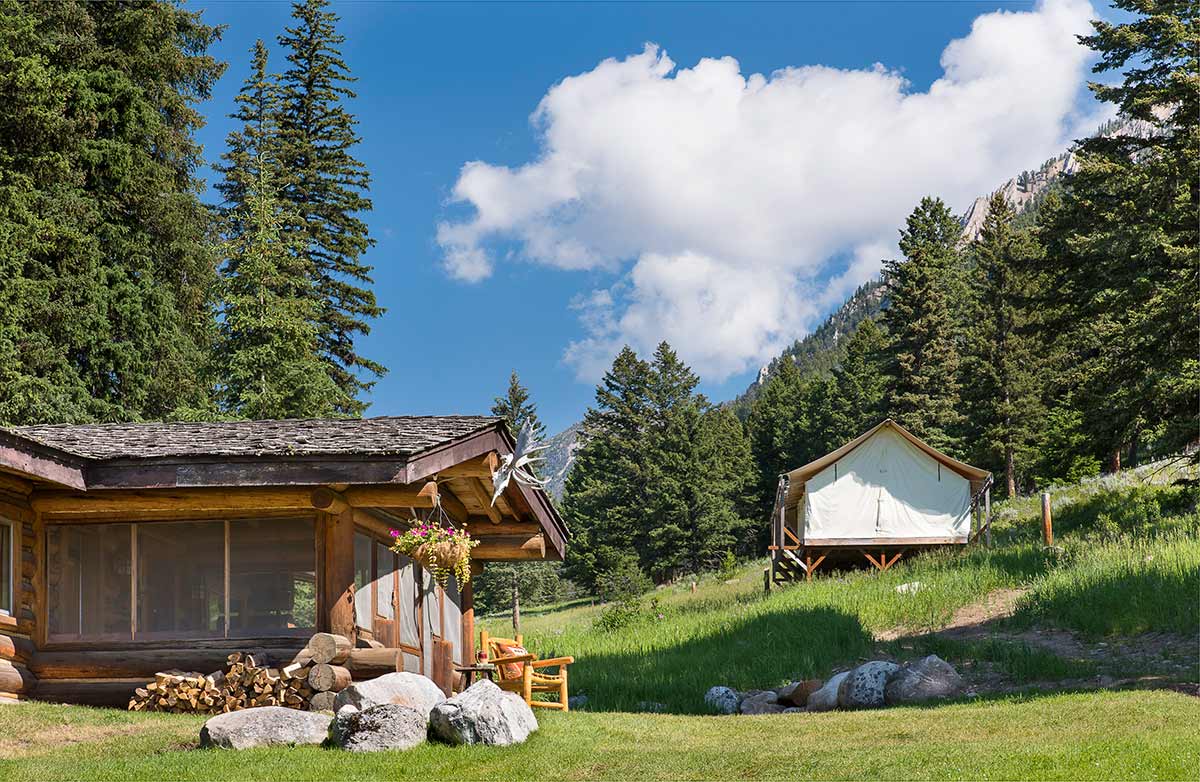 Lone Mountain
Lone Mountain is the quintessential example of the perfect US-based ranch vacation.
Spread out over 148 acres in Big Sky, Montana, the homestead features not only 30 rooms with full amenities, situated in 24 separate cabins, but also a pavilion, meeting spaces, and even a traditional Western saloon. The delicious local cuisine will please tricky palates as it satiates hungry appetites.
The Ranch has been in service for a whopping 100+ years, and continues to delight guests as much as it did when it was founded in 1915. It's surrounded by all kinds of amazing natural elements, such as grasslands and rivers—and, of course, the Montana part of the Rocky Mountains. 
Included activities consist of horseback riding, all-access tours of Yellowstone with specialists, skiing along downhill and along Nordic trails, whitewater rafting, mountain biking, massages, yoga, painting and photography, snow-showing, dog sledding, and special activities for kids.
As you might expect from a ranch, equestrian activities are the order of the day: the on-site equestrian facilities allow guests to ride and interact with horses owned by the ranch, whether or not they have prior experiences with horses.
Click here for more information and special offers. 
See more Montana Ski Resorts (sister site).
Best all-inclusive beach resorts in the USA

There are many beach resorts that offer a variety of activities and amenities. Some of the best all-inclusive resorts in the United States are in Florida, and Hawaii but there are others.
Turtle Bay Resort (Kahuku, Oahu, Hawaii)
If your family is leaning toward a Pacific or Hawaiian vacation, then Turtle Bay might be perfect for you. Situated on the North Shore of the island of Oahu, this resort is ideal for adventurers of all ages, with many activities for you and your family to partake in.
Activities purchased as part of your reservation or package include (but are not limited to) swimming with dolphins, kayaking and canoeing, catamaran rides, scuba diving, surfing, stand-up paddling, Segway tours, and horseback riding along the beach.
There are also trails for your family to discover—whether by walking, biking, or running—helicopter tours, access to the golf course and tennis courts, and whale-watching excursions.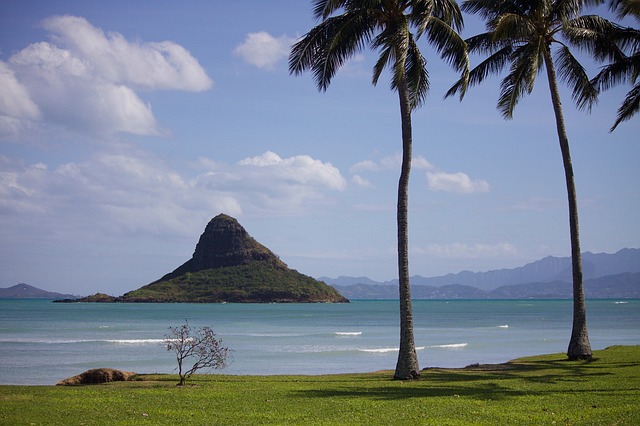 Hawaii - All Inclusive Family Vacations USA
If you'd like to have your own self-guided "tour" with your family, you can also borrow snorkelling equipment, Slingshot motorcycles, or mountain bikes from the hotel. The resort can even lend you complementary GoPro cameras during your stay! That way, you can take all kinds of 360-degree video for your family, friends, fans and followers back home.
Click here for more information and special offers. 
Love the idea of Hawaii? See more Hawaii Family Vacation Packages here.
 Colorado All Inclusive Resorts
Colorado All Inclusive - Dunton Hot Springs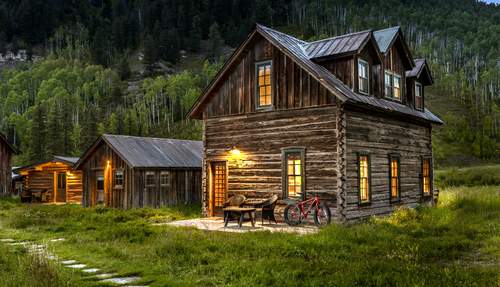 All Inclusive Resorts USA
Packages here can include breakfast, lunch and dinner for up to four each day, including alcoholic and nonalcoholic beverages. There are  seasonal activities like guided hikes or a snowshoe excursion.
There's unlimited use of hot springs, yoga studio, and screening room.
Note: this resort made the Traveler's Choice best all-inclusive resorts in the world list recently.
More information and offers on Dunton Hot Springs 
---
Colorado All Inclusive: Drowsy Water Ranch
Open for the last 70 years this 600 acre dude ranch / resort has been delivering quality all-inclusive experiences for a long time. On a private mountain valley, this is a great opportunity for your family to create its own western.
More information on Drowsy Water
---
---
Arizona's breathtaking desert landscapes and luxurious resorts make it an all-inclusive haven. The Miraval Arizona Resort & Spa in Tucson was a dream come true. From their holistic spa treatments to the awe-inspiring Sonoran Desert views, my time at Miraval was nothing short of magical.
An honorable mention goes to the Fairmont Scottsdale Princess, where I was captivated by the lagoon-style pools, championship golf courses, and exceptional dining. Arizona's all-inclusive resorts are the epitome of indulgence and relaxation
If you are looking for an all inclusive resort in Arizona you might find what you are looking for in the form of a dude ranch.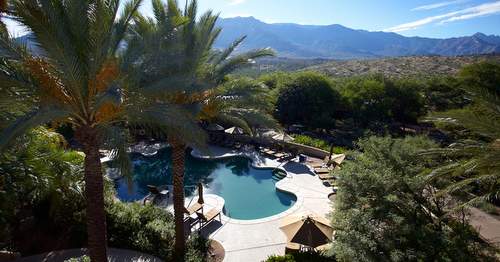 Arizona All Inclusive Resort USA
Miraval Resort and Spa in Tuscan is a wellness and sustainable living retreat which has been well represented in many glossy magazines like Travel And Leisure. A must to check out.
All-inclusive family vacations in the US
For those looking for All-inclusive family vacations in the US please check out our Cheap Family Vacation Packages review. 
White Stallion Ranch (Tucson, Arizona)
Another one of the best all-inclusive family vacations in the USA is the White Stallion Ranch, which can be found on West Twin Peaks Road in Tucson, Arizona.
Although this ranch has the same facilities that you might expect from a typical "dude ranch," adding to its high-quality level is the well-trained, professional staff, whose members can help you with any problem that might arise.
It has been a business for more than 75 years, and has entertained guests all throughout that time. Part of guest entertainment includes supplying them with great activities, and the White Stallion Ranch is no exception: it provides guests with traditional, authentic experiences like rock climbing, horseback riding, hiking, and a weekly rodeo.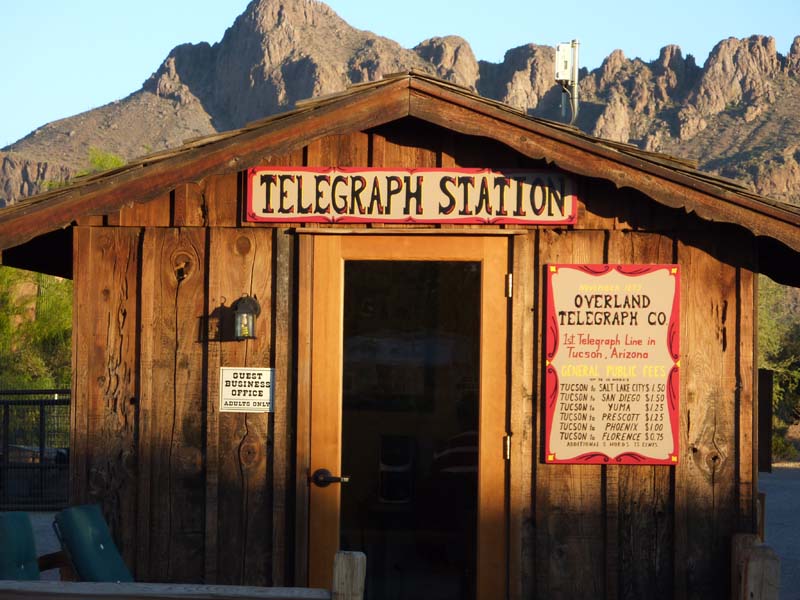 Quaint Arizona - All Inclusive Family Vacations USA
As guests, you can also rent fat-tire bikes for your own excursions, sharpen your shooting skills, and even attend nightly shows of musicians, animal handlers, and lasso-throwing experts.
But perhaps the most fun of all is the horseback riding, which is offered every day except Sunday, to give the horses a break. Rides are offered in both the fast and slow varieties, and can take place over half a day or a full day.
The Ranch's dedicated personnel will even teach your family how to sort cattle on horseback—just like cowboys used to do in the days of old.
The ranch itself includes a heated pool and fitness center (complete with a gym and a workout room), a lounge/bar, a game room (with shuffleboard, air hockey, etc.), and free shuttle and taxi services.
There is also a multi-sport court—for playing basketball, volleyball, and badminton—a dedicated tennis court, a spa, a hot tub, and an in-house movie theater. There's even a petting zoo, so your kids can have fun with all the cute animals. 
Click here for more information and special offers. 
---
The Lodge and Spa at Brush Creek Ranch (Saratoga, Wyoming)
Inspired by the Western-style ranch accommodations we associate with the luxury of the American grasslands and shrublands, Brush Creek features dozens of family-friendly activities for groups of all kind.
Spread out over 30,000 acres, the ranch can easily accommodate up to 33 different groups and individuals. Included in the ranch are 11 log-cabin residences, 9 cabin suites, and 13 large rooms, in the attached Trailhead Lodge.
It's surrounded by different kinds of natural features, which will appeal to kids' desire to explore and create: from mountains and creeks to rivers and prairielands, this dude ranch has it all, even including authentic decorations and design.
Among the activities included in the price of reservation are ATVs you can rent, yoga, glamping ("glamorous camping"), rock climbing, guided tours, shooting sports, beer and spirit tours, and archery. Winter activities include snow-shoeing, snowmobiling, and cross-country skiing. 
Click here for more information and special offers. 
Michigan All Inclusive Resorts
The historic Grand Hotel on Mackinac Island Michigan offers a  four pearl dining experience and an all-inclusive rate which includes a formal five-course dinner, as well as a lavish breakfast and lunch. There is more than enough to do around the hotel as well. 
Find out more on the Grand Hotel Michigan.
---
On the island of Maui in a quiet peaceful location by waterfalls on Huna Bay you will find one of the United States best all inclusive resort. The Travaasa Hana offers chef prepared breakfast, lunch and dinners using a high percentage of local produce. The package also includes credits towards spa treatments and classes. 
---
Sandals resort in the US
While there are not any official Sandals resorts in the USA we are reviewing those that most closely fit the bill of what you could expect to find at a Sandals resort. See our Sandals resorts in Florida for example. 
All-inclusive adults only resorts in USA
The Adult only all-inclusive resorts in the USA rarely make it onto the list of the best adult only all-inclusive resorts.  Mostly this reflects the reality that most adult only resorts are situated in places like the Dominican Republic or Mexico.  Then when one does make it onto this list you know it is something unique and special. 
Nestled in the northeastern region of Pennsylvania, the Poconos are a true mountain oasis. I checked into the luxurious Woodloch Resort, where the stunning vistas and countless activities swept me off my feet. From kayaking on pristine lakes to hiking in the lush forests, my days were filled with outdoor excitement.
For a more intimate experience, the Cove Haven Resort is an adults-only paradise, complete with heart-shaped tubs and cozy fireplaces. Couples can indulge in romantic dinners, nightly entertainment, and even try their hand at champagne tower whirlpools. The Poconos are the perfect blend of adventure and romance!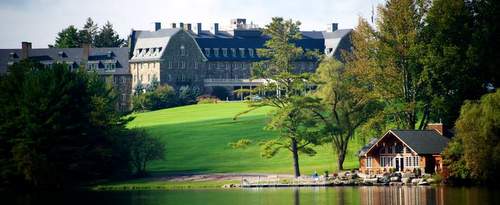 Skytop Lodge, All Inclusive Resort USA
The Poconos is another location you can find classic all-inclusive resorts..The Poconos is also home to some of the best adult only all-inclusive resorts in the United States for couples. 
One of the best is Skytop Lodge. 
All-inclusive resorts in the United States for couples

Cove Haven All Inclusive Couples Resort
This is a couples-only all-inclusive resort only in the sense that there is a lot included. This 3-star resort is on the north shore of a lake and 30 minutes from the airport offers some good all-inclusive packages.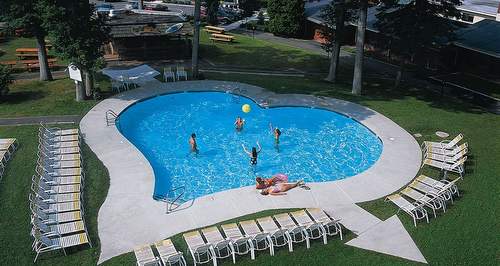 All Inclusive Resorts USA: Poconos
There's a health club and spa, indoor tennis, ice-skating, racquetball, mini-golf, indoor pool, a marina with water equipment and nightly entertainment.

This resort is all suites. Some have champagne glass tubs, heart shaped tubs or private pools. They are designed for fantasy and intimacy.

There are mixed reviews on this resort. In general, if you embrace what it is, you'll have a good time.

More Poconos All Inclusive Resorts

---
Vermont All-inclusive resorts 

Vermont, United States All Inclusive Family Resort: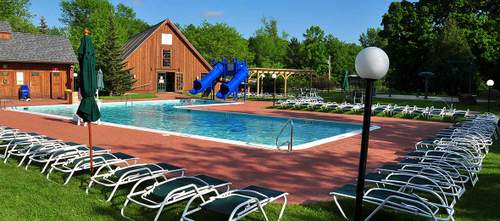 The Tyler Place Family Resort, All Inclusive Resort USA
Located cozily among Vermont's breathtaking lakes, this resort is composed of various comfy accommodations for families with children. You can rent a homey little cottage, or a roomy family suite.
All kinds of land and water sports—such as rock climbing, windsurfing, canoeing, sailing, paddleboarding, wakeboarding, and water-skiing—are included with the price of different family packages. You can rent out bikes for the duration of your stay with the resort as well.
Your stay also includes access to the fitness center, pool, tennis courts, and waterslides, as well as indoor recreation spaces for both children and teens.
This resort in Vermont is promoted as The Tyler Place Family Resort is among the best all inclusive family resorts in the U.S.
Locally famous for their, children's programs and diversity of activities on their 165 acres.
One great—and unique—thing about this resort is that child guests are treated as campers away at a sleep-away camp.
To that end, the various amenities offered—such as banana boating, trampoline activities, mini-golf, kayaking, paddleboarding, hiking, and DJ events, complete with counselors and instructors—will give kids both exciting activities to do and the potential to make life-long friends.
---
All Inclusive Resorts in Tennessee
If you are looking for an all inclusive resort in Tennessee or any other state try the TripAdvisor filter to find properties. 
If you visit TripAdvisor you can search by All Inclusive.

You will find the all inclusive filter right
of screen on your hotel search page.

---
There aren't too many all-inclusive resorts in the United States, but you can use this search box on the right of the screen to see if there's one in the area you'd like to visit. Simply use the all-inclusive search button left of the screen after landing on your desired location.
---
All Inclusive Resorts in Chicago
If you find yourself looking for an all inclusive resort in Chicago you may like to check out these great Michigan Resorts. Chicago is not exactly know for its all inclusive options but there are some great ski, spa, golf and beach options here. 
Most all-inclusive resorts are found in the Caribbean. If you'd like to take a look at those, check out the Caribbean all-inclusive resorts.
The Dominican Republic is the main location of good value (less expensive) all-inclusive resorts. It's also a short flight from the USA.
Finding the perfect vacation: an achievable quest
When all's said and done, if you're looking for all-inclusive family vacations USA, then you know by now that many amazing options are out there, simply waiting for you to click a few buttons and make a reservation.
If, however, the resorts we've discussed aren't exactly what you're looking for, you're still on the lookout for other hotels or resorts for your next dream vacation, take a look at the suggested pages below.
After all, doing your homework—that is, researching everything you want to do for your trip—is what turns a great trip into an amazing one. Happy travels! 
Utah All Inclusive Resorts
 If you are heading to Utah and looking for an all inclusive resort then there is a good cahnce you are looking to check out some of the natural lik Bryce Canyon, Arches, Canyonlands or Zion but maybie you are also after a ski resort.  
Red Mountain Utah all-inclusive resort is close to Zion and includes accommodation and , three meals a day when you choose this package. You will also find abundant  facilities, a pool, and guided trips to Zion with lunch.
Conclusion: The United States All-Inclusive Resort Scorecard
After evaluating my experiences at various all-inclusive resorts in the United States, I've compiled a realistic scorecard to give you a better understanding of how these destinations compare. Keep in mind that this is based on my personal experiences, and every traveler's preferences may differ.
Accommodations: 8/10 The resorts I visited offered comfortable accommodations, ranging from cozy mountain cabins in the Poconos to luxurious oceanfront rooms in Florida. However, the styles and amenities varied, and not all resorts met the highest standards in terms of luxury or design.
Dining: 7.5/10 While the dining options at these all-inclusive resorts were generally diverse and enjoyable, the quality and variety of cuisine varied. Some resorts, like the Miramonte Resort & Spa, impressed with farm-to-table offerings, while others had more standard buffet-style fare.
Activities: 8.5/10 The United States all-inclusive resorts shone when it came to activities. From outdoor adventures in the Poconos to sports facilities at Club Med Sandpiper Bay, there was no shortage of things to do. However, some resorts had limited options or required additional fees for certain activities.
Entertainment: 7/10 Entertainment options were hit-or-miss, depending on the resort. Some places, like Cove Haven Resort, offered nightly shows and themed events, while others had more low-key offerings or limited schedules.
Value for Money: 7.5/10 The value for money at these all-inclusive resorts varied. Some, like the Omni Rancho Las Palmas Resort & Spa, were budget-friendly and offered great amenities, while others were more expensive and didn't quite deliver the luxury experience one might expect for the price.
Family-Friendliness: 8/10 The United States offers a range of all-inclusive resorts that cater to families, with many featuring kid-friendly pools, water parks, and organized activities. However, not all resorts were equally family-friendly, with some more focused on adult experiences.
Romance: 7.5/10 While some resorts, like Cove Haven in the Poconos, were specifically designed for couples and provided romantic atmospheres, others were more family-oriented and lacked the same level of intimacy.
Location: 8/10 The locations of these all-inclusive resorts were generally stunning, with beautiful natural surroundings or easy access to attractions. However, some resorts were more remote, making it difficult for guests to explore the surrounding areas without a car.
Overall, the United States all-inclusive resort scene offers a diverse range of experiences and caters to various preferences. While it may not always reach the highest standards of luxury or variety found in other countries, the unique locations and activities make these resorts worth considering for your next vacation.
Best all-inclusive resorts in the USA
Fortunately, the USA is home to thousands of hotels, ranches and resorts that offer themselves as not only accommodating to families, but open and inviting to them.
These kinds of vacation destinations include all kinds of amenities for kids, from outdoor pools, on-site activities involving nature, and, sometimes, even meals that are included in the price of the resort.
So if you're looking for all inclusive family vacations in the USA, then this big, beautiful country has plenty to offer.
You might not have realized this at first, which is normal—the USA has very few "traditional" all-inclusive resorts, of the kind you might find in Cuba—but, in reality, there are tons and tons of all-inclusive ranches, lodges, and plantations that either offer family-friendly activities on-site, or are surrounded by many kid-friendly activities.
On this page, we're going to have a look at 6 of these resorts - absolutely some of our favorites, located all over the diverse landscape of the USA's many biomes.

All-inclusive resorts in Beyond the USA
Looking for a great holiday idea? All inclusive family vacations in the USA is definitely an idea that has merit!  Why?
Travelling with your kids is one of the most amazing experiences life has to offer—yet there's no question that it's one of the more stressful experiences.
Between the difficulties of arranging for bigger hotel rooms, finding restaurants that will please the whole family, and even just the hassle of getting small kids from one place to another, travelling as a family is more complicated than simply travelling with teenagers or other adults.
An all inclusive vacation can really simplify planning, traveling, and reduce all those daily tasks that tend to add up. 
But what if you can't find what you are looking for in the United States. Here are a few more ideas a little more further afield: 
Authors Unleashed: Unveiling the Ultimate Travel Experience through Expert Reviews, Ratings, and Research
💼 We cherish our independence! ✈️ Our travel recommendations are carefully researched, bias-free, and powered by human expertise. We use AI sparingly for editing purposes, ensuring an authentic and reliable experience. Join us on our unbiased journey! 🌍✨
Always do your own research! 🧐📚⚠️