United States Holidays
United States Vacation Spots
On this page we reveal the best US vacation spots for families with children in the United States. Unless you are down in the deep south than summer is the time to go across much of the Eastern United States. Although a fall vacation drive across the New England has it's attractions too.  Mountain vacations also lend themselves to the summer as well unless you are off on a family ski vacation. There are also plenty of winter and and spring family vacation ideas we cover here too.

Some of the greatest United States holidays involve quality resorts. Below we list some great vacation ideas state by state at all the top resorts around the country.

From the volcanoes of Hawaii to the beaches of Florida we have tracked down all the best resorts in the United States in the destinations that the locals love and adore. This has not been any easy quest as there is such a huge range and variety. 
If you are traveling with a family it may also pay to check out the top family vacation spots in the USA.
Popular United States Resort Destinations
From Florida to California from east to to west, these are the ideas that appeal to families. There are ideas from the Mountains to the deep blue sea of Hawaii. Weather you are looking to take a cruise from one of may US ports or book an all American vacation package these pages will help guide and inspire you on your quest of providing a quality, value for money time away together filled with rewarding and interesting activities.

---
Hawaii United States Holiday Resorts
If you look at any list of the best resorts in the United States in a glossy magazine you will find Hawaii resorts are the most prevalent. When resorts are set up in Hawaii they know the guests that stay there are going to put a lot of research into where they are going to stay. The quality of service and facilitates adjust accordingly.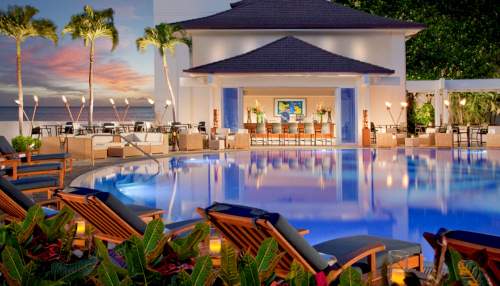 Ihilani Oahu Family Vacation Resort & Spa at Ko Olina
The Hawaiian Islands
VIDEO: Honolulu Vacation Travel Guide
In Hawaii, the dramatic island of Kauai hosts some terrific Kauai Luxury Resorts and there is also usually a golf course nearby.

Maui is one of our more popular destinations in Hawaii. We have a review of the best Maui Luxury Resorts, Maui beachfront vacation rentals and the Travel Guide to Maui Hawaii for you to check out.

VIDEO: Maui Vacation Travel Guide

Oahu is known as the gathering place to the local and also home to some of the best Hawaii resorts. See the best Oahu Luxury Resorts and Oahu family vacation options.

The closest thing you'll get to an all inclusive resort in Hawaii is the great Disney Aulani Resort.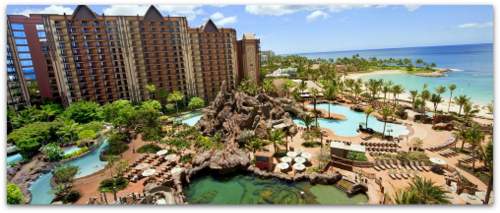 Disney Aulani
---
Florida, United States Holidays
Deep in the South is Dry Tortugas National Park which is an island fort which a lot of Americans may have heard of. But hearing about a place to knowing there are campsites there and available for your family to stay there and have the place almost to yourself after the day trippers go home everyday is a different thing.  Check out this stunning snorkeling and beach going location which will give your kids a sense of wanderlust on our Florida vacation ideas reviews.

VIDEO: Miami destination guide
Florida is the main attraction when temperatures start to drop in the somewhat cold North American winter. Florida is more than the Disney parks and visits to the Kennedy Space Centre, The Everglades and Enjoying some of the best Family Resorts in the country are only a few of the enormous number of vacation activities you can try down here. 

In Florida, the beach plays an integral part of life and tourism. Orlando and the family orientated theme parks are also great for their purpose. If you really would like to experience the charm of Florida, head to some of the outstanding resorts in charming, pulsing, or laid back locations we have listed below.
Acqualina Resort and Spa. Click here to read all about it.
Florida has so much to offer. If you're unfamiliar with the area, this video should help!

Orlando destination guide

VIDEO: Visit Florida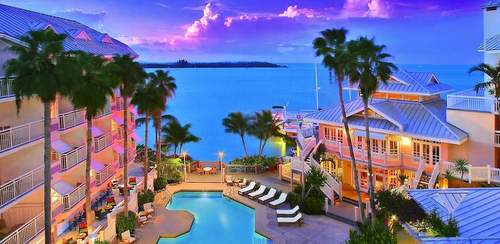 Hyatt Key West Resort and Spa is another favorite of ours. Click here to take a look.
To see everything is Florida, take a look at the menu on the right for see resort reviews by location or visit our main Florida page. 
---
Puerto Rico United States Holidays
Ritz San Juan
Puerto Rico resorts are not necessarily what you would think of when you think USA. We thought we'd add it in here is it is a great spot for a quality vacation and great resorts.
The Ritz is here and is located in the capital which enjoys good beaches and a rich history. There are more outstanding resorts especially as you begin to leave the main island and venture out. 
Puerto Rico with Kids

Puerto Rico pops out on this page as not perhaps what you were thinking of when you searched for United States Vacation Ideas. Getting away from the ordinary is the whole point of taking your kids to somewhere like Puerto Rico though. There are some amazing beaches, THE original old fort city and ancient cloud forests complete with tumbling waterfalls at EL YUNQUE and family focused Resorts.

---
VIDEO: California Tourism
Despite the images broadcast to us from endless stream of popular media that streams from this state with an economy bigger than most countries, California has soul.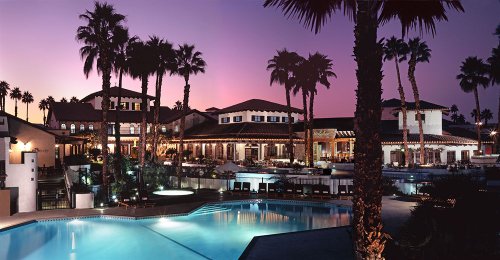 Omni Rancho Las Palmas Resort & Spa
The resorts here are vary dramatically from the wine areas of the Napa Valley to the north, ski resorts in stunningly natural and beautiful locations like Lake Tahoe through the glitzy resort scene of LA and down to the family vacation wonderland that is San Diego.

Renaissance Indian Wells Resort & Spa
There are so many options here and if you need help choosing a focus, try this video to see what speaks to you.
California Vacation Ideas
California is a place of family vacation dreaming and the diverse landscapes from a coastline dotted with famous cities from San Francisco to San Diego, the dramatic cliffs of Big Sur to the sprawling desserts, and mountains in between offer some of the most iconic and unforgettable vacations experiences out there.
Big Sur
There is nothing like gliding along the edge of the Big Sur. Drive the decelerating Bixby Bridge high above the California Coast on Highway one, where down below, whales and seals inhabit the waters below.

The Pacific Northwest

The Pacific Northwest is clearly one of the most spectacular areas of the United States and it's pristine rugged beauty lends itself to road trips, but the good weather window is quite small.  And although the bends in the higher altitudes around the mountains areas may require you take the bends slowly through much of this country the outdoor family activities will make road tripping, camping or staying at great little family friendly accommodations more than worthwhile.
Link your trip of the Crater Lake area which is in the south of Oregon near the California border and head along the Oregon coast to Olympic National Park in Washington.
PLAN YOUR Pacific Northwest VACATION 
Check out this Family road-trip Movie through the Pacific Northwest for More Ideas. I was inspired by this production to start planning a journey myself. I am loving this family vacation documentary packed full of fascination ideas about travel and life and filmed by an award winning documentary maker. The video has some great ideas about live and travel with a Californian mindset. If you have an hour sit down and watch it with your family
Although the area is a little remote because of the tremendous amount of rain they receive, setting out from June to September can help you avoid  a drenching (potentially). 
San Diego Vacation Travel Guide

Best All-Inclusive Resorts in California
Luxury All Inclusive Resort Napa Valley
Lake Tahoe All Inclusive & Ski
Lake Tahoe All-Inclusive Getaways
Los Angeles All Inclusive & Hotels
Palm Springs All Inclusive / Spa Resorts

San Diego All Inclusive Resorts & Family Vacations
San Diego Vacation
California Adults Only All-Inclusive Resorts
---
Seattle for Kids
Things to Do in Seattle with Kids

Kids and adults alike will enjoy soaking up the vibe in the Pacific North Wests biggest city of Seattle. While Seattle has one of the top children's museums in the country, more farmers markets than farms, kid friendly features like the Artists at Play Playground the Museum of Flight and a top Zoo the real attraction of this part of the country is the wilderness areas nearby. 
Yellowstone Family Vacation Ideas
Yellowstone
Yellowstone touches three states but he main part is in Wyoming.  A huge volcanic area has more geysers than almost anywhere else on earth. There was a reason Yellowstone was the worlds first national park. Take the kids to see the Old Yella geyser by moonlight and avoid the crowds.
Talk with kids about the impact the reintroduction of wolves has made on the park and take in the petrified forest.

---
The Carolinas offer miles of beaches and offshore islands with holiday homes especially appropriate for families.
If you are not looking for anything too fancy or hard to plan on your United States vacation than book early for Myrtle Beach and enjoy a spot on the line of beaches that stretch for more that 60km along the Atlantic, North Carolina Coastline.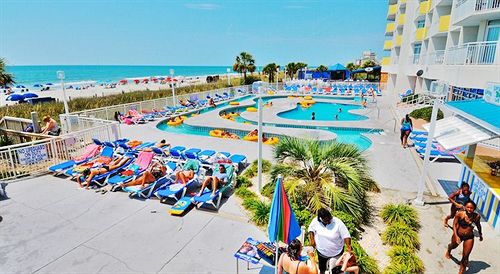 Bay Watch Resort Myrtle Beach
A glorious 60km beach vacation mecca for families. Myrtle Beach is on the east coast in South Carolina and definitely a well-known vacation destination.
Hilton head did cop a bit of a battering from Hurricane Mathew a while back but the top destinations always bounce back better than ever.  A stand out location on the South Carolina coast. A day trip to Savannah (40 minutes by car) which is probably the most historical and well preserved of all the great southern cities is something kids will love to take the tram around and explore with you.
The Outer Banks - NORTH CAROLINA
Also tailor made for classic United States beach vacations are the outer banks. You don't need to like shipwreck diving to enjoy this thin strip of barrier reef islands far separated from the mainland. There are some great state parks which make family friendly vacations especially compatible. 
See Carolina Outer Banks Vacations including accommodation and reviews on our sister site.
One of the most visited parks in the world in the County this huge park is responsible for halping a lot of kids have a great appreciation of nature.
See our reviews of the Smoky Mountains including some top family friendly lodges on our sister site. 
---

Enchantment Resort: Sedona Resort & Spa
Arizona resorts offer more than the promise of warm sunshine when it cold elsewhere. Many of these resorts are in secluded locations with spectacular settings. You don't even have to make it to the Grand Canyon to enjoy them either.
Arizona offers a lot of luxury options as well as some good value resorts and accommodation. Scottsdale and Tucson are well-loved resort destinations and Arizona is a top pick if you are looking for a great spa or golf course.

Video of the magnificent Enchantment resort in Arizona.
United States All Inclusive Resorts
Across the United States  there are all Inclusive vacation ranches, resorts and camps geared to families. The attraction is you don't need to do too much planning. As busy mums and dads know this can seem really appealing and often bring into your vacations new ways of doing and being a family which you may not have otherwise considered. 
Boston with kids
In Boston why not  check out the Commons Park take a boat ride and feed the ducks. In most ways Boston is yet anther city but there a few features which set it apart as especially family friendly. There is a little more entertainment in the streets, the waterfront is a little more lively with markets and festivities, the seafood is great (although not all kids will dig this brain food). The Kennedy  Walkway is a good place to start, then head over to the Children's Museum,  aquarium and great North End restaurants.

Cape Cod for Kids
While around Boston why not head along  a little further for some serious chill time exploring the Cape Cod National Seashore. Kids will thrive in the natural environment and you will have some real time to wind down down and connect as you explore thousands of acres of this wonderful ecosystem.

New York with kids
New York is jammed packed with iconic attractions and things to do with families. Kids will simply love the atmosphere of  what is hyped as the world's most mega urban environment (even if it isn't anymore). Watch your kids eyes light up in Times Square and then drift off to see the world's largest toy store there.

Arizona Carefree Luxury Resort
Scottsdale Arizona Luxury Resort
---
Midwest Vacation Ideas
What is more appealing and invigorating for a mums and dads than to watch their kids burn off all that extra energy on some massive sand dunes? Great family vacation ideas from Illinois, to Wisconsin. From from family cruises and rail adventures to the best golden blaze fall spots. 

VIDEO: Michigan Travel Ideas for Trips & Vacations
In the north you'll find Michigan. It may not the first place you think of when you consider United States holidays. You may be surprised at how many beaches there are here. The great lakes are a great spot to visit.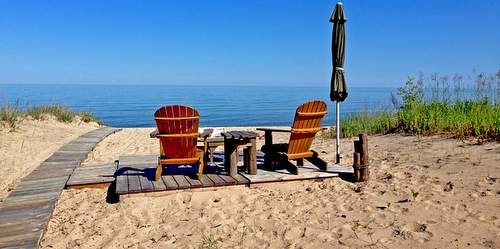 Michigan Resorts
---
Colorado resorts are some of the highest in the country. Up high in the beautiful mountains. Some are sophisticated, some are quaint. They are also great for both summer and winter.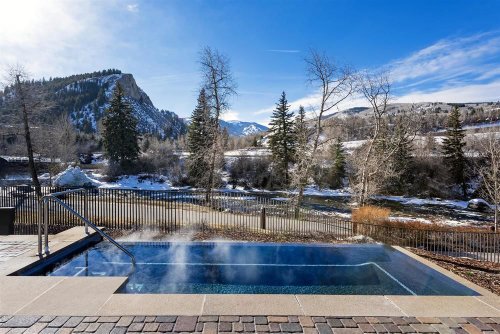 Colorado Resorts
Find out about all the best Best Colorado Ski Resorts and Colorado Luxury Resorts including the great Aspen Resorts.
VIDEO: Colorado Tourism: Awake
Mesa Verde National park Colorado
If you have kids that love climbing a visit to Mesa Verde National Parks is something you are going to want to include on your itinerary. 
Gaze at the stars by night and climb to the more than 600  homes the Ancestral Pueblo people who made more than 700 years ago.
---
Myrtle Beach All Inclusive, adult only, and family waterpark resort awards 
Share Your All-Inclusive Adventures and Questions! 🌴 Have a memorable experience from a luxury all-inclusive vacation? We'd love to hear it at Luxury Resort Bliss. We're on the lookout for top-quality, insightful tales that'll inspire our community. Dive in and be a part of our sun-soaked stories! 🌊🍹✨
The story is a fictionalized account founded on travel expertise, research, and experience. Always refer to recent guest reviews and perform due diligence before booking.
💼 We cherish our independence! ✈️ Our travel recommendations are carefully researched, bias-free, and powered by human expertise by April and Ricky of LRB (we have personally researched and travelled to many of these destinations and researched others thoroughly through first-hand accounts). We also have put in the hard miles, and Ricky has worked for decades for resort and hotel chains  Hyatt, Hilton, Shangri-La and Radisson before starting Luxury Resort Bliss in 2007. 🌍✨ Unlike some other resort review websites we are concerned on the guest experience rather than mere corporate interest.
Resort FAQ: Some of you were asking about Pearl River so here's what we have for you on that resort. 
Pearl River Resort
Looking for the Pearl River Resort? It's a popular resort, so much so, that in fact, you'll notice that there are actually two of them. One is in the south while the other is in New York. Let's review two resorts in different parts of the country.

Pearl River New york
This is a French Style place where you can have wedding or function. The chateau-like resort is in 17 acres of the  Hudson Valley.
The old style furniture and setting is awesome. It really creates a great atmosphere for that special occasion. It's less than an hour from LGA New York.
Great recreational facilities include golf and great indoor pools like this one. 
How about those rooms? They have AC  and fans. Some guests say the fans need updating but generally the rooms do the job well.

Luxury furniture throughout and a sense of ambiance set this resort apart as a place to escape and have that special day.
---
Pearl River Choctaw
1,000 luxurious guest rooms in two complexes. There are 6 restaurants including two buffets in a southern style. 
Amenities here include golf at Dancing Rabbit Golf Club. Two  36-hole courses. Also there is nightly live entertainment.
The rooms are good value for what you get. Worth a stay if you are passing through.