top All Inclusive Resorts in Tahiti (2022) you must visit before you Die
By request we have sourced some great all inclusive resorts in Tahiti options? There are some beautiful luxurious resorts in the whole of French Polynesia and we have listed the best inclusive package deals here.
Many people who search for Tahiti all inclusive resorts are often looking for options in any of the islands of French Polynesia. This is understandable as Tahiti is the most famous and advanced of the islands in the area. Tahiti is not all bungalows however and well developed infrastructure and highways and black volcanic beaches often surprise visitors. See the best time to go to Tahiti.
Matira Beach
While there are different levels of resorts and cheaper resorts set among the area of Chinese shops on wooden stilts that travelers it's the quality resorts travelers generally seek. For many of these resorts you are going to need to travel out to Moorea which is about a 20 minute journey out to the west. 
VIDEO: Moorea Island Tahiti Travel Tour Guide

Perhaps even more exotic and sought after is Bora Bora which has the majority of the outstanding resorts. Bora Bora resorts dominate the screen savers of computers around the world but only the fortunate few ever get to vacation or honeymoon in this little piece of paradise. 

Tahiti All Inclusive Packages
Many of the resorts listed on our Bora Bora Resorts and Tahiti Luxury Resorts pages have all inclusive offers.

The Brando All Inclusive
The Brando, for example, has a package that includes all meals in the restaurants and Bob's bar. You can enjoy breakfast of fruits, pastries, fresh fruit juices, meats, cheeses at any time you like. Then for lunch there are choices which include seafood or even a vegan menu. Dinner is held at the BeachComber Café or the fine dining "Les Mutinés".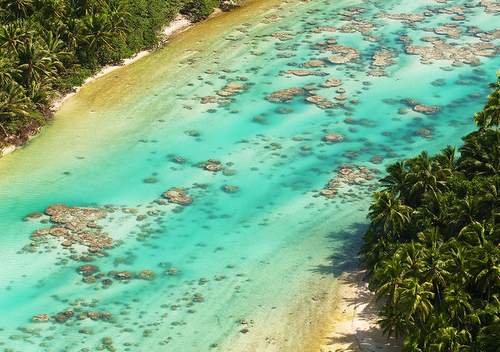 The Brando All Inclusive
In the bars you'll find unlimited beers, spirits and house wines. Around the resort enjoy scuba, excursions, paddle board, crafts, bicycles, and a 50 minute spa treatment - to name but a few of the included activities at the time of writing.
More on the The Brando Tahiti Resort.

---
Moorea on Next Stop TV

Tahiti and Bora Bora All Inclusive Packages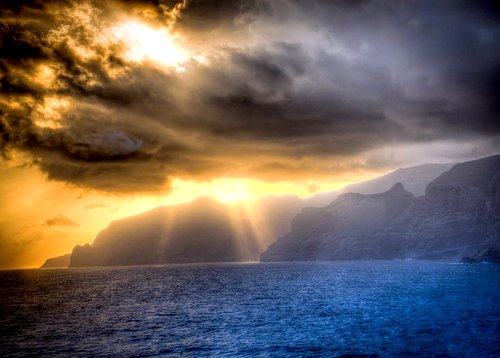 While it's sometimes difficult to find all inclusive resorts in the are here are some of the top places to find all inclusive packages in Tahiti and Bora Bora with links to some of the latest deals: 
---
See The Top Bora Bora Resorts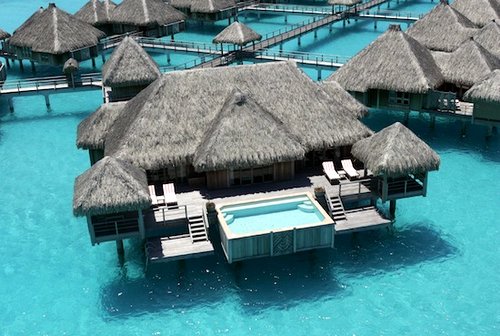 Top Bora Bora Resorts
---
Bora Bora Luxury Resorts
On our Tahiti luxury resorts page, you can find some honest reviews of some great resorts. We recommend you check out the video on your desired resort and read the reviews before you book anything. Reviews will always tell you that little bit more and give you good insight. It bypasses all the spin and marketing.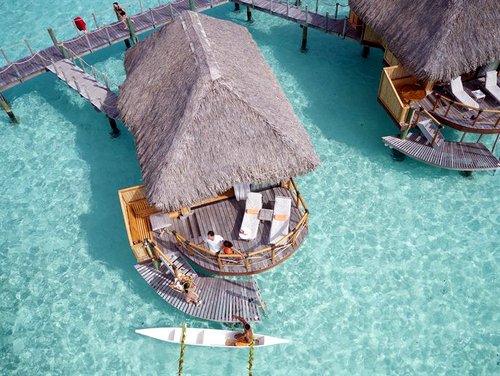 Bora Bora Resorts
Like the look of these all inclusive resorts in Tahiti? Like to also check out our Tahiti luxury resorts? Have a great vacation if so! If you're interested in more of these types of resorts, check out the luxury resorts in the Maldives.
Tahiti Image: Sylvain Grandadam Aerial View, Tahiti, Bora Bora (Borabora), Society Islands, French Polynesia, South Pacific Islands - Photographic Print

💼 We cherish our independence! ✈️ Our travel recommendations are carefully researched, bias-free, and powered by human expertise by April and Ricky of LRB (we have personally researched and travelled to many of these destinations and researched others thoroughly through first-hand accounts). 🌍✨
We try to keep everything up to date, but please always do your own research and contact us if you know any issues for us to help others as best we can as a small but professionally focused team! 🧐📚⚠️