Beautiful Couples Negril Jamaica (Resort Review)
Beautiful Couples Negril Jamaica (Resort Reviews)
Our visit to Couples Negril Jamaica!
Sunlit memories still echo in my mind as I recall that picturesque Jamaican afternoon when my partner and I first set foot on the sandy welcome mat of Couples Negril. The rhythmic beat of reggae in the background and the island's sunshine on our faces were a far cry from the hustle and bustle of our Midwest hometown.
Greeted with the warmth and openness as only the Jamaican people can, our adventure had begun. Our room was an embrace of chicness and elegance, complete with an in-suite Jacuzzi whispering promises of romantic stargazing nights.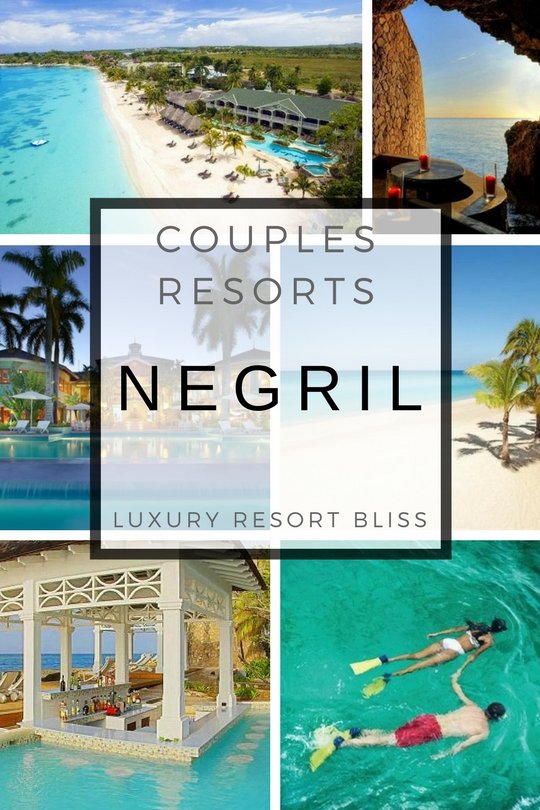 Location: 5/5
Couples Negril is perfectly nestled on 18 acres of Jamaica's sun-kissed west coast, offering an intimate and invigorating experience. The resort's beachfront location makes it a true island paradise, boasting the purest white sands and an oceanfront that breathes life into your holiday. However, travelers looking for a bustling city experience might find its laid-back charm too low-key.
Accommodation: 5/5
The resort offers 234 modern and stylish rooms and suites that radiate sophistication, each one boasting eclectic artistic features. The allure of an in-suite Jacuzzi and breathtaking ocean views add a dash of romance. However, for those who prefer a more traditional or rustic island feel, the chic, contemporary design might not align with their tastes.
Amenities: 5/5
Couples Negril provides a variety of amenities, from 6 restaurants and 5 bars to 2 swimming pools and 4 Jacuzzis. The Oasis Spa, au naturel beach, and extensive sports and fitness facilities ensure your stay is as active or relaxed as you desire. Not to forget the unlimited golf, tennis, and watersports, including scuba diving. However, the au naturel beach may not suit everyone's comfort level.
Service: 5/5
The resort's unwavering attention to every guest's desire sets it apart. The team at Couples Negril ensures that each guest feels attended to with care and hospitality, contributing to an overall exceptional service experience. There have been no significant service-related concerns reported.
Value for Money: 4.5/5
With its all-inclusive experiences ranging from gourmet dining, unlimited watersports to even off-site excursions, Couples Negril offers exceptional value. The array of included activities and dining options ensure a rich and satisfying stay, although some might find the cost of the all-inclusive package a tad steep.
Recommendation
Couples Negril is an excellent resort for couples looking for an intimate, romantic getaway. Its tranquil setting, chic accommodations, and a host of fun activities make it a favorite among honeymooners and couples seeking to rekindle their romance. On the other hand, families or individuals seeking a more social or vibrant resort atmosphere may want to consider more family-centric resorts in Jamaica.
But is Couples Negril the right adult only resort for you?
There are many to choose from in this area (Negril, Jamaica). They are high quality, often all-inclusive and have a lot to offer.
Couples Negril Jamaica is a popular adults only resort. And if you need some space from kids, some peace, romance or activities and facilities geared towards grown-ups, adult all-inclusive resorts are great. 
---
Couples Resort Review
Our explorations of the 18-acre resort felt like a treasure hunt of adult enjoyment. From the playful swim-up bar to the treehouse spa hovering amidst a verdant canopy, each discovery was more delightful than the last. The au naturel beach, an offering I'd initially blushed at, was a testament to the resort's exuberant spirit and dedication to a truly adult experience.

Days flowed effortlessly into nights. We feasted in the glow of candlelight at the sophisticated Otaheite Restaurant, the flavors of Jamaica dancing on our tongues. The unparalleled ocean view from our private beach dining spot was a surreal backdrop to our burgeoning love story.
But it wasn't just about the tranquility. With activities ranging from tennis to scuba diving, my partner and I were never short of laughter and shared adrenaline rushes. Once, mid-tennis match, our competitive banter was paused by the sight of a brilliantly colored parrot, a spectacle that left us grinning like two kids spotting a rainbow for the first time.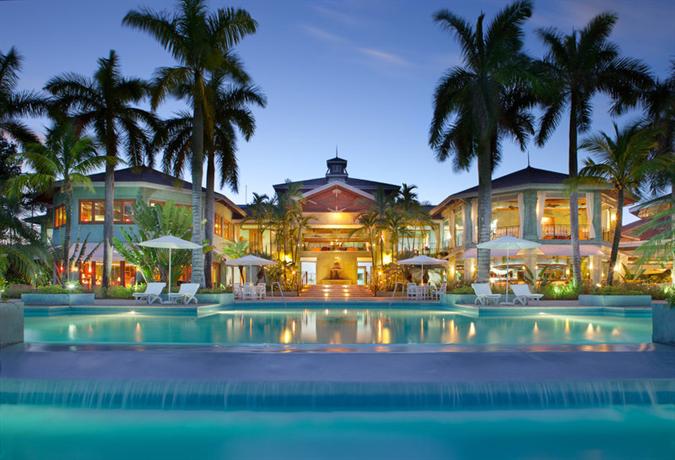 Couples Negril Jamaica
Couples Negril was more than a resort; it was a playground for love, joy, and shared memories, a haven for couples like us, away from the cacophony of everyday life. That said, if you're a family traveler or a solo adventurer seeking vibrant nightlife, you might want to consider alternatives, like the family-friendly Beaches Negril or the energetic Sandals Montego Bay.
In Couples Negril, my partner and I found an idyllic space to deepen our bond while basking in Jamaican culture's vibrant heart. It wasn't just a vacation; it was an enriching journey, a dance of love in sync with the island rhythm, a melody we still hum in the quiet corners of our Midwestern life.
Sarah's Review 
Below we feature resorts from the Couples Resorts chain and as well as resorts which tailor service to couples.
Age Restrictions:
They often have an over 16 or 18 years of age policy when booking.
---
You can also check out:
---
Hottest & Coolest Times of Year in Jamaica:
---
The Resorts:
Couples Negril Jamaica, Adult Only Resort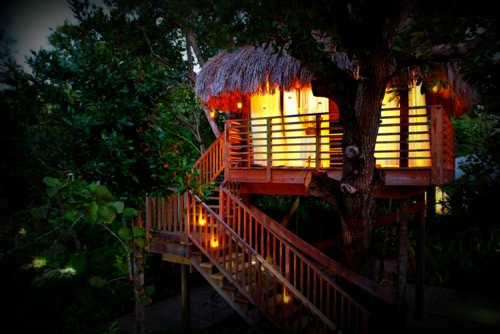 Couples Negril Jamaica
If you are thinking all inclusive than this resort makes for an excellent choice.
There are many extras included like:
 water sports
golf
some of the better spirits
drinks
a handful of quality restaurants
scuba
transfers
and more
You will also find pretty well everything you need to enjoy the wonderful Bloody Bay beach location.  
The Beach at Couples Negril Jamaica Resort
Couples Resort in Negril is situated on a soul-restoring 2.5 mile half-moon shaped beach.
234 rooms.
A+ rating by us as a truly outstanding resort.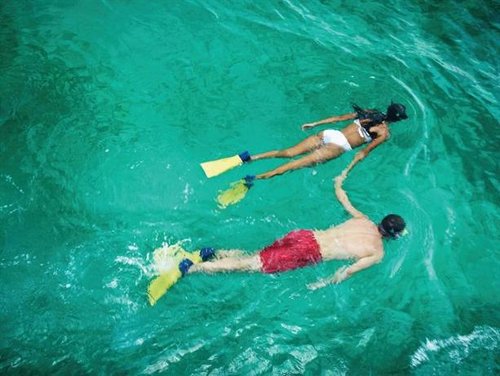 Couples encourage guests to mingle and designs their facilities around interactions.
A colorful and entertaining range of beach and resort activities are available. 
Latest reviews for Couples Negril.
---
Couples Swept Away All Inclusive Resort
Also by Couples is the 312-room Couples Swept Away All Inclusive Resort on Seven Mile Beach.
This is also quite a large resort which does well to provide a great honeymoon destination.
Read more on this great resort and others on our Jamaica Couples Resort Review.
---
---
Sandals Negril Beach Resort & Spa
Sandals Negril Beach Resort & Spa is a luxurious adult only 5-star resort. With 223 and an outstanding all inclusive meal plan at its many outstanding restaurants.
Our next destination was Sandals Negril Beach Resort & Spa, a haven nestled on the sparkling seven-mile stretch of Negril's coastline. I could still taste the salt in the air from the sea breeze, feel the warmth of the Jamaican sun on my skin, and hear the rhythmic crashing of the waves against the shore. As my partner and I strolled hand in hand along the private beach, we marveled at how this resort seemed to breathe in sync with the ebb and flow of the Caribbean sea.
The chic and free-spirited vibe of Sandals Negril enchanted us from the get-go. The resort was a tasteful mix of relaxed tropical luxury and laid-back elegance. We reveled in the freedom of having no schedules to follow, no clocks to obey. This was our place, our time, and we were determined to make the most of it.
Our days were filled with boat tours, water skiing, and snorkeling. Evenings were spent swaying in hammocks under the star-studded sky, completely entranced by the legendary sunsets that seemed to set the horizon aflame. And as the sun dipped below the azure waters, the lights of seven gourmet restaurants winked at us, promising a culinary journey we would not forget.
The flavors of the world seemed to converge in the kitchens of Sandals Negril. Each restaurant was a gastronomic adventure, presided over by world-class chefs who served up everything from local delicacies to international cuisine. We savored six varietals of Robert Mondavi Twin Oaks® wines, and woke up each morning to the rich aroma of Jamaica Blue Mountain coffee - arguably the finest in the world.
Our treehouse-style room at the resort was a sanctuary of comfort and luxury. The premium bedding and air conditioning were indulgences we looked forward to after a day of exploration and excitement. We also appreciated thoughtful touches like the free stocked minibar and complimentary WiFi.
However, what made Sandals Negril truly unforgettable was the Red Lane Spa. This on-site oasis was where we indulged in rejuvenating massages, facials, and aromatherapy sessions. It was a sanctuary within a sanctuary, a place where we could unwind, relax, and rejuvenate.
Sandals Negril Beach Resort & Spa was more than just a luxurious all-inclusive resort. It was a mesmerizing blend of natural beauty and man-made comfort, a harmonious marriage of chic elegance and relaxed luxury. It was a slice of paradise, perfect for couples who, like us, were seeking an intimate, peaceful retreat.
If you're a solo traveler or prefer a more lively, activity-filled vacation, consider the Moon Palace Jamaica. Known for its vibrant atmosphere, world-class amenities, and a plethora of activities, this resort caters to a wide array of tastes and preferences.
Pros of Sandals Negril Beach Resort & Spa:
Location: Nestled on the famous Seven Mile Beach in Negril, it offers spectacular views and easy beach access.
Luxurious Accommodations: Spacious, "tree-house style" rooms with premium bedding and complimentary amenities, including free WiFi and a stocked minibar.
Gourmet Dining: Seven on-site restaurants featuring world-class chefs and a variety of cuisine types, along with top-shelf drinks.
All-Inclusive Luxury: The package includes water sports, aerobics classes, airport shuttle, and more, offering great value for money.
Red Lane Spa: Onsite spa offering massages, facials, and aromatherapy treatments, providing the ultimate relaxation experience.
Cons of Sandals Negril Beach Resort & Spa:
Adults Only: Not ideal for families with children, as the resort primarily caters to couples and adults.
Price: Given its luxury status and wide range of amenities, it's more expensive than many other resorts.
Limited Cultural Exposure: While the resort provides a luxurious experience, guests may not get to experience the authentic local Jamaican culture.
Key Features of Sandals Negril Beach Resort & Spa:
Private Beach: Sandals Negril offers a private beach for guests, allowing them to enjoy the Caribbean sea without the usual crowd.
Fitness and Sports Activities: The resort offers a range of sports activities, including water skiing, snorkeling, and on-site aerobics classes.
Red Lane Spa: This luxurious spa offers a variety of treatments in a tranquil and relaxing setting.
Gourmet Dining: Seven restaurants provide a wide variety of culinary options, ranging from local Jamaican cuisine to international dishes.
Premier Drinks: The resort offers premium liquors, wines from Robert Mondavi Twin Oaks, and Jamaica Blue Mountain coffee, known as one of the finest coffees in the world.
Inclusive Package: The all-inclusive package at Sandals Negril covers a variety of amenities and activities, providing a hassle-free vacation experience.
Sandals has achieved well in providing such a large luxury resort packed with activities and kept the atmosphere casual and chilled.
The resort looks a treat from well appointed rooms to the grounds but the staff are not pretentious or distant at all.
But then again how could anyone get more relaxed than on spectacular Seven Mile Beach.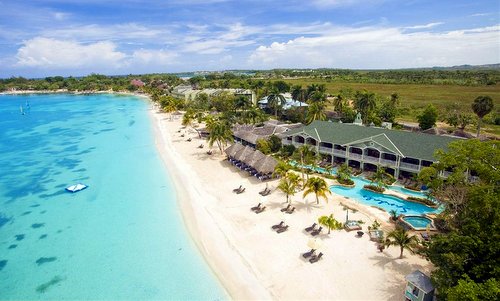 Sandals - a great Couples resort in Negril
Butler service and the ability to swim right up to the balcony of your room make this a great spot.
Unlimited scuba and the spa are also great additions.
Apart from the obvious luxury that Sandals does very well, this all-inclusive resort has outstanding dining options at beachfront restaurants.
This resort gets excellent reviews from past guests. Food is good and location is excellent being right on the beach. 
Check Reviews and Prices:
Check the latest reviews and get more info here.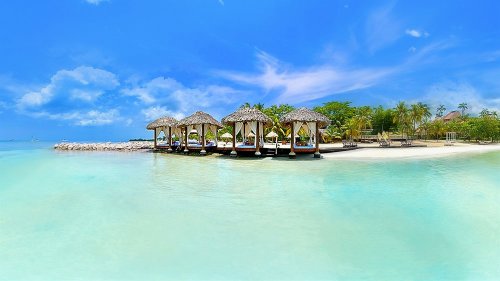 Sandals Negril Beach Resort
Deal: Get 2 Nights Free plus Save up to 60% and a $150 Red Lane Spa Credit at Sandals Negril Beach Resort & Spa.
(We do really love Sandals resorts.)
---
The Caves, Negril Couples Hotel
Sarah breathed in deeply, allowing the potent mixture of sea air, local flora, and the distinctive scent of sun-warmed limestone to fill her senses. Jamaica was calling to her in its own rhythm, and she was more than ready to dance to its tune.
Her journey began in the bustling heart of Negril, where the cacophony of everyday life seemed an exotic symphony - reggae music seeping from corner shops, the calls of street vendors, the constant, gentle ebb and flow of human conversation. But, it was the promise of peace, the allure of an enclave tucked away from the mainstream that drew her and her partner westwards, towards the enigmatic silhouette of the famous Negril Lighthouse.
The Caves, a seemingly modest name, hardly did justice to the majestic resort that now stood before her. Each of its eleven thatched-roof cottages, handcrafted from wood and stone, was a testament to craftsmanship, love, and respect for the natural surroundings. They were carefully nestled amongst a ten-acre maze of lush vegetation, interrupted only by naturally formed volcanic caves and inviting pathways of stone. The whole scene was like a masterfully painted canvas – a fusion of nature and human creativity.
It was as if they had been transported into a different world, one untouched by the rigors of the modern age. A gentle breeze, rich with the scent of sea grape and dogwood trees, weaved its way through the cliffs, while the ethereal turquoise pools shimmered in the late afternoon sun, revealing secret glimpses of fossilized marine life.
Their cottage, a harmonious blend of rustic charm and comfortable luxury, boasted a view of the Caribbean Sea that stole Sarah's breath away. She stepped onto the coral stairway leading to the sundecks, her heart pounding with exhilaration as the uninterrupted expanse of sea and sky stretched before her eyes.
The tropical reef system, hugging the edge of the cliff, promised an underwater world of wonder. Sarah, an avid snorkeler, felt the call of the depths. Tomorrow, she thought, she would descend the ladder into the welcoming sea. For the more adventurous soul, she knew there were the "jump points" - leaps of faith from up to 30 feet high, and the daring promise of an adrenaline rush.
As night fell, the Caves transformed, cloaked in an almost ethereal glow. The echoes of laughter and the clinking of cocktail glasses at the resort's private Rum & Cigar Bar, blended with the gentle murmur of the Caribbean waves. Sarah leaned closer to her partner, their fingers entwining, both in awe of this natural sanctuary they had discovered.
The Caves was a testament to romance and relaxation, she mused, her thoughts reflecting the glow of the Jamaican moonlight. She understood, then, that this intimate retreat was perfect for those seeking to disconnect from the hubbub of life, to rekindle romance or simply lose themselves in the arms of nature, wrapped in tranquility and luxury.
Yet for those longing for a more family-oriented escape, she considered the friendly and lively atmosphere of Couples Negril, with its endless activities and welcoming warmth, a better-suited alternative. But for now, the serene whispers of The Caves were just what she and her partner had been seeking, a cocoon of peace within Jamaica's pulsating heart.
You are not likely to find a more unique luxury boutique  resort as this cliff top wonder.
If you are on your honeymoon or looking for romance, this is a great option.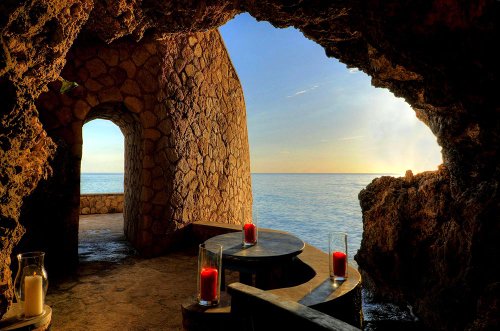 Caves Negril Couples Hotel
Located in Negril, close to Seven Mile Beach, Negril Lighthouse and Negril Hills Golf Club.

All-inclusive and wedding services available.

This is an intimate resort with only 10 rooms. 
It gets an A+ rating from us. 

Cool feature:

Outside showers.
Check Reviews and Prices:
The Caves All Inclusive @ Expedia.

Caves Hotel Negril reviews and offers from TA.

---
Couples Resorts in Jamaica
Negril isn't to only spot with great adult only resorts. Jamaica (a wonderful resort location all around) has more.
To check them out see: 
The top Couples Resorts in Jamaica.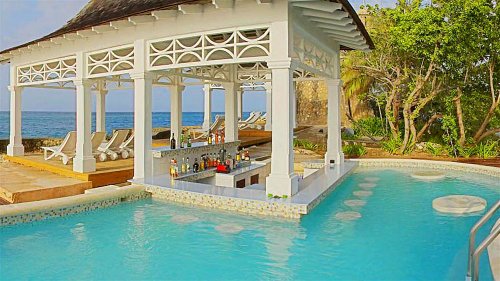 Couples Resort Jamaica
---
Sunset at the Palms Resort All Inclusive
The clatter of the old, worn-out typewriter seemed strangely muted by the distant call of exotic birds, the rustling of tree leaves and the rhythmic lull of the Caribbean sea. Sarah looked up from her work, her eyes swept the lush panorama from her treehouse-style accommodation at Sunset at the Palms in Negril, Jamaica. She took a deep breath, letting the scent of tropical flowers mix with the salt of the sea breeze, washing over her like a wave of tranquility. This was her new reality.
There was something deeply magical about this all-inclusive resort. Tucked away from the clamor of the usual tourist spots, Sunset at the Palms felt like a secret haven, known only to those who sought a slice of serenity and a taste of luxury. As she and her partner roamed the ten-acre landscape, they were continuously awestruck by the exquisite mix of chic design and untouched natural beauty. This, Sarah thought, was the perfect spot for romantics, adventurers, and dreamers alike.
For the foodie in Sarah, the resort was an absolute delight. From lavish buffet spreads to the finest a-la-carte restaurants, she savored every bite of both international and authentic Jamaican cuisine. The private beach bar and grill became their favorite spot to unwind, sipping on the finest cocktails as the sun set on the horizon, painting the sky in hues of amber and gold.
The accommodation was truly something to behold. Raised on stilts, it felt like a luxuriously appointed treehouse, an architectural marvel that seemed straight out of a magazine. She could hear the distant murmur of the sea from her private balcony, a constant, comforting reminder of the paradisiacal beauty that surrounded her.
Evening entertainment at Sunset at the Palms was just as magical as the days. As they danced under the stars to the live reggae music, Sarah could not help but feel an overwhelming sense of belonging. It was as if they had always been meant to find this place, this precious, beautiful corner of the world where the days were easy, the nights enchanting, and the memories indelible.
Sunset at the Palms was more than just a destination, Sarah concluded. It was an experience, a journey through the best that Jamaica had to offer. As she finally put her typewriter away, she realized that this was just the beginning of their Jamaican story. There was still so much to see, to explore, to savor. And she was ready to embrace it all, one breathtaking moment at a time.
For couples seeking a quiet, intimate getaway or those yearning for a dreamy destination wedding, Sunset at the Palms is your answer. But, if you are a family with children or are looking for a bustling, high-energy resort experience, you might want to explore other options like the Beaches Negril Resort & Spa, known for its variety of family-oriented activities and lively atmosphere.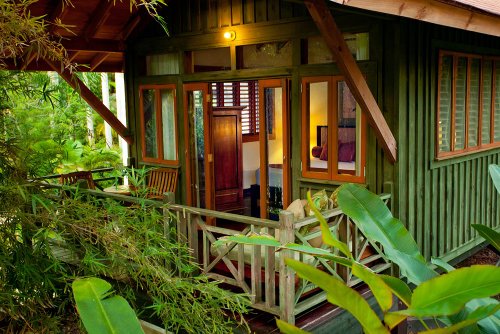 Sunset at the Palms Resort All Inclusive
This resort is a little different from the large ones listed above. And it's great to have some variety for those who don't want a mega-resort.
Here you'll find restaurants and swim-up bars and the resort is located close to Kool Runnings Water Park.
The vibe here is really laid back. It's the perfect spot for a romantic sunset as well.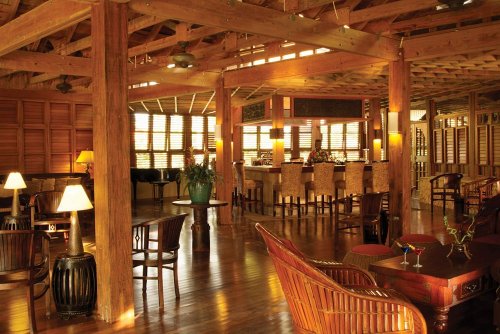 Sunset at the Palms Jamaica Couples Resort
You will find lots of beautiful gardens and beach frontage.
Treetop cabin accommodations, private area cabanas, and beach huts tell the story. 
A host of complimentary excursions also set this resort apart from some others.
Check Reviews and Prices:
Sunset at the Palms Resort All Inclusive
Location: Rating: 4/5 The resort's location is excellent, situated on a beautiful beachfront in Negril. The surrounding attractions are easily accessible, and guests can enjoy the stunning views and the tropical ambiance. However, some visitors may find the resort somewhat secluded, limiting access to nearby attractions outside the property.
Accommodation: Rating: 4/5 The quality and comfort of the "tree-house-style" rooms at Sunset At The Palms Resort are commendable. The unique design and setting amidst lush gardens provide an intimate and exotic experience. Guests can expect a comfortable stay, although some may find the rooms slightly smaller compared to traditional accommodations.
Amenities: Rating: 4/5 The resort offers a range of amenities, including multiple dining options serving international and Jamaican cuisine, a private beach bar and grill, and access to non-motorized water sports. The Red Lane Spa provides a tranquil escape. However, some guests may desire additional on-site activities and facilities, such as a golf course or a more extensive selection of dining options.
Service: Rating: 4/5 The service at Sunset At The Palms Resort is generally good, with staff members responsive and helpful. Guests have reported positive experiences with the resort's employees. However, there have been occasional instances of service-related issues, such as delays in response time or minor inconveniences.
Value for Money: Rating: 4/5 The resort provides good value for the price it charges. The all-inclusive package covers accommodation, meals, drinks, and activities, offering a comprehensive experience. While it may not be the most affordable option in the market, the quality of the facilities and the overall experience justify the cost.
Recommended for: Sunset At The Palms Resort is best suited for couples or solo travelers seeking a serene and intimate vacation experience in a tropical setting. It is ideal for those looking to relax, unwind, and enjoy the beauty of Negril's beaches. The resort offers a unique and romantic ambiance, making it a perfect choice for honeymooners or anyone desiring a peaceful retreat.
---
Grand Lido Au Natural Negril Jamaica Couples Resort
In the dappled moonlight, my bare feet stepped onto the cool Jamaican sand, a beaded anklet clinging to my right ankle, the only thing I wore aside from a skin of wild liberation. My name's Sarah, a 28-year-old Midwest girl on a peculiar adventure in the Caribbean - embracing the free-spirited allure of Grand Lido, Negril's boutique au-naturel resort.
Picture this - an isolated enclave cupping a pristine bay, hidden away from the world by mother nature herself. Rows of elegant ocean-facing suites stretching towards the endless blue, while a symphony of waves whispers tales of seafaring mariners and forgotten shipwrecks.
Grand Lido was a sensory marvel. As I roamed the resort, the perfume of tropical blooms trailed me, punctuated by the salty tang of the sea. Every morning, I sat in the veranda of my suite, sipping Blue Mountain coffee, as the sun emerged from its slumber and set the Caribbean sea aflame with hues of gold and cerulean.
There, I met Nathan, a Londoner escaping the cold, grey winter. With a cocktail in hand, his easy laugh filled the beachside bar, his stories as intoxicating as the Jamaican rum punch. He spun tales of his travels, his voice carrying the echoes of the Athenian ruins, the romance of Venetian gondolas, the enchantment of Icelandic fjords.
"It's the freedom, innit?" he would say, his accent rolling over the words like waves breaking on the shore. Grand Lido wasn't just about shedding clothes; it was about shedding inhibitions, preconceived notions. It was for those wanting a liberating, out-of-the-box vacation, an escape from the shackles of everyday life, a dive into a realm where the human form was celebrated rather than shamed.
As the days ebbed and flowed, I reveled in the sun-kissed camaraderie. From elegant candle-lit dinners where conversation flowed like fine wine, to spirited beach volleyball games that left us laughing till our sides ached. From serene yoga sessions under the emerald canopy, to nights dancing barefoot under the star-studded sky, the pulse of reggae rhythm flowing through us - Grand Lido was a dance of life, unscripted and unabashed.
In this haven, the Butler Service was a luxury I hadn't known I needed. They were my magic genies, arranging private beachfront dinners, ensuring my suite was always immaculate, even remembering my preference for mango mimosas at brunch.
For those seeking a different kind of holiday experience, nearby Royalton Negril offered a family-friendly all-inclusive resort, vibrant with activities for all ages. And for couples desiring a more intimate adults-only escape, the Hideaway at Royalton Negril was the perfect romantic sanctuary.
But for me, for Nathan, for the other sun-worshippers who found their way to this Eden, Grand Lido was our little secret - a slice of Jamaican paradise where we found not just the freedom of self-expression, but a shared spirit of adventure, laughter, and camaraderie. It was a testament to a simple truth - that travel, at its core, was about connection, understanding, and an unquenchable thirst for new experiences.
So, if you, like me, crave a different kind of escape, where the tropical sun is your attire and the ocean breeze your cloak - then Grand Lido awaits. In this place of barefoot luxury and raw beauty, find a journey not just of miles, but of self-discovery. And who knows? You might just find a bit of yourself you never knew exist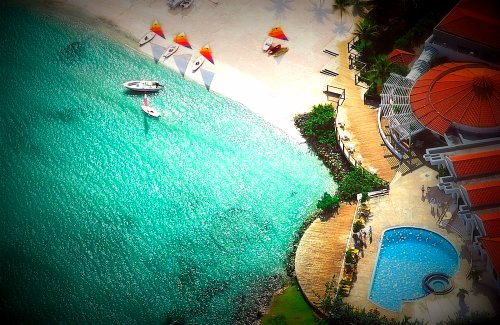 Grand Lido Negril Jamaica Couples Resort
Grand Lido Negril, with its free-spirited allure and luxurious offerings, caters to a niche of travelers seeking an au-naturel vacation. However, just like any other destination, it has its pros, cons, and defining features.
Pros:
Freedom and Liberation: The au-naturel policy provides a unique opportunity to embrace your natural form without judgment or stigma. It's a rare chance to experience unadulterated freedom.
Luxury Accommodation: The resort offers 26 exquisite ocean-facing suites, all boasting high-quality furnishings, upscale amenities, and stunning views.
Premium Butler Service: This service ensures your every need is catered for, from room service to special requests, contributing to an elevated holiday experience.
Secluded Location: Nestled in an isolated enclave, the resort offers utmost privacy and serenity, making it a perfect getaway from the hustle and bustle of daily life.
Access to Nearby Resorts: Guests at Grand Lido can enjoy facilities at the neighboring Royalton Negril and Hideaway at Royalton Negril, offering a broader range of experiences and environments.
Cons:
Not for Everyone: As an au-naturel, adults-only resort, it caters to a specific demographic. Those uncomfortable with nudity, families with children, or individuals seeking a more traditional holiday might not find it suitable.
Limited Capacity: With only 26 suites, the resort may be fully booked during peak seasons, requiring potential guests to plan well in advance.
Premium Pricing: The luxurious and exclusive nature of the resort comes with a corresponding price tag. This might not be an ideal choice for budget-conscious travelers.
Features:
Adults-Only Policy: The resort is strictly for guests over 21, ensuring a mature and peaceful environment.
All-Inclusive Vacation: From meals and drinks to numerous activities, everything is included in the package, providing a hassle-free holiday.
Cuisine: The resort offers a wide array of culinary delights, including local Jamaican fare and international dishes.
Activities: The resort provides a variety of activities such as yoga, beach volleyball, water sports, and nightly entertainment.
Environment: Grand Lido embraces a philosophy of respect towards nature and the environment, reflecting in their well-maintained landscapes, pristine beach, and eco-conscious practices.
Every place has its unique character and offerings, and Grand Lido is no exception. It's about knowing what you're seeking in a vacation, and if liberation, luxury, and an adult-only, clothing-optional experience are on your list, Grand Lido Negril could be your ideal choice.
A Negril adult only resort located about 10 minutes from the heart of Negril with acres of beach frontage. 
This resort has become a clothing optional resort.
With more than a handful of lively restaurants and bars (including martini and reggae), this upbeat resort is a hit with couples visiting Jamaica.
Good reviews have led the Grand Lido to make a host of 'best of' lists from travel guides and authorities as well.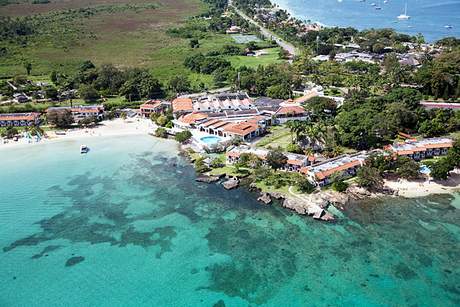 (At the time of writing) all inclusive includes 24 hour all inclusive service like unlimited international premium drinks, and dining without reservations, wi-fi, in-room calling to North America and Europe, entertainment, introductory scuba and more.

While you may not find a buffet restaurant every night of the week the reservation free system does make for easy dining. 
Reviews: At last look, this resort has fallen a bit in terms of reviews. Best take a look before deciding on this one:
More on Grand Lido Negril Couples Resort.
---
All meals, drinks, snacks, select off-site excursions, non-motorized water sports, tennis, fitness facilities, and nightly entertainment are included. Room service is also available in select room categories.
Yes, all Couples Resorts are designed for couples and are adult-only. Guests must be at least 18 years old to stay. Answer
Yes, the resorts provide complimentary round-trip transfers from the Montego Bay airport.
Yes, Couples Resorts offer wedding services, including a complimentary wedding package with a minimum stay of 3 nights.
Yes, the resorts cater to a variety of dietary needs, including vegetarian, vegan, gluten-free, and more. It's recommended to notify the resort in advance.
Yes, each resort offers a full-service spa with various treatments. However, spa services are not included in the all-inclusive package and incur an extra charge.
Some restaurants at Couples Resorts enforce a dress code for dinner. Generally, 'resort casual' attire is acceptable, which excludes beachwear and flip-flops.
Yes, gratuities are included. However, guests are welcome to provide additional tips for exceptional service.
Absolutely. Couples Resorts offers a variety of packages and services to celebrate special occasions. It's advised to notify the resort during booking about any special events you'll be celebrating during your stay.
Yes, there is a nurse on the property for basic health needs, and a doctor is on-call 24 hours a day. However, fees apply for medical services.
More in Jamaica or More Couples Resorts?
If you're still looking, take a look at:
---
💼 We cherish our independence! ✈️ Our travel recommendations are carefully researched, bias-free, and powered by human expertise by April and Ricky of LRB (we have personally researched and travelled to many of these destinations and researched others thoroughly through first-hand accounts). 🌍✨
We try to keep everything up to date, but please always do your own research and contact us if you know any issues for us to help others as best we can as a small but professionally focused team! 🧐📚⚠️