Rose Hall Resort Jamaica
Top 5 (For an excellent vacation)
If you're looking for a great Rose Hall Resort in Jamaica, you'll definitely find one. This area of the world is well-known for its great resorts both in terms of value for money and quality.
Searching through a ton of resorts can be mind-numbing and tends to take a long time. So what we've done is search through the all of the resorts in the area, picked out the best ones, and listed them here. 
We've picked out the 5 really excellent resorts for you to check out (plus one bonus option).
Rose Hall really is a gem that not everyone knows about and staying at one of these top resorts would really give you a fantastic holiday. They are beautiful and relaxing.
Hilton Rose Hall - One of the top resorts in Rose Hall
About Rose Hall (for those unfamiliar):
Nestled along the pristine shores of Jamaica's northern coastline, Rose Hall is a captivating destination that combines rich history, luxurious all-inclusive resorts, and an array of unforgettable activities. Here, visitors can indulge in the relaxed Caribbean lifestyle while discovering the enchanting stories that surround the area's historic plantation homes. In this article, we'll guide you through the best all-inclusive resorts in Rose Hall and provide insider tips on how to make your Jamaican vacation truly exceptional.
Rose Hall, Jamaica, is very close to Montego Bay (another mecca of great resorts) and on the north-west side of the island.  It is named after it's great attraction, Rose Hall, which is a Georgian mansion and the most famous house in all of Jamaica (according to Wikipedia). 
Make the most of your Rose Hall vacation.
See the TripAdvisor Rose Hall Map to search resorts by price or rating. Also find great attractions and things to do in Rose Hall.
---
The Resorts
Most resorts in Rose Hall will be beachfront, have a great pool and many in this area (meaning Jamaica) are all inclusive.
Jamaica also has a number of resorts focused on couples and adults only as well as resorts really geared towards the family. So keep this in mind when looking through the resorts below.
Hilton Rose Hall Resort & Spa

Best For Families
| Feature | Description |
| --- | --- |
| Location | Rose Hall, Montego Bay, Jamaica |
| Category | All-inclusive, family-friendly resort |
| Accommodations | Spacious guest rooms and suites with modern amenities and optional ocean views |
| Dining Options | A variety of on-site restaurants and bars, offering international and local cuisine |
| Activities & Amenities | Private beach, expansive pool complex, water park, spa, fitness center, golf course, kids' club, and daily activities |
| Nearby Attractions | Rose Hall Great House, Cinnamon Hill Golf Course, White Witch Golf Course, and Montego Bay city center |
Situated on the historic Rose Hall Plantation, the Hilton Rose Hall Resort & Spa is a family-friendly, all-inclusive resort that offers something for everyone. With its private beach, expansive pool complex, and thrilling water park, the resort provides ample opportunities for relaxation and adventure. Dining options cater to diverse tastes, and the on-site spa offers rejuvenating treatments for guests. The Hilton Rose Hall Resort & Spa's combination of modern amenities and historical charm make it a standout choice for families and couples alike.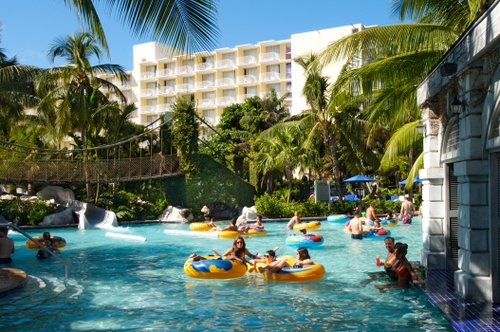 Awesome pool at the Hilton!
The Hilton in Rose Hall is all inclusive and very popular. It's on a private beach, has a golf course, and a full-service spa. For the kids and young at heart there's a lazy river and 3 pools. 
Children under 12 are free and there's a kids club included in your stay. 
Reviewers give this resort really great scores and families especially love it. The water park is reported to be very fun, food (and buffet) is good quality, service is quite good and past guests quite like the entertainment.
One drawback:
The beach which is a bit on the small side. 
Check Reviews and Prices:
Click here for more information on the Hilton Rose Hall Resort and Spa.
---
Iberostar Grand Rose Hall All Inclusive Resort
Best for Couples
Experience the epitome of luxury at the adults-only Iberostar Grand Rose Hall. This all-inclusive, five-star resort offers elegantly-appointed suites with ocean views, a variety of international dining options, and an award-winning spa. Guests can enjoy a wide range of activities, including golf, water sports, and nightly entertainment. With unparalleled service and a focus on excellence, the Iberostar Grand Rose Hall is perfect for couples and honeymooners seeking an indulgent escape.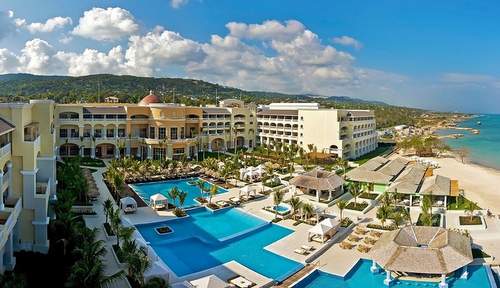 Best Rose Hall Resort Jamaica for Couples!
The Iberostar Rose Hall is another of the resorts in Rose Hall. It's all inclusive, adults only and features amazing water views from every room. Impressive 24-hour amenities, great shows, a good selection of quality drinks and 'a la carte' dining.
But that's not all.
Personal butler service, champagne at check-in, and direct access to a private beach make this a great option.
Reviews are also very, very good for this resort. There are many returning guests and couples especially like this resort. The food is reported to be excellent, it's very high class, and they have aromatherapy piped throughout (and that's the first we've heard of this being done anywhere).
Check Reviews and Prices:
More information, special offers and reviews: Iberostar Grand Hotel Rose Hall
VIDEO: Iberostar Grand Rose Hall, Montego Bay Jamaica
Iberostar has 2 more options
 in this area and suitable for adults or families.
The Iberostar Rose Hall Suites are spacious, 5 star and all inclusive also. They offer a kids club as well as adult activities such as spa treatments and sport options.

Reviews for the suites are excellent.
The final Iberostar option is the Rose Hall Beach Hotel. It is open to all ages, 5 star, all inclusive and has the amenities offered at both of the other resorts.
Reviews are just slightly lower than the Suites and Grand resorts but still quite good overall for this Rose Hall resort Jamaica.
---
Where to Find Great Deals for Rose Hall
Reviews and prices at a glance of all resorts and hotels in Rose Hall

---
Another Great Family Resort: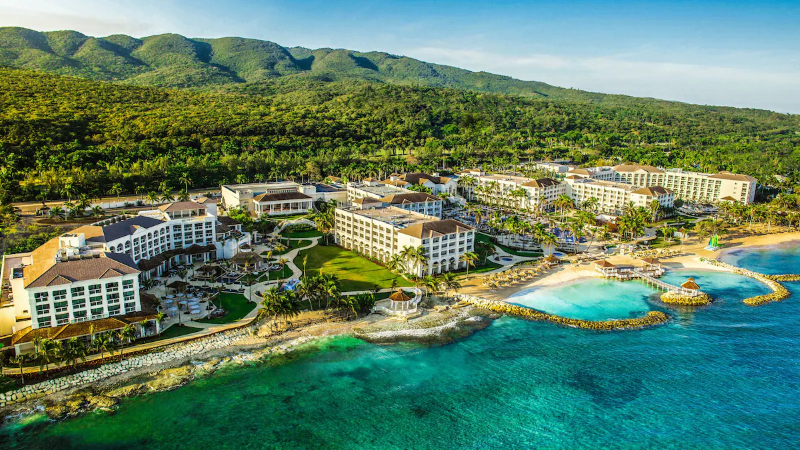 This is a great resort for all ages with great views of the water, lots of activities and great food.
Best of all? It's all inclusive.
This means unlimited dining and drinking at all 16 (yes, 16) restaurants and bars, watersports, dance lessons, games, nightly entertainment and shows, Kidz Club and more.
There are two swimming pools and two heated whirlpools as well as beach butler service (always handy).

This Rose Hall resort features 387 guestrooms and suites with the really cool option of a swim-up room as well as butler suites.
Reviews here are excellent. Past guests like the bay the resort is set on (it's easy to swim in), entertainment, and service is often noted as being fantastic with staff going above and beyond.

Check Reviews and Prices:
Video of the Hyatt Ziva Resort and Zilara Resort. (One side is for families, one side is for couples.)
And it's other half: 
Hyatt Zilara Rose Hall
Exclusively for adults, the Hyatt Zilara Rose Hall is an all-inclusive oasis that promises a sophisticated and serene vacation experience. With its modern design, lavish accommodations, and exceptional dining options, the resort caters to travelers seeking an upscale getaway. Guests can indulge in a variety of activities, including spa treatments, yoga classes, and snorkeling excursions. The Hyatt Zilara Rose Hall's commitment to personalized service and attention to detail sets it apart from other all-inclusive resorts.
A great spot for romance!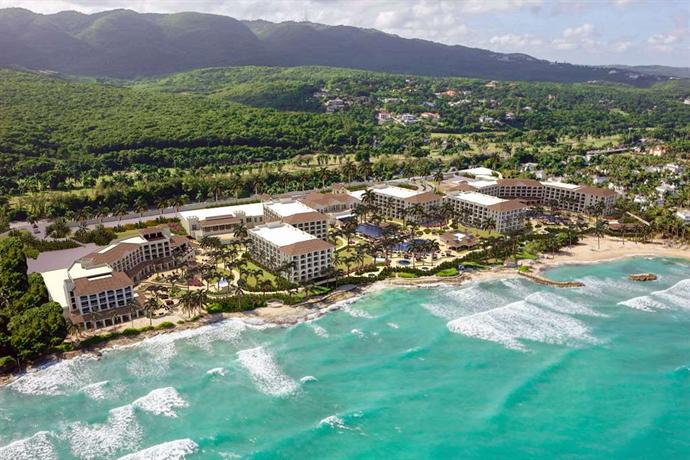 Hyatt's Zilara Resort is the other half of the Ziva Resort. This side is geared towards adults. It is an excellent resort - modern, well-done and gets fantastic reviews from past guests.
Aside of the great views, calm beach and delicious food here, there are adult-focused activities like couples massages, tropical cocktails, a secluded adult-only pool and nightly entertainment.
It is also all inclusive.

What are the rooms like?
There are 234 guestrooms and suites with some being swim-up rooms as well as butler suites. 

This is also a great spot for a wedding (and honeymoon too).

Golf, a great spa and plenty of daytrip ideas all make this an excellent pick. 

Reviews from past guests note that the entertainment is awesome, the entire property and staff are outstanding, wine selection is fabulous, and some call it their favorite hotel ever!

Check prices and reviews:

More on Hyatt's Zilara Rose Hall Resort Jamaica
---
Jewel Grande Montego Bay Resort & Spa
Jewel Grande Montego Bay Resort & Spa
The Jewel Grande Montego Bay Resort & Spa is an all-inclusive haven that caters to travelers seeking luxury and relaxation. With its spacious suites, private villas, and world-class spa, the resort provides an unparalleled level of comfort and tranquility. Guests can enjoy a variety of dining options, from gourmet international cuisine to authentic Jamaican fare. The resort's commitment to excellence ensures a memorable vacation for couples, families, and solo travelers.
Find the best deal, compare prices, and read what other travelers have to say at Tripadvisor
Bonus Option: Have you considered a villa?
Royal Villas at Half Moon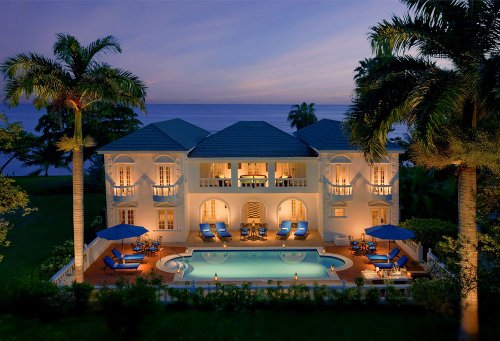 Another great option in Rose Hall are the Royal Villas. They consist of 33 condos on a private beach. There's a pool, 12 restaurants, a full-service spa and golf nearby. This is not all inclusive but they do have breakfast available.  
Reviews here are excellent. The spa has been mentioned more than once as outstanding and the hospitality offered is also top notch. 
Check reviews and prices:
More information on the Royal Villas at Half Moon. 
If the idea of staying in a villa has piqued your curiosity, check out what's on offer in Jamaica here.
Map of Jamaica Villas
See the TripAdvisor Jamaica Map to search villas and vacation rentals.

---
Find the Rose Hall resort Jamaica you were after? If you're still looking, you can also try:
While enjoying your all-inclusive vacation in Rose Hall, don't miss the opportunity to explore the area's rich history. A visit to the iconic Rose Hall Great House, a beautifully restored plantation home with a mysterious past, is an absolute must. You can also venture out on a guided tour to learn about Jamaica's vibrant culture, visit nearby waterfalls, or take a thrilling zipline adventure through the lush canopy.
Rose Hall, Jamaica, offers the perfect blend of relaxation, adventure, and cultural exploration. With its luxurious all-inclusive resorts and fascinating historical attractions, a vacation in this tropical paradise is sure to leave you with unforgettable memories. So pack your bags, book your flight, and get ready to experience the magic of Rose Hall.
---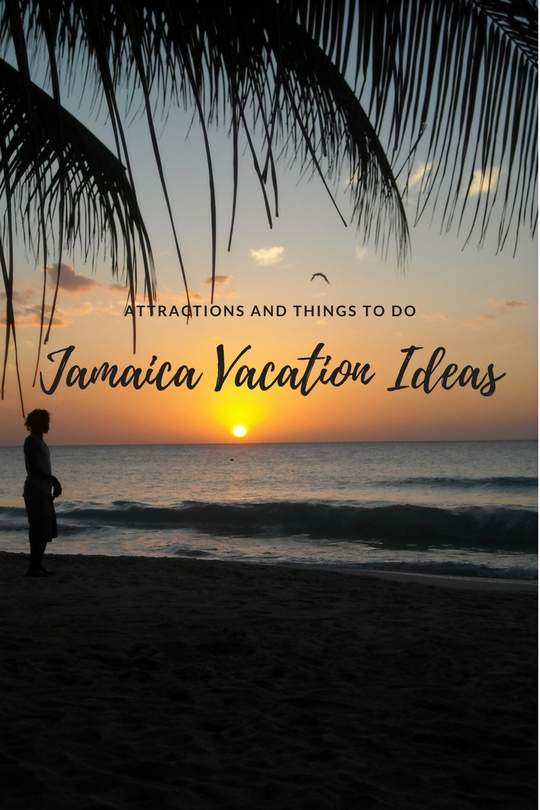 As someone who's passionate about travel and has experienced the beauty of Rose Hall's all-inclusive resorts first-hand, I'm here to answer some frequently asked questions to help you plan your perfect Jamaican getaway.
A: At Rose Hall's all-inclusive resorts, your package typically covers accommodations, meals and snacks at various on-site restaurants, alcoholic and non-alcoholic beverages, a range of non-motorized water sports, daily activities, nightly entertainment, and access to resort amenities like pools, gyms, and beaches. Some resorts also include airport transfers, room service, and gratuities. Keep in mind that offerings may vary between resorts, so it's essential to confirm the inclusions with your chosen resort. Not all the resorts on this page are fully all-inclusive.
A: Yes, there are several adults-only all-inclusive resorts in Rose Hall. Notable options include the Iberostar Grand Rose Hall and the Hyatt Zilara Rose Hall. These resorts cater specifically to adults, providing a serene and sophisticated atmosphere, perfect for couples or solo travelers seeking a more tranquil vacation experience.
A: While it's not strictly necessary to book tours and excursions in advance, it's a good idea to do so, especially during peak travel seasons. Booking in advance ensures that you secure your spot and avoid disappointment if an activity is sold out. Most resorts have tour desks or concierge services that can assist you in planning and booking excursions.
A: In addition to enjoying the luxurious amenities of your all-inclusive resort, you can explore the rich history of the area by visiting the Rose Hall Great House. Other popular activities include guided tours of nearby waterfalls like Dunn's River Falls, zipline adventures through the lush Jamaican jungle, snorkeling and scuba diving excursions, and experiencing local culture in nearby towns and villages.
A: The all-inclusive resorts in Rose Hall are conveniently located approximately 10-15 miles (16-24 kilometers) from the Sangster International Airport (MBJ) in Montego Bay. Depending on traffic, the drive usually takes between 20 to 30 minutes.
A: The best time to visit Rose Hall is during the dry season, which runs from December to April. During this period, you can expect sunny, warm weather with minimal rainfall, making it the ideal time for enjoying outdoor activities and lounging on the beach. Keep in mind that this is also the peak travel season, so it's advisable to book your accommodations and excursions in advance.
See Jamaica for families for attractions and things to do.
---
More Great Resorts in These Caribbean Locations:
---
Share Your All-Inclusive Adventures and Questions! 🌴 Have a memorable experience from a luxury all-inclusive vacation? We'd love to hear it at Luxury Resort Bliss. We're on the lookout for top-quality, insightful tales that'll inspire our community. Dive in and be a part of our sun-soaked stories! 🌊🍹✨
The story is a fictionalized account founded on travel expertise, research, and experience. Always refer to recent guest reviews and perform due diligence before booking.
💼 We cherish our independence! ✈️ Our travel recommendations are carefully researched, bias-free, and powered by human expertise by April and Ricky of LRB (we have personally researched and travelled to many of these destinations and researched others thoroughly through first-hand accounts). We also have put in the hard miles, and Ricky has worked for decades for resort and hotel chains  Hyatt, Hilton, Shangri-La and Radisson before starting Luxury Resort Bliss in 2007. 🌍✨ Unlike some other resort review websites we are concerned on the guest experience rather than mere corporate interest.