Bundaberg Holiday Guide
As a freelance travel writer, I'm always on the lookout for new adventures and stunning destinations to explore. So, when I heard about the wonders of Bundaberg and the nearby Great Barrier Reef, I knew I had to pack my bags and see it for myself.
Thinking of visiting Bundaberg for your next family holiday but wondering what there is to do in the area? 
We've got you covered!
I arrived in Bundaberg, a charming coastal town in Queensland, Australia, on a sunny morning. The warm breeze was refreshing, and I couldn't wait to explore the town and its surroundings. I checked into my hotel, The Point Resort, located just a short drive from the Bundaberg airport. The resort offered stunning ocean views, luxurious amenities, and a relaxing atmosphere that was exactly what I needed after a long journey.
Bundaberg is a Queensland hidden gem. There are beautiful beaches, great family activities and turtles! 

And that's not all. 
About Bundaberg, Queensland
After settling in, I set out to explore the town of Bundaberg, starting with the famous Bundaberg Rum Distillery. I learned about the history of the distillery, its unique brewing process, and even got to taste some of their delicious rum. From there, I headed to the Bundaberg Botanic Gardens, a tranquil oasis of native and exotic flora, and enjoyed a peaceful stroll through the gardens, taking in the colors and scents of the flowers.
But what I was really looking forward to was exploring the Great Barrier Reef. I booked a tour with Lady Musgrave Experience, a local tour operator, and set off early the next morning. The boat ride to the reef was breathtaking, with the turquoise waters glittering in the sun and the distant horizon stretching out before me.
As we approached the reef, I was in awe of the colorful coral formations and the diverse marine life that surrounded me. I put on my snorkeling gear and dove into the water, feeling the coolness of the water against my skin. I swam alongside schools of fish, saw rays and turtles, and even caught a glimpse of a reef shark. It was an experience that I'll never forget, and one that left me feeling connected to the natural world in a way that I hadn't experienced before.
After a long day of exploring the reef, I headed back to The Point Resort for a relaxing evening. I watched the sunset over the ocean from my balcony, and enjoyed a delicious meal at the resort's restaurant, which offered a fusion of Asian and Australian cuisine. The resort's spa also offered a variety of treatments, so I indulged in a massage to help me unwind after a busy day.
Overall, Bundaberg and the Great Barrier Reef exceeded my expectations. The stunning natural beauty, friendly locals, and unique experiences made it a trip of a lifetime. For travelers looking for a luxurious and relaxing getaway, I highly recommend The Point Resort. The resort's oceanfront location, luxurious amenities, and peaceful atmosphere made it the perfect place to unwind after a long day of exploring.
Fun facts: Bundaberg is about 4 hours north of Brisbane. It's a place many backpackers visit to work on farms and pick fruit and veggies—a lot of food is grown here.

It's an easy-going, friendly place with great weather all year round. Summer is hot like everywhere else, but winter is often perfect.

It's a great beach destination for a number of reasons:
Beautiful white coral sand
Great water temperatures
Crystal clear water (usually)
Kite surfing at Elliott Heads
No crocs
No box jellyfish ( they've been seen from Agnes Water and north)
Not usually stingers (jellyfish) but blue bottles can be blown in
Soldier crabs at low tide are fun
It's not a great spot for surf as waves are usually quite small. Great for small children though!
Mon Repos: Turtle Beach

Mon Repos is a turtle conservation area in Bundaberg. This is where people come to see huge turtles laying eggs and baby turtles hatching. 
You buy tickets with a ranger and come when it starts to get dark. They take you down to the turtles and teach you all about them. I have only heard good things about this tour and it's definitely worth checking out if you're here during turtle season - November - March.

Tip: The earlier you arrive, the sooner you'll be taken down to the beach. You may need to wait late into the night

Bundaberg For Families
Bundaberg is very family friendly for a number of reasons.
The beaches and river mouths are great, easy places to swim with kids and teens.
There is accommodation and caravan parks set right on the beach in Elliott Heads, Bargara, and Moore Park Beach.
Great local playgrounds like Baldwin Swamp, Alexandra Park (with a free zoo) and Boreham Park.
Things to do include Bundaberg Soft Drink Factory, Mon Repos (see above), the Botanic Gardens (it's got a train) and Snakes Down Under in Childers. Check out the local tourism website for the details.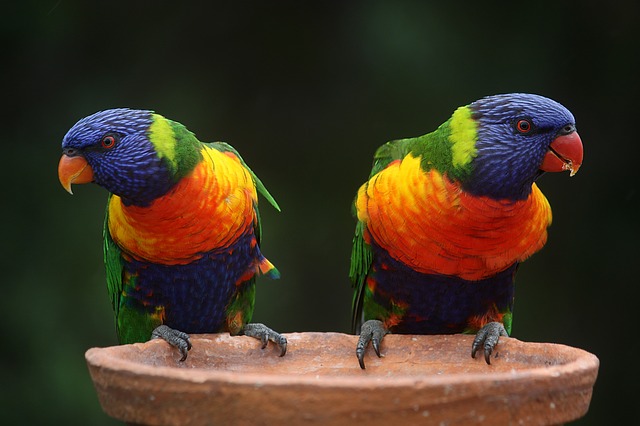 Bundaberg Accommodation
If you want to stay in Bundaberg itself, check out the top-rated hotels and spots to stay here.
The city is not where we would recommend staying for families. It's much nicer on the coast.
Great Local Caravan Parks Are:
Moore Park Beach Holiday Park (a little out of the way but nice and north of Bundaberg).
Elliott Heads Tourist Park
Elliott Heads Caravan Park is another great option for travelers visiting Bundaberg. This park is located in the peaceful coastal village of Elliott Heads, just a 20-minute drive from Bundaberg. It offers a range of accommodation options, including powered and unpowered campsites, as well as cabins and villas.
Elliott Heads Caravan Park is a great choice for those who love the great outdoors and want to be close to nature. The park is situated right next to the beach, and guests can enjoy swimming, fishing, and surfing in the clear waters. There are also plenty of walking trails and bike paths to explore, with stunning views of the coastline.
For families traveling with kids, the park offers a range of activities and facilities, including a children's playground, a jumping pillow, and a games room. There are also BBQ facilities and a camp kitchen for guests to use, making it easy to prepare meals while enjoying the outdoors.
Elliott Heads Holiday Park (on the quieter side, great river for kids to swim in and lifesaver beach)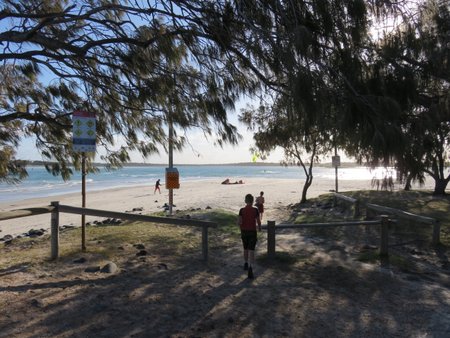 Bargara Beach Caravan Park (closest to the city, across from beach and extensive Neilsons Park, no sand flies)
I would recommend the Bargara Beach Caravan Park, a family-friendly caravan park located just a short drive from Bundaberg. The park offers a variety of accommodation options, including cabins and campsites, and is a great choice for families or solo travelers looking to explore the Bundaberg region.
You can also look up local real estate agents and vacation rentals in the area so stay at the beaches. Another nice way to go.
If you are a backpacker, please research the hostels. Don't just stay in any one. You need to be sure you won't get taken advantage of here and be charged for your accommodation for days on end while work is "arranged" for you. Ask around and get a recommendation.
Activities in Bundaberg
Reef - Lady Elliott Island
You can visit the Southern Great Barrier Reef from Bundaberg. Hop on a boat and take the trip out to Lady Elliott Island, snorkel or dive and spend a great day out there. It's a full day trip.
Authors Unleashed: Unveiling the Ultimate Travel Experience through Expert Reviews, Ratings, and Research
💼 We cherish our independence! ✈️ Our travel recommendations are carefully researched, bias-free, and powered by human expertise. We use AI sparingly for editing purposes, ensuring an authentic and reliable experience. Join us on our unbiased journey! 🌍✨
Always do your own research! 🧐📚⚠️