puerto vallarta all inclusive Resorts Bliss List
Are you ready for Puerto Vallarta all-inclusive Resorts to make your vacation dreams come true?
Close your eyes and imagine paradise. If you're picturing pristine beaches, art on every corner, and dancing until sunrise, we have the destination proven to bring your fantasies to life.  
Puerto Vallarta all inclusive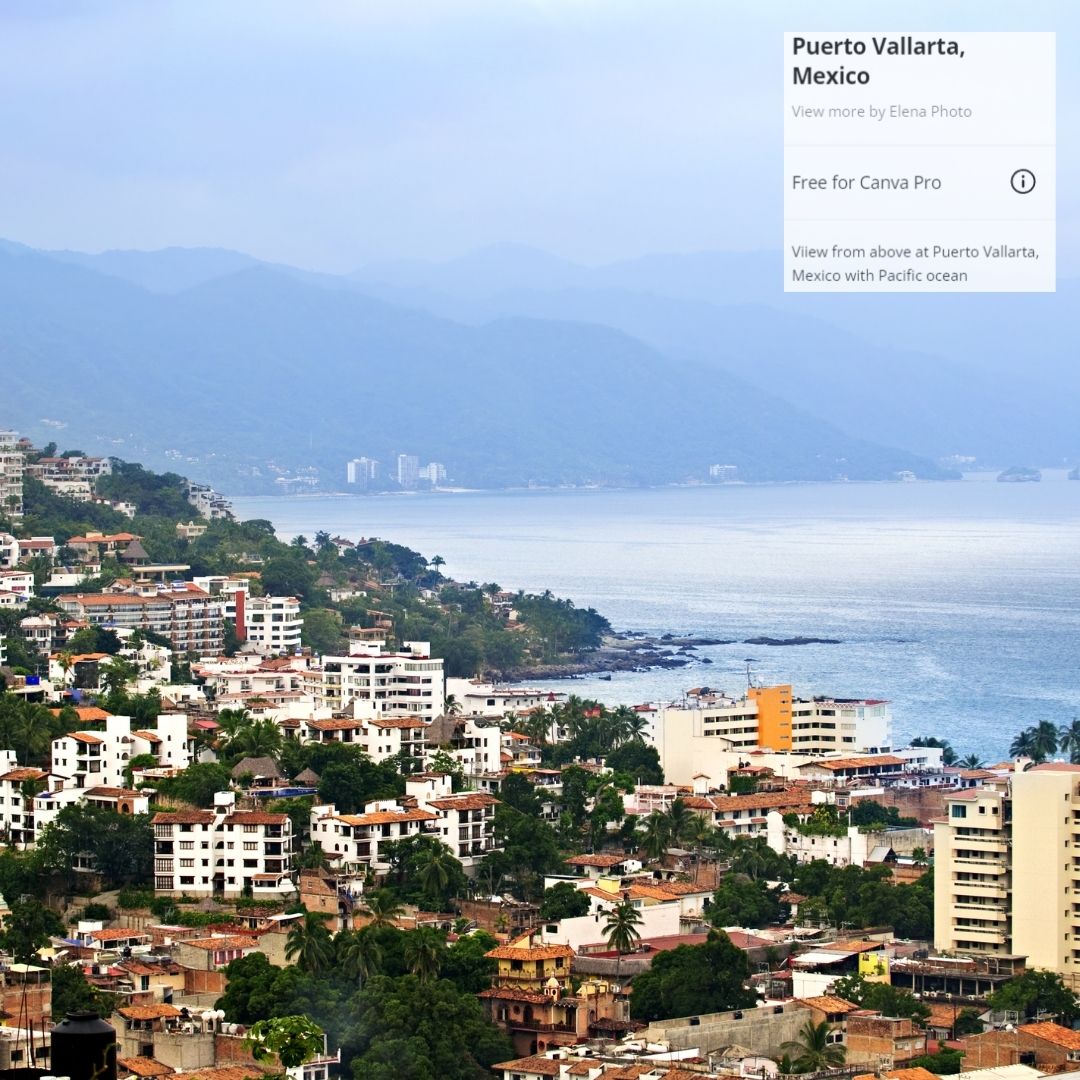 Puerto Vallarta remains a top vacation destination, with families and couples flocking by the hundreds to its white beaches and vibrant accommodations every year. Entering mainstream American entertainment in the classic film 'Night of the Iguana,' the city has continued to build momentum and exceed expectations. 

Over the years, this Mexico resort town has fine-tuned how to deliver memorable experiences to all their traveling guests. Discover the perfect Puerto Vallarta All Inclusive Resorts from safety to fresh seafood, and book your next vacation now! 
Why Do People Continue To Choose Puerto Vallarta All Inclusive Resorts?
Puerto Vallarta remains a trustworthy choice, but we'd be remiss not to address concerns of over-crowding. A lot of effort has gone into safety. A priority of the government has been that regardless of where you stay, you will be safe and have plenty of space for you and your family to walk, frolic, or siesta the hours away and Puerto Vallarta has emerged as one of the safer options in Mexico. 
Unlike other travel destinations, Puerto Vallarta has enough sand space to go around and a diverse range of activities away from the water, perfect for any budget or bougie extravagance. 
Puerto Vallarta exists on the second-largest bay in the world, plus it has forty public beaches within city limits. Each Puerto Vallarta, all inclusive resort on our list, boasts private beaches or pools, but you can also wander off the beaten path for a local experience you won't ever forget and is favorably comparable to Cancun! 
Top Puerto Vallarta All Inclusive Resorts
The scores of Puerta Vallarta all-inclusive resorts, on the Pacific Coast of Mexico, on the Bay of Banderas.
Puerta Vallarta is a beautiful bay surrounded by waterfall filled jungles and fringed by golden beaches. Dubbed the Riviera of Mexico, there are plenty of reasons to come and experience the place for yourself. Do keep in mind however that this is a highly sought out destination during holiday times as locals head for the coast.

Unlike other regions of the world, the all-inclusive format dominates here in Mexico and there are as many or more resorts here that practice the all-inclusive format as those that adhere only to the European style. Puerto Vallarta All Inclusive Resorts are comparable to those other great Mexico resort towns of Cancun and Cabo San Lucas.
Prepare to be amazed at everything Puerto Vallarta has to offer!

When you open your suite's door at any Fiesta Americana location, the attention to detail will be the first clue to your upcoming vacation experience. Suites have marble floors and private balconies or terraces to provide an experience unlike any other. 
With the all-inclusive package, family and friends will start their Puerto Vallarta vacation with an included airport transfer and have the choice of five restaurants ranging from ceviche to American-style burgers and nachos. 
An added benefit for our health-conscious visitors is that this is a smoke-free property. Inhale relaxation and exhale at the on-site Nakawè Spa and return to real life with a renewed focus and passion. 
Fiesta Americana Puerto Vallarta All Inclusive & Spa on Hotels.com
Villa Del Palmar Beach Resort & Spa

Villa Del Palmar Beach Resort & Spa has been voted the #1 Best Value of 29 All Inclusive Resorts in Puerto Vallarta on TripAdvisor. If you choose to book your vacation at this property, get ready for a packed schedule! This all inclusive Puerto Vallarta resort offers aqua aerobics, Zumba, morning stretching on the beach, and a Friday night Beach Party! This is a resort tailored to families and looks to meet all your needs and expectations on site. 
Start your day with fresh crêpes and end it with suites that have vibrant furniture and plush accommodations to ensure you sleep soundly. The Villa Del Palmar staff offers day trips for fishing and will prepare any fresh catches for you to devour in your suites. This Puerto Vallarta all-inclusive resort will exist in your family's memories for years to come. 
Villa Del Palmar Beach Resort & Spa
Sheraton Buganvilias Resort & Convention Center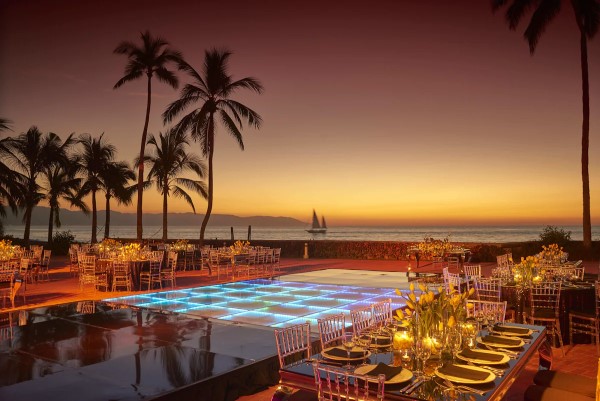 Sheraton Buganvilias
Internationally associated with excellence, the Sheraton Puerto Vallarta all inclusive resort experience is unlike any other. What sets this apart from other experiences is choosing one of five different all-inclusive packages. The Sheraton team has designed the ideal vacation for foodies, golf enthusiasts, or couples looking to rekindle their romance. All the Sheraton packages are exclusive to their location and brand facilities. 

Guests can also book an all-inclusive experience to enjoy the four restaurants or pay an additional fee to spend a day in the spa. The Sheraton Kids Club will make sure their days are filled with crafts and laughter for families traveling with young children. With the patient team member's close supervision, every family member will have stories to share at dinner!
Sheraton Buganvilias Resort & Convention Center on Hotels.com
https://sheratonvallartaallinclusive.com/
Adult Only All Inclusive Peurto Vallarta
The Secrets Puerto Vallarta Bay Adult Only all inclusive resort is next to its Hyatt property sibling, Dreams Vallarta Bay. Between the two properties, this vacation will be unlike any other. This is an adults-only Puerto Vallarta all-inclusive location and will not consider bookings with guests under 18 years old. 

Secrets Vallarta Bay Todo Incluido

 The Hyatt's mission is to redefine unlimited luxury. With their all inclusive package, guests will have drinks, dining, Wi-Fi, and service in a background of stunning sunsets. The team will "fuse excitement, entertainment, and elegance into a unique adults-only experience." Whether traveling as a new romance or with decades of devotion, sparks will continue to fly even after you leave. 

Secrets Vallarta Bay Todo Incluido
Video: Secrets Vallarta Bay, Adult Only Luxury!
Hilton Vallarta Riviera All-Inclusive Resort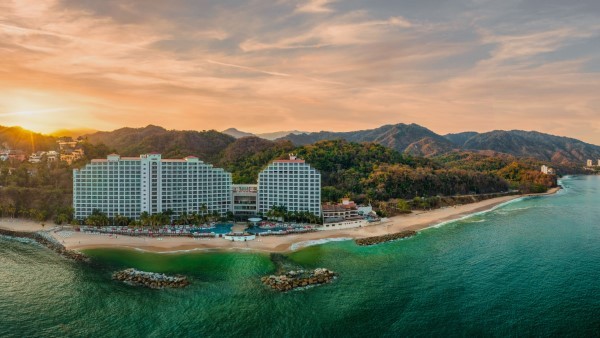 Hilton Vallarta Riviera All-Inclusive Resort
This Puerto Vallarta all inclusive experience starts the minute you check in! Guests can look forward to a welcome drink before being guided to their suite. The Hilton has over 400 rooms and 18 different styles. Guests will not be limited to hotel property. They can also take advantage of local tours to Zona Romantica and El Malécon or hop on a boat and explore the caves of Los Arcos de Mismaloya or the Isla Cuale.  

After a day of adventures, choose between nightly entertainment or recharging by two infinity pools. Feast with friends and family in eight different restaurants with menus ranging from Asian-inspired to local Mexican styles. Complete with four lounges and bars, quench your thirst from morning to dusk. 
Hilton Vallarta Riviera All-Inclusive Resort
Villa Premiere Boutique Hotel & Romantic Getaway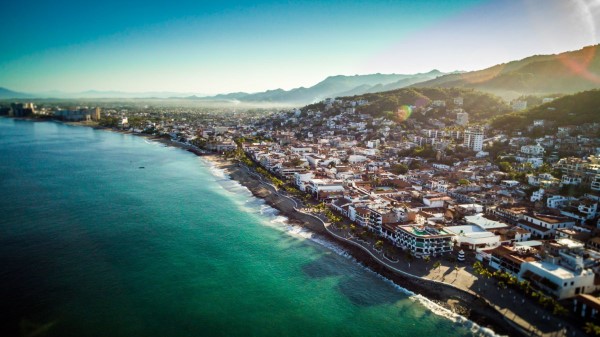 Puerto Vallarta Adult All-inclusive resorts
The Villa Premiere is one of three properties owned by Hoteles Buenaventura Puerto Vallarta. Standing apart from its competitors, this is a Mexican-owned and operated hotel chain with a location perfect for various guests. The Villa Premiere Boutique Hotel is an adults-only all inclusive Puerto Vallarta experience committed to sustainability and eco-aware hospitality. 
Guests can rent bicycles to explore the surrounding neighborhood or take advantage of the hotel Bali Beds and suntan in comfort. The Villa Premiere Boutique Puerto Vallarta all inclusive experience is limitless. 
Guests have options like paddleboarding, dining at four restaurants, aromatherapy for suites, and daily yoga. For extra fees, guests can also receive day passes at Hoteles Buenaventura two other properties, or schedule a private chef's table dining experience suitable for groups of 16. 
Villa Premiere Boutique Hotel & Romantic Getaway Adult Only All Inclusive
Video: Villa Premiere Boutique Hotel & Romantic Getaway
Crown Paradise Club Puerto Vallarta

Crown Paradise Club Puerto Vallarta
To feel like royalty, pamper yourself at the Crown Paradise Adults Only Puerto Vallarta all inclusive resort. Unlike other properties, the team will encourage you to head down to the marina or book a seasonal whale watching tour. A hidden gem in Puerto Vallarta, if you are over 18, this may be the perfect vacation destination. 

Choose to start your day with breakfast on a private terrace or plan a personalized dinner menu on top of three a la carte restaurants and a weekly disco, from Thursday to Saturday. Don't worry about getting too full because all the action and entertainment will come right to you! 
The Crown Paradise team takes every consideration to provide you with the perfect adults-only all inclusive vacation package. A place where dreams become a reality, there are nine different styles of suites and three penthouse accommodations complete with blackout curtains.
Crown Paradise Club Puerto Vallarta
Casa Velas
This is a unique vacation destination for the golf lover in your life. Unlike other all inclusive resorts, the Casa Velas adults-only all inclusive resort is located in Marina Vallarta golf club. Guests will be surrounded by lush greenery with daily shuttles to the nearby Táu Beach Club. 
The Casa Velas doesn't hold back. The unparalleled design allows guests to choose from eight suites, including two-level wellness suites complete with a private immersion pool in your garden to presidential accommodation perfect for a family of four with four separate bedrooms and a dining table for ten.
If you book the all inclusive package, you will be having breakfast, lunch, and dinner à la carte at Emiliano, the signature AAA Four-Diamond on-site restaurant. For an extra charge, guests can dine in their suites with personalized menus ranging from salads, soups, and steaks!
Garza Blanca Preserve Resort & Spa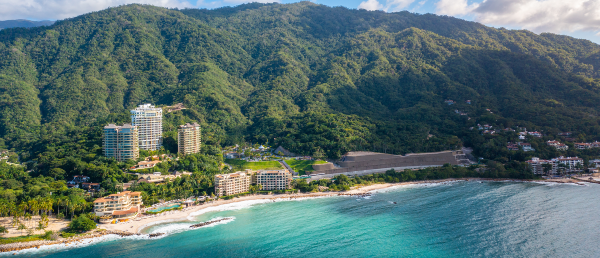 Garza Blanca Preserve Resort & Spa
Before you arrive in Puerto Vallarta, the Garza Blanca Preserve has made learning about your upcoming all inclusive resort painless. The website includes a guide listing everything included in your upcoming all inclusive Puerto Vallarta vacation, so there are no surprises.
The Garza Blanca Preserve has all inclusive options and has one of the most thoughtful and diverse kids club schedules and activities. If you are traveling with your family, this Puerto Vallarta location will stand out for offering hikes into the jungle and several daily activities. Guests can expect ceviche cooking classes, bird watching, guided arts and crafts workshops, live music and kayaking, snorkeling, and paddleboard lessons. 
The all inclusive option at the Garza Blanca Preserve Resort and Spa is for a powerhouse family that enjoys a dynamic week! Instead of kicking off your shoes, you're looking to experience everything nature and beyond can offer you during your Puerto Vallarta vacation. 
Garza Blanca Preserve Resort & Spa
Sunset Plaza Beach Resort
If you have ever wanted to experience having a private butler, this all-inclusive option will make your dreams come true. A unique attribute to staying at the Sunset Plaza Beach resort is a personal butler who can assist with unpacking luggage, making sure you have daybeds waiting for you on the beach, and more!
If you don't want to go to the beach, you have the choice of the heated infinity family swimming pool or the adults-only pool. There is also an on-site tennis court and fitness center, and guests will have the option to relax sore muscles in the Solarium deck with Jacuzzi. The Sunset Plaza Beach Resort also guarantees free Wi-Fi throughout the entire hotel property, not just in guest rooms. 
Hilton Vallarta Riviera All-Inclusive Resort
First time visiting Puerto Vallarta and staying at the Hilton Vallarta Riviera All-Inclusive Resort! Lots of time enjoying the hotel, sitting by the pool or on the beach, and paddle boarding in the ocean. All of this was booked for free, hotel and flights included, on points!

Barceló La Jolla de Mismaloya Grand Tourism
All Inclusive
322 226 0660
01 800 227 2356
barcelo.com 
Hotel Lindo Mar Resort
4 Stars
All Inclusive
322 221 5511
01 800 714 6547
lindomarresort.com
Dreams Resorts & Spa Puerto Vallarta
5 Stars
All Inclusive
322 226 5000
01 800 202 3301
dreamsresorts.com/drepv/
Hotel Lindo Mar
Resort
4 Stars
All Inclusive
322 221 5511
01 800 714 6547
lindomarresort.com
Club Meza del Mar
4 Stars
All Inclusive
322 222 4888
01 888 694 0010 US
clubmeza.com
Best Mexican All Inclusive Resorts: 

The island has many amazing beaches, resorts and activities that are perfect for couples and singles looking to relax and have fun. Cozumel is one of the most popular dive sites in the world. Alongside the Yucatan Peninsula it offers divers the opportunity to explore some of the region's most idyllic dive sites, including Palancar Reef and Columbia Reef.
Cozumel is a wondrous place with all sorts of beautiful features. Couples will enjoy a vacation on the island, but sometimes you need some time away from the kids. Adults only vacations are an excellent opportunity to explore Cozumel to its full potential and get some much-needed rest.
One of the best things about Cozumel is that it has a large variety of resorts, hotels and other accommodations to choose from. Whether you prefer an all-inclusive resort or like to do some exploring on your own, there's something for everyone, especially adventurous couples.
Secrets Aura Cozumel 
Video Review: Secrets Aura Cozumel
Location: Cozumel jungle surrounded by Mayan Ceiba trees and gardens.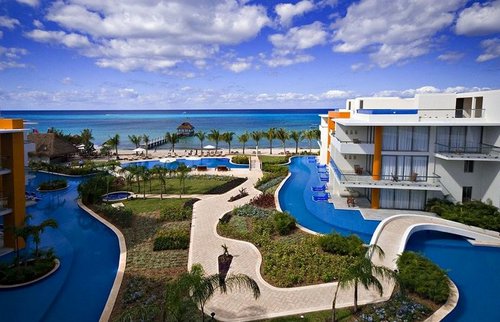 Secret Aura Cozumel
Amenities: All-inclusive means all meals, snacks, alcoholic beverages, soft drinks, Italian fusion cuisine restaurant, Sandy Terrace Lounge, Lobby Bar, and "Niki-Tiki" Beach Lounge.

Rooms: 96 rooms on three floors. They are all exclusive suites with views of the Caribbean Sea.
Reviews: Everyone who has stayed here has loved it as far as we can tell. You can assume from this that the food service is up to or above the standard of other resorts in the area. Having a brand-new resort is a clear advantage when it comes to room and facility satisfaction and this shows. Guests are equally impressed with the location and the service. Quick to give upgrades.
Go to Aura Cozumel Grand Bay

Share Your All-Inclusive Adventures and Questions! 🌴 Have a memorable experience from a luxury all-inclusive vacation? We'd love to hear it at Luxury Resort Bliss. We're on the lookout for top-quality, insightful tales that'll inspire our community. Dive in and be a part of our sun-soaked stories! 🌊🍹✨
The story is a fictionalized account founded on travel expertise, research, and experience. Always refer to recent guest reviews and perform due diligence before booking.
💼 We cherish our independence! ✈️ Our travel recommendations are carefully researched, bias-free, and powered by human expertise by April and Ricky of LRB (we have personally researched and travelled to many of these destinations and researched others thoroughly through first-hand accounts). We also have put in the hard miles, and Ricky has worked for decades for resort and hotel chains  Hyatt, Hilton, Shangri-La and Radisson before starting Luxury Resort Bliss in 2007. 🌍✨ Unlike some other resort review websites we are concerned on the guest experience rather than mere corporate interest.