All Inclusive Caribbean Vacations
Caribbean Inclusive Resorts
There are some really fantastic spots for some great all inclusive Caribbean vacations.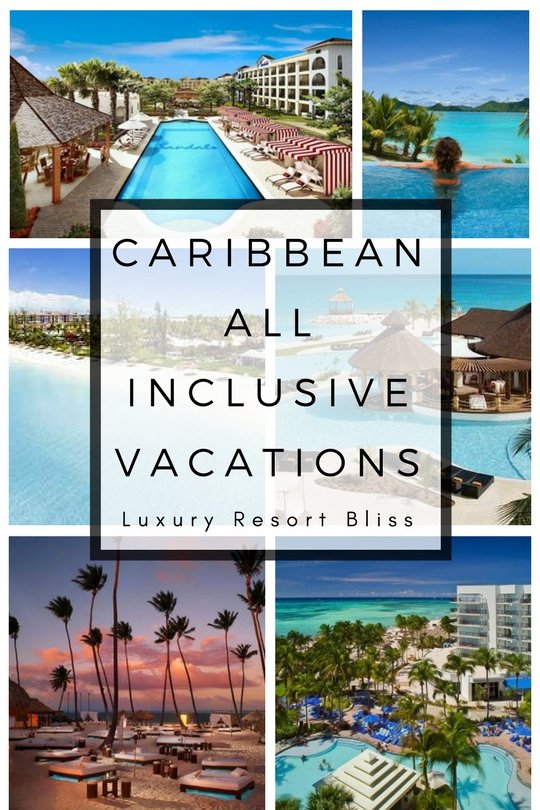 Caribbean vacations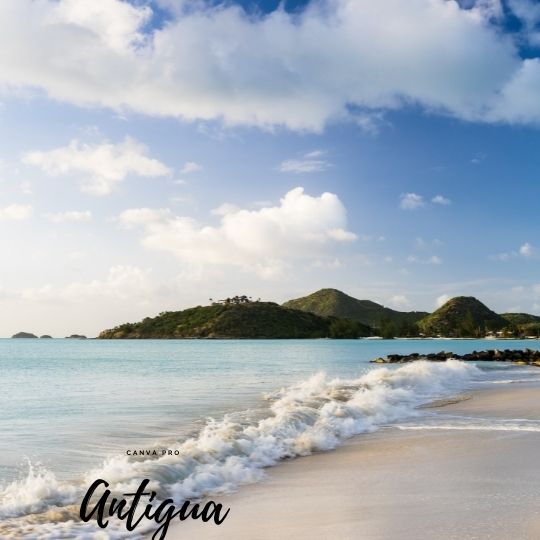 Antigua All Inclusive Vacations
Antigua Vacation Travel Guide

Antigua all inclusive resorts are numerous and almost always located in a pristine marine environment. Highlights are resorts like the adults only Galley Bay Resort and Spa (below) and St. James Hotel and Club All Inclusive for families. 
The best resorts in Antigua are often all inclusive and we've included a good list of them as well as good deals on luxury resorts and specials.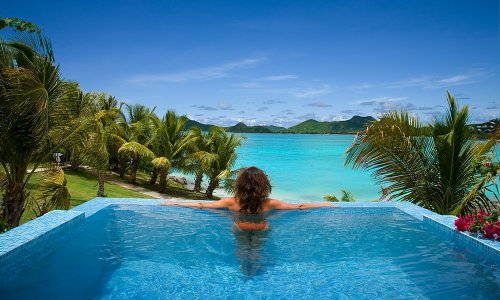 Antigua All Inclusive Resorts
---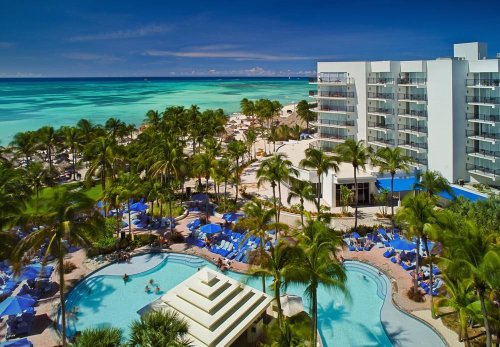 Aruba All Inclusive Resorts
One way to contain costs for an inexpensive vacation in Aruba is to go All inclusive. Once again the deals links on these pages are the best option for cheaper inexpensive vacation options in Aruba.
See the Aruba All Inclusive resorts
VIDEO: Discover Aruba - Island Guide 
---
Bahamas All Inclusive Vacations
There are plenty of great Bahamas all inclusive resorts. It's a great spot for snorkeling and white sandy beaches. The grand scale Atlantis Resort is a favourite for the family or there's the smaller Small Hope Bay Lodge.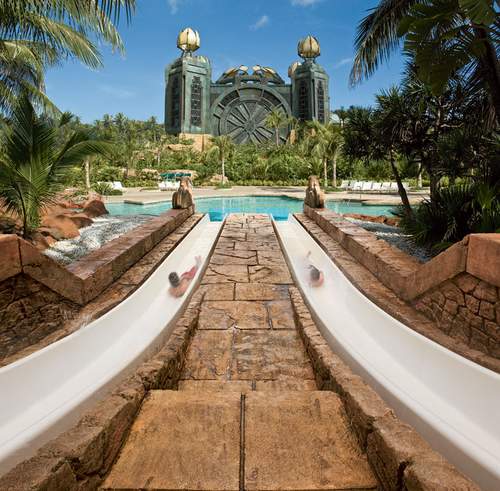 Waterslides at Atlantis Resort Bahamas
There are some beautiful resorts in the Bahamas with great service and locations. Only a stones throw away from the mainland.
You will find free nights and other discount options if you follow these links.

Atlantis Resort Bahamas
Bahamas All Inclusive Resorts
Bahamas Family Resorts
Bahamas Luxury Resort
Bahamas Travel Deals

---
Barbados Caribbean All Inclusive Vacations
Barbados is a more remote island paradise. Great for romance.
All Inclusive Resorts Barbados
Barbados Luxury Resort
Barbados Resorts
Barbados Vacations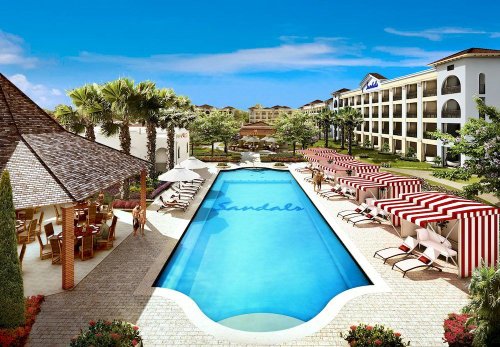 The New Sandals Barbados
The all inclusive resorts in the Barbados are fewer in number but there are some real gems to check out. A great spot for all inclusive Caribbean vacations. 
Video: Barbados Travel Guide - Must-See Attractions
---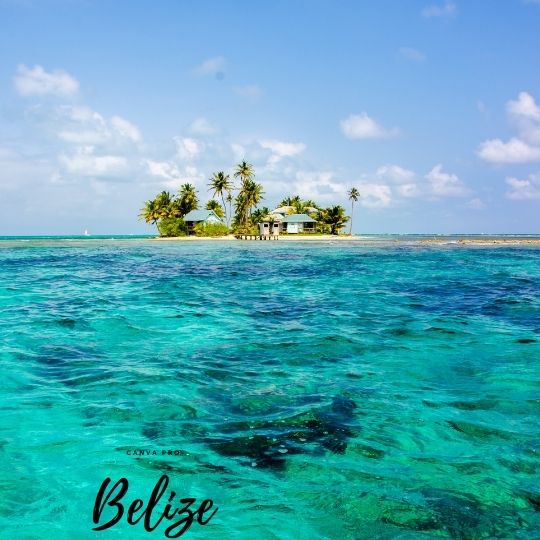 Belize All Inclusive Caribbean Vacations
Belize is one of our top spots currently for a vacation. It's not on everyone's radar but it's a great spot for fishing, tranquil beaches and great family or romantic vacations. See the all inclusive resorts in Belize.

El Pescador Resort Belize
---
Looking for some lovely pink sandy beaches and colourful buildings? You're not totally out of luck if looking for a Bermuda all inclusive resort. There are less all inclusive resorts on this island in general but you've got a handful of good options here.


Farimont Bermuda Beach
Close by the Caribbean, Bermuda is sometimes more pricey than some of the other islands. We recommend you use the links to the deals on these pages.

Bermuda All Inclusive Resort
Bermuda Luxury Resort
Vacation in Bermuda

---
Family All Inclusive Vacations: Best all inclusive family resorts

All inclusive resorts Caribbean

---
Cuba All Inclusive Caribbean Vacations
VIDEO: Cuba Vacation Travel Guide

Cuba all inclusive resorts are not without their charm. It's a great spot to find a bargain, beach and all inclusive vacation.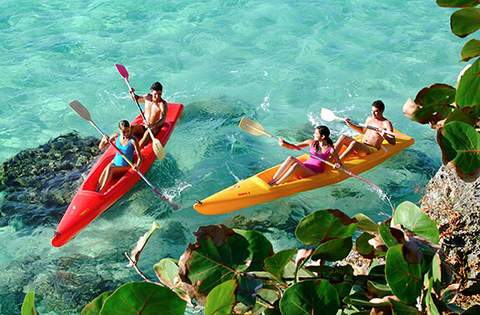 Enjoying the Water by Paradisus Rio De Oro Cuba Resort
---
---
The Dominican Republic is big in the field of all inclusive resorts. It's not as expensive as some other islands while being high in quality. There are a number of all inclusive options to choose from in the area such as: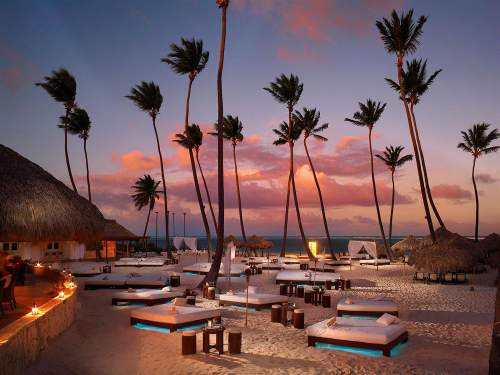 Paradisus Palma Real Golf & Spa Resort All Inclusive
---
Destination Guides: Jamaica

Jamaica is another great all inclusive destination in the Caribbean. They especially specialize in adult only or couples only all inclusive resorts. Families can also find great resorts here of course.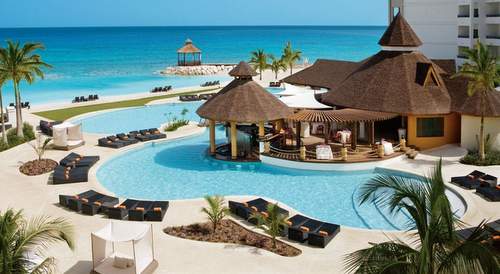 Secrets Jamaica
Save up to 65% at Beaches Negril Resort & Spa

Also see the official Jamaican Travel website.
---
St Thomas All Inclusive Resort Packages
See the latest St Thomas All Inclusive Resort Packages.


Frenchman's Reef & Morning Star Marriott Beach Resort All Inclusive Packages
Official travel website for St Thomas
---
Finally, you can also check out St Lucia All Inclusive. 
---
Cheap Caribbean Vacations
Too often looking for only the cheapest hotel regardless of quality leads to leads to disappointment. Especially when you later find you can often secure a room in a top rated, and reviewed hotel and then put together a travel package with one of the best on-line travel agents like expedia, priceline etc. on our current best cheap travel deals page.

Recent Deals for All Inclusive Caribbean Vacations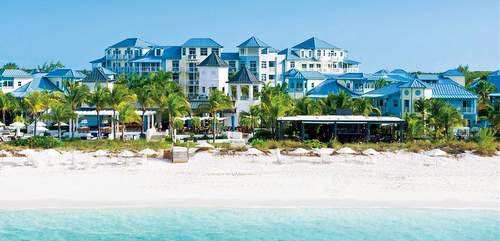 Beaches Turks and Caicos
If you'd like your flight included with your vacation package, the best spots to check out are:
For more deals and all inclusive Caribbean vacations information, visit Caribbean All Inclusive Resorts and Cheap All Inclusive Vacations. 
Best Caribbean All Inclusive Resorts: 
Virgin Islands (all-inclusive honeymoon)
Further than this I can only suggest you enjoy the Caribbean in style with the excellent value provided by our best Mexico resorts. If you are really looking for a Caribbean  island experience than Cozumel of the coast of Cancun is ideal.

---
Share Your All-Inclusive Adventures and Questions! 🌴 Have a memorable experience from a luxury all-inclusive vacation? We'd love to hear it at Luxury Resort Bliss. We're on the lookout for top-quality, insightful tales that'll inspire our community. Dive in and be a part of our sun-soaked stories! 🌊🍹✨
The story is a fictionalized account founded on travel expertise, research, and experience. Always refer to recent guest reviews and perform due diligence before booking.
💼 We cherish our independence! ✈️ Our travel recommendations are carefully researched, bias-free, and powered by human expertise by April and Ricky of LRB (we have personally researched and travelled to many of these destinations and researched others thoroughly through first-hand accounts). We also have put in the hard miles, and Ricky has worked for decades for resort and hotel chains  Hyatt, Hilton, Shangri-La and Radisson before starting Luxury Resort Bliss in 2007. 🌍✨ Unlike some other resort review websites we are concerned on the guest experience rather than mere corporate interest.