All Inclusive Resorts in California
A request we get quite often is to review the best all-inclusive resorts in California. And we have been hesitant to do this because there really have been very few authentic Californian all-inclusive resorts to speak of, we have recently come to see all-inclusive as more of a marketing tool. All resorts have inclusions and exclusions and come in different shapes and sizes depending on the economic conditions and desires of the desires of the visitors, which is often shaped by advertising. That said there are definitely some resorts in California which are  more authentically all-inclusive than others. Those resorts that meet with traditional expectations are the ones we will focus on in this review.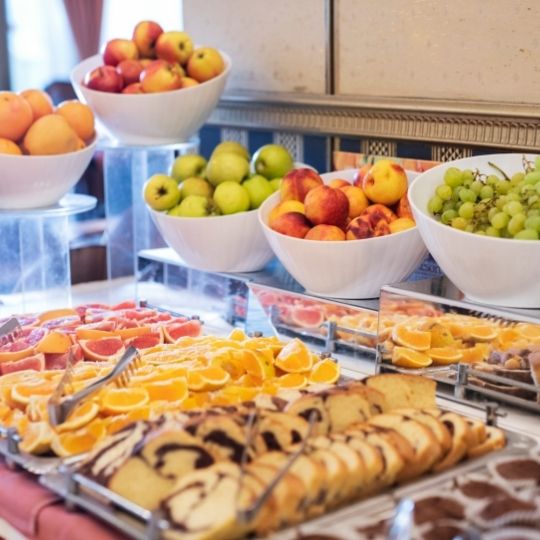 All Inclusive Resorts in California
When I say authentic I mean in the inclusive style  you know, with all drinks, beach activities, entertainment and the like we often associate with the Caribbean, Mexican and European All Inclusive resorts.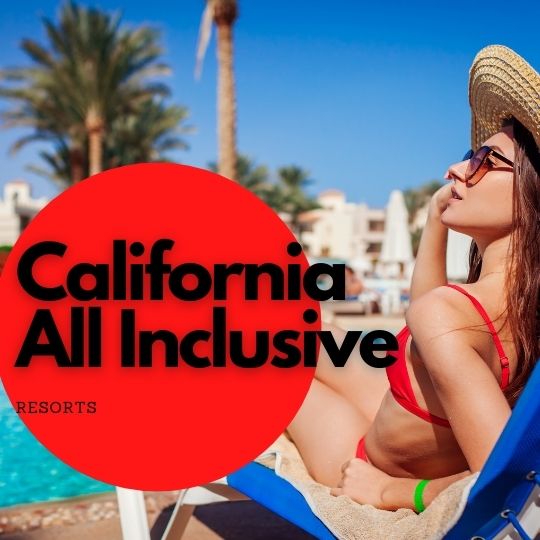 ---
Best Resorts All Inclusive Resorts in California
There are many resorts California all-inclusive resort equivalents, which offer something close to the Caribbean version.  They are definitely varied here - on the beach, in the desert, great golf, great spas, Disney, SeaWorld and more.
Below are some of our favorite resorts. Some are luxury, some are great for family vacations, and some are very good while not breaking the bank.
All Inclusive Resorts in San Diego
VIDEO: San Diego Vacation Travel Guide
San Diego has a variety of very good all-inclusive resorts. The San Diego luxury resorts in general get excellent reviews and are beautiful properties full of luxury rooms, golf courses and spas. 
Glorietta Bay

Glorietta Bay located in  Inn  Coronado offers  packages that include historic walking tours, romantic getaways, dinner for two, and much more! Take advantage of our convenient packages to help experience the best of Coronado!
Glorietta Bay is known for  is a regular Travelers Choice award winner and their packages which are updated frequently include things like complimentary Wi-Fi, cookies and lemonade by the pool, dinner for two and more. 
There are also very good 4-star San Diego resorts like Paradise Point below. 

San Diego all Inclusive Island Resort?
Know as San Diego's Island resort, Paradise point offers a range of offers which look make it look a lot like a traditional all-inclusive island resort.
All Inclusive California Family Resort
 On their packages' page you can find 'spa packages, family deals, and seasonal specials to enjoy with friends, family, or adult and honeymoon options.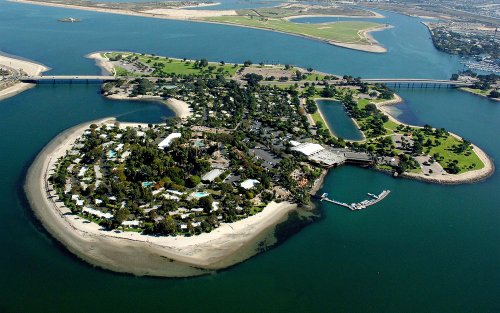 A great resort for families and almost next to SeaWorld. Families love this resort, it's got many pools, tennis courts, golf and a full-service spa. 
Get more information and see the latest reviews for Paradise Point Reserve.
See more San Diego resorts in California. 
VIDEO: Paradise Point: San Diego's Island Resort
 All Inclusive San Diego Packages

At the Fairmont Grand Del Mar you can expect to find all inclusive packages which include things like  'daily breakfast for two', and rounds of golf daily.
  If you are a AAA member or AA/CAA member receive a $50 dining credit plus 10% off your daily rate.
But the real benefits come when you pay the resort fee. These have included things like complimentary self-parking, kids' club when you book a  spa treatment. Young  kids also eat for free at one of the buffets.  There are plenty of other inclusions, and they are always changing then it is worth checking at the time. 
While in this area, we should also mention the California all-inclusive spa resort options.  The Waldorf Astoria  at Monarch Beach offers things like a  "Complete Retreat" breakfast,  $100 resort credit per night, valet parking, and more.
Monarch Beach Resort has been given the AAA Five-Diamond Award as well as the Condé Nast Traveler Readers' Choice Awards not too recently. Then you can expect to pay for your all-inclusive experience. 
Malibu, California All Inclusive Resorts
There are not really any 'authentic' Malibu all-inclusive resorts. The Malibu Beach in however has some pretty cool packages with things like a picnic on the beach, fliteboard lessons, drive and dine, wellness, adult only retreats and Californian all-inclusive honeymoon packages. See their latest offering.  
Family All Inclusive Resorts in California
Legoland Hotel at Legoland California Resort
This may not have been the first place to come to mind, but the all-inclusive credentials are there (in a relative sense)  Packages include free 2nd Day  Hopper Tickets. What a great inclusion for your next Southern California vacation! Also get 2nd Day free at Lego land tickets, Your choice of LEGO-themed room, full breakfast daily, Special welcome gift for the kids, nightly shows, dance parties and much more!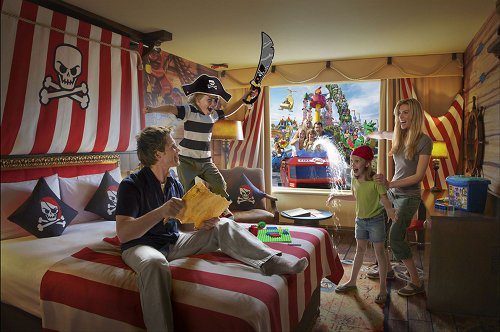 Legoland Resort is all family and all Lego. You are definitely fully immersed here in the Lego theme and what a blast for the kids!
The Legoland Hotel is a destination in itself. It's right at the entrance of Legoland and all the rooms are Lego themed. You can choose your theme - Pirate, Kingdom or Adventure. The rooms have 2 separate sleeping areas with the child area having bunk beds and more. 
Staying here gives you early access into Legoland. There's also children's entertainment every night, interactive lego features like a Castle Play Area, a family restaurant and buffet. There's actually a buffet just for kids. 
It looks like an amazing place and we've never come across anything so child focused in all the resorts we've reviewed around the world.
Get more information and see the latest reviews for Legoland Hotel.
VIDEO: LEGOLAND California Resort
---
California Adults only all-inclusive resorts 

As far as adult only all-inclusive resorts in California and Adult only resort we think checking out the Plam Springs resorts in the link below is a good bet. But here are some other all-inclusive resorts and destinations you might like. 
If you are looking for an all-inclusive resort in Palm Springs, check out our reviews in of Palm Springs resorts. You can always put together an all-inclusive package using the tools on our deals page.
Palm Springs is a great spot if you're looking for a great family vacation, or a spa and golf resort. It's another hot spot for resorts in California. Here is one of the great 4 star resorts:
Miramonte Resort & Spa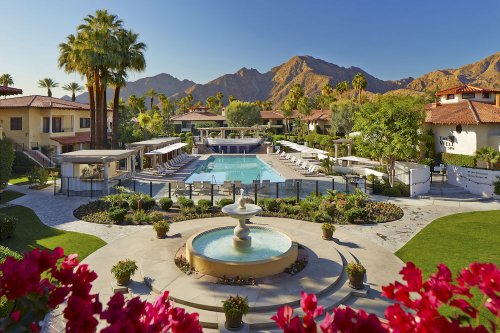 Miramonte is a 4 star resort in Indian Wells. It's about boutique style resort with 215 spacious rooms. It has an award-winning spa, golf, farm-to-table restaurant, 2 pools and a fitness centre.
Reviewers quite like this resort and like the packages (like the Romance Package), say the spa is great for a girls getaway, and there are many return (and loyal) guests.
Get more information and see the latest reviews for Miramonte Resort and Spa. 
See more resorts in Palm Springs.
---
If you'd like to visit a great resort with a spa, you are spoiled for choice in resorts in California. There are many great ones featured on the page linked above. Many spas in California have all sorts of packages, if not all-inclusive packages.
South Coast Winery Resort & Spa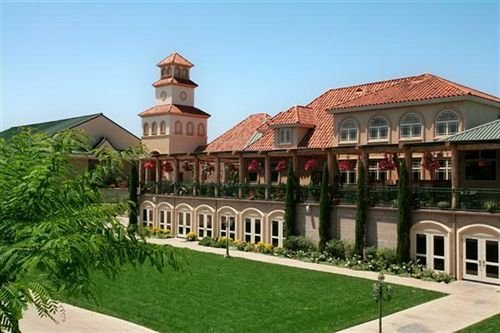 South Coast Winery and Spa is located in Temecula, and if you're looking for a resort and winery, this is an excellent option. It is a 4 star resort on the smaller side with around 126 rooms. Aside from the winery, there is a restaurant, full-service Grape seed Spa with vine-based treatments and and outdoor pool.

Reviews here are excellent with past guests loving the big bath tubs, view of the vineyard, and really, so many other great things. Overall, it gets fantastic comments. 
Get more information and see the latest reviews for South Coast Winery and Spa. 
---
All-inclusive resorts in Northern California
Looking for All-Inclusive Hotel Packages in Northern California? The Clement Palo Alto has you covered with  packages that include everything from football games to Silicon Valley trips. 
This is one of the few resorts that brands itself as an all-inclusive resort. 
Our review of the Napa Valley all-inclusive resorts is of course a little tongue in cheek. The vineyards and the luxury spa destinations might include lots, but they are a long way from what we generally conceptualize as an all-inclusive resort. That is not to say you won't get some pretty awesome package deals, though.
Calistoga Ranch Bathhouse Spa - Napa Valley

Napa Valley is one of the great resort destinations in California. It's a beautiful spot with many many quality wineries. There are a number of great luxury resorts (click link above).
One of the resorts that gets excellent reviews:
Roman Spa Hot Springs Resort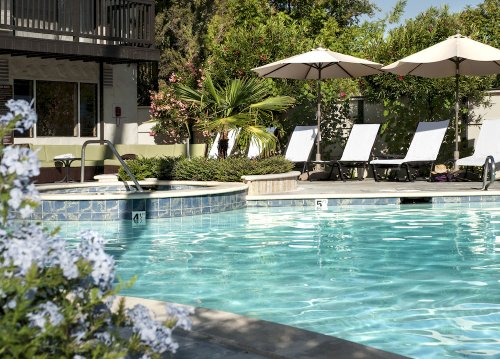 If you are looking for a great resort that is a bit easier on the budget, Roman Spa Hot Springs is a great choice. It's hot springs are set among gardens, private patios and fountains. It's set in the Calistoga wine country. There is a great full-service spa, much to see in the area, outdoor pool, saunas and more.
Reviews are excellent here. Past guests report that the beds are very comfy, it's a great place to pamper yourself and there are many many returns visitors - which is a very good sign. 
Get more information and see the latest reviews for Roman Spa Hot Springs. 
See more of the best resorts in Napa Valley.
Roman Spa Hot Springs Resort - Calistoga Mud Bath

---
---
Mammoth Lakes Resorts
Mammoth Lakes is one of the great ski destinations. Here is the best resort in that area:
Westin Monache Resort Mammoth
VIDEO: The Westin Monache Resort, Mammoth
A great ski resort with in the heart of Mammoth Lakes. It has a free ski shuttle, restaurant, outdoor pool, 2 spa tubs, airport shuttle and ski rentals. 
Get more information and see the latest reviews for Westin Mammoth Lakes. 
See more ski resorts in California. 
All Inclusive Resorts in Los Angeles
Los Angeles Vacation Travel Guide _ See the top LA resorts
Discover Los Angeles
---
Santa Barbara All Inclusive Resorts
Santa Barbara is a great destination full of great beaches and breathtaking cliffs. Here are our favorite resorts in this spot. Santa Barbara is a classic all-inclusive getaway in Southern California. 
See our travel deals page to put your all-inclusive Californian vacation together and check out the reviews below. 
Four Seasons Resort The Biltmore Santa Barbara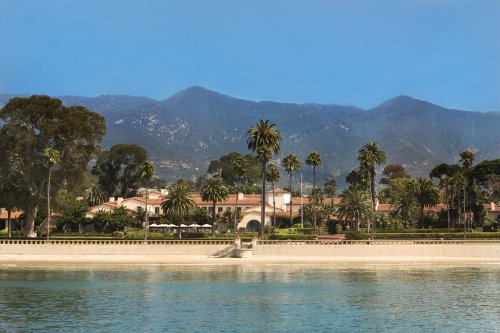 Definitely one of the best resorts in Santa Barbara, Four Seasons Biltmore is on the beach and also known for it's great spa. It's a luxury resort with around 200 rooms, an outdoor pool, 3 tennis courts and close to the Santa Barbara Zoo.
Reviews are excellent with past guests loving many things about the resort including the location, 5 star service, spa and more. 
Get more information and see the latest reviews for The Four Seasons Biltmore. 
All Inclusive Beach Resort in California
The Fess Parker - A Doubletree by Hilton Resort Santa Barbera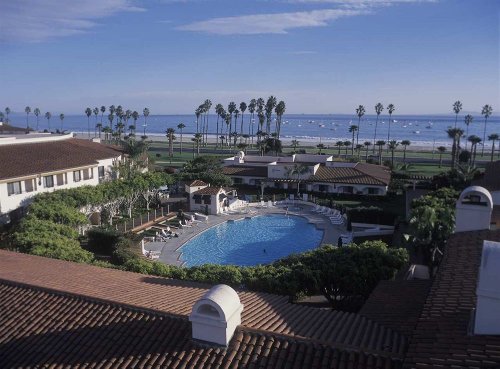 In East Beach, Santa Barbara, on the beach and close to the Santa Barbara Zoo. This is a mid-size resort with 4 restaurants, 2 bars, a full-service spa, pool and airport shuttle.
Reviews are good with the location being the main highlight. 
Get more information and see the latest reviews. 
VIDEO: The Fess Parker DoubleTree Resort - Property Overview
---
VIDEO: Lake Tahoe Vacation Travel Guide
Lake Tahoe is a versatile destination offering great skiing in the winter and beautiful nature activities in the summer. It definitely has some of the great resorts in California. 
Summer: Lake Tahoe Resorts
Winter: Lake Tahoe Ski Resorts
The Landing Resort & Spa
The Landing Resort and Spa is a great resort choice for both the warm season and the ski season. It's right on Lake Tahoe and also has a shuttle to Heavenly Ski Resort. Many have called it the best resort in Lake Tahoe. 
More on The Landing Resort (general review).
More on The Landing Resort - ski resort review
---
To view more resorts in California, see the menu on the right or visit luxury resorts in California to see the really special ones. 
---
All Inclusive Honeymoon in California
If you are specifically looking for a destination Californian wedding and looking to contain the expenses with some sort of all-inclusive format than many of the resorts on this page and linked to this page will do that for you.  Or you may like to check out some of these all-inclusive honeymoon resort destinations. 
VIDEO: Disneyland Hotel Signature Suites | Disneyland Resort
If you're going on vacation with your family and would like to visit Disneyland, there are some great resorts right on the Disneyland property. Along with the resort, you get special early entry, great pools with waterslides, meals with characters and more. 
Have a look at the 3 different Disneyland Resort options.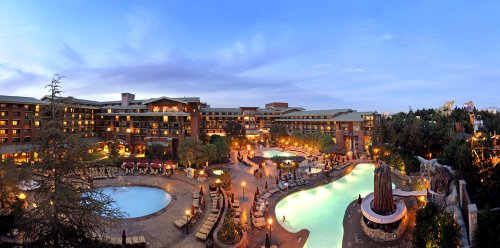 Disneyland Grand Californian Resort and Spa
---