Best Ski Resorts in Austria
Looking for a great Austria ski resort? We've listed the great places to ski along with the best ski resort to stay at in that spot. There is definitely some great skiing and great resorts here.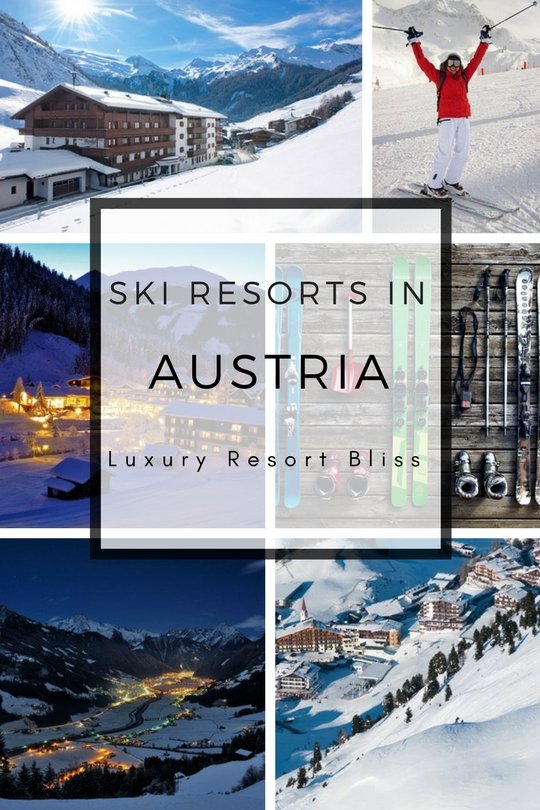 VIDEO: Skiing the Austrian Alps
More information on Austrian Ski Resorts: 
---
Here are our top recommendations for skiing in Austria:

Salzburg, Austria Ski Vacations
Like all other countries the best time to Ski in Austria depends on the conditions that year. While there is often more snow later in the season. 
Top gateway to ski vacations in Austria is Salzberg.
Overview: Topflight Ski TV, Salzburg, Austria

Official travel website: https://www.salzburg.info/en
---
Zell am See Austria Ski Resort
Zell em See is in Salzburg and has lots of ski area - it's great for both professional level and beginner level skiers.
Recommended place to stay here: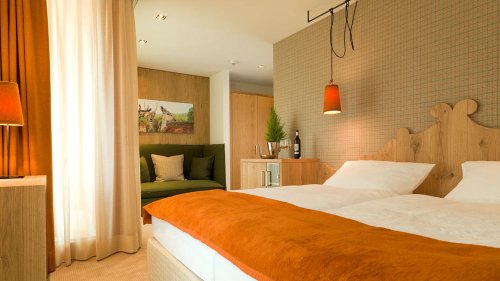 Guestrooms at Hotel Tirolerhof
A luxury resort with full-service spa, indoor pool, free ski shuttle, ski storage, health club, airport shuttle and more. Excellent reviews for this spot with many many return visitors.
---
Bad Gastein Austria Ski Vacations 
Located in Salzburg, Bad Gastein has great skiing for families, all levels and is a good spot for beginners to practise. There is also an area that is great for freeriders and off-piste skiers. You'll also find challenging runs here.
Read all about Bad Gastein, Austria here.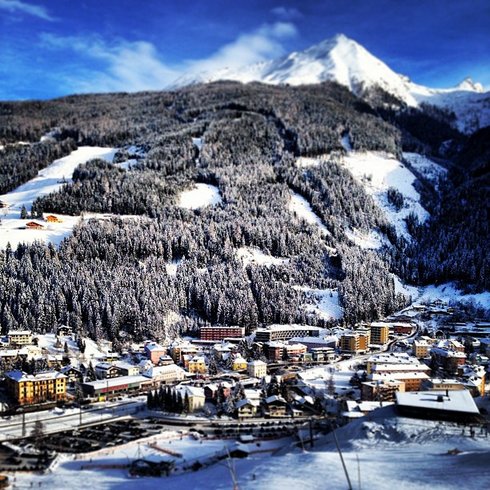 "Skiing in amazing Bad Gastein, Austria":

Recommended resort in Bad Gastein:
Hoteldorf Grüner Baum
Hotel Village Gruner Baum is indicative of many ski resorts in Austria. Made of five houses with a total of 80 pleasant rooms, in the amazing surroundings of the Gastein Mountains. The Hotel Village is spread over an area of 70 acres, and is located in between the pure nature and car-free environment of the Kotschach Valley. 

---
---
Skiing Ischgl Austria Ski Packages
Ischgl, together with adjoining Swiss ski resorts in the Alps, have some of the largest ski resorts in the Alps. It's a huge ski area with lots of great winter events.
Read all about Ischgl, Austria.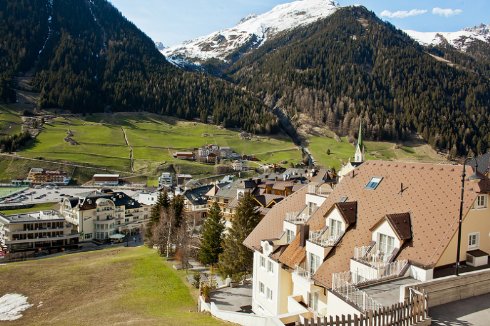 FLickr cc
Ischgl Ski Resort in Austria:
Recommended resort in this spot: 
Hotel Fliana
VIDEO: Hotel Fliana Urlaub mit Hund in Ischgl
This is a luxury ski-in/ski-out resort with really excellent reviews from past guests. Besides the great ski hill access, this resort features a full-service spa, indoor and outdoor pool, nightclub, sauna and more.
Get more information and see the latest reviews for Hotel Fliana.
More great accommodation options in Ishgl.
---
Mayrhofen Ski Resort
Challenging, diverse wit a pass covering the whole Ziller Valley by the Hintertux glacier to Kaltenbach. Mayrhofen is the in the Ziller Valley has 625kms of diverse ski terrain is a nightlife central.
It's about an hour from the capital city of Tryol, Innsbruck and a diverse skiing spot. There are 2 ski mountains, steep slopes, a number of ski schools and more.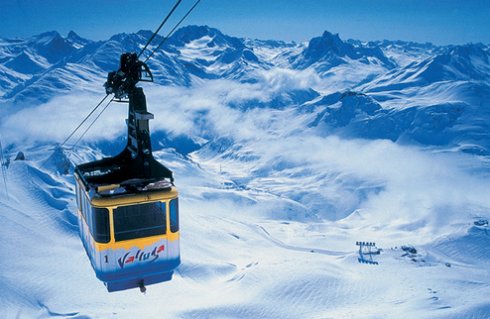 St Anton Ski Resort FLICKRCC
Video: Mayrhofen & Hintertux review; what people think of this Tirolean ski resort.

Sporthotel Strass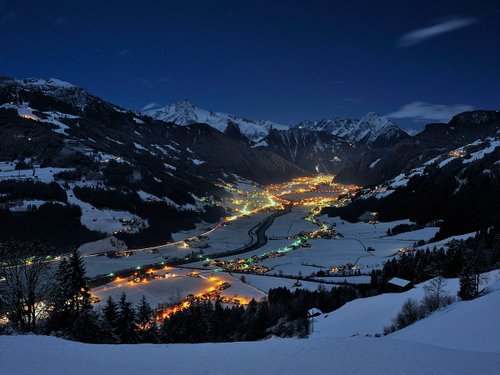 Winter in Mayrhofen, Sporthotel Strass
A 4 star, luxury resort with lots to offer - especially skiing! Get more information on Sporthotel Strass.

---
Obergurgl, Austria skiing
Obergurgl is another great ski village in Tryol. Read all bout Obergurgl, Austria here.
Video: Skiing in Obergurgl-Hochgurgl 
Recommended Austria ski resort here:
Hotel Edelweiss & Gurgl
An excellent ski-in/ski-out resort in Obergurgl. Reviews from past guests are outstanding. Highlights include a beautiful spa, 21 peaks at over 3000m, lifts next to the hotel and more. 
Get more information and see the latest reviews for Hotel Edelweiss & Gurgl.
---
Hochgurgl Austria Ski Vacations
Similar area to that above. All about Hochgurgl, Austria.

---
Hintertux Austri Ski Resort
At 3250 meters Hintertux Glacier is open all year. A great spot for year-round skiing in Tryol with altitudes up to 3250 m. It's a spot that works for beginners, experienced skiers and a good spot for snowboarding as well. 
Read all about Hintertux here.
Hintertux Glacier Ski:

Recommended Hintertux, Austria ski resort:
Hotel Alpenhof Hintertux
This resort has a variety of suites, breakfast buffet, 6 saunas, gym and more. It gets excellent reviews from past guests. 
Get more information and see the latest reviews for Hotel Alpenhof Hintertux. 
Best accommodation options in Hintertux.
---
Also you may like to see

Reith bei Seefeld, Austria

St Johann, Austria

Scheffau, Austria

Capella Hotels and Resorts is reopening the legendary Schloss Velden, a historic lake-side hotel, located in the breathtaking Alpine basin  of southern Austria in the town on Velden. Poised gracefully above the blue-green waters of the stunning Lake.

---
We hope you've found a great Austria ski resort. For more, see our ski resort menu. 
---
Sarah loves to check out all-inclusive resorts and find great packages and report about what real travelers are saying, Sarah is an indicative character created for the purpose of providing insights uncovered during our research.  These reviews are indicative of others first-hand experiences using our research methodology designed to uncover the best  (as opposed to those that are simply marketed as the best).

While our reviews are founded on real accounts and stories and thoroughly researched do your own research and exercise your best judgment when making travel decisions. And keep in mind all-inclusive packages are always changing.