Solitude Ski Resort Utah Lodging and Accommodation
Solitude Ski Resort Utah remains one of the better value for money resorts in the United States with great lodging and accommodation options. This resort has long been a favorite to make day trips to from Salt Lake City, but now with it's own cute little snow village the attractions for interstate visitors has gotten even bigger.
Solitude is located at Big Cottonwood Canyon from about 8000 ft rising to about 10 000 ft. It has 8 lifts and 63 trails.
Solitude Village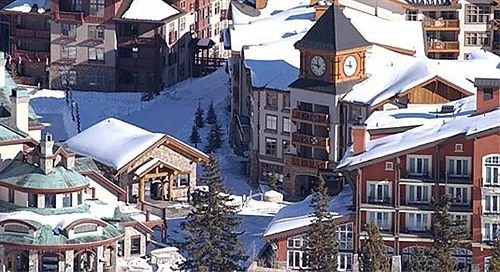 Solitude Condominiums
One of the coolest thing at Solitude's is the quaint European like village which is the home of many of the family friendly activities. Put on some ice skates or set down by a campfire.
---
---
Accommodation at Solitude Ski Resort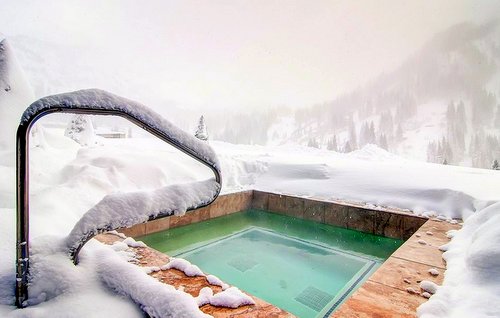 The Snowpine Lodge
Much of the accommodation right on the mountain is serviced by condos and vacation rentals. There is also a B&B called the Inn at Solitude (just below) and a number of quality lodges. The Village at Solitude, Powderhorn Lodge, and Creekside at Solitude are all excellent. 
VIDEO: Lodging at Solitude Mountain Resort
Inn at Solitude
This an excellent quaint place to stay with only about 50 rooms. Not a true resort but this may be the best option for accommodation in the area.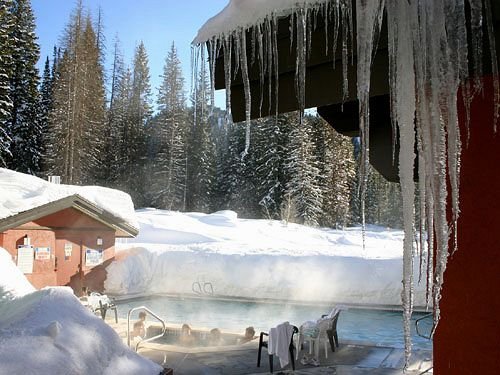 Inn at Solitude
---
Solitude Condominiums
If you are looking for a Ski-in/ski-out resort with a couple of quality restaurants, spas, pools and everything else that goes towards making a quality ski vacation, look towards this condo style accommodations located right on Solitude Mountain.
All about Solitude Condominiums, Solitude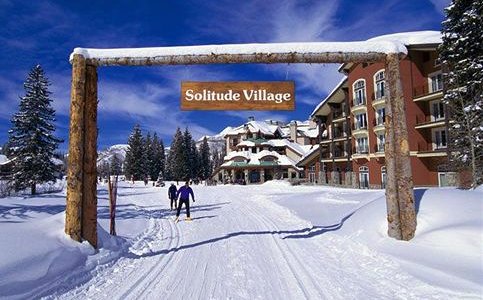 ---
The Cliff Lodge and Spa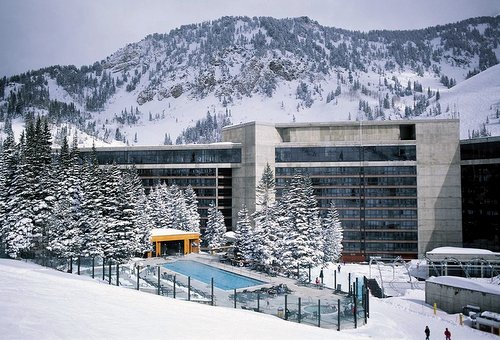 The Cliff Lodge and Spa, Solitude Ski Resort Utah
Looking for a larger resort which also get's great ratings? Check out the impressive Cliff Lodge and Spa with over 500 rooms.
Click here for more information on The Cliff Lodge and Spa.
---
Alta Peruvian Lodge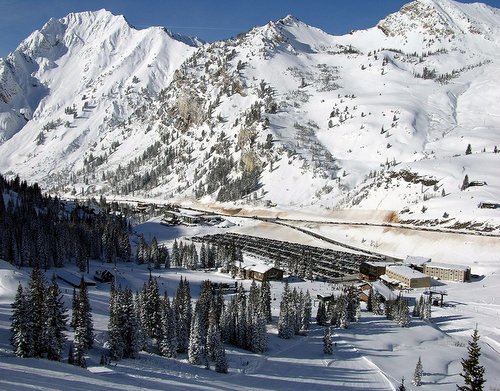 Alta Peruvian Lodge
Great little resort with about 80 rooms in a stunning location. This spot gets excellent reviews!
Click here for more information on Alta Peruvian Lodge.
---
The Snowpine Lodge
Great Luxury 20 room lodge with ski in and out access. Reviews are nearly perfect!
Click here for more information about The Snowpine Lodge, Alta.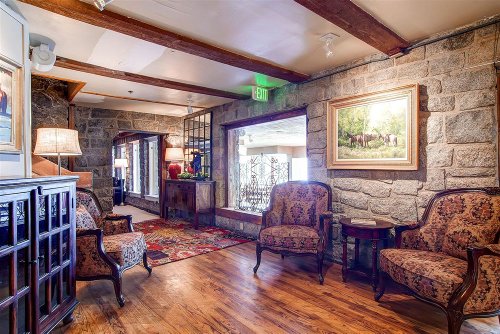 The Snowpine Lodge
---
Solitude Family Ski Vacations
Solitude Utah is also a fantastic location for a family ski vacation. See video:

---
Video overview of Solitude - Snow conditions and more on the best accommodation options. Compare their prices to the links on this page and you will find you do better with the reviews below.

More Information on Skiing at Solitude
Powderhounds Solitude Ski Review
Official Solitude Mountain Resort Website (this will give you current prices and relevant skiing information.
---
---
---
Ski Package Deals
World's Top 50 Most Popular Ski Destinations on TripAdvisor
Top 25 Most Popular Canada and United States Ski Destinations

Think Snow! Great Ski Deals. Book now on Expedia!
VIDEO: Top 10 Ski Resorts In North America
More Ski Resorts: 

| | |
| --- | --- |
| Popular USA Ski Resorts | International Ski Resorts |