Italian Ski Resorts
The quality of Italian ski resorts are quickly catching up to nearby France, Austria and Switzerland.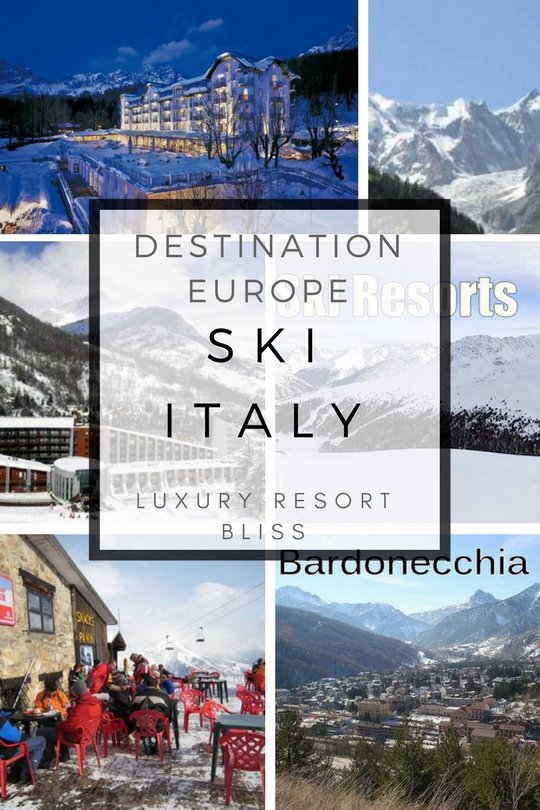 Near Turin are the Bardonechia and Sestriere fields, Courmayeur is easily accessed from France. In the east are the Scenic Dolomites which offer the best Italy has to offer at Cortina D'Ampezzo. 

Top 25 Ski Destinations In Europe on TripAdvisor


Madonna Di Campiglio Tourism - Top 25 Deals with Reviews
Bardonecchia Italy Ski Vacations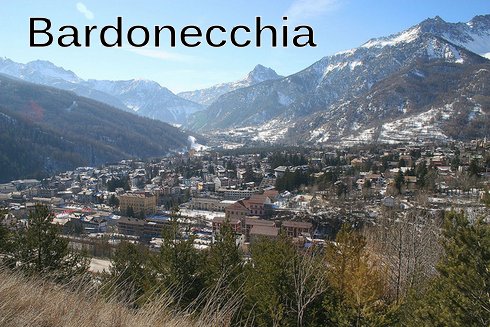 Tucked away in the upper reaches of the Susa Valley, Bardonecchia is a quintessential alpine town that serves as an alluring ski vacation destination. Distinguished for its role as a host city for the Turin 2006 Winter Olympics, Bardonecchia, situated in the Piedmont region of Italy, offers a vibrant blend of tradition and modernity.
Renowned for its extensive network of ski runs, Bardonecchia caters to a wide range of skiing abilities. With about 100 kilometers of pistes spread across the resort's three main ski areas - Colomion, Melezet and Jafferau - it provides a rich variety of terrain for both seasoned skiers and beginners. Snowboarders will revel in the Olympic snowpark, which is widely recognized as one of the best in Italy.
Beyond its slopes, Bardonecchia radiates the warm charm of a traditional Italian town. Its picturesque streets are lined with welcoming cafés and eateries, offering a tantalizing taste of the Piedmont's rich culinary heritage. Whether it's an elegant restaurant serving decadent truffle pasta, or a rustic pizzeria offering a mouth-watering margherita, gastronomy is as much a part of the Bardonecchia experience as its alpine adventures.
Accommodation options range from luxury hotels to cozy B&Bs, each offering a perfect retreat after a day on the slopes. The town also boasts several wellness centers where visitors can enjoy relaxing spa treatments and rejuvenate after a day's skiing.
With its exceptional ski facilities, captivating natural beauty, and irresistible Italian charm, Bardonecchia presents an unforgettable ski vacation experience, whether you're carving up the slopes or savoring a leisurely Italian meal in the heart of the Alps.
Top 25 Bardonecchia  Resort Deals with Reviews

Best Western Hotel Rive Bardonecchia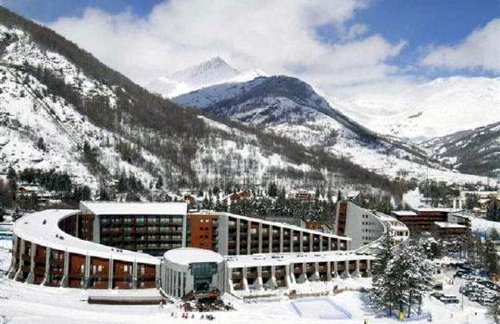 Best Western Hotel Rive Bardonecchia
The Best Western Hotel Rive is one of our top choices for an Italian ski resort in Bardonecchia. Around the four star resort you can find pools and an outdoor swimming pool and you can get a good Italian breakfast before hitting the slopes. 
Enjoy the prime location only 50m away from Campo Smith Cableway and Bardonecchia Snowpark.
More information and special offers on Best Western Hotel Rive Bardonecchia
---
Courmayeur Italian Ski Vacations
Courmayeur is an Italian ski resort in the of Aosta Valley in northern Italy at the foot of Mont Blanc.
Courmayeur is now a well produced and professional ski and vacation destination which has polished it's act a lot. The original stone buildings which deliver the charm remain but now they sit alongside numerous chalets, and glitzy ski resorts.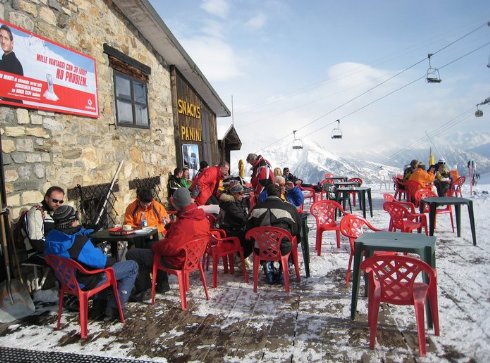 Courmayeur Italian Ski Vacations
As the sun rose over the Italian Alps, bathing Courmayeur in a soft, ethereal glow, I found myself standing at the base of Mont Blanc - Europe's highest peak. Away from the concrete metropolis of New York, I had traded skyscrapers for sky-touching mountains, and rush hour for fresh powder.
Courmayeur, nestled in Italy's Valle d'Aosta region, with its charming cobblestone streets and quaint Alpine charm, welcomed me like an old friend. It was a meld of contradictions - a town imbued with a medieval spirit, yet equipped with the finest modern amenities; a place where the adrenaline of the slopes seamlessly met the serenity of the picturesque town.
Right from the first day, Courmayeur's ski terrain swept me off my feet, quite literally. The slopes, laid out like a mountainous tapestry, catered to every taste and skill level. The 11 blue runs and 17 reds provided ample challenge for intermediate skiers like myself, while the black runs, daring and steep, beckoned to the seasoned veterans.
Yet, it was the off-piste that made Courmayeur truly shine. Skiing amongst the ancient larch forests on the north-facing slopes, my heart raced with exhilaration. I felt at one with the mountain, the snow under my skis a white canvas for my adventure. And for those with a thirst for the extreme, the off-piste routes from Punta Helbronner offered a spine-tingling descent of over 2,150m, carving through the untouched snow on the flanks of Monte Bianco.
When I was done leaving my tracks on the mountains, Courmayeur revealed its culinary gems. From cozy trattorias to fine-dining establishments, the town served up a delightful repertoire of Italian cuisine. I found myself relishing an exquisite plate of 'Pappardelle alla Lepre', a rich hare ragu over broad ribbons of pasta, washed down with a velvety Barolo.
Apres-ski, Courmayeur took on a lively spirit. The soft thud of boots against the cobblestones filled the air as skiers and boarders thronged the town center, drawn to the promise of a vibrant evening. Live music spilled out of bars, while nightclubs beckoned the party-goers with lively tunes.
But the jewel in Courmayeur's crown was perhaps the opportunity to ski the famed Vallée Blanche, starting from Punta Helbronner and descending into Chamonix. It was a dream come true, skiing down the longest ungroomed ski run in the world, with the awe-inspiring panorama of the Mont Blanc massif around me.
As I bid adieu to Courmayeur, I knew that the town had left an indelible mark on me. I left with memories of thrilling descents, delectable meals, lively evenings, and the enduring beauty of the Italian Alps. Courmayeur, you remain a beacon in my heart, luring me back to your snow-draped slopes and welcoming hearth.
Courmayeur Accummodation Tips
Cresta Et Duc Hotel, Courmayeur

Another one of those family run hotels that does it better than the chains. Newly renovated and with all the conveniences you would expect of a top hotel. Great ski location at the foot of Mount Blanc that is better than its 3 star rating.
Top 25 Courmayeur Resort Deals with Reviews on TripAdvisor

---
Breuil Ski Vacations, Italian Ski Resorts
You can often find good accommodation around the Courmayeur and Breuil Italian ski resorts during the ski season which generally runs from December to the snow lasts. Ski trails are ready for all levels of ski ability including nursery slopes, black runs and moguls. 

This family run hotel has a host of fans because of the care and attention they give. The lounge area screams out comfort and style, as does the food and service. Great intimate, luxury, family, ski vacation experience. 

A Winter Escape in Breuil-Cervinia: Where Adventure Meets Alpine Beauty
Pulled into the gravitational orbit of the majestic Matterhorn, my ski tips charted a course for the unexplored. Carving through the untouched powder, the wind playfully nipped at my cheeks as I launched into my adventure at the Zermatt/Breuil-Cervinia/Valtournenche – Matterhorn ski resort. It was a spectacular dance between gravity, speed, and raw, crystalline beauty. I couldn't help but marvel at how this remote corner of Italy could offer such a transformative experience.
As a New York City-bred travel writer, I've long since traded skyscrapers for sky-reaching peaks, but this was something else entirely. Here, the altitude was my new high-rise, the snow beneath my boots, my carpeted office, and the chill in the air was more invigorating than any coffee hit from my local Brooklyn cafe.
Cervinia unfurled before me like a snow-dusted postcard, a unique blend of Alpine charm and Italian grace. The town was nestled against a backdrop of steep, rugged peaks that towered towards the heavens, a contrast to the cozy, snow-blanketed buildings huddled below. I was staying at the Europa Hotel, where their warming, genuine hospitality was as comforting as the open fire that crackled merrily in the lobby.
Stepping off the ski lift onto the crest of the slope, I surveyed the vast network of pistes below. 322 kilometers of groomed runs, beautifully marked and maintained, stretched out before me. They catered to all skill levels, from nervous first-timers to adrenaline-seeking veterans. Despite the resort's size and its impressive lift system, the slopes were far from overcrowded. I found a sense of tranquillity here that is all too rare in popular ski destinations. This is an aspect that would make it particularly suitable for families or those seeking a more relaxed, unpressured skiing experience.
However, for the adrenaline junkies, the resort offered its own thrill: heli-skiing. Imagine a world where chairlifts no longer restrict your destination; a world where the mountain is yours for the taking. As the helicopter rose, the rush of the rotors echoed my racing heartbeat. My destination? Untracked snow, untouched trails, and a day of extreme, unadulterated skiing.
Evenings were spent indulging in Italy's finest culinary traditions at the hotel's restaurant. Here, I discovered the succulent joy of Osso Buco, the comforting warmth of a well-made risotto, and the complex flavors of a Barolo wine, the king of Italian reds.
If you're after a lively après-ski scene, you might find Zermatt, the resort's Swiss cousin, more to your taste. With an array of bustling bars and nightclubs, it offers a more vibrant nightlife than the peaceful evenings in Cervinia. But, for me, Cervinia's charm lay in its tranquillity, its timeless elegance, and the humbling beauty of the Alps.
As I packed up my gear, ready to trade the skis for my pen, I found myself already yearning for the Italian Alps, for the crisp mountain air, the crunch of snow underfoot, and the exhilarating thrill of flying down those vast, open slopes.
Zermatt/Breuil-Cervinia/Valtournenche – Matterhorn, you have my heart. I can only hope my words will do this experience justice, and that readers, too, might hear the call of the mountains, as I did. Here's to the next adventure.
---
---
Livigno Ski Vacations
The distant tinkle of cowbells wafted over from the neighboring Swiss border, as if echoing the familiar rhythms of my city life, now thousands of miles away. I was ready to trade the concrete jungle of New York for Livigno's blissful blend of rustic charm and modern convenience.
Nestled in the heart of the Valtellina valley, Livigno had all the elements of a dream ski resort: the high-altitude slopes kissed by the sun, an extensive network of lifts, and an alluring promise of a thrilling adventure. As a travel writer and an adventurer, my heart sang in anticipation.
The first day, I tackled the east side, where the Carosello and Costaccia areas formed a skier's paradise with well-groomed runs. The slopes embraced all, from the hesitant novice to the seasoned skier, and the promise of 'ski in, ski out' added a dash of irresistible convenience.
As an intermediate skier, I was drawn to the west side's Mottolino area, lured by its reputation for providing a stiffer challenge. Armed with my snowboard, I threw myself into the expansive playground, navigating the sharp bends and steep slopes with breathless exhilaration.
Off the slopes, Livigno morphed into an enchanting hamlet. Its duty-free status was a siren song for the shopaholic in me, leading me through a maze of bustling stores and a pedestrianized center thrumming with life. The evenings came alive with laughter and clinking glasses at the Kosmo bar, where live music and DJs set the mood. For quieter nights, Bivio's cosy Alpine atmosphere offered respite, serving delicious local cuisine to the tune of soothing live music.
On non-skiing days, Livigno's Aquagranda sports center provided a great option to stay active, while the Livigno Outdoor Centre offered a tempting assortment of alpine activities, from snowshoeing to ice-climbing. The cinephile in me found solace in the local cinema, while the Cronox entertainment complex beckoned with its assortment of games and sports-viewing facilities.
Accommodation, though, was my sanctuary, and Livigno provided ample choices, all within easy reach of the slopes and the town center. Be it a rustic chalet or a luxurious apartment, each one was a haven of comfort after a day of vigorous skiing or shopping.
However, the icing on the cake was the possibility of a day trip to St Moritz, just a stone's throw away in Switzerland. It was an opportunity to live a day of luxury, rub shoulders with the high-flyers, and soak in the mesmerizing view from the Trutz restaurant.
The Livigno experience was like an exquisitely crafted symphony, each note a unique memory, each chord a distinct emotion. As I packed my bags to head back to the City that Never Sleeps, Livigno had left an indelible mark on my traveler's soul. Skiing, shopping, gastronomy, nightlife - Livigno was a symphony that played to all senses. I could only hope to return to this paradise to discover yet more hidden gems and create new stories. Until then, Livigno, you remain etched in my heart.
Livigno Ski Accommodation
Hotel Lac Salin Spa & Mountain Resort, Livigno
Only 500m from the alpine resort town and with a full health spa and gym. Modern and spacious big rooms with big hospitality and smiles to go with them. Great for all the family. Getting perfect reviews at time of writing!
Top 25 Livigno Resort Deals with Reviews on TripAdvisor
Livigno is a popular ski resort located in the Lombardy region in the Italian Alps, near the Swiss border. Here are some statistics about Livigno:
Resort Altitude: Livigno is situated at an altitude of 1,816 meters (5,958 feet).
Highest Lift: The highest lift in Livigno takes you to 3,000 meters (9,843 feet), offering stunning panoramic views of the surrounding alpine landscapes.
Total Piste: The resort features a total of 115 kilometers (71.46 miles) of ski slopes, providing a wide range of options for both beginners and experienced skiers and snowboarders.
Longest Run: The longest run in Livigno is 4 kilometers (2.48 miles) long, perfect for those who enjoy long, leisurely descents.
Directions of Slopes: The resort has slopes facing both south/east and north/west, ensuring a good variety of sun and snow conditions throughout the day.
Uphill Capacity: The ski lifts in Livigno have a total uphill capacity of 47,060 people per hour, meaning that the resort can handle a large number of visitors without lengthy queues.
Total Lifts: Livigno boasts 32 lifts in total, which include 3 gondolas/cable cars, 15 chairlifts, and 14 drag lifts.
Snow Parks: For those into freestyle skiing and snowboarding, Livigno offers one snow park with a variety of features.
Ski Levels: The resort provides 28 runs for beginners, 25 runs for intermediates, and 4 runs for advanced skiers and snowboarders, making a total of 57 runs.
In addition to skiing and snowboarding, Livigno also offers a range of other winter activities such as tobogganing, ice climbing, horse riding, and dog sledging. Furthermore, its high altitude and snow-making facilities ensure good snow conditions throughout the season. The resort is also known for its duty-free shopping, wide range of accommodation options, and vibrant après-ski scene.
---
Salice D'Ulzio Ski Resorts in Italy
Perched like a hidden gem amidst the stunning landscapes of the Italian Alps, Salice D'Ulzio is a serene oasis, an idyllic escape for ski enthusiasts. Tucked away in the Piedmont region, this quaint resort greets you with snow-laden slopes crisscrossing the verdant expanse of alpine forest, offering an exhilarating skiing experience across varied terrains. Whether you are a seasoned skier seeking adrenaline-spiking runs or a beginner embracing the joy of snow for the first time, Salice D'Ulzio provides a playground that suits all levels of prowess. Off the slopes, the resort retains an enchanting charm, its warm and welcoming ambience blending harmoniously with the old-world allure of traditional Italian architecture. From a cosy après-ski scene to the splendid vistas of towering peaks, Salice D'Ulzio wraps you in its delightful charm, providing an unforgettable Italian ski vacation.
Albergo Martin

Nice little mini hotel with only five rooms leaves guests satisfied and great for a ski vacation.

---
Cortina D'Ampezzo Ski Resorts
Cortina D'Ampezzo, the "Queen of the Dolomites," is an embodiment of elegance and grandeur. Nestled in the heart of the Dolomites in the Veneto region of Northern Italy, this iconic resort town boasts a rich history, having served as a coveted destination for the international jet-set and even playing host to the Winter Olympics in 1956.
The ski terrain in Cortina D'Ampezzo is as diverse as it is expansive. Spread across three major ski areas - Tofana, Cristallo, and Faloria - Cortina offers over 120 kilometers of meticulously groomed pistes. From gentle beginners' slopes to demanding black runs for seasoned experts, the resort caters to all levels of skiers and snowboarders. Here, you'll find yourself sharing the slopes with world-class athletes, passionate amateurs, and wide-eyed beginners alike. For the adventurous, Cortina also presents a world of off-piste opportunities, set against the stunning backdrop of the Dolomites' dramatic peaks.
But Cortina is not just about the ski slopes. The town itself is a vibrant blend of Italian style and Alpine charm. Its cobbled streets are lined with high-end boutiques, antique shops, and art galleries, reflecting Cortina's reputation as a fashionable destination. As the day winds down, the resort comes alive with a buzzing après-ski scene that ranges from cosy vin brulé (mulled wine) huts to stylish cocktail bars.
The culinary scene in Cortina is a delight for food lovers. With a multitude of restaurants offering everything from traditional Italian cuisine to innovative fusion dishes, dining out is an integral part of the Cortina experience. Whether you're relishing a rustic pizza in a family-run trattoria or savoring a gourmet meal in a Michelin-starred restaurant, you're in for a treat.
As a ski destination, Cortina D'Ampezzo combines remarkable skiing with a lively town atmosphere and a touch of Italian dolce vita. Whether you come for the thrill of carving through pristine snow, the allure of Italian fashion, or the simple joy of a vin brulé under the stars, Cortina is a place that will stay with you long after you've left its slopes.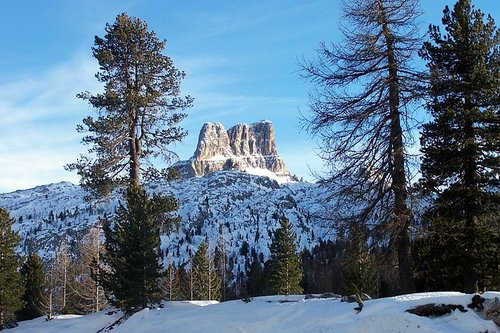 Known as a top travel destination of style since the 1956 Winter Olympics this is more of an upscale than a budget ski destination. With more than 50 cables and 140km of ski runs. The whole are is stunning around the Dolomites.
Cortina d'Ampezzo Tourism- 25 Deals with Reviews

Cristallo Hotel Spa & Golf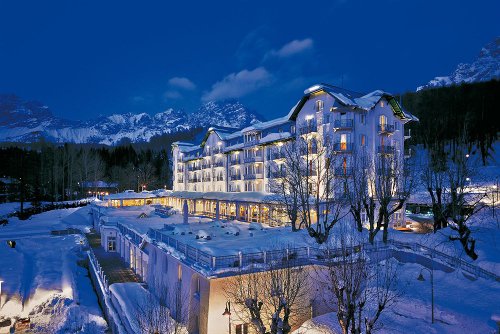 Cristallo Hotel Spa & Golf
Awesome massages and spa, great sun deck, stunning scenery and one of the better hotels in Europe. Well worth the price tag if you can afford it.
More on Cristallo Hotel Spa & Golf
---
FAQ on the Best Italian Ski Resorts
Q: When is the best time to visit ski resorts in Italy? A: The best time for a ski trip to Italy is typically between December and April, when the country's ski resorts are fully operational. The peak season is around Christmas and New Year's, as well as the Italian holidays in January and February. However, late February to April often offers more sunshine and longer days.
Q: Are Italian ski resorts suitable for beginners? A: Yes, Italian ski resorts cater to all skill levels, including beginners. Most resorts have a variety of runs, from gentle slopes for novices to challenging terrains for advanced skiers. Ski schools and private instructors are widely available to help beginners get started.
Q: What should I pack for a ski vacation in Italy? A: Essential items include warm clothing like thermal underwear, sweaters, and waterproof ski jackets and pants. Don't forget your ski gloves, ski socks, goggles, and a good-quality helmet. Also, pack sunblock and lip balm to protect against sun and wind burn. If you have your own ski equipment, you may bring that, although renting is an option at all resorts.
Q: Can I rent ski equipment in Italy? A: Yes, every ski resort in Italy offers equipment rental services. You can rent everything from skis and snowboards to helmets and boots. Some resorts even offer clothing rental.
Q: Is off-piste skiing allowed in Italian ski resorts? A: Off-piste skiing is permitted in many Italian ski resorts. However, it's advised only for experienced skiers and it's crucial to understand the risks and ensure adequate insurance coverage. In certain areas, it's recommended to hire a guide. Always check the local avalanche forecast.
Q: What other activities can I enjoy in Italian ski resorts apart from skiing? A: Italian ski resorts offer a range of winter activities like snowboarding, cross-country skiing, snowshoeing, ice skating, sledding, and even ice climbing. Many resorts also have wellness centers with spas and pools. Off the slopes, you can explore the local towns, enjoy Italian cuisine, shop, or simply relax and soak in the beautiful views.
Q: Do I need to be able to speak Italian to visit ski resorts in Italy? A: While it can be helpful, it's not necessary to speak Italian. Staff at most Italian ski resorts, especially those in popular areas, will speak English.
Q: Are Italian ski resorts family-friendly? A: Absolutely. Many Italian ski resorts are perfect for families, offering ski schools for children, childcare facilities, and a range of activities suitable for all ages. Always check with individual resorts for specific family-friendly amenities and services.
Ski Resorts
Popular USA Ski Resorts
International Ski Resorts

Share Your All-Inclusive Adventures and Questions! 🌴 Have a memorable experience from a luxury all-inclusive vacation? We'd love to hear it at Luxury Resort Bliss. We're on the lookout for top-quality, insightful tales that'll inspire our community. Dive in and be a part of our sun-soaked stories! 🌊🍹✨
The story is a fictionalized account founded on travel expertise, research, and experience. Always refer to recent guest reviews and perform due diligence before booking.
💼 We cherish our independence! ✈️ Our travel recommendations are carefully researched, bias-free, and powered by human expertise by April and Ricky of LRB (we have personally researched and travelled to many of these destinations and researched others thoroughly through first-hand accounts). We also have put in the hard miles, and Ricky has worked for decades for resort and hotel chains  Hyatt, Hilton, Shangri-La and Radisson before starting Luxury Resort Bliss in 2007. 🌍✨ Unlike some other resort review websites we are concerned on the guest experience rather than mere corporate interest.