St Kitts all inclusive vacation
St Kitts All Inclusive Vacation

Looking for the best St Kitts all-inclusive vacation options? We have found luxury and affordable ways for you to enjoy this tropical paradise. These links make it easy to put together an inclusive package deals and specials.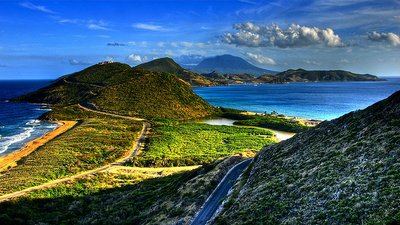 Kittian "8th Wonder of the World" Looking from St Kitts to St Nevis
Set in a lush volcanic, tropical destinations that can more than rival others in the Caribbean for sheer beauty The island nation, which also includes nearby Nevis, is largely an unspoiled haven with comparatively little tourism. 

St Kitts All Inclusive Vacation Top Spots
We also have an all-inclusive Virgin Island all-inclusive honeymoon review and best St Tomas resorts review if you are looking for these.  

Top 25 St Kitts Resort Deals with Reviews

Belle Mont Farm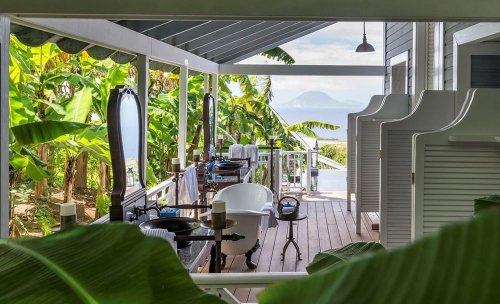 Belle Mont Farm
This amazing new resort has hundreds of acres of organic farm land which is made use of to bring you the freshest of meals in it's three restaurants which offer delicious cuisine. Located at Kittitian Hill and doing their best to help provide sustainable futures this is one resort definitely worth checking out. 
Belle Mont Farm information and reviews.
---
St Kitts Island Guide:
With the volcanic peaks comes some black sand beaches which contrast well with white sand beaches in other locations nearby. The beautiful location and natural attractions also offer some worthwhile day trips and things to do. These can include explorations into the thick rain forest or hiking around the rim of a volcanic crater.
St. Kitts Travel Guide – What are the top-rated hotels restaurants, bed and breakfasts, things to do, St Kitts map and day trips for St Kitts. Find out here: St Kitts at TripAdvisor – See Reviews

---
Ottley's Plantation Inn
This is a good choice if you are looking for St Kitts all-inclusive packages. Although not a full all-inclusive resort Ottley's has packages with meals included. You purchase this as an add-on.

This small 23 room St Kitts resort is big on luxury with the main attraction attention to detail of the hospitality. There are enough facilities including a 65-foot spring-fed pool, quality restaurants and a spa and these wonderful private cottages with their own pools and jacuzzis.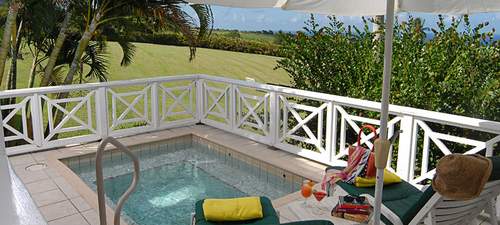 This place is different and unique and the sugar plantation setting works a treat.

More information and reviews on Ottley's Plantation Inn
---
St. Kitts Marriott Resort & The Royal Beach Casino 
This 4-star St. Kitts all-inclusive resort is in Frigate Bay and 10 minutes from the airport.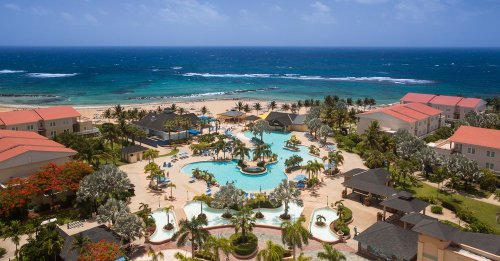 There are 8 restaurants, 3 lounges, a casino, the Emerald Mist Spa, championship golf, fitness center, activities and beach exercise classes.

The Kid's Club is for ages 5-12. It's supervised recreational and educational activities and costs $40. There is also a teen's game room. It's open from 10-10 and has video and arcade games. There are also a number of family and children's activities nearby.

The 513 guestrooms have West Indian accents, massage shower heads and whirlpool baths in the suites.
Reviewers say: incredible views, pools are great and never overcrowded, staff are helpful and friendly, largest in St. Kitts.

More information and reviews for St. Kitts Marriott Resort & The Royal Beach Casino 

---
For more great all-inclusive resorts, check out Caribbean All Inclusive Resorts. We hope you found a great choice for a St Kitts all-inclusive vacation.
See the Best Caribbean All Inclusive Resorts:
💼 We cherish our independence! ✈️ Our travel recommendations are carefully researched, bias-free, and powered by human expertise by April and Ricky of LRB (we have personally researched and travelled to many of these destinations and researched others thoroughly through first-hand accounts). 🌍✨
We try to keep everything up to date, but please always do your own research and contact us if you know any issues for us to help others as best we can as a small but professionally focused team! 🧐📚⚠️