Luxury Resorts in Europe
Looking for some great luxury resorts in Europe or read on to see some of the best options? We've chosen some of the stand out resorts from the entire area to recommend to you.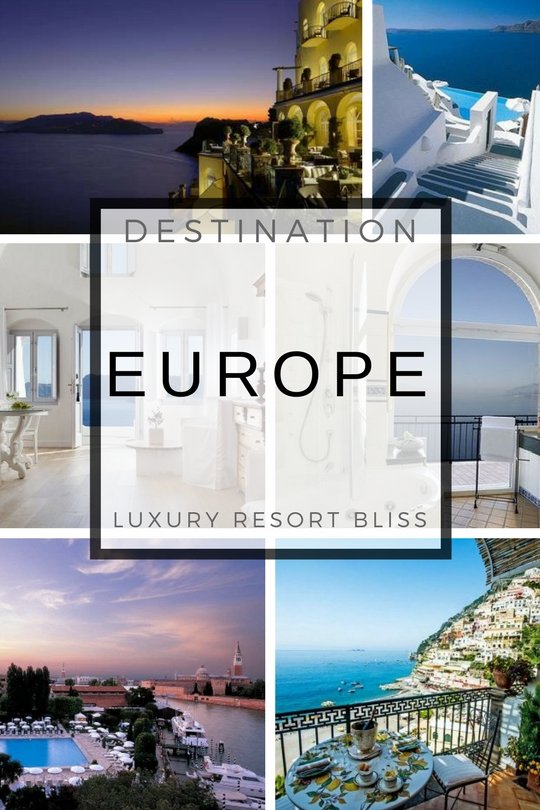 ---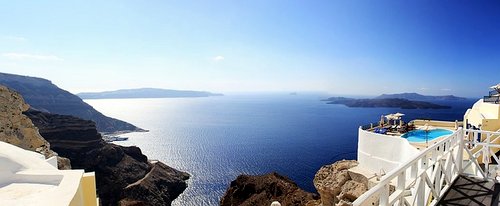 Romantic Resorts in Europe
---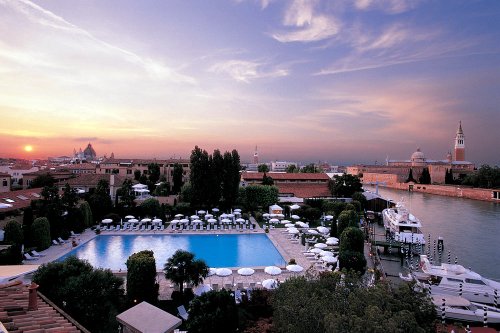 Belmond Hotel Cipriani
From the Greek Isles to your dream honeymoon or wedding destination. We have uncovered the essence of European romance with these dreamy destinations and resorts.

---
Caesar Augustus Anacapri Luxury Resort in Europe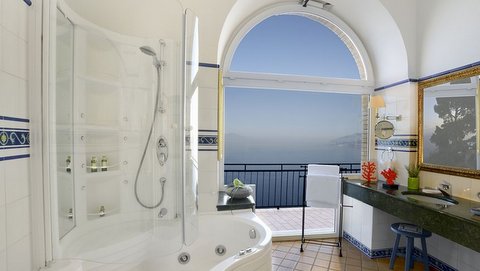 Caesar Augustus Europe Luxury Resort at Anacapri
One of the most romantic luxury resorts in Europe atop the high cliffs of Capri with spectacular vista over the Bay of Naples is the the Caesar Augustus, Relais & Chateaux Hotel.
More information on the Caesar Augustus Relais & Chateaux.
---
We have uncovered the resorts that are doing well by families. The best of bliss list review contains both small and large resorts and are located mostly around the Med.

See the best Europe Family Resorts

---
Cavallino Bianco Family Spa Grand Hotel 
Located in Ortisei, Italy this is perhaps the best Europe family resort we have located. The child friendly activities don't stop with the usual range of kids clubs and pools and there are a range of wellness & spa activities specifically designed for kids. In fact there are is over 2.900 m² of water, including the saunas and Spa. Then there are the children's  play area, ski schools
More information on Cavallino Bianco Family Spa Grand Hotel
---
Sol Nessebar Palace, All Inclusive Europe Family Resort in Bulgaria
A great 330 room Europe All Inclusive Family Resort On the beach Sol Nessebar which has the full spa for mum and dad  and lots of pools and activities for the kids.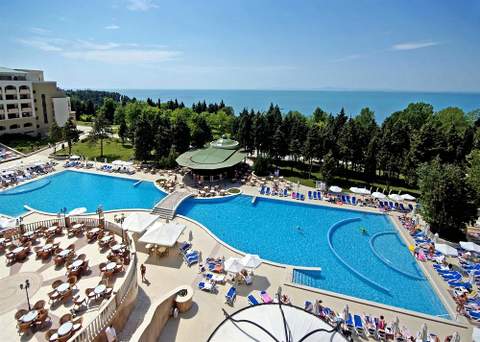 On the Black Sea Coast this five star resort is designed specifically with kids in  mind, and includes them in many of the day and evening activities. The pools are both indoor and outdoor and include family friendly waterslides.
More information and special offers on Sol Nessebar Palace
---
While it's easy to envisage Santorini's caldera as one of the prime locations for luxury resorts in Greece but in reality there are such a lot of top locations the choices can bewilder. 

We find Boutique hotels like the one featured on this page excel in Greece, but there are some other options we have detailed.

We have selected a range of Greece all inclusive resorts as well as some beach resort Greece options that will blow your mind.

See the best the best Greece beach vacations in Skiathos, the Ionian Islands, Mykonos, Lindos Beach and Corfu beach vacation options.

Greece Beach Resorts - Katikies
---
Katikies Hotel, Oia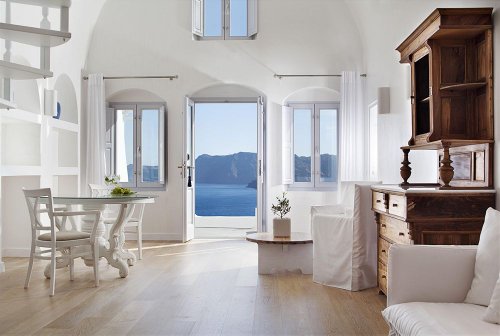 Villa Katikies and the neighboring suites are a natural authentic fit in the Greek Cycladic tradition sitting majestically on the Santorini cliffs  at Oia. 
More information and special offers on Katikies Hotel, Oia,
---
One of a few great all inclusive resorts in Europe. These resorts are divers and offer great adult only or family experience and cover the breath of Europe. See the best all inclusive resorts in Cyprus, Greece, Italy, Portugal,  Spain, and Turkey. 
---
Adler Thermae Spa & Relax Resort
A classic All Inclusive luxury resort in Europe with the culture of Tuscany at your doorstep. 
Enjoy the best of the Orcia Valley in beautiful Tuscany and the  therapeutic waters  of the spa.
More information on the Adler Thermae Spa & Relax Resort

---
Best Luxury Resorts in Italy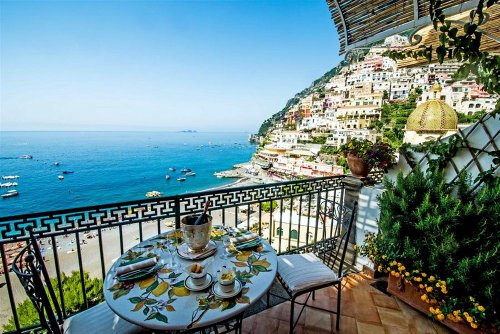 Top Italy Resorts
heck out our great Italy Package Deals and Resorts.  We also have listed the best best Italian Ski Resorts. For a romantic Europe vacation option try Tuscany luxury resort or villa. While the Italy all inclusive resorts are not the best in Europe they are also worth a look.

---
Tuscany Vacation Travel Guide 
Top 25 Hotel and Resort Deals in Italy

Resorts in Tuscany 
---
Villa San Michele Tuscany
What was a monastery in the 14 hundred with part of the design completed by a guy called Michelangelo (reputedly) this is something a little different in a country which has such a rich variety of luxury resort experiences. A few year back Brigitte Bardot honeymooned here and now young folk today are choosing it for similar reasons.
See more information and video on Villa San Michele Tuscany
---
Resorts in Spain
See the latest and the best beaches and resorts in Spain report including reviews. Spain has long been a key beach resort for much of the rest of Europe, but in recent years the  Spain All Inclusive Resorts have been becoming more popular for holiday makers looking for a tidy package.
Canary Islands Vacation Travel Guide
---
Hotel Cordial Mogán Playa
This is a family orientated Spanish resort located at a spectacular location at Morgan. While not right on the beach and set a little back in the image here the resort generally enjoys the most outstanding reviews and satisfaction ratings from guests.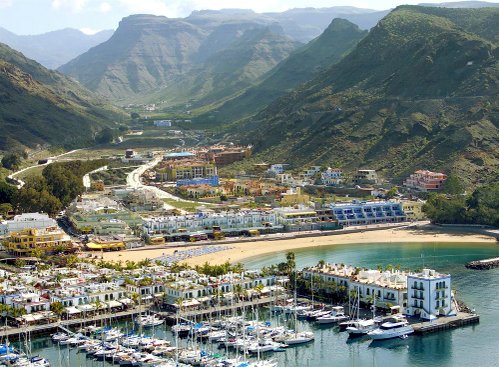 Hotel Cordial Mogán Playa Luxury Resort in Europe
Facilities are more than adequate with a full spa and health club, pools, complimentary kids clubs and restaurants all of the highest quality.

More information and special offers on the Cordial Mogan Playa
---
Best Europe Luxury Spa Resort Destinations
An up to date look at the best luxury spa resorts as well as top places to Enjoy a spa vacation in Europe. From Budapest to Bath we have all the best resorts covered. 

---
England Resorts
Bovey Castle.
Well it's not exactly a resort but this is England. Located within a private estate on Dartmoor National Park, Bovey Castle has remained loyal to the vision of subtle grandeur and understated elegance upon which it was founded as a country house retreat.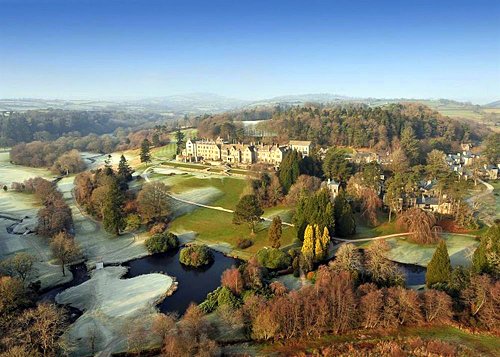 Bovey Castle
lt has an 18-hole championship golf course designed by JF Abercromby in 1926, a holistic spa with indoor pool and an extensive selection of activities for all ages and energy levels. Young children are looked after in the Playroom or entertained with Bovey Rangers, led by the hotel's activity leaders.


Roger Olsson has joined the hotel as its new executive chef and his expertise presides over each of the hotel's dining experiences - from specialist breakfasts to outstanding a la carte cuisine.

The kitchen uses fresh, local ingredients delivered daily from all over the area - with fish from Brixham, lamb from Launceston and finest beef from native Dartmoor cattle - to create superb dishes. 

Immerse yourself in the luxuriously-appointed decor and outstanding service, relax in the holistic spa, experience the vast array of activities and indulge your taste buds with decadent food and fabulous wines.

Reviewers love Bovey Castle rate it amongst as the best England resorts and give perfect marks nearly every time.  

More Information
Find the best deal, compare prices, and read what other travelers have to say about hotels in England
Top 25 Bath Resort Deals with Reviews on TripAdvisor
---
Malta Hotels and Resorts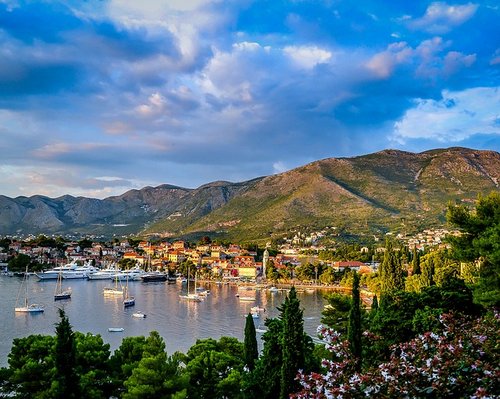 Malta Hotels and Resorts
Le Meridien St. Julians Hotel & Spa
Great hotel overlooking the bay in Malta. From the huge buffet down to the smallest detail this place does it with European class.
This is one of the classiest hotels and resorts in St. Julians and we have some great rate discounts listed in the links below these images.
Top 25 Malta Resort Deals with Reviews on TripAdvisor

---
The Best Resorts in Europe
💼 We cherish our independence! ✈️ Our travel recommendations are carefully researched, bias-free, and powered by human expertise by April and Ricky of LRB (we have personally researched and travelled to many of these destinations and researched others thoroughly through first-hand accounts). 🌍✨
We try to keep everything up to date, but please always do your own research and contact us if you know any issues for us to help others as best we can as a small but professionally focused team! 🧐📚⚠️