Cuba All Inclusive Resorts
Cuba All Inclusive Resorts
We have listed all the best Cuba all inclusive resorts are right here. These are the top Cuba vacation deals for an all inclusive vacation from Canada, Europe or elsewhere.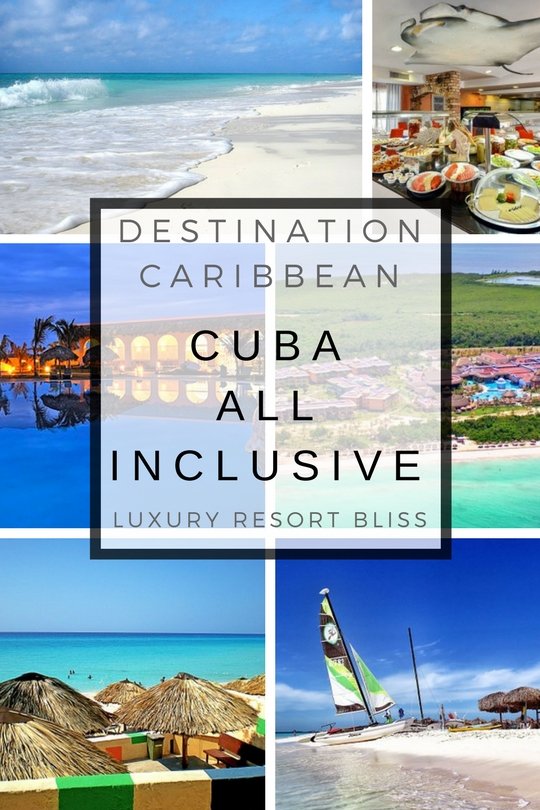 Join Sarah as she uncovers the magic of Varadero, a sun-drenched paradise that combines luxurious all-inclusive resorts, vibrant culture, and idyllic beaches for an unforgettable Cuban adventure. Get ready to dive into the best that Varadero has to offer, from five-star resorts and exquisite dining to exhilarating activities and captivating local experiences. Your journey to Cuba's most enchanting destination starts here!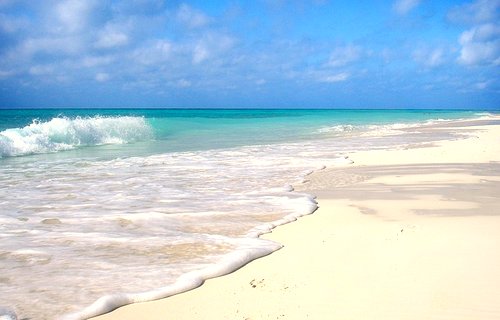 White Sands of Cuba
See also the Top 25 Cuba Resorts at TripAdvisor by Catagory

Iberostar Varadero Cuba All Inclusive
An Authentic Cuban Paradise: Upon arrival, the colonial-style architecture of the Iberostar Varadero captivated me, a tribute to the rich heritage of Cuba. Surrounded by lush vegetation and the sparkling turquoise waters of the Caribbean, the resort offered a perfect blend of relaxation and cultural exploration.
The attentive staff catered to my every need, providing personalized care and spa services to ensure my stay was rejuvenating and stress-free. The resort's gastronomic offerings celebrated the flavors of Cuba, allowing me to indulge in authentic dishes, savor world-renowned Cuban cigars, and dance to the vibrant rhythms of local music.
Entertainment and Activities: Iberostar Varadero's extensive range of entertainment options kept me engaged throughout my stay. The Mini-Club delighted younger guests with daily activities, while adults could unwind at the resort's spa, complete with massages, beauty treatments, and Jacuzzi areas.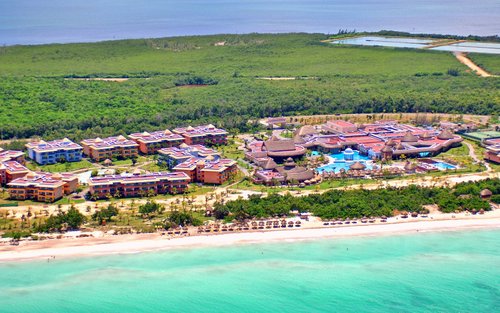 Iberostar Varadero Cuba All Inclusive
Evenings came alive with music and dance performances, showcasing the passion and exuberance of Cuban culture. The resort's sports facilities catered to those seeking an active vacation, with tennis, basketball, beach volleyball, and dance classes available at no additional cost. For a fee, guests could venture off-site to experience horseback riding, scuba diving, water skiing, golf, and bowling.

Spacious Rooms and Premium Amenities: The Iberostar Varadero's spacious rooms and suites offered a serene retreat after a day of adventure, with breathtaking views of the ocean or gardens from private terraces or balconies. The resort's amenities, including 4 outdoor pools, a wellness center with sauna and massage services, and a variety of dining options, ensured that my stay was nothing short of extraordinary.
Click here for more information on Iberostar Varadero All Inclusive Resort.
---
Varadero Cuba All Inclusive Resorts
Paradisus Varadero Cuba All Inclusive Resort

Paradisus Varadero Resort & Spa is a 5-star Ultra All-Inclusive beachfront eco-resort located in the Rincón Francés area, within the ecological reserve of Varadero, Cuba. The resort is known for its elegance, charm, and privacy, especially in the exclusive Royal Service (Adults Only) and Family Concierge areas. Designed to blend seamlessly with the natural surroundings, the hotel features a spacious lobby near the shore on an exclusive cove-shaped beach, lush gardens with palm trees, tropical vegetation, and terraces with stunning sunset views.
The resort offers an original Yhi Spa with walkways and sea views, a wedding gazebo, a meetings and events area, a children's games room, and family rooms. It is renowned for its modern and stylish rooms, all of which are Junior Suites with views of the sea, gardens, or pools. The Royal Service area offers unique experiences in luxurious suites and villas. The Paradisus is ideal for families, weddings, and honeymoons.
Rooms at Paradisus Varadero Resort & Spa:
Paradisus Junior Suite
Paradisus Junior Suite Sea View
Junior Suite Royal Service
Junior Suite Royal Service Sea View
Luxury Junior Suite Royal Service
Garden Villa Royal Service
The Reserve Junior Suite
The Reserve Junior Suite Garden Swim-Up
The Reserve 1 Bedroom Master Suite
The Reserve 2 Bedroom Master Suite
Paradisus Family Junior Suite
Guests at the Paradisus Varadero Resort & Spa can enjoy an all-inclusive experience, family-friendly activities, golf, group activities, weddings, wellness facilities, and unique experiences. The Reserve offers a boutique hotel concept with private spaces, incredible rooms, Concierge services, and VIP attention throughout the stay.
The resort offers a variety of amenities such as various dining options, an excellent entertainment program, and exclusive The Reserve and Royal Service experiences. It boasts a large property footprint, providing guests with a sense of seclusion and privacy. In 2016, the property added about 200 rooms in a dedicated "Family Concierge" section for families, including its own restaurants and swim-up suite options.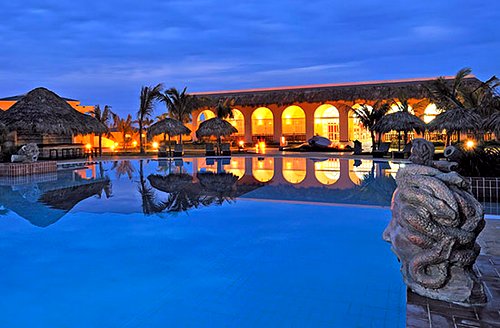 Paradisus Varadero Cuba All Inclusive Resort
Location: Paradisus Varadero Resort is located on Punta Frances, toward the newer end of the Varadero peninsula. Downtown is a 15-minute taxi ride away, or guests can pay 5 CUC for a day pass to the hop-on, hop-off bus. The airport is about a two-hour taxi ride away.
Amenities and services at Paradisus Varadero Resort & Spa include:
Outdoor furniture, beachfront, sun deck, terrace, garden
Aerobics, archery, live music/performance, themed dinners, beach, tennis equipment, water park, evening entertainment, kids' club, water sports facilities, nightclub/DJ, entertainment staff, snorkeling, diving (additional charge), darts, karaoke, ping-pong, pool table, playground, tennis court
On-site coffee shop, fruit, bottle of water, wine/champagne, kids' meals, special diet meals (on request), snack bar, bar, restaurant
Raised toilet, toilet with grab rails, wheelchair accessible
Wi-Fi in public areas (additional charge)
Swimming pool, kids' pool, locker rooms, personal trainer, fitness classes, fitness, massage chair, spa/wellness packages, spa lounge/relaxation area, steam room, spa facilities, body wrap, body scrub, body treatments, hairstyling, haircut, pedicure, manicure, hair treatments, makeup services, wax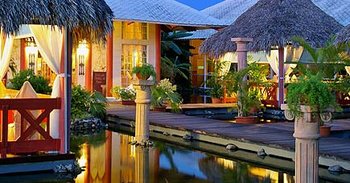 services, facial treatments, beauty services, beach umbrellas, beach chairs/loungers, pool bar, pool/beach towels, heated pool, swimming pool toys, outdoor pool (year-round), outdoor pool, hot tub/jacuzzi, massage (additional charge), spa (additional charge), fitness center, sauna
Tickets to attractions or shows (additional charge)
Pet bowls, pet basket, pets are allowed on request (charges may apply)
Concierge service, luggage storage, tour desk, currency exchange, 24-hour front desk
Daily housekeeping, suit press (additional charge), ironing service (additional charge), dry cleaning (additional charge), laundry (additional charge)
Fax/photocopying (additional charge), meeting/banquet facilities (additional charge)
Designated smoking area, air conditioning, shops (on-site), car rental, packed lunches, soundproof rooms, gift shop, safe, elevator, VIP room facilities, family rooms, hair/beauty salon, facilities for disabled guests, non-smoking rooms, newspapers, room service
Activities and experiences at Paradisus Varadero Resort & Spa cater to a variety of interests, ensuring guests have a memorable stay. Guests can engage in water sports, enjoy themed dinners, live music performances, and various wellness facilities. The resort is ideal for families, couples, and groups looking for a luxurious and relaxing vacation experience with numerous amenities and activities available on-site.
429 rooms in this top Cuba all-inclusive romance or family resort. Our score for it is 90/100.
More information and reviews for Paradisus Varadero
Video Review:  The Paradisus Varadero Resort and Spa is a luxurious five-star resort in Varadero, Cuba, known for its beautiful beach.
---
Melia Varadero Cuba All Inclusive

Meliá Varadero offers unforgettable experiences by the sea, with its prime location, excellent views, top-notch dining options, exclusive services, and a range of amenities and activities to suit various preferences.
Pros:
Excellent location: The resort is located on the beachfront and is just a few meters away from the Varadero Golf Club.
Unique views: The rooms offer unforgettable views of Varadero Beach from the balconies and large terraces.
Culinary delights: The resort boasts exquisite dining options and a varied range of cocktails.
The Level: Meliá Varadero provides superior accommodation, private hotel areas, and personalized service with its exclusive The Level service.
Fun and connectivity: The resort offers various entertainment options and free Wi-Fi.
Events and romance: Meliá Varadero is an ideal choice for professional events or romantic breaks.
Features:
Wellness Centre, Events, Business Centre, Adapted for people with reduced mobility, Massages, Early check-in, Gym, Wellness program, Concierge, Nearby golf course, Beauty salon, Meeting rooms, VIP lounge, Skybar, Tennis court, and 24-hour reception.
Various dining options, including the Fuerteventura Restaurant, which serves delicious international and Cuban cuisine for dinner.
Activities such as Golf, Swimming pools, Beach access, Water sports, Sport facilities, Club House, Fitness Centre, Health and Beauty services, Unique experiences, and Family activities.
Event rooms for weddings, honeymoons, vow renewals, and professional events, with an events coordinator available.
Sarah's Review of Meliá Varadero:
During my recent vacation, I had the pleasure of staying at the Meliá Varadero Resort, and I must say, it exceeded my expectations. The 5-Star All-Inclusive Resort is situated right on the beach and is conveniently close to the Varadero Golf Club and the Plaza América Convention Centre.
The resort's architecture is truly unique, resembling a flower with seven petals and a dome that covers the beautiful lobby adorned with plants and flowers. The ambiance is warm and welcoming, making for an unforgettable experience.
One of the aspects that stood out to me was the personalized service, exclusivity, and privacy on THE LEVEL Floor. The Mini Club, with its daily program for children, and the family packages, made it an ideal destination for families like mine. Additionally, the resort's special features for hosting events, conferences, and incentive trips make it an excellent choice for business travelers.
There are seven different types of modern and unique rooms, including Premium rooms and Suites. I stayed in a Sea View Grand Suite The Level room, and I was amazed by the spacious staggered terraces and the stunning views of the sea and the Varadero peninsula. The comfort and design of the room were truly exceptional.
Meliá Varadero offers various dining options with delicious food, and the staff was always attentive and accommodating. I also enjoyed the range of activities and entertainment available, from water sports to live music performances.
The resort is perfect for incentive trips, weddings, honeymoons, remote-working experiences, and golfers on holiday with their families. I highly recommend Meliá Varadero to anyone looking for an unforgettable experience by the sea.
Score: 8.5/10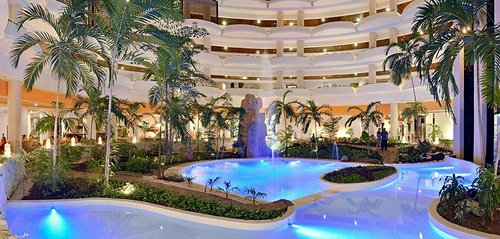 Click here for more information and recent reviews Melia Varadero

---
Sol Varadero Beach: Adults-Only All Inclusive
Discover the alluring charm of Sol Varadero Beach Resort, an adults-only oasis situated along the picturesque shores of Varadero, Cuba. This 4-star All-Inclusive hotel offers a pleasant getaway where relaxation and romance come together, making for a delightful vacation experience that's good, but not quite extraordinary.
Upon arrival, you'll appreciate the resort's contemporary design, which harmonizes beautifully with the lively essence of Cuban culture. The verdant gardens and gently swaying palm trees create a lovely backdrop for a laid-back retreat.
Large all-inclusive resort
670 rooms
In Varadero
Budget All Inclusive
Our score: 80/100
Find the best deal, compare prices, and read what other travelers have to say at Tripadvisor
---
Havana all Inclusive resorts
Blau Arenal Habana Beach: A Serene All-Inclusive Beachfront Getaway in Havana
Nestled on the beautiful Playas del Este, the Blau Arenal Habana Beach is an all-inclusive resort that offers a serene beachfront getaway just a short drive from the heart of Havana. With its stunning location, comfortable accommodations, and a variety of leisure activities, this resort is ideal for travelers seeking a laid-back vacation with easy access to the vibrant city.
The rooms at Blau Arenal Habana Beach are designed to provide a relaxing retreat, featuring comfortable furnishings and private balconies or terraces with views of the gardens, pool, or the turquoise sea. The resort offers a total of 162 rooms, each equipped with modern amenities to ensure a pleasant stay.
Dining at the resort is a delightful experience with a variety of options available to suit every palate. The buffet-style restaurant serves up international and Cuban dishes, while the two à la carte restaurants offer Italian and Cuban cuisine in a more intimate setting. Guests can also enjoy refreshing cocktails at the resort's bars, including the poolside bar and the lively beach bar.
Our pick for an all-inclusive resort near Havana is the Blau Arenal Habana Beach
Blau Arenal Habana Beach boasts a range of leisure activities to suit every interest. The large outdoor pool and sun terrace invite guests to relax and soak up the sun, while the resort's private beach offers the perfect spot for swimming and sunbathing. Active guests can take advantage of the on-site tennis court, beach volleyball, and non-motorized water sports, while the entertainment team provides a range of fun activities and nightly shows.
Score: 7.5/10
Pros:
Serene beachfront location on Playas del Este
Comfortable accommodations with garden, pool, or sea views
Variety of dining options, including buffet and à la carte restaurants
Wide range of leisure activities, including sports and entertainment
Cons:
A short drive from the heart of Havana, which may be a downside for those seeking a central location
Limited nightlife options in the immediate vicinity of the resort
In summary, Blau Arenal Habana Beach is a tranquil all-inclusive resort located on the picturesque Playas del Este, offering guests a relaxing beachfront getaway with easy access to the vibrant city of Havana. With comfortable accommodations, diverse dining options, and a variety of leisure activities, this resort is perfect for travelers seeking a laid-back vacation in Cuba
Holguin, Cuba All Inclusive Resorts

Occidental Grand Playa Turquesa  is one of our top Holguin, Cuba All Inclusive Resorts.

Located in on the beach in Holguin, this 5 star all-inclusive resort is a large one with 570 rooms. It's a great spot for families and couples alike.
Click here to find out more on Occidental Grand Playa Turquesa Hotel Holguin at TripAdvisor. 
---
Paradisus Rio de Oro: A Luxurious All-Inclusive Oasis Nestled in Cuba's Natural Beauty
Upon entering the enchanting world of Paradisus Rio de Oro, I found myself captivated by the luxurious all-inclusive resort that harmoniously coexists with Cuba's breathtaking natural landscape. Situated in the ecological reserve of Bahía de Naranjo Natural Park, this 5-star resort offers a serene and intimate retreat for those seeking solace amidst the vibrant surroundings of Holguin, Cuba.
The moment I set foot in the resort, I was greeted by a warm, tropical breeze that danced through the lush gardens, beckoning me to explore the hidden treasures scattered throughout the property. With the pristine waters of Esmeralda Beach just a stone's throw away, I felt as if I had discovered my own private paradise.
Paradisus Rio de Oro's accommodations are meticulously designed to evoke a sense of tranquility and elegance. The spacious suites and bungalows are adorned with refined furnishings, providing guests with a sanctuary of comfort and relaxation. Each room offers panoramic views of the ocean, gardens, or lagoon, allowing guests to become one with nature while enjoying the resort's lavish amenities.
With an array of gastronomic options, guests can indulge in a culinary journey that spans the globe. From the exquisite Mediterranean fare at Los Helechos to the tantalizing Japanese cuisine at Sakura, every palate will be satisfied. Moreover, the resort's five bars serve a delightful assortment of beverages, ensuring that the good times never cease.
A visit to the Yhi Spa is an absolute must for those looking to rejuvenate their mind, body, and soul. The spa's extensive menu of treatments, which incorporates traditional and modern techniques, guarantees an unparalleled experience of bliss and harmony.
Score: 9.5/10
Pros:
Located in an ecological reserve, offering a truly immersive experience with nature
Access to the beautiful Esmeralda Beach
A wide variety of dining options and bars, catering to diverse culinary preferences
Luxurious accommodations with stunning views
World-class Yhi Spa for ultimate relaxation and rejuvenation
Cons:
Some guests might prefer a more bustling atmosphere or a resort situated closer to urban areas
Paradisus Rio is another fantastic 5 star resort with about 300 rooms. It is an excellent spot for a honeymoon and perfect for romance. Our score is a very high 96/100!
In summary, Paradisus Rio de Oro is a magnificent all-inclusive resort that expertly fuses luxury with Cuba's awe-inspiring natural beauty. Offering guests an extraordinary getaway, replete with fine dining, lavish accommodations, and rejuvenating spa experiences, this resort is ideal for travelers seeking an opulent and intimate retreat in the heart of Holguin, Cuba.
More information and the latest reviews for Paradisus Rio de Oro Resort & Spa: Find the best deal, compare prices, and read what other travelers have to say at Tripadvisor
---
Sol Rio de Luna Y Mares Cuba Resort
In Holguin, the large 460 room all inclusive is a perfect choice for families but don't let that turn you away if there are only 2 of you. Couples love it as well. Our score is 91/100.
Click here for more information on Sol Rio de Luna Y Mares Resort.
Cayo Coco Cuba All Inclusive resorts

Here are some more of the top-rated all-inclusive resorts in Cayo Coco, Cuba. To go with it here is a little overview of Cayo Coco.  The island of Cayo Coco located, off central Cuba. This place is home to the whitest-sand beaches and coral reefs,as well as amazing all-inclusive resorts. If you are a nature lover, you will enjoy the lagoons and marshes where wildlife like ibis and pink flamingos make their home.
270 rooms - one of the smaller ones

Cayo Coco
****
Family 
 85/100
Cayo Coco

All Inclusive
Families
85/100
Cuba all-inclusive resorts adults only resort
The Melia Melia Cayo Coco is our pick for a Cuba all-inclusive resorts adults only resort
In this resort vlog, the narrator takes us on a detailed tour of the Blau Arenal Habana Beach - an all-inclusive adults-only resort located in Havana, Cuba.
The resort features a massive pool, plenty of loungers and sun beds, and a beautiful white sand beach with turquoise waters. Dining options include a lunch area with a variety of food options, a beach grill that transforms into an à la carte restaurant at night, and a 24-hour lobby bar. The narrator praises the food quality, stating it's the best he's experienced in Cuba.
Rooms in the resort are divided into standard and premium lagoon villas. The resort offers free Wi-Fi and still provides maid service daily. PCR testing is required for entry and exit, with the latter costing 30 USD per person.
The vlogger highlights the relaxed atmosphere due to the low occupancy, making it feel like having the resort to yourself. With staff constantly wearing masks and sanitizing surfaces, the resort maintains a safe environment for its guests. The vlogger concludes the tour with a walkthrough of the resort's lush grounds, expressing overall satisfaction with the four-and-a-half-star resort.
All Inclusive
Great for Adults
Romance
90/100
---
Cuba All Inclusive Vacations:

There are a few more resorts worth a mention - because they are great - but the ones above are our absolute favourites. 
Here's our Bliss List of the rest:
429 rooms
Perfect for All Romance

Family Cuba all inclusive vacation resort. 
Our score is 90/100
360 Rooms
Budget Option
Cayo Santa María
*****
All Inclusive
Romance Spot
90/100
307 rooms
Cayo Largo
All Inclusive

Romance
80/100
290 rooms
Cayo Largo
*****
All Inclusive
Romance
Families
90/100
---
For more in Cuba, visit our main Cuba Resorts page.
For more great all inclusive resorts at similar prices, visit Dominican Republic All Inclusive Resorts.
Share Your All-Inclusive Adventures and Questions! 🌴 Have a memorable experience from a luxury all-inclusive vacation? We'd love to hear it at Luxury Resort Bliss. We're on the lookout for top-quality, insightful tales that'll inspire our community. Dive in and be a part of our sun-soaked stories! 🌊🍹✨
The story is a fictionalized account founded on travel expertise, research, and experience. Always refer to recent guest reviews and perform due diligence before booking.
💼 We cherish our independence! ✈️ Our travel recommendations are carefully researched, bias-free, and powered by human expertise by April and Ricky of LRB (we have personally researched and travelled to many of these destinations and researched others thoroughly through first-hand accounts). We also have put in the hard miles, and Ricky has worked for decades for resort and hotel chains  Hyatt, Hilton, Shangri-La and Radisson before starting Luxury Resort Bliss in 2007. 🌍✨ Unlike some other resort review websites we are concerned on the guest experience rather than mere corporate interest.