All Inclusive Fort Lauderdale Resorts on the Beach
---
---
Best Fort Lauderdale All Inclusive Resorts
When it comes to vacations, there's nothing like an all-inclusive resort. With this type of resort, you can enjoy a variety of food and drinks at any time of the day or night without having to worry about the cost. Add on top of that access to a variety of activities, and you've got yourself a perfect vacation spot.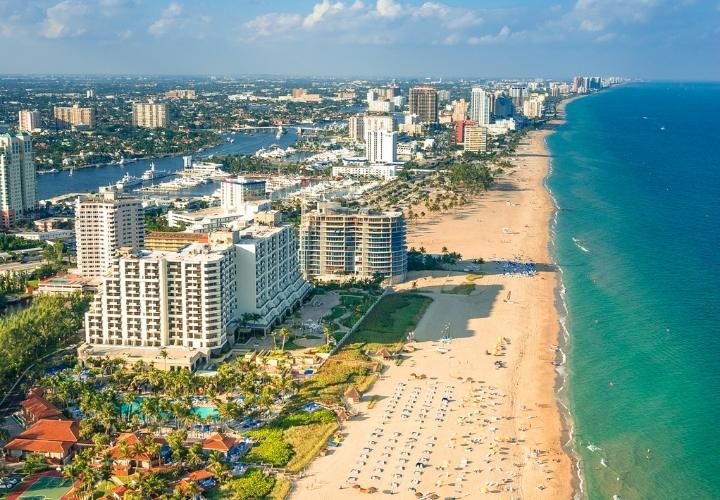 Fort Lauderdale All Inclusive Resorts
Fort Lauderdale is one of the most popular tourist destinations in Florida. It has a variety of attractions to offer, but if you are looking for an All-Inclusive resort, there are not many options to choose from. But to what extent do these exist in Fort Lauderdale? 
Video: Fort Lauderdale Travel Guide
Tourism is an important industry in Fort Lauderdale and one of the top sources of revenue. In 2016, tourism brought in more than $5 billion to the city's economy alone. Fort Lauderdale has many attractions like beaches, theme parks, museums, and historic sites.

There are only a handful of all-inclusive resorts listed on sites like TripAdvisor and Expedia and these experience don't really rate in comparison to all-inclusive hotspots in the Caribbean or Mexico. Then let's call them all-inclusive alternatives rather than all-inclusive resorts because these deals are tied up in packages rather than offering things like food drinks and activities as standard.
On the upside these are resorts that would rank as some of the best regardless of type.
Expedia lists a number of All-Inclusive Resorts in Fort Lauderdale, but the verdict is out on exactly how all-inclusive these properties are:
fort-lauderdale-all-inclusive-marriott
Fort Lauderdale Marriott Harbor Beach Resort & Spa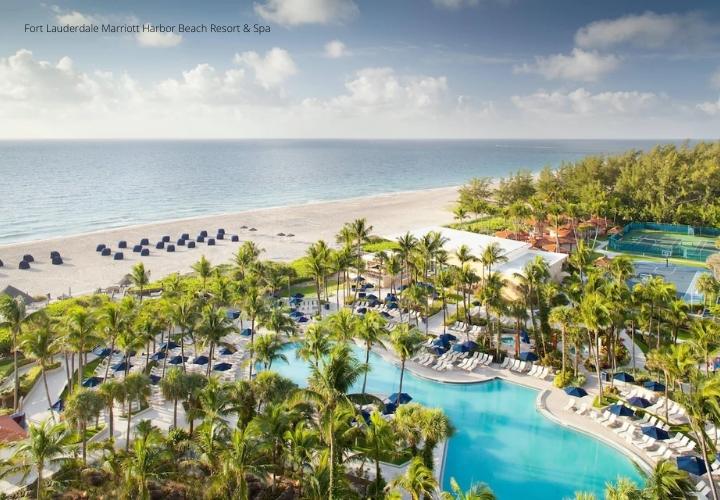 The Marriott Harbor Beach Resort & Spa is a 650 room luxury hotel featured as a Fort Lauderdale all-inclusive, on Expedia. With its location and services, the hotel is a great choice for visitors looking to explore the city. The hotel features an outdoor pool with a swim-up bar, an on-site restaurant, and a fitness center. The property also has direct access to Fort Lauderdale's beachfront. The Marriott Harbor Beach Resort & Spa is located on the waterfront of Fort Lauderdale's harbor.
Fort Lauderdale Marriott Harbor Beach Resort & Spa is a great beach resort near Las Olas. Just a few minutes outside the property, you will find a lot of family-friendly activities, like splash parks and swimming pools. The poolside bar is also available to enjoy at anytime. The resort goes beyond what you can find in your average beach so that you can enjoy the gorgeous beaches
Insider Video: Fort Lauderdale Getaway! | Marriott Harbor Beach Resort & Spa
Enjoy:

4 different restaurants onsite so you can enjoy an unforgettable meal.
At the gym, there are a variety of options: Aerobics classes,
surfing, body boarding and volleyball can be good for both your health and sanity. Plus, those who are new to aquatic sports often find sailing to be a quick start.
guests can find other amenities such as shopping on site, a coffee shop/cafe and WiFi connection
2 outdoor pools with pool umbrellas
Breakfast buffet, tennis courts, and valet parking are options, but surcharges can apply.
All 650 rooms have these comforts: 24-hour room service, an extra layer of comfort. And premium bedding—the options are limitless! Every luxury imaginable. Even perks like air-conditioning and bathrobes.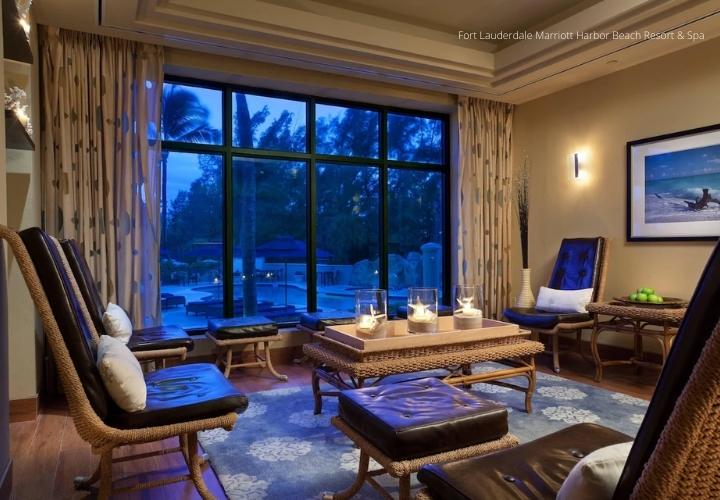 Diplomat Beach Resort Hollywood, Curio Collection by Hilton
Best Fort Lauderdale All Inclusive Family Resort; Diplomat Beach Resort Hollywood, Curio Collection By Hilton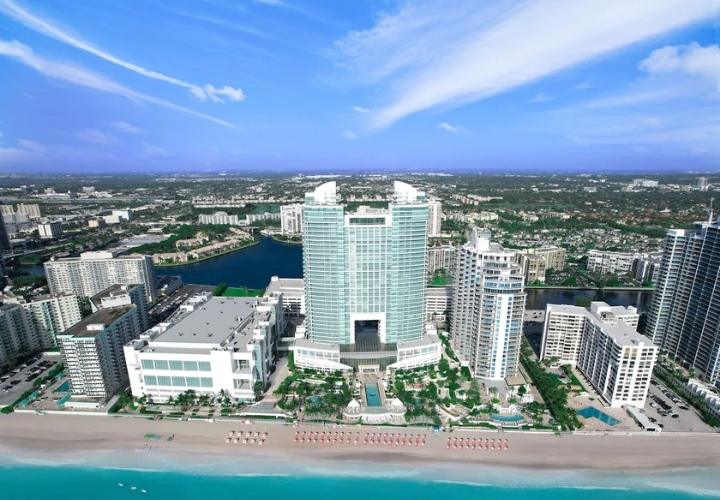 Hollywood Beach All Inclusive Resort
Expedia lists a resort in Hollywood Beach as an All Inclusive Resort in Fort Lauderdale. 
Hollywood Beach is a great alternative to places like Fort Lauderdale but very close, and if you're looking for an affordable destination that also provides convenient access to Aventura Mall, this is one you should be considering. It has a diverse group of people around it (39% are either French Canadian or American) and it's only about a 30-minute drive from Miami.
Video: Diplomat Beach Resort Hollywood, Curio Collection by Hilton full walkthrough
4.5-star luxury hotel refurbished in 2018 and located near Hollywood Beach
Diplomat Beach Resort Hollywood is a luxury beachfront resort located in Hollywood, Florida. It is part of the Curio Collection by Hilton and features a private beach club and spa, tennis courts, and a fitness center.
The Diplomat Beach Resort Hollywood was designed by award-winning architect Robert A.M. Stern who has also designed the Four Seasons Hotel Miami, Four Seasons Hotel New York City, and The Pierre hotel in New York City.
This resort is perfect for couples looking for a romantic getaway or families looking for fun in the sun. There are plenty of activities on-site including kayaking, parasailing, jet ski rentals, fishing charters, paddleboarding lessons or even taking an island tour to explore other beaches nearby!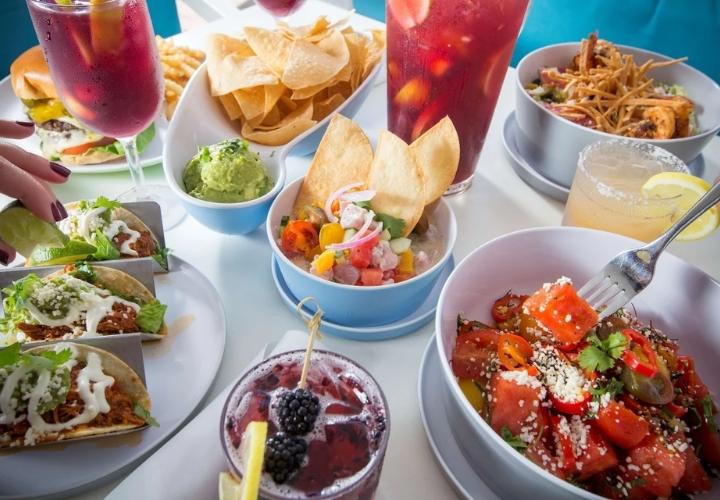 Fort Lauderdale All Inclusive Family Resort
Pros:
With golf on site, a beachfront location, and sun loungers, these properties are the perfect place to soak up some sun. There are also professional amenities like beach cabanas and a poolside bar if you want to change your scenery!
Free amenities like outdoor pools, children's pool, and waterslide, valet parking right outside the front door, and electric car charging station are available.
This excellent beach Resort is an all-inclusive registered on TripAdvisor that offers guests a relaxing escape set just steps from the white-sand beaches of Fort Lauderdale. The hotel features 330 guestrooms, including two Executive Floors and one Presidential Suite with Old Hollywood-inspired lounge. Guests can enjoy signature dining at its five onsite restaurants, including the AAA Four Diamond rated La Playa restaurant, or take a dip in the resort's six pools, including the adult-only Splash Pool.
Video: Diplomat Beach Resort & Exploring Hollywood, Florida with Kids
This property is a TripAdvisor Certificate of Excellence winner with an average of 4.3 out of 5 stars from over 1,200 reviews. Guests enjoy luxurious amenities like free Wi-Fi and daily breakfast at La Playa, which is described as "an all day indulgence in a world of its own."The beachfront hotel offers guest services and amenities such as: on the beach service, concierge, meal planning, and retail shopping services.  The hotel offers guests a full day of activities for their leisure including: snorkeling and scuba diving lessons, kayaking, catamaran, paddle-boarding, sun deck and pool chairs for rent. The resort is a short walk from the beach access point.
Guests can relax at the resort's restaurant which offers dining from breakfast to dinner. The hotel offers the following amenities and services to all guests: on the beach service, concierge, meal planning, and retail shopping services.
Cons: Great All Inclusive Alternative but not quite the real deal
Miami Beach vs Fort Lauderdale
Hands down, Miami is the place to be. It's easy to get around, lively and exciting and has a full range of things to do. Fort Lauderdale is great if you like beaches, but Miami is a bustling city with tons to offer.
Miami Beach is a great choice if you're looking for something with more of an urban flair and nightlife. For families, beach-goers and those who want to take in the sights and sounds of a beautiful beach town, Fort Lauderdale might be better.
Florida All Inclusive Resorts
The Fort Lauderdale all-inclusive resorts are not the only option of their type in the state, and you can compare these resorts:
Why Stay in An All Inclusive Resort
There are many reasons why people visit an all-inclusive resort. They may want to relax on the beach or spend time in the water. They may want to enjoy some of the best cuisine in the world or take part in a day trip.
The following is a list of what you can expect from an all-inclusive resort:
Unlimited food and drinks
24-hour room service
Daily activities for adults, children and families
All taxes and tips included
Yet these are not always standard in 'Fort Lauderdale All Inclusive resorts'. Our reccomendation is you find the resort with all the inclusions you would like, and budget for meals, include some nights off the resort, rather than choose an all-inclusive resort.