Acapulco All Inclusive Vacation
Finding quality safe, quality options for an Acapulco all inclusive vacation is made easier with our bliss list right here. We have singled out the best. We have also put together some of the best Acapulco luxury resorts and family resorts.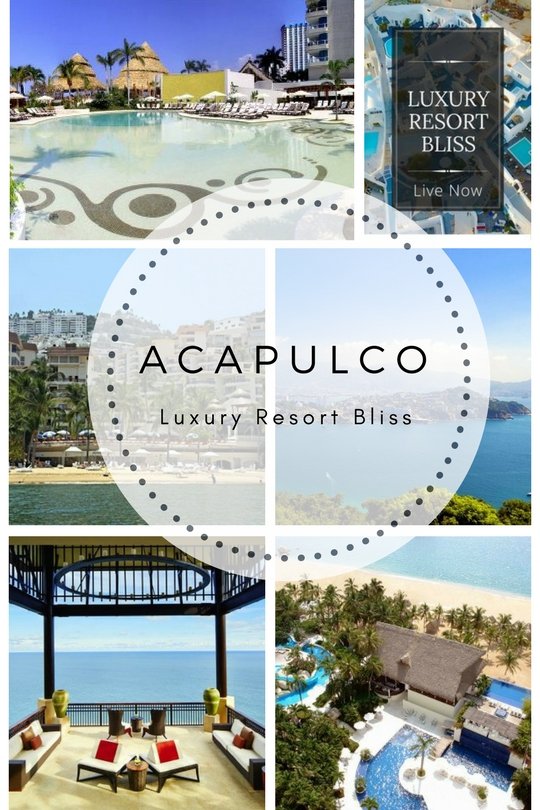 Acapulco Information, reviews, and special offers
Acapulco Travel Guide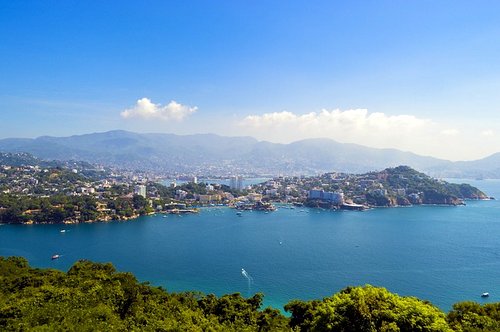 Acapulco All Inclusive Vacations
TIP: This interactive map of Acapulco helps you to find resort prices, ratings, and  nearby attractions including restaurants, and things to do. Click Here

Video: What to do in Acapulco, Mexico? Destination Travel Guide
---
Emporio Acapulco All Inclusive Vacation Resorts
A rating from us. All Inclusive packages available. 419 room resort.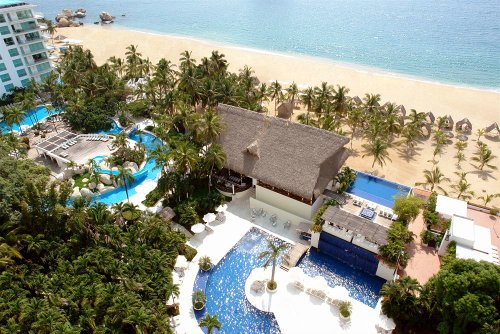 This is a  3.5-star family or couples resort in Acapulco. The Emporio features 3 outdoor swimming pools and a full-service spa, beachside bars and five restaurants.
More information on the Emporio Acapulco, Acapulco.
Latest reviews and price comparison.
---
Park Royal Acapulco All Inclusive Vacation Resort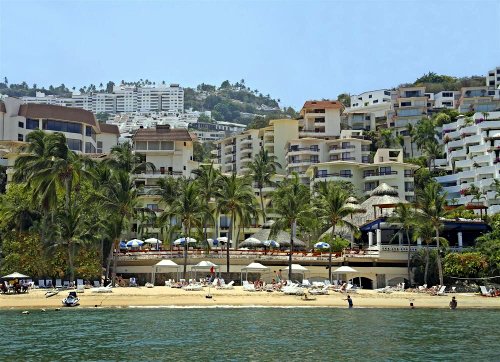 Park Royal Acapulco All Inclusive Vacation Resort
Extremely popular all inclusive Acapulco vacation resort which hits the markers on which to qualify as an all inclusive, without finding the need to dazzle guests with overwhelmingly over the top service.
224 room resort in Acapulco. Pool is good and so is the food.
More on the Park Royal Acapulco All Inclusive
---
Ritz Acapulco Hotel de Playa All Inclusive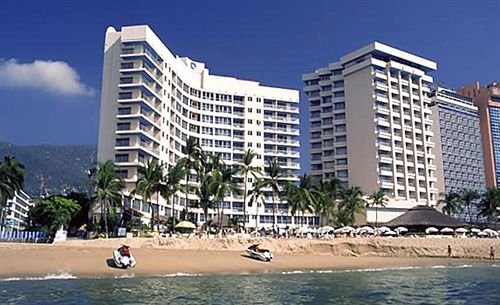 Ritz Acapulco Hotel de Playa All Inclusive
This is a true Acapulco all inclusive resort with meals and beverages included. While not getting the most amazing reviews the resort does perform solidly and is well priced.  Features include the outdoor pool, restaurants and sauna.
Special offers for Ritz Acapulco Hotel de Playa All Inclusive.
Website for Ritz Acapulco Hotel de Playa All Inclusive
---
Resorts Packages in Acapulco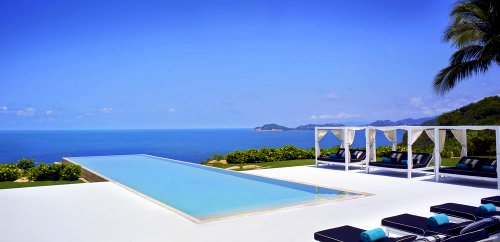 Banyan Tree Cabo Marques
For more of the Best Acapulco Resorts see the TripAdvisor reviews and offers for the best resorts packages in Acapulco
---
Banyan Tree Cabo Marques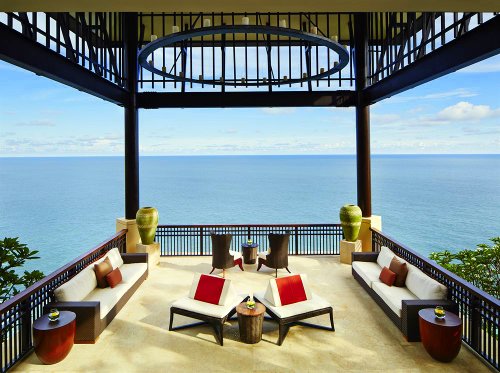 Banyan Tree Cabo Marques
This 5 star Acapulco luxury spa resort, Banyan Tree is located in Cabo Marques. Multilingual staff, a spectacular setting and typically brilliant and refreshing Banyan Tree Class set this resort out from others in the area. While not a full all inclusive resort this is an outstanding destination property.

Reviews and special offers for the Banyan Tree Cabo Marques.

Website for Banyan Tree Cabo Marques

---
Grand Mayan Acapulco Resorts
This resort gets our vote because it is highly rated by families with children.
Location: In the Mayan Resorts, From Acapulco's International Airport it is 6 miles.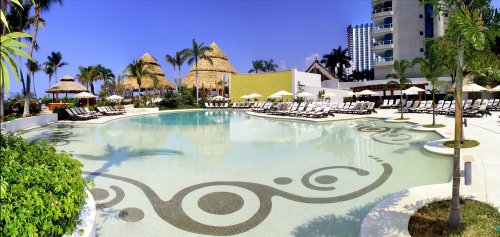 Grand Mayan Acapulco Resorts
Amenities: 18-hole golf course, boutique, aqua Park with waterfalls, slides and toboggans, mini supermarket, beach club, restaurants & bars, huge swimming pool, Brio Health Spa & Fitness Center, tennis courts, culture and art Center, nights of great international shows, Turtle camp family experience, pedal boats and kayaks.

Kids Club: A different experience each day with children between 4 and 11 years old including sports, recreation, cultural activities and handcrafts are some of the activities our team has prepared for them. The "Chispa" Kids Club has a cost of 200 pesos (confirm with current prices), that includes a complete meal. Hours: 9:30 a.m. through 5:00 p.m
      
Rooms: The better rooms have Air-conditioning, iron and ironing board, cable color TV, Jacuzzi, ceiling fan, marble bathroom with tube and shower, drinkable water, terrace.

Reviews: The reviews here are outstanding not only from families but across the board. Guests who go away looking for a family resort are surprised by the beauty and the completeness of the resorts luxury factor per dollar. The kitchens are spacious and lots of appreciation for the entertainment.

See reviews and special offers


Website for Grand Mayan Acapulco

---
For more see:
Best Mexico All Inclusive Resorts: Acapulco, Akumal Beach, Cancun, Cancun family, Cozumel, Ixtapa, Los Cabos, Playa Del Carmen, Riviera Maya, Tulum.