Best India All Inclusive Resorts
Best India All Inclusive Resorts
India, gifted by nature, draws millions of visitors from all across the globe every year with an intriguing vacation to Asia. There are numerous reasons to visit India. 
Whether it is for the hills or the lowlands, the coastlines or the rural villages, nature tours or outdoor adventures, quiet islands or booming metropolitan areas, culinary delicacies or native beverages, religious holidays, or intimate vacations – India has it all!
Also see the Goa India All Inclusive Resorts
When on vacation in India, the last thing you want to worry about is finding somewhere to eat and getting the most out of your experience. This is where all-inclusive resorts come in.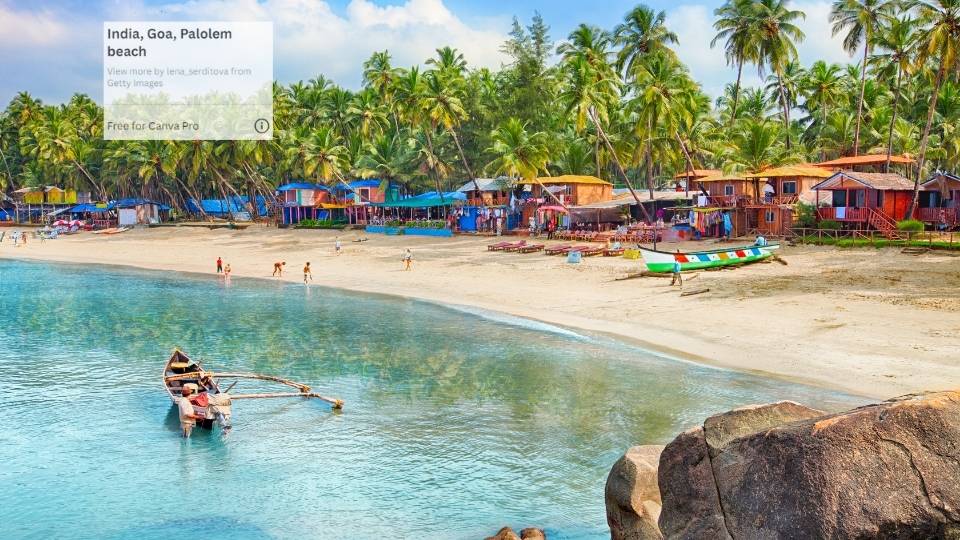 See also our top Goa Resorts
According to TripAdvisor There are 622 all-inclusive resorts in India. 
All-inclusive resorts in India -find the best deal, compare prices, and read what other travelers have to say at TripAdvisor
Please do check with the resorts at the time of booking for what they offer because, although we look to update our listings, what all-inclusive means at each resort can change from the time of writing.
Adult only All Inclusive Resorts in India
The top three adult only all-inclusive resorts in India are:
The Kumbha Bagh Palace
Vatsyayana Resorts
Ashiyana Yoga
But in total there are 81 Adults Only Resorts in India and many of these will have meals included even if they are not all-inclusive resorts – check the details. 
India Adults Only Resorts at Tripadvisor
In this article, we'll guide you through the best all-inclusive resorts in India, as well as what facilities they offer with their packages. From eco-lodges to metropolitan hotels, you're sure to find the perfect all-inclusive Indian resort for you on this list. 
When you book an all-inclusive trip, you'll have access to everything you need all in one place. This often includes three square meals a day, pool facilities, fitness centers, beach activities, games rooms, spa treatments, and airport pickups. 
We couldn't create a list of the best all-inclusive resorts in India without including the Raviz Kovalam. Located in Kovalam, along the shore of the Vizhinjam area, it's the perfect location for all of your all-inclusive needs. 
The resort is very highly rated on TripAdvisor, and it's easy to see why. Each room tastefully combined modern technology with traditional decor to create a unique Indian experience. 
Each room comes with its own balcony, many of which offer a stunning seaside view. All-inclusive food buffets mean you won't have to worry about cooking or ordering food during your stay. 
The resort also features a large swimming pool and a beautiful infinity pool to help you relax throughout your stay. 
The edge of the property also leads directly onto the beach, so you won't have to travel far to get to the sea. There are even buggy services available that will take you to the beach upon request if you don't fancy the walk. 
Included in the all-inclusive package, you'll receive 24-hour butler and room service as well as a huge selection of food, alcoholic beverages, and soft drinks. 
Situated against the picturesque location of the Aravalli Hills, Ananta Udaipur offers some of the best five-star pleasures to provide a fairy tale vacation. 
The scenic façade of Ananta elegantly encapsulates the charm of your visit, from blooming verdure to stylish villas mixed with service quality.
Whether for pleasure stays, wedding venues, or business off-sites, the resort promises to create a one-of-a-kind retreat in this lovely lake city.
With their all-inclusive package, you'll have unlimited access to buffet meals and breakfast, swimming pool, poolside bar, fitness center, concierge services, airport transportation, air conditioning, and free Wi-Fi. 
If you plan on visiting with children, this resort is perfect. There is a dedicated playroom area and a few activities every day to keep them entertained. 
The Ananta Udaipur on Hotels.com
The Ananta Udaipur
---
Forest Canopy is a luxury all-inclusive resort located in Thekkady. It combines the feel of nature with a modern charm to make an unforgettable stay. The resort is encircled by trees and woodlands to give you that full forest experience. 
It's located at the top of a hill and offers outstanding views from just about every room. 
The restaurant on-site offers buffet and set meal options from a multitude of different cuisines. There's even a 24-hour coffee shop kiosk, perfect for catching those late-night flights. 
With their all-inclusive package, you'll get full access to the on-site gymnasium facilities, high-speed wireless internet, and library. There's also a games room to keep children busy and entertained as well as a gorgeous pool area. 
---
See also our best resorts in India review
Ananta Spa & Resort Pushkar is a wonderful escape in Pushkar, surrounded from all directions by the majestic Aravalli Hills and rich flora. 
This 5-star resort in Pushkar is defined by breathtaking vistas, superb staff, and opulent facilities. They offer 52 modern cottages, 21 large rooms, 12 tents, and 3 tented villas for visitors scattered across an immense 11-acre property.
There are three different eateries located on the property, each offering a different style of food, so there's sure to be something for everyone. In the resort, you'll also find a very large outdoor swimming pool, perfect for taking late night or early morning dips. 
There's also an indoor games room with a wide range of activities and games available. The resort offers spa treatments and pampering packages at an extra fee. Visitors even get full access to the fitness center. 
If you're looking for a beach getaway by the sea, you can't get any better than Paradise Isle Beach Resort. It's located just across from St Mary's Island and offers pristine white sands and breathtaking views.
There are two exclusive restaurants on-site that over mouth watering traditional Indian cuisine as well as an extensive choice of Western dishes. 
The resort also features a luxury pool area, with a separate child-friendly section to keep kids safe while they play, giving you peace of mind. 
There are also many indoor and outdoor activities to enjoy such as billiard tables, volleyball courts, table tennis, cricket, and badminton. The resort has an on-site spa that offers massage therapies and spa treatments to its guests. 
As this resort is located right on the coast, there are plenty of water sport activities on offer too. Most of these are included in the guest's all-inclusive itinerary. The resort offers parasailing, jet skiing, water scooter rides, and banana rides. 
Mayfair Heritage is a five-star premium beach resort in Puri's ancient city. The luxurious beach resort is conveniently located near Puri's absolutely stunning coastline and offers a delicious mixture of sunshine, sand, and surf. 
Apart from that, you can show devotion to Lord Jagannath throughout your stay because it is close to Lord Jagannath Temple as well as other renowned sites. 
Mayfair Puri, a wonderful gateway for comfort and luxury during Bhagwan Jagannath's rule, provides 34 air-conditioned and contemporary rooms.
Some rooms at this resort have balconies that offer a panoramic view of the ocean. Food is served buffet-style in their large dining area with excellent serving staff and facilities. 
There is a large swimming pool on site which is open to all guests as well as a fully kitted-out games room to keep children entertained. 
Romantic, attractive, and lively. Its walls are intertwined with history. This is where kings, heads of government entities, and the world's most famous people are known to congregate. 
The picturesque landscapes at this 5-star property in North Goa, combined with the innovative eateries and the Jiva spa, provide a superb setting for the overall experience. Relax in a setting that captures the spirit of Goa.
Discover the vista as you gaze over the pool's waves, well beyond the 16th-century fortifications of the Portuguese Fort, and return a hand to the tides as it makes its journey across the Arabian Sea to meet the Sinquerim beach. 
The restaurant on-site offers mouth-watering dishes from a variety of different cuisines, so there's sure to be something for everyone. 
The Sai Vishram Beach Resort is among the most popular all-inclusive resorts in India. This is mainly thanks to the fact that they offer a completely unique experience. 
For example, the resort offers vegan and whole-food lifestyle options and has a strict no-alcohol policy. There is a whole load of fun activities available such as fine art classes and disease healing treatments. 
There is a small indoor games room and plenty of fun games to keep the whole family entertained. 
You can even book in for some water sport activities which are overseen by the resort staff who will equip you with life jackets and all the other necessary equipment. When you hop out of the water, there'll be beachside snacks and refreshments waiting for you. 
The Novotel Goa Dona Sylvia Resort is among Goa's greatest and most magnificent beach resorts, located between both the calm of Cavelossim Beach and luxuriant nature. 
This luxury 20-acre estate oozes richness and grandeur, capturing precious moments for your vacation. 
Novotel is well-known for its exceptionally safe and healthy environment, and it has recently taken additional steps to reinforce its safety standards. 
The resort personnel leaves no stone unturned in enforcing strict safety regulations. The resort is situated on the beautiful Cavelossim Beach in South Goa. 
The picturesque province of Goa is recognized for its countless temples and stunning coastline, making it an ideal location for romantic getaways, family holidays, short business getaways, seaside weddings, and major corporate beachfront events.
Final Thoughts
In India, there is a vast range of wonderful all-inclusive destinations to suit all personal tastes and interests. In terms of convenience, design, elegance, and service, the resorts on this list are the cream of the crop. 
Whatever resort you choose, an all-inclusive holiday in India is sure to be full of exhilarating adventures, intriguing excursions, and relaxing tranquility. 
There are numerous reasons to go all-inclusive, ranging from wishing to fully rest and recover to cutting costs so that you can experience more of the fantastic activities that India has to offer. 
Visiting one of these best all-inclusive resorts in India will ensure you have the trip of a lifetime.
Share Your All-Inclusive Adventures and Questions! 🌴 Have a memorable experience from a luxury all-inclusive vacation? We'd love to hear it at Luxury Resort Bliss. We're on the lookout for top-quality, insightful tales that'll inspire our community. Dive in and be a part of our sun-soaked stories! 🌊🍹✨
The story is a fictionalized account founded on travel expertise, research, and experience. Always refer to recent guest reviews and perform due diligence before booking.
💼 We cherish our independence! ✈️ Our travel recommendations are carefully researched, bias-free, and powered by human expertise by April and Ricky of LRB (we have personally researched and travelled to many of these destinations and researched others thoroughly through first-hand accounts). We also have put in the hard miles, and Ricky has worked for decades for resort and hotel chains  Hyatt, Hilton, Shangri-La and Radisson before starting Luxury Resort Bliss in 2007. 🌍✨ Unlike some other resort review websites we are concerned on the guest experience rather than mere corporate interest.