Best Boracay Luxury Resort (2023) 
Looking for a great Boracay luxury resort? There aren't too many luxury resorts but there are enough to choose from. It's a far cry from the days when you could easily get a beach hut for less than you would pay for a meal elsewhere. That was not too many years ago and future developments are scheduled which will render the area unrecognizable from it's present self.
---
About Boracay
Boracay is less than 10 km long of which about 4 of those km's are powder white sandy playground for all sorts of beach activities and restaurants.

Boracay - The Pearl of Asia - Voted Best Island in the World Recently by Travel and Leisure + Others.

 Expect fire dancers and activities of the beach to go on into the evening in this lively tourist hub which has become a hot spot for easily reached, nearby Asian countries making the use of cheap vacation packages to a wonderful, tropical destination.

Let's have a look at a video to get you warmed up to the idea of a Boracay vacation.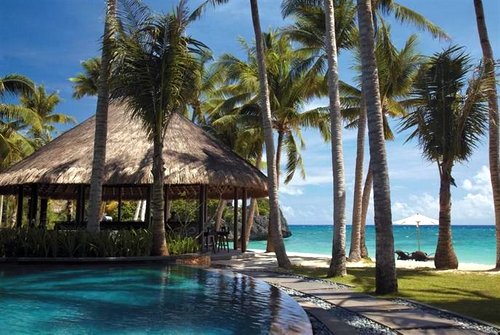 Top Boracay Resorts
---
Best Boracay Luxury Resort Options

Discovery Shores Boracay
We've listed 5 great Boracay luxury resorts. Some have opened recently and one is mainly a spa with villas. All are on the beach an many have great honeymoon suites. Another great place to resource is: Top 25 Boracay Resort Deals by Category. 
---
Shangri-La's Boracay Resort and Spa
Located on the beaches of Boracay and a one hour flight from Manila.There are a number of restaurants and bars, a spa, a business centre, function space and activities such as hiking, snorkeling, scuba diving and a golf course nearby.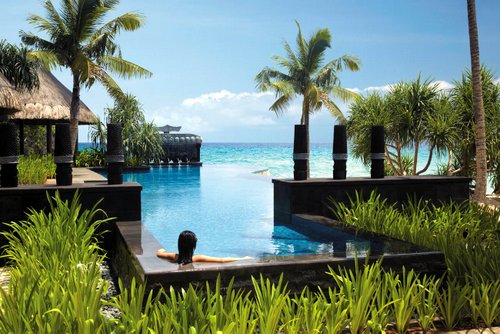 Shangri-La's Boracay Resort
This wonderful self contained  resort offers privacy and seclusion on the outskirts of Boracay. The property has more than 200 rooms as well as things happening all day and into the evening to keep the vacation vibe going. But if you get tired of lounging around the pools, stunning beaches and attractive gardens you can always hop the free shuttle to enjoy town life. You won't find much as high end and luxurious than this around Boracay with Butlers and whirlpools in the beach suites, multiple restaurants, and a good range of resort and beach activities.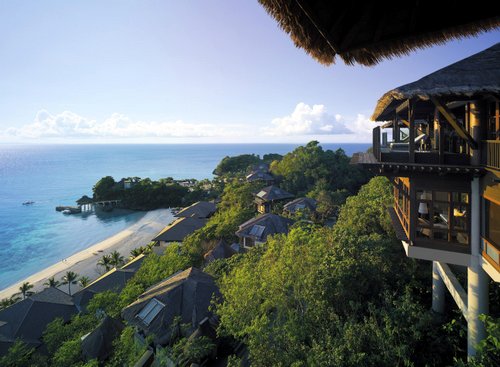 Shangri-La's Boracay Resort
There are 217 rooms, villas and suites. Some have private plunge pools or jacuzzis. All have ocean views and private balconies or terraces.

Shangri-La's Boracay Luxury Resort and Spa
Reviewers are great and it's begun getting awards and being on "best of" lists. The whole private beach thing is talking up a storm on the discussion boards.
Get more information on Shangri-La Resort and Spa. 
Shangri La Boracay Resort's is a Secret Paradise:
---
Boracay Beach
Top 25 Boracay Resort Deals by Catagory

---
Discovery Shores Boracay
This modern, tropical, 4 star resort sits right on the top of White Beach in Boracay with crystal-clear waters. Great for sunsets.
This resort is obviously luxurious and the attentive butlers show this time and again. Then there are the courteous shuttle drivers who are only too happy to whisk guests around the town and too and from the airport. 
We also like the approach of having an all inclusive breakfast for all guests which allows you the choice of staying in and enjoying the fine dining or other restaurants on site or venturing further afield to try the local fare.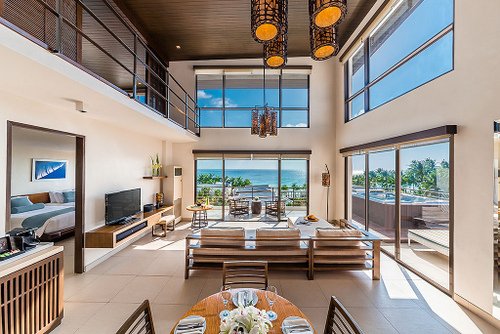 Discovery Shores Boracay
There's a spa, an infinity pool and swim-up bar. Dining is in the 2-story clubhouse at the Sands Restaurant. There are 88 guestrooms and suites.
Rooms have outdoor jacuzzis (some), spacious bathrooms and terraces or balconies.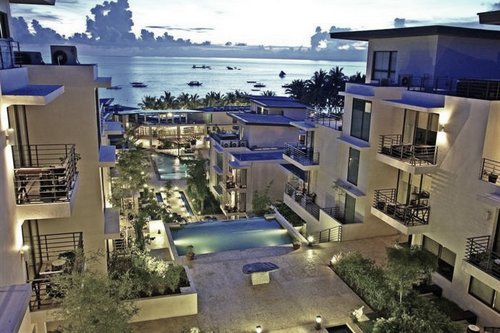 Discovery Shores Boracay Room
Reviewers say: beautiful rooms, sometimes hard to get a timely response when booking, delicious food, great staff and attention to detail, direct access to the beach.


 Get more information on Discovery Shores, Boracay reviews
---
Mandala Spa & Villas Boracay Wellness Resort
If you're looking for a great spa and beach vacation, this resort may work for you. It overlooks the Boracay beach and has a restaurant with vegetarian spa cuisine.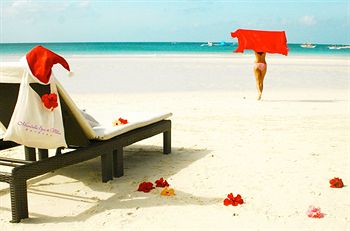 The spa has received some awards and recognition in the past. It uses all natural products geared towards rejuvenation and relaxation.
The villas have teak wood flooring, vaulted ceilings and Italian fixtures. Spa treatments can take place directly in the villa.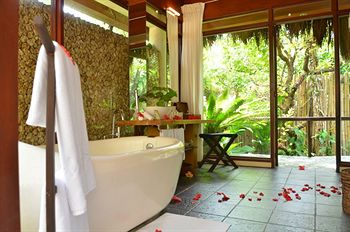 Boracay Luxury Resort and Spa
Reviews: Guests appreciated the regular pampering such as foot scrubs. The excellent multi course dinners and the quality time they got to spend with their partners. They didn't mind that there weren't computers and TV's in their rooms
Click for more information: Mandala Spa & Villas - Find what other travelers have to say.

---
Boracay Beach Club
In the white sandy beach area is where the this exclusive resort is located. You can swim in the lap pool, sunbathe on the roof deck, or sleep  in late.
The 33-rooms in this resort feature wireless Internet, digital closet safes, and in-room massage services. Also there are tropical bars with good music and excursion booking.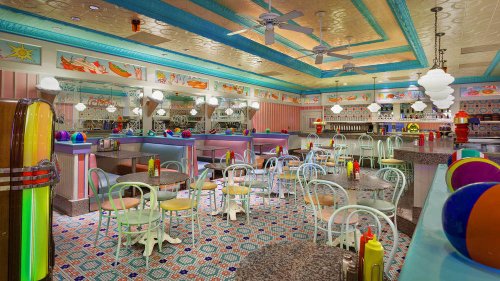 Boracay Beach Club
Reviews were even more complimentary than the more expensive resorts above. Guests especially liked the big rooms and the outstanding attitude and ability of the hospitality team - from the manager up to the cleaners.

More information on Boracay Beach Club.

Boracay and Philippines Luxury Resorts.

---
Find the Boracay luxury resort you were looking for? If so, great! If not, check out some more of the luxury resorts in Goa or Bali Luxury Resorts. 

If you liked these resorts you may also like to see the best Samal Island Resorts - to the south of Boracay. 

Authors Unleashed: Unveiling the Ultimate Travel Experience through Expert Reviews, Ratings, and Research
💼 We cherish our independence! ✈️ Our travel recommendations are carefully researched, bias-free, and powered by human expertise. We use AI sparingly for editing purposes, ensuring an authentic and reliable experience. Join us on our unbiased journey! 🌍✨
Always do your own research! 🧐📚⚠️