The Best All Inclusive Resorts
The best all inclusive resorts are scattered throughout the world and in the most beautiful places. We've reviewed many many resorts and put together a list of the best of the best. These picks are based on our research and reviews of past guests.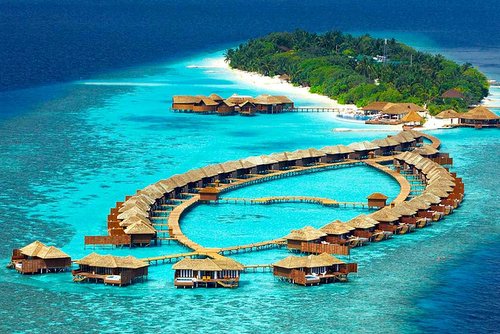 Lily Beach All Inclusive Maldives Resorts
Best Mexican All Inclusive Resorts: 

Mexico surely has the majority share of the best all inclusive resorts in the world. See the full review of the Mexico All Inclusive Resorts here. You simply get more for what you pay for, and the locations are sensational to say the least.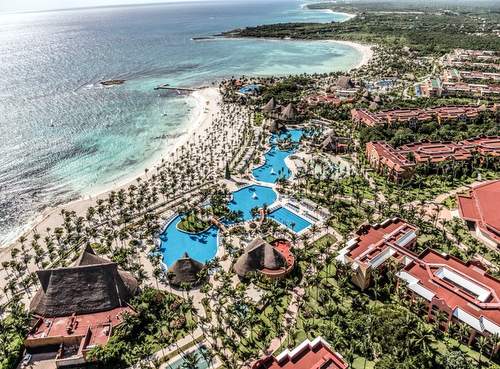 Barcelo Maya Caribe Beach All Inclusive
One of the great all inclusive resorts is Azul Sensatori below.
Tropical Cancun is far enough south to stay nice and warm all year round. Check out some of our great tropical vacation pictures and images of some fantastic locations. Cancun also has the worlds most dense areas of all inclusive resorts. with a great exchange rate you will find you can enjoy some of the best value for money vacations anywhere. Cancun All Inclusive Resorts

Azul Sensatori Hotel All Inclusive Family Resort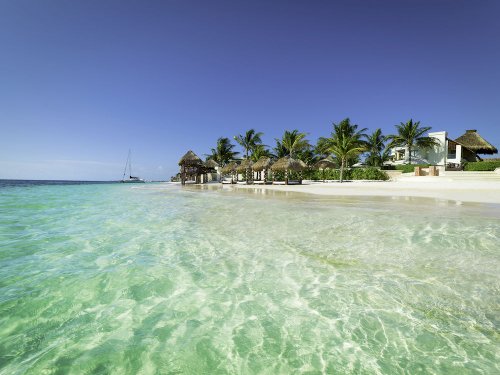 Azul Sensatori Hotel
A fantastic all inclusive resort in Cancun, Mexico, close to Arrecife de Puerto Morelos National Park and Crococun Zoo. This resort has 3 outdoor swimming pools, a full-service spa, and 6 restaurants. Azul Sensatori is a great resort for families and has a water park, childen's club and children's pool. 
Past guests give this resort excellent reviews and love both the staff and facilities. 
More information and latest reviews for Azul Sensatori Hotel All Inclusive. 
More all inclusive resorts in Cancun. 
More family all inclusive resorts.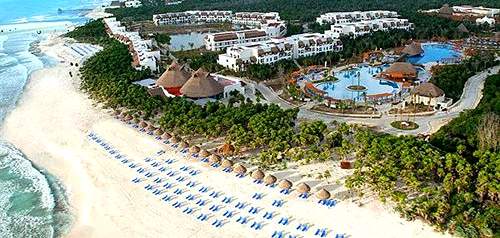 Valentin Imperial Maya All Inclusive, Playa del Carmen
There are many great all inclusive resorts in Mexico. Here's a list of the best according to location:
Cancun All Inclusive Resorts: by far the greatest concentration of many of the best all inclusive resorts in the world are around the Cancun area. 
Mexico Pacific Region:

Acapulco Top All Inclusive
Cabo San Lucas Top All Inclusive (Adult and Family)
Cozumel All Inclusive


Mexico Caribbean Region: 

Paya Del Carmen Adult All Inclusive - Top 10
Playa Del Carmen
Tulum All Inclusive Resorts Bliss List: Adults and Famiy: Top 10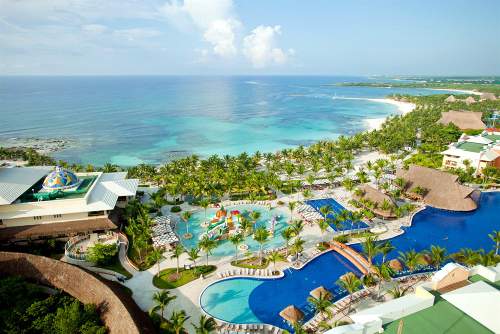 Barcelo Maya Caribe Beach All Inclusive
---
All Inclusive Beach Vacation
Thinking of an all inclusive beach vacation? We have listed all the all inclusive resorts we could think of off hand and found the video for them.

---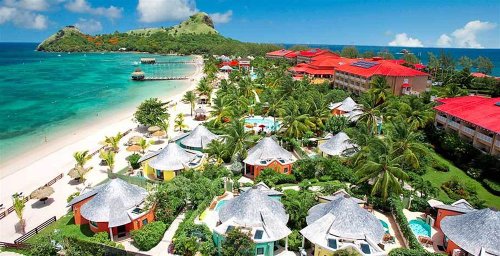 Sandals St Lucia All Inclusive
The Caribbean is a great place to look to find the best all inclusive resorts in the world. Go directly to the best all inclusive resort vacations in the Caribbean page here.

Hilton Rose Hall All Inclusive Spa Resort, Jamaica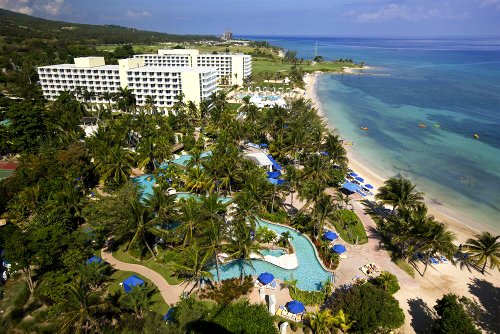 Hilton Rose Hall, Jamaica
A great family all inclusive resort, Hilton Rose Hall Resort is in Rose Hall, Jamaica. It has one of the largest water parks in the Caribbean and gets excellent reviews from past guests. 
More information for Hilton Rose Hall Resort and Spa - All Inclusive
More great all inclusive resorts in Jamaica. 
---
What better way to get the all inclusive beach locations started then with Antigua. Actually we listed them in alphabetical order. In any case Antigua does have the goods if your looking for a sparkling beach for your all inclusive holiday.
Sandals Grande Couples All Inclusive Resort & Spa, Antigua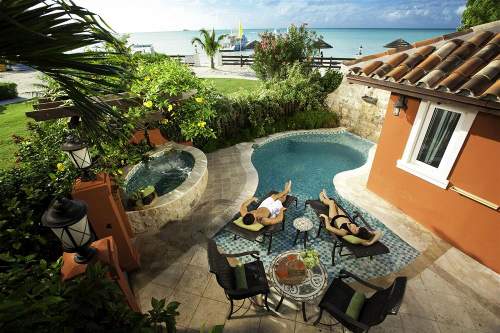 Adults Only Sandals Antigua
This couples-only all inclusive resort is in Antigua and won awards for the best honeymoon location. There are many great amenities like swim-up bars, freshwater pools and lots of opportunities for romance. 
Save up to 60% off and 1 Night free plus a Spa Credit at Sandals Grande Antigua Resort & Spa
More great all inclusive resorts in Antigua. 
More adult only all inclusive resorts.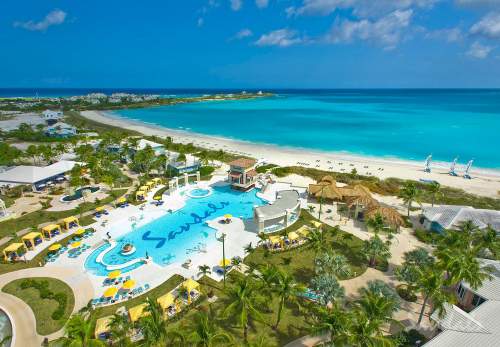 Bahamas all inclusive resorts
The Bahamas is not that over run with tourists that you can't find an empty beach. And a beach with an all inclusive resort on it for that matter.
---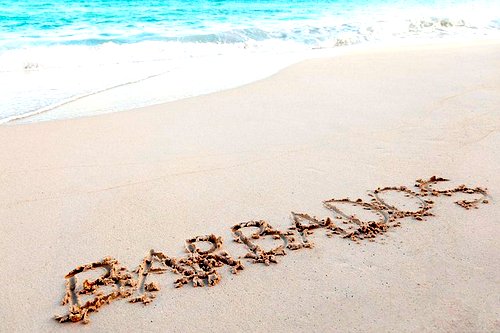 All inclusive resorts Barbados
There is something about Barbados that makes an all inclusive vacation here something special. If you have never visited or researched Barbados beach resorts before, perhaps this a good time to start. See all inclusive resorts Barbados

---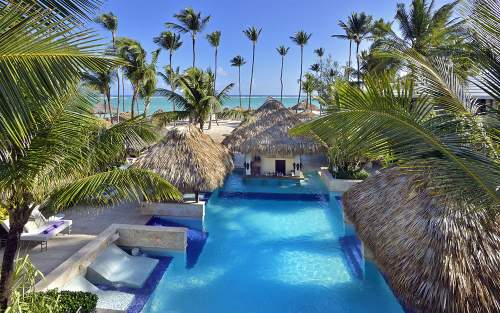 Paradisus Palma Real Golf & Spa Resort
The Best Dominican Republic Luxury Resorts
Dominican Republic Couples Resorts

Dominican Republic All Inclusive Resorts
Punta Cana All Inclusive Resorts
Puerto Plata All Inclusive Resorts
La Romana all Inclusive
Dominican Beach  All Inclusives
Dominican Republic beach Resorts
More all inclusive resorts in the Dominican Republic
See also Haiti All Inclusive Resorts
For more in the Caribbean, go to the Caribbean all inclusive list. 
---
Europe All Inclusive Resorts
Many will find it surprising that Europe is fast becoming such an all inclusive hot spot. Some of the top options are the Turkey all inclusive resorts but there are also good beach side all inclusive resorts in Portugal, Greece, Italy, Croatia, Tenerife in the Canary Islands and Spain.
Adler Thermae Spa & Relax Resort, Italy
While most resorts make use of a beautiful beach, the Adler Thermae Spa Resort is a different. It makes use of therapeutic waters as well as Italian culture in Tuscany. For families, there is a great kids club and well as much local wine and food to experience. 
More information on the Adler Thermae Spa & Relax Resort
More All Inclusive Resorts in Italy
---
---
Ikos Oceania, Nea Propontida, Greece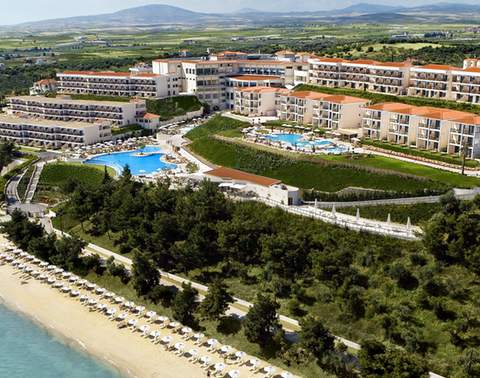 Ikos Oceania Resort, Greece
If you're looking for a great beach all inclusive resort in Europe, Ikos Oceania in Greece is a great choice. As you can see from the picture above, it's very large. Couples and families both like this resort very much. It has a private beach, kids club and lots of dining options. 
Find out more on the Ikos Oceania in Greece.
More all inclusive resorts in Greece. 
---
See All Inclusive Resorts in Europe for more details on all the top resorts in each European destination.

---
All Inclusive Tropical Resort Options
Then the cold is getting the best of you and you want to go on an exotic All Inclusive tropical resort vacation to some exotic island location.

Here are some of the most outstanding tropical vacation destinations. Keep an eye out for the great tropical vacation all inclusive packages these places have to offer. Apart from these outstanding destinations below we also list and review some of the best luxury tropical islands in the world.

All Inclusive Maldives - Lily Maa restaurant at Lily Beach

The Maldives in the Indian Ocean is one of the top tropical vacation spots around. The all inclusive resorts here offer some of the most exotic tropical island locations in the world. The Maldives is close to the equator than it wont matter if your looking for a tropical Christmas vacation or  a getaway for spring break.

Maldives All Inclusive Resorts 

The Maldives is one of the most beautiful spots in the world for an all inclusive resort vacation. Full of atolls and crystal clear water, it'd be hard to go wrong here!
Taj Exotica Resort and Spa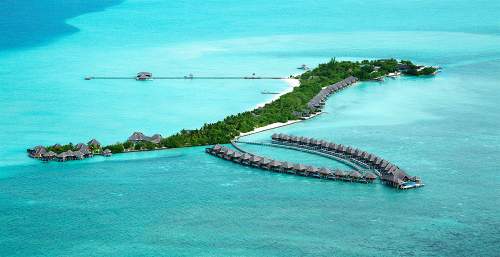 Taj Exotica Resort & Spa, Maldives
The Taj Exotica Resort and Spa is a great example of both a world's best resort and Maldives resort. It's won multiple awards and the perfect spot for romance. 
This resort is set on white sandy beaches and has great dive sites close by. You have a choice of beachfront or over-water villas with all the perks. Reviews from past guests are near perfect here. 
---
Belize all Inclusive Resorts
In case you were wondering, yes there are good beaches and beach resorts in Belize.
all inclusive resorts in Belize

Bali All Inclusive Resorts
The three best Bali All Inclusive resorts are all located on the same private beach beach which gives good access to Turtle Island, have excellent reviews and reputations, and are both family and couple friendly. Click the link above to take a look. 

---
Australia is not exactly known for it's all inclusive resorts, but it is know for having the most extensive beaches of beauty anywhere. The go on forever and there are lots of high quality resorts to enjoy them.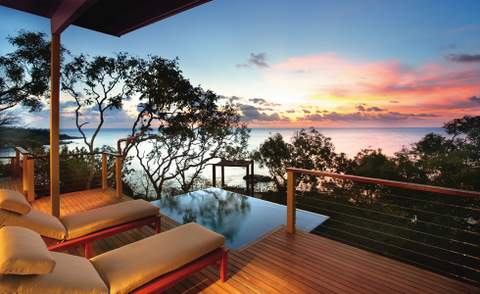 All of the Australia all inclusive tropical vacation destinations are either in Western Australia, The Northern Territory or on the Great Barrier Reef in Queensland. Australia is in the Southern Hemesphere which makes it a handy location for those escaping mid winter.

Getting thrust into  the heat of a tropical summer is made more manageable however with daily snorkeling on one of the wonders of the world: 
Lizard island All Inclusive on the Great Barrier Reef and and Lord Howe Island Resort out to sea offer the best honeymooning clear water snorkeling on the great barrier reef. Find out more on the best Australia all inclusive resorts.
The Great Barrier Reef. See Australia Tropical All Inclusives (and some sub tropical options here)

---
What do you think are the best all inclusive resorts around? Let us know!
---
Steam it up mid winter with a Costa Rica All Inclusive resort. With easy access from the United States and some great eco options it has never been a better time to see what is on offer. 

All Inclusive Resorts
World's Best All Inclusive Resorts: