Best Adults Only All Inclusive Resorts in Europe
Adults Only All Inclusive Resorts in Europe
Looking for the Best Adults Only All Inclusive Resorts in Europe. 
In Europe an adult only resort is a type of hotel or retreat for adults. They are designed to allow adults to enjoy activities and events without having to worry about children. These resorts often provide all-inclusive packages with food, drinks, and entertainment. A retreat designed to allow adults to enjoy activities and events without having to worry about children but sometimes specifically for couples or singles too. These resorts typically provide all-inclusive packages with food, drinks, and entertainment.
Crete is the largest island in Greece, and it has much to offer for a romantic adult or couples vacation. With its clear, blue waters and sandy beaches, it is a perfect spot for some relaxation. The Greek people are known for their friendliness and hospitality, so visitors can expect to find friendly locals everywhere they go. There are also plenty of scenic hiking paths, museums, ruins, and historical buildings to make the right destination for your next vacation.
Stella Island Resort & Spa Crete Holiday Vlog || Best Holiday ever!!
This 15+ years Adult only adults-only holistic spa that is designed to sync with nature and its elements. 

It's a place where couples can go and have a luxurious experience together. A five-star hotel specifically designed for adults that offer something special. A place designed with your mind, body, and soul in mind.
Best Adults only All Inclusive in Crete: Stella Island Luxury Resort & Spa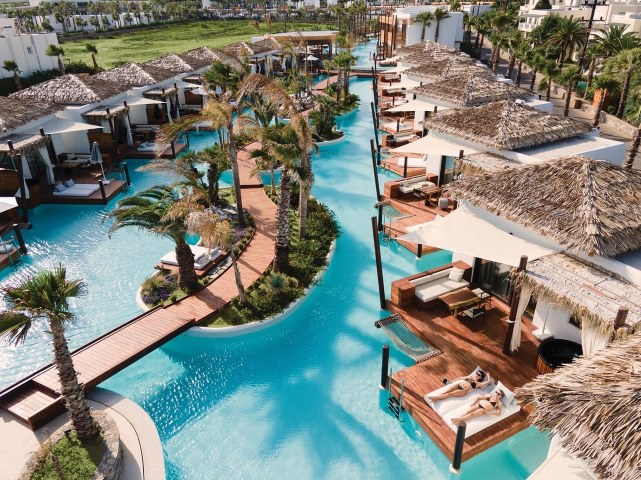 Stella Island in Crete is one of our top Adult only All-Inclusive Resorts in Europe
Really when we talk about adult only all-inclusive resorts in Europe we are mostly talking about the Mediterranean adult only all-inclusive resorts here with a few exceptions in places like the Canary Islands and Portugal. 

Some ideas to get you started on finding the best all-inclusive adult only resorts in Europe that a right for you are found below:
Adults only All Inclusive Resorts in Greece
There are many adults-only hotels and all-inclusive resorts in Greece. These are the best 10 according to TripAdvisor.
10 Amazing Adults-only Hotels & Resorts on the Greek Islands - Greece
Top 10 Adult All Inclusive Resorts in Europe
10 of the best Adult Only All Inclusive Resorts in Europe Include:
Voyage Bodrum
Iberostar Cala Millor
Iberostar Selection Sabila (affordable)
Rixos Premium Gocek
Borgobrufa SPA Resort
TUI BLUE Barut AndIz
VIVA Cala Mesquida Suites & Spa Adults Only 16+
Burren Yoga Retreats
Liberty Fabay
Club Maspalomas Suites & Spa
This is according to TripAdvisor and you can see the full list of more than 200 Adults Only all-inclusive properties in Europe below:
Adult Only All Inclusive Resorts in Europe— Find the best deal, compare prices, and read what other travelers have to say.
(note: you may need to use the adults only filter under amenities)
Ibiza is one of the most popular destinations for vacationing on the Mediterranean coast. It's a small island that offers a diverse range of attractions, activities, cuisine and beaches to explore. One of the best ways to experience Ibiza is by staying at an adult only all-inclusive resort where you'll find a welcoming atmosphere and plenty to do, whether you're looking for some peace and quiet or some company. One of the most visited beaches on Ibiza is San Antonio which is one of the few beaches on the island to be awarded with a Blue Flag Award for its pristine quality and clear waters. The beach offers lots of shade, making it popular for a restful day in the sun.
The top 3 Ibiza, Spain Adult Only All-Inclusive Resorts
TRS Ibiza Adults-Only All-Inclusive
Best Five Star Adults-Only-All Inclusive Resort in Ibiza
video: Alua Soul Ibiza Adults Only, Spain
The Canary Islands are a Spanish archipelago and one of Spain's most popular tourist destinations. The islands, which are located off the coast of Morocco and Western Sahara, offer endless opportunities for fun in the sun. From romantic getaways to singles vacations, there is something for everyone on these magical islands.
If you are looking for a romantic adults or couples vacation, Sardinia, Italy is a beautiful destination. It is known as the "Island of the Gods" and is filled with natural beauty and rich culture. The area has pristine beaches and mountains, famous food, historical landmarks, wineries and more.
When you are looking for a romantic getaway, it is important to consider the best place for couples. In addition to scenic landscapes and breathtaking views, Sardinia offers the perfect mix of culture, local food and over 250 miles (402 kilometers) of coastline.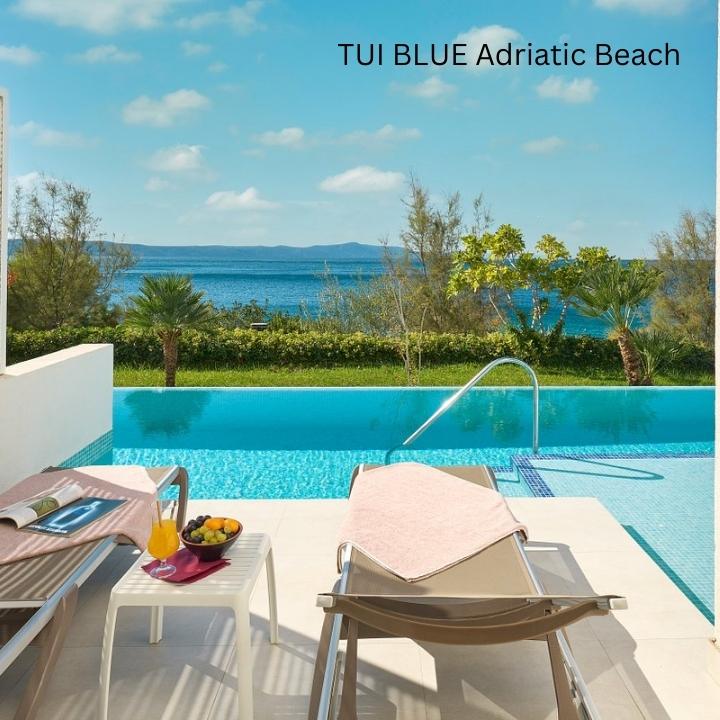 Adult-Only All-Inclusive Holiday Resorts In Croatia
Croatia has a wide range of scenic and cultural destinations, which are ideal for couples. Throughout the country, there are many beautiful places for romantic getaways including cities like Zagreb, Dubrovnik and Split.
A romantic dountry with a good number of Adult-only all inclusive resorts southeastern Europe on the Adriatic Sea. It has a culture that is influenced by both Western and Eastern Europe. Croatia's charm lies in its diversity, with the mountain regions and Dalmatian coast being just as beautiful as the inland plains. Croatia's coastline is dotted with hundreds of islands and it has more than 1,000 historic sites.
In the past decade, there has been an increase in the number of adults only resorts. This is because more and more people are looking for a vacation that caters to their needs and requirements.
Some people prefer to go on vacations with their partner or friends, but some people prefer to go on vacations by themselves.
Others might like to have a vacation with their children, but not be subjected to any noise from other children or parents.
The adult only resorts cater for all these different types of travelers, which is why they are becoming increasingly popular in recent years and offer an alternative to Europe.
Europe Adult Only All-Inclusive Resorts
Share Your All-Inclusive Adventures and Questions! 🌴 Have a memorable experience from a luxury all-inclusive vacation? We'd love to hear it at Luxury Resort Bliss. We're on the lookout for top-quality, insightful tales that'll inspire our community. Dive in and be a part of our sun-soaked stories! 🌊🍹✨
The story is a fictionalized account founded on travel expertise, research, and experience. Always refer to recent guest reviews and perform due diligence before booking.
💼 We cherish our independence! ✈️ Our travel recommendations are carefully researched, bias-free, and powered by human expertise by April and Ricky of LRB (we have personally researched and travelled to many of these destinations and researched others thoroughly through first-hand accounts). We also have put in the hard miles, and Ricky has worked for decades for resort and hotel chains  Hyatt, Hilton, Shangri-La and Radisson before starting Luxury Resort Bliss in 2007. 🌍✨ Unlike some other resort review websites we are concerned on the guest experience rather than mere corporate interest.