Hilton Head Resort: Top Resorts List
Looking for a great Hilton Head resort? Hilton Head, South Carolina, is a great family resort vacation destination with a handful of golf courses. The Sea Pines Preserve here also has acres of pine forest to walk through and experience. There are also some great kayaking and biking tours that you may want to ask your concierge about. 
We also have ideas for those looking for an All inclusive resort in Hilton Head.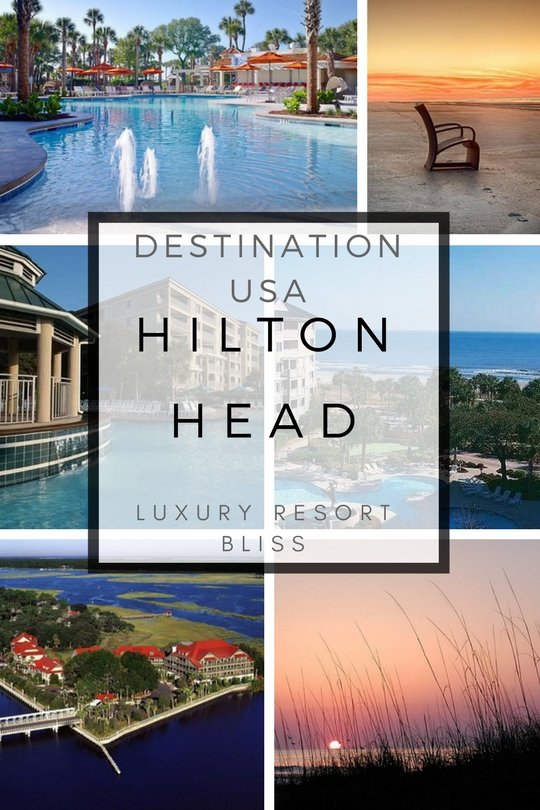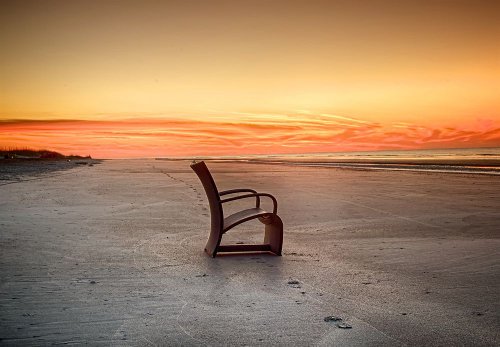 The beach at Sonesta Resort Hilton Head Island
---
---
Top 25 Hilton Head Resort Deals with Reviews on TripAdvisor

This is a video playlist of the best resorts in Hilton Head. You can get special offers and reviews in the links below.
VIDEO: Hilton Head Island, South Carolina
---
Best Hilton Head Resorts
All Inclusive Hilton Head Resorts
Many visitors to our site are looking for a Hilton Head all-inclusive resort experience. And while the all-inclusive format is not really a staple feature in this part of the world, a few resorts offer a wide range of amenities.
This Disney resort is a massive 340 miles from Magic Kingdom. The resort has been in operation since and has become a feature of the local Hilton Head landscape
Disney's Hilton Head Island Resort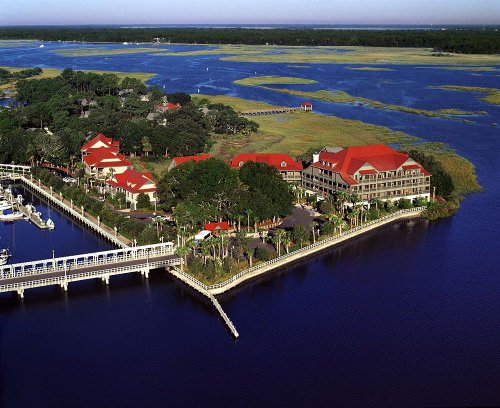 Set on it's own island, this resort features tidy vacation homes nestled in the big old oak trees estate. Close to the beach and with pools at hand this resort is a big hit with family. Only 123 clean spacious condo style rooms keep the service personal. Bring your own beach umbrella or rent one.
This resort gets excellent reviews from past guests.
More on Disney's Hilton Head Island Resort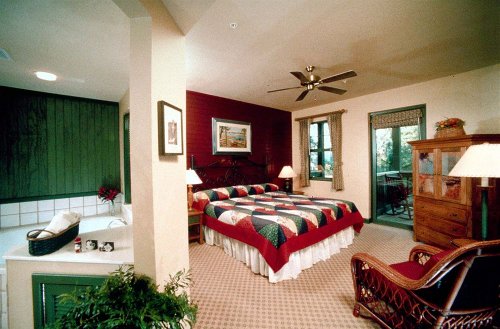 Guestrooms at Disney Hilton Head
---
Marriott Barony Beach Club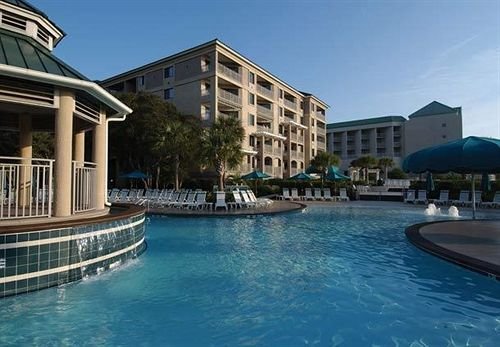 Pool Area
With 17 oceanfront acres on South Forest Beach. There are indoor and outdoor pools, a children's pool and a spa tub. What guests like most it seems is the big tidy kitchen facilities. 
The hotel's two-bedroom villas accommodate up to six guests. From the big plush towels to the luxurious spa this one goes over a treat - especially for families with young children.

More on Marriott Barony Beach Club

---
---
Sonesta Resort Hilton Head Island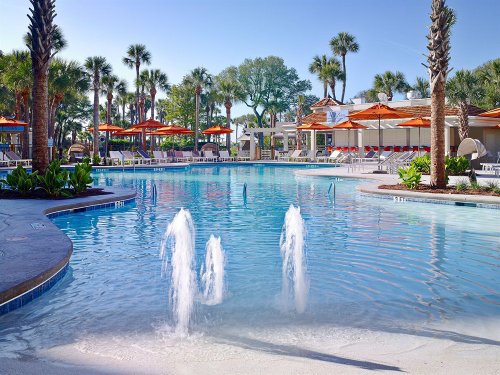 An excellent 4 star resort in Shipyard Plantation. It has 340 rooms, 3 restaurants, a full-service spa, 2 pools, breakfast, area shuttle and 12 tennis courts. There is also a tennis academy and golf nearby. Reviews are excellent for this spot. 
Get more information and see the latest reviews for Sonesta Resort Hilton Head Resort. 
VIDEO: Sonesta Resort Hilton Head Island - Official Brand Film

---
Marriott's Grande Ocean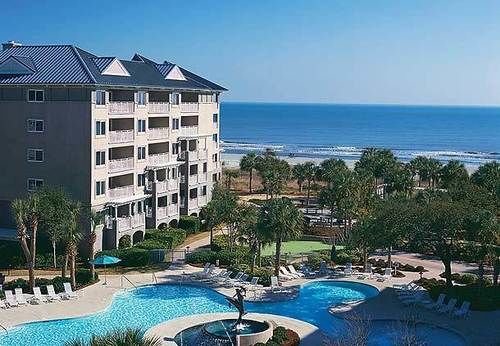 Guests like that grounds are well kept with lots of trees. Everything else also delivers an above average experience. With direct beach access to the beach a include indoor and outdoor pools, a children's pool and a spa tub, you are on you way to the ideal resort location. A place you will want to come back to for more barbecue grills, ocean-side picnics or a quiet drink at the seasonal poolside bar.

More on Marriott's Grande Ocean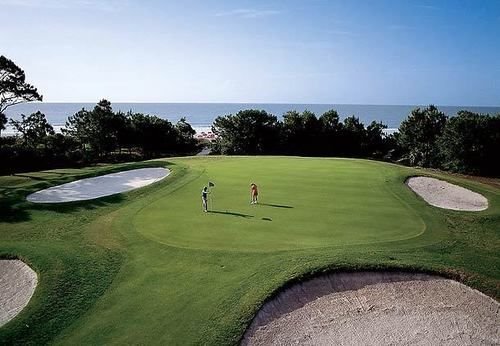 Golf at Marriott's Grande Ocean
VIDEO: Marriott's Grande Vista Resort and Timeshare in Orlando Florida
---
Hilton Head All Inclusive Resort
Hilton Head Oceanfront
Here is a review from one of the many enthusiastic travellers to the  Omni Hilton Head Oceanfront Resort. THis resort really did have an all-inclusive Vibe to its seasonally heated pools to the multiple restaurants. While you are not going to find a truly all-inclusive resort in this part of the world this is a good start. 

More hotels in Hilton Head ...
Find the best deal, compare prices, and read what other travelers have to say about Hilton Head at TripAdvisor

If you are looking for an all-inclusive resort also check out the best All inclusive resorts in the United States. 
---
For more resorts, try Myrtle Beach or Virginia Beach resorts. 
Authors Unleashed: Unveiling the Ultimate Travel Experience through Expert Reviews, Ratings, and Research
💼 We cherish our independence! ✈️ Our travel recommendations are carefully researched, bias-free, and powered by human expertise. We use AI sparingly for editing purposes, ensuring an authentic and reliable experience. Join us on our unbiased journey! 🌍✨
Always do your own research! 🧐📚⚠️