Alaska Cruise Travel Deal Options
Alaska Cruise Travel Deal
We have been set the task to create or find the best Alaska cruise travel deal. With a little research, we have come up with some great cruises to Alaska and the Arctic from the West Coast and beyond. But before you go ahead and book, check out the cruise ports, and land tours you can experience below.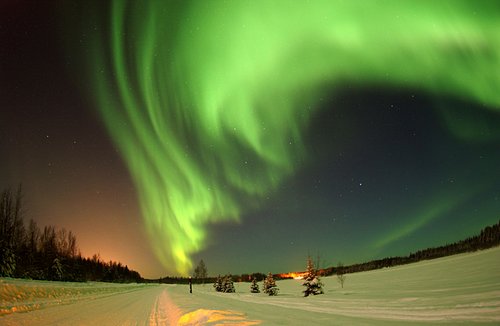 Popular Alaskan Cruise Ports:
If you are looking for the top 25 things to do in Alaska, top Alaska vacation options, or information on Alaska, then this is the link for you: Alaska - Find the best deal, compare prices, and read what other travelers have to say at TripAdvisor

---
Anchorage, Alaska Cruise Land Tours
Prince William Sound from $179.00 gets you on a high-speed catamaran into into Prince William Sound with lunch. This place has  more tidewater glaciers than anywhere else in North America and a  rich marine life. Kayaking in Prince William Sound is for the more adventurous for around $100.00

$129.00 put  you on a Portage Glacier Cruise where you can find out about Wildlife Conservation. This famous ice sheer wall has mammoth blocks of ice break off into the sea.

Turnagain Arm is worth a visit with it's Wildlife Conservation Center & Tram. The drive to Turnagain Arm and Cook Inlet offers spectacular views of nature.

The Mt. Alyeska Tram which rises 2,300 feet ti views of hanging glaciers and streams, the Anchorage Museum of History & Art and the Alaska Wildlife Conservation Center are also options.

---
College Fjord, Alaska Cruise Land Tours
Rich in humpback whale experiences, glaciers and the huge snow capped mountains which dominate this spectacular cruising area.
Cruise Ship Tour of College Fjord Alaska:

---
Glacier Bay National Park, Alaska
Glacier Bay National Park:

---
Haines, Alaska
Chilkoot Lake at the base of Takshanuk Mountain's great for viewing brown bear's salmon dinner. Get your camera out and get on a tour. A jet boat tour is another option. Chilkat Bald Eagle Preserve is a pristine preserve with lots of eagles. About $80 will get you on a tour.

Klukwan is a Chilkat village where you can experience Native Alaskan culture, including traditional food and dance. See animals like a wolverine a Kodiak bears and wolves for about $80.

---
Juneau, Alaska
An old gold town, Juneau now with a population of 30 000 is a popular stopover with most cruise lines. Like many Alaskan towns, it is surrounded by glaciers and a nature wonderland. 

Mendenhall Glacier is miles long and across and there are a few tours that will include it in their itinerary.

While Whale Watching from April to November there are  hundreds of humpbacks which feed and also more than a few Orcas at times.  
 
A Glacier Flight offers the opportunity to see the Juneau Ice fields and ice falls from the safety of the sky

The Macaulay Salmon Hatchery is where salmon swim upstream from mid-June to October. You watch from an enviro-deck.
  
Glacier Gardens is a 50-acre garden in a temperate rainforest.
  
Where else do you get a chance to go Dog Sledding?
 
Tours begin at about $70 while it can cost hundreds to do a combination of bears, whales and flights.

---
Ketchikan, Alaska
Ketchikan is noted for it's Native culture, including a huge collection of totem poles, salmon and closeness to Misty Fjords National Monument.

Potlatch Park recreates a 19th-century village includes with 5 homes.

Misty Fjords National Monument is where the granite walls offer views to lakes and 1,000-foot waterfalls.

Totem Bight State Park is where you can view the 14 totem poles and experience the Tlingit and Haida Indian cultures.

Saxman Native Village allows you to see the local culture in action with Native dancers and art in the making.

Deer Mountain Tribal Hatchery & Eagle Center is where you can view American bald eagles.

Creek Street is a historic part of the old gold rush town.

Tours begin at about $30 for a guided walk of town while other options like a Rainforest Wildlife Sanctuary Walk & Crab Feast,
Lighthouse, Totems & Eagles Excursion, Bering Sea Crab Fishermen's Tour, Misty Fjords & Wilderness Explorer Cruise
Coastal Wildlife Cruise, Misty Fjords Seaplane Exploration, Alaska, Bear Adventure & Flight, Back Country Jeep & Canoe Safari, Mountain Point Snorkeling Adventure or a Rainforest Island Nature Walk & Seahawk Adventure can cost more.

---
Sitka, Alaska 
Sitka, Alaska rocks as a bit of an adventure place, but also offers other top attractions.

Whale Park  is a boardwalk area where you can sometimes hear humpback whales.
The Russian architecture of St. Michael's Russian Orthodox Cathedral from 1848 is a must for art lovers.

A Wildlife Cruise here will allow you to view a variety of bald eagles, whales and other interesting marine life.

Sheldon Jackson Museum celebrates Alaska while Sitka National Historical Park holds the totem poles.

---
Skagway, Alaska
Gold Fields Skagway was has connections to the Yukon and to the Klondike. Today you can see the White Pass & Yukon Route Railroad of go to the Klondike Summit more than 3000 feet above.

The Yukon in Canada is a beautiful place to enjoy a tour. This is a port where you can enjoy amongst other things a : Skagway City Tour, Klondike Summit, Yukon & Suspension Bridge, White Pass Scenic Railway, Saloon & Salmon Bake, Yukon Jeep Adventure,  Horseback Riding Adventure,  Musher's Camp & Sled Dog Experience, Klondike Rock Climbing & Rappelling, Takshanuk Mountain Trail by 4x4, Glacier Point Wilderness Safari,  Glacier Lake Kayak,Scenic Railway & Klondike Summit and Glacier Discovery by Helicopter. Dog Sledding with Glacier Flightseeing will set you back about $500.00

These are some of the more popular Alaska ports of call and places where Alaska cruises will depart from. The ports are in Anchorage, College Fjord , Cruise from China, Glacier Bay, Haines, Hubbard Glacier, Icy Straight Point, Inside Passage, Juneau, Ketchikan, Kobe, Misty Fjord, Nome, Prince Rupert, San Francisco, Seattle, Seward,  Sitka, Skagway, Tracy Arm,  Valdez, Vancouver, Victoria Canada, and Whittier.

---
Share Your All-Inclusive Adventures and Questions! 🌴 Have a memorable experience from a luxury all-inclusive vacation? We'd love to hear it at Luxury Resort Bliss. We're on the lookout for top-quality, insightful tales that'll inspire our community. Dive in and be a part of our sun-soaked stories! 🌊🍹✨
The story is a fictionalized account founded on travel expertise, research, and experience. Always refer to recent guest reviews and perform due diligence before booking.
💼 We cherish our independence! ✈️ Our travel recommendations are carefully researched, bias-free, and powered by human expertise by April and Ricky of LRB (we have personally researched and travelled to many of these destinations and researched others thoroughly through first-hand accounts). We also have put in the hard miles, and Ricky has worked for decades for resort and hotel chains  Hyatt, Hilton, Shangri-La and Radisson before starting Luxury Resort Bliss in 2007. 🌍✨ Unlike some other resort review websites we are concerned on the guest experience rather than mere corporate interest.