Mexico Resorts
Planning a great vacation in one of the top Mexico resorts? We've selected ten of the best resorts in different area of Mexico. They include some all inclusive, adult only and eco-resorts. Check them out and see if you agree. You may also like to see the best Mexico All Inclusive resorts. Whatever your preference, we have got it covered.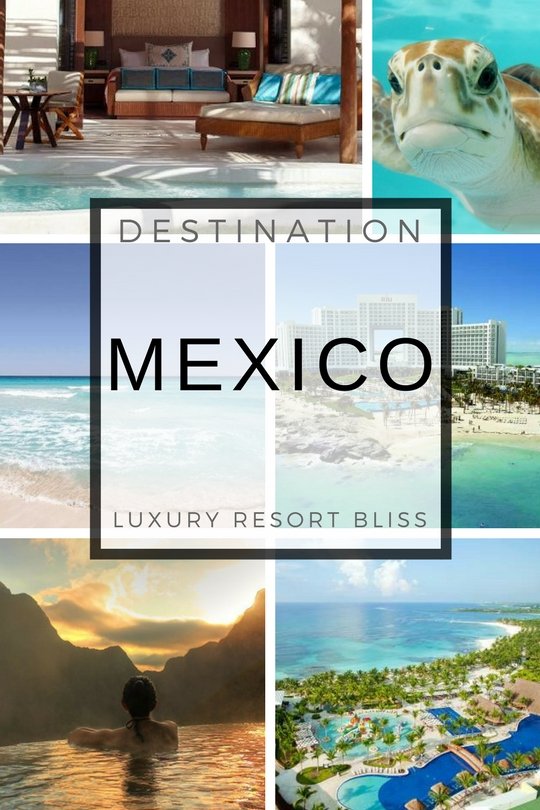 Best Mexican All Inclusive Resorts: 

Most of the famed all inclusive resorts in Mexico are in the Riviera Maya and Cancun and across in Cabo San Lucas.
---
Yucatan Peninsula Mexico Beach Resorts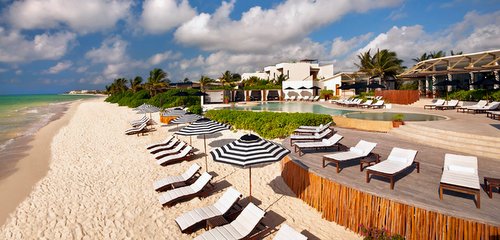 Playa Del Carmen All Inclusive Resorts
The Yucatan Peninsula is the heart of one of the richest tourist zones in the world. By far the majority of the action happens in the state of Quintana Roo.
To begin, let's look at the best resorts in the Yucatan area.

Yucatan, Mexico is where the majority of the great calm water style, Caribbean all inclusive resorts in Mexico are. Beautiful squeaky-white sand, aqua beaches and traditional places to visit and experience are what you'll find in this area. The Mayan civilization also had it's roots in this area as well as many the famous clear pools of water.

Cancun Mexico Resorts
VIDEO: Cancun, Mexico Travel Guide - Must-See Attractions
Starting from the north, Cancun has a good portion of some of the worlds best beach resorts. While many associate Cancun as a spring break party town, this is only one aspect of a varied and exciting location. It's overflowing with natural beauty and entertainment opportunities which change with the seasons.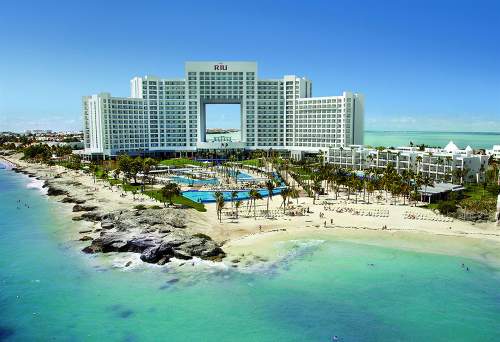 Riu Palace Peninsula All Inclusive
More information and special offers on Riu Palace Peninsula All Inclusive

---
Riviera Maya Mexico Beach Resorts
Traveling south, the resorts between Cancun and the Riviera Maya are served by equally advanced tourist infrastructure. Generally, this whole stretch is regarded as much safer than other parts of Mexico but it always pays to steer clear of seedy situations and check with your travel advisory before traveling. 

Explore the top Riviera Maya Mexico resorts with these links:
VIDEO: 36 Hours in Tulum, Mexico | The New York Times

Playa del Carmen Aerial Beach Tour Video: See the Playa Del Carmen Resorts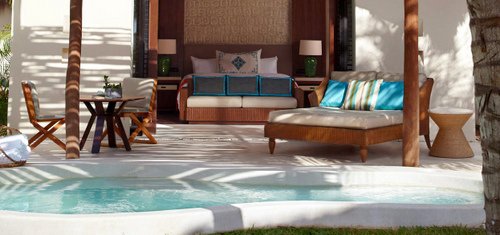 Top Playa Del Carmen Couples Resorts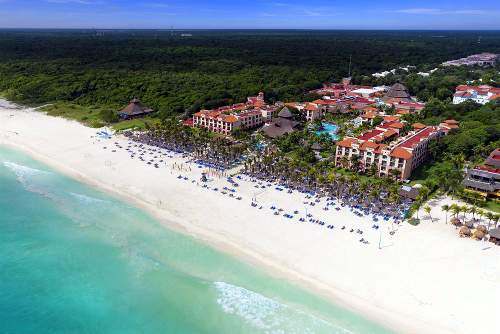 Sandos Playacar Mexico All Inclusive Resort
More information and special offers on Sandos Playacar Beach Resort & Spa

If you are looking for something a little more eco-oriented and out of the way, you may like to check out the island of Cozumel. While only a short boat rip off the coast, the pace slows to a true Caribbean speed. And you are likely to find snorkeling opportunities quite close to your accommodations. See reviews of the best Cozumel Resorts.

VIDEO: Top Things to do in Cozumel, Mexico

---
While the Cancun all inclusive Adult and Couples resorts collection is one of the most outstanding selections of this type you will find anywhere, it is trumped by the resorts a little to the south.  

The Riviera Maya Playa Del Carmen Adult Only All Inclusive Resorts are simply amazing. 
24 hours at Club Med Cancún Yucatán. One of the top Mexico Family Resorts.

---
West Coast of Mexico Beach Resorts
The Pacific Coast of Mexico is obviously more accessible if you are traveling from the American West Coast. Puerto Vallarta all inclusive resorts offer a mix of sunny sand covered beaches with a jungle backdrop. The culture and level of tourist infrastructure in this area is also quite developed.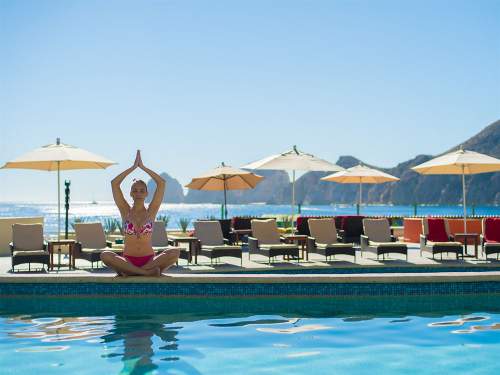 Casa Dorada Los Cabos Resort & Spa
More information and special offers on Casa Dorada Los Cabos

The capes of Mexico are dryer and sparsely populated with spectacular rocky outcrops. A great location to soak up the sunshine and enjoy the good life for a while. In this part of the world, it is recommended to get to know a little of the local culture to make for a truly rewarding Mexico resort vacation.
Follow these links to find the best resort options.
---
Like the look of these Mexico beach resorts? If so, great! If not, take a look to the right and click a link to see resorts in Cozumel, Cancun and Cabo San Lucas. Have a great vacation at one of the Mexico vacation resorts!