Best Queensland Beach Holiday Destinations
Queensland Beach Holidays
A great Queensland beach holiday brings me back to my childhood. This is where I grew up, out in the outback, but each year I looked forward to getting to the beach.
Queensland tourism has continued to grow and modernize since those days and the resorts that are around on Queensland's beaches are almost unrecognizable compared to those sunny days.
Befor I give our list here are the TOP 10 QUEENSLAND! Our Favourite Destinations - Best of QLD! from YouTube creators.
Queensland seems Australia's most tourist-ed state with millions flocking both in winter and summer to enjoy it's natural attractions and it's capacity for hospitality. But here we uncover some secret hideaways and secrets shared from the locals which make planning a family vacation easier.

Here you'll find the best resorts in:
With some of the best fishing, diving and surfing in Australia, the Sunshine Coast is a great place to escape for a holiday.
The Sunshine Coast has always prided itself on being less developed than the Gold Coast and this kind of remains true today. The Sunny Coast has scores of beaches along what seems like about 30 km. Some of these are almost deserted and have small little nature parks protecting them. While other beaches are full on holiday destinations where it's hard to even find a place to sit with a bit of space at the busy time of the year (Christmas, Easter, and school holidays).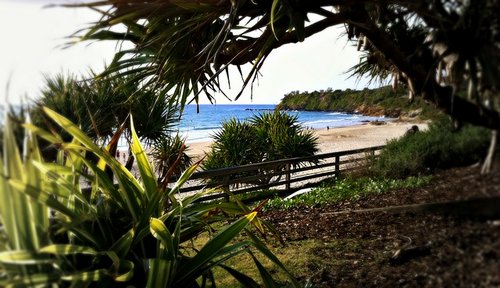 Sunshine Coast Queensland Beach Holidays
VIDEO: Sunshine Coast - Naturally Refreshing
I was there on a beach vacation recently with my family where we visited Australia Zoo and we were a little relieved to leave and return to our quieter country home. But the coast has enough charm and enough activities to make us want to return again and again. I even decided to call the Sunshine Coast home for a number of years to enjoy the laid back lifestyle in a beautiful natural environment.

VIDEO: Sunshine Coast Vacation Travel Guide 
The coast can seem a little busy but not compared to many other beach destinations worldwide and certainly not compared to the Gold Coast.
Coolum Resorts
Caloundra Resorts
Mooloolabah Resorts
Noosa Resorts
The Netanya Noosa Resort is a beautiful resort on the Sunshine Coast, Queensland, Australia. It is located close to the heart of the picturesque Noosa National Park and offers a range of accommodation option.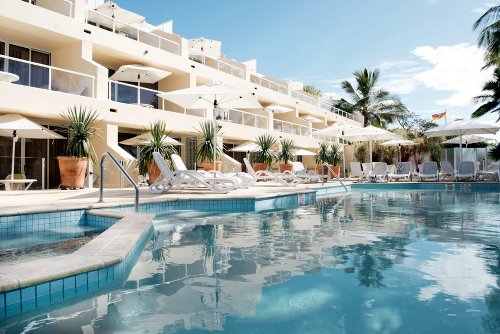 Netanya Noosa
More information and reviews on Netanya Noosa.
See all Sunshine Coast Resorts.
---
Gold Coast Queensland Beach Holiday
On the southern border of Queensland is the heavily commercialized Gold Coast, and its golden beaches and play our way north through all the family friendly zones until we reach the Tropical rain forests and reef islands of the far north of the state.

The Gold Coast is easily accessible with $100 (or less) flights available from most major Australian cities and more options than you will have time.  You had better plan in advance what to do.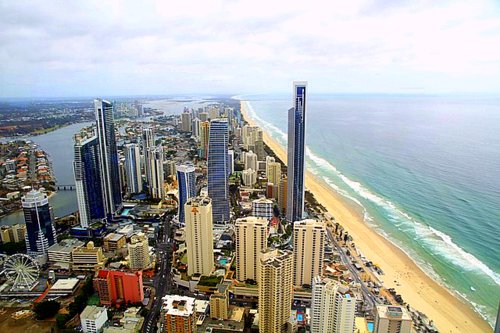 Gold Coast, Queensland Beach Holidays
Theme parks like Dreamworld Movie World and Sea world are exhilarating on both the wallet and the senses.  We take a closer a look at these and what other attractions are available in what has long been regarded as Australia's Family Friendly playground. And only an hour from Brisbane. 

For decades, the Gold Coast has held a special place in the Australian identity as a place of living it up, somewhere to look forward to. Millions of Australians have special memories of going to the Gold Coast for school holidays that is not going to change any time soon. Despite a bit of bad press in recent times there remains a thousand great ways to enjoy a Gold Coast resort holiday.
VIDEO: Gold Coast Vacation Travel Guide 

Palazzo Versace
Palazzo Versace is a luxury resort located On Main Beach, The Gold Coast, Queensland, Australia. It has been rated as one of the best luxury resorts in Australia and it is also one of the most luxurious resorts in the world.
This resort offers guests a choice of 5-star accommodation, including villas and suites that are all set around an artificial lagoon. If you are looking for a luxurious resort destination for your next holiday, then Palazzo Versace might be just what you are looking for.
Since it opened more than a decade ago now the Palazzo Versace has been known as one of the classier places to stay for your Queensland Beach holiday.
In a prime position on luxurious Main Beach the resort showcases Italian architecture and craftsmanship.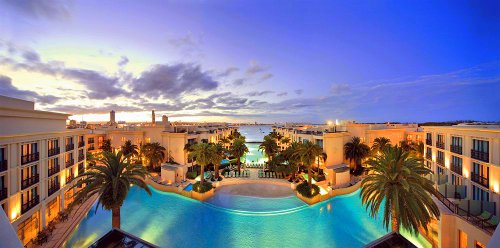 Palazzo Versace
Get more information special offers and reviews.
---
---
Fraser Island
Fraser Island is also an iconic beach holiday spot in Queensland Australia. It has sparkling blue freshwater lakes and miles and miles of beaches which people travel across in their four wheel drives. It's an excellent place to create your own vacation and go camping. It is in fact the largest sand island in the world.
More information on Fraser Island and places to stay while there.
Fraser Island which is easily accessed from Hervey Bay or Rainbow Beach from the South is the most appropriate reason for families to visit the area. The whole area is a mecca for families looking to enjoy a wholesome, old school style beach vacation packed with swimming, exploring and fishing. IN this area you can jump in your SUV / 4X4 and drive for miles and miles on beaches plotting your adventure as you go.

---
Another place I liked enough to call home for a while was Cairns, in far north Queensland. A lot of people come to Cairns and see the mud flat on the main city area and decide Cairns is not a great place for a Queensland beach holiday. In fact, the beaches out of the city are some of the most beautiful in the world. 
This is the place to visit the Great Barrier Reef, rainforest or tropical waterfalls on the tableland.
The temperatures of the water in summer are quite warm at around 30 degrees and this can make it unsafe to swim because of box jellyfish and irukanji (both deadly). Even swimming inside the nets provided is not really safe when the box jellyfish are about so but you can wear a stinger suit. This is recommended while snorkeling 
There are times in winter when it is safe to swim but other times of year make sure you have a resort with a pool to swim in, go to the streams or the free lagoon in town.
Click here to see our recommended resorts in the Cairns, Port Douglas or Palm Cove area.

---
When you are looking for a tropical paradise, Palm Cove is the perfect place to go. This small town on the Queensland coast is a popular holiday destination for tourists who want to escape the cold and explore some of Australia's most beautiful natural attractions.
Palm Cove is home to a number of natural beauty spots, including the world-famous Great Barrier Reef. The rainforest surrounding Palm Cove offers visitors many opportunities for hiking and exploring. These two features make it an ideal destination for people who enjoy both water sports and outdoor activities.
One of the best things about Palm Cove is that it's not too crowded with tourists. It's possible to have this small town all to yourself, which makes it a great spot for those who are looking for solitude during their vacation.
VIDEO: A Guide to the Palm Cove Experience

---
Port Douglas is a coastal town in Queensland, Australia. It has a population of over 10,000 people and is located on the coast of the Coral Sea. The town is known for its natural environment and beaches. The Great Barrier Reef can be seen from Port Douglas and it is only an hour away from Cairns Airport.
Port Douglas has a great variety of hotels for all budgets, including luxury resorts and backpacker hostels. There are also plenty of restaurants to choose from, both in the city center and on the beachfront. If you are looking for some nightlife, there are plenty of bars to visit in Port Douglas as well. But the big attraction is the resorts
VIDEO: Port Douglas holiday travel video guide, Queensland Australia
---
Bundaberg has a long and rich history dating back to 1867 when it was first established as a sugar town. The city also has many other attractions such as the Bundaberg Rum Distillery, the Bundaberg Botanic Gardens.
The real attraction for tourism are the quiet but bountiful beaches. 
The beach at Bargara is a popular destination for surfers and families alike. It offers great fishing opportunities and has some small waves . There are also plenty of other activities to do on the beach including swimming, sunbathing, playing volleyball or just taking a walk with your dog.
Airlie Beach is a small town in the Whitsundays region of Queensland, Australia. It is one of the most popular tourist destinations in the country. There are many reasons to visit Airlie Beach, but its proximity to the Great Barrier Reef makes it a must-see destination for nature lovers.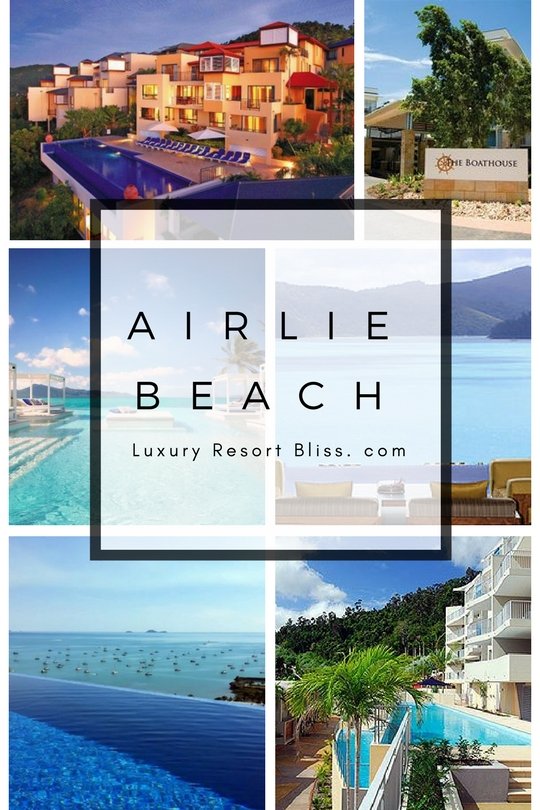 Airlie Beach Resorts
There are many reasons to visit Airlie Beach, but its proximity to the Great Barrier Reef makes it a must-see destination for nature lovers. The region is popular with tourists thanks to its offshore island beaches, sensational nightlife and good tourist infrastructure. Airlie Beach is a great destination for nature lovers.. The reef is only away and the coastline is lined with resorts. A wide variety of activities on and off the water are available in Airlie Beach, including fishing charters that can take you out to see humpback whales or dolphins. Airlie Beach also has a variety of restaurants for every budget and taste. The town center is lively with plenty of cafe-bars that offer breakfast, lunch and dinner. There is a lagoon pool which is man made which can facilitate swimming when the stingers are in season.

Don't choose Airlie Beach for it's beaches though for that you need to head out to the Whitsundays islands. 
Video: Airlie Beach Guide | Getaway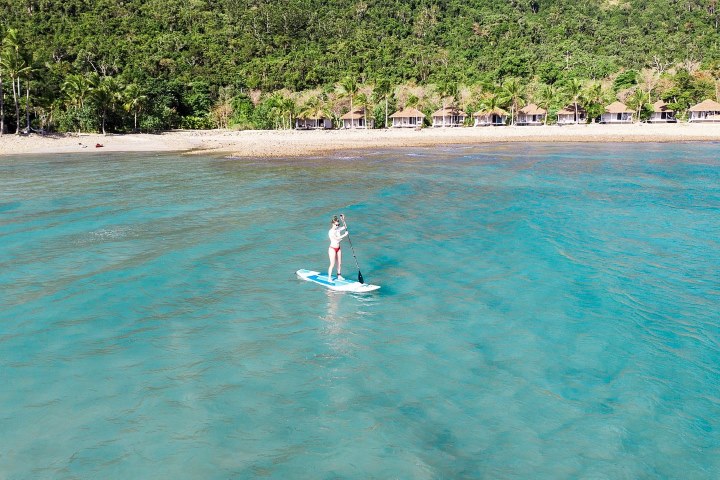 Whitsunday All-Inclusive Resorts
The Whitsundays are a group of 74 islands and islets in the Pacific Ocean, near Queensland's north coast. The area is popular for its clear blue waters, white sand beaches and rainforest.
The Whitsundays are a cluster of islands located 54 miles off Queensland's coast. They offer everything you would expect in a tropical paradise and are the perfect, secluded getaway to recharge. The waters there are gorgeous, meeting the rainbow sands & white beaches; and they also offer world-class luxury accommodation.
It might be a good place to work, but that doesn't mean you can't have some excitement. The proximity to the Great Barrier Reef means plenty of opportunities for sailing, diving & snorkelling and there are more than enough chances to try something new.
Video:The Whitsundays, Queensland Australia
Have you ever tried swimming with turtles or flying over the Heart Reef?
The Whitsundays are a popular destination for tourists from all around the world. They enjoy snorkelling, scuba diving and swimming in the warm water. There are also many other activities that can be enjoyed such as kayaking, paddle boarding or exploring one of the many nature walks that exist on the islands.
More Queensland Island Resorts
The Great Barrier Reef is located in Queensland and it is the world's largest coral reef.
There are many Queensland Island Resorts that are located on the Great Barrier Reef, which makes it a tourist destination for people all around the world. These resorts offer a variety of different things like scuba diving, snorkeling, surfing, and fishing.
Yeppoon and the Capricorn Coast
Video: Visit the Capricorn Coast / Yeppoon / Queensland
Yeppoon is a great option if you're looking for a beach holiday with plenty to do. There are many natural beauties close by such as Capricorn Caves, Koorana Crocodile Farm and Cooberrie Park Wildlife Sanctuary. If you're interested in military history, there are plenty of memorials to check out such as the ANZAC Memorial.
Australian Resorts
Australian All Inclusive Resorts

---
Outback Queensland
The outback is clearly a vast area of Queensland. If you are looking to do the outback in one location in Queensland the probably you should head to Longreach, where the Australian Stockman's Hall of Fame & Qantas Founders Museum are located. Waltzing Matilda also had it's birthplace in this area. The local automobile association (RACQ) is one of the best places to look for more information on outback Queensland.
If you like your outback family vacation a little more convenient however I would recommend flying to Cairns and driving over the rain forest covered mountains to what very quickly becomes the outback within an hour or two. Do some outback caving once you arrive.
Southern Queensland Country Family Vacations
Personally my wife and I brought our little girl to this area to grow up. We previously lived in the tropical north of the state near Cairns. We find the area has a yesterday year pace of life, and a four seasons climate not found in other parts of Queensland. I also love how the land becomes more sparse and open as you come over the Great Dividing range.
Festivals like the Apple and Grape Harvest Festival in Stanthorpe and Jumpers and Jazz in July in Warwick bring in loads of day trippers from Brisbane and are packed with activities for kids. We find tenting is a fine way to explore the area in Summer.
Toowoomba is a Key city and home to the Cobb & Co Museum  and some of the best child friendly parklands you are likely to find anywhere.  
For more ideas, visit Australia resorts.
---
Share Your All-Inclusive Adventures and Questions! 🌴 Have a memorable experience from a luxury all-inclusive vacation? We'd love to hear it at Luxury Resort Bliss. We're on the lookout for top-quality, insightful tales that'll inspire our community. Dive in and be a part of our sun-soaked stories! 🌊🍹✨
The story is a fictionalized account founded on travel expertise, research, and experience. Always refer to recent guest reviews and perform due diligence before booking.
💼 We cherish our independence! ✈️ Our travel recommendations are carefully researched, bias-free, and powered by human expertise by April and Ricky of LRB (we have personally researched and travelled to many of these destinations and researched others thoroughly through first-hand accounts). We also have put in the hard miles, and Ricky has worked for decades for resort and hotel chains  Hyatt, Hilton, Shangri-La and Radisson before starting Luxury Resort Bliss in 2007. 🌍✨ Unlike some other resort review websites we are concerned on the guest experience rather than mere corporate interest.