Northern Territory Hotels & Resorts
Looking for the top Northern Territory Hotel Resorts and places to stay? We have listed the best with reviews and great travel deals the Top End through to the Red Centre.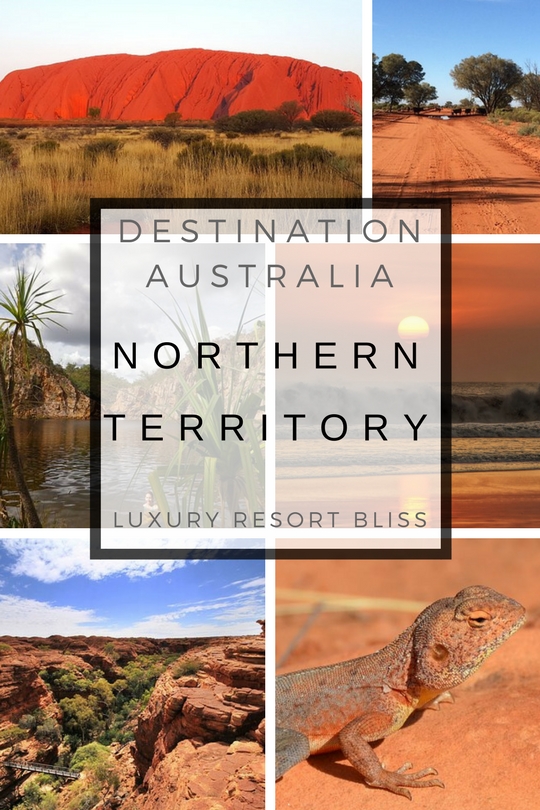 Northern Territory Travel Guide
The Australian Summer brings the rains to the top end of the Northern Territory which is preceded by a particularly humid and uncomfortable build up to it. The monsoon when it arrives makes many of the top tourist sites in places like Kakadu unreachable and tours do not readily operate.
Book ahead in the more comfortable dry season which operates from June to the start of September. The shoulder seasons which extends  from April to October offers a good balance of affordability, availability and climate.
Down the southern dessert end of the territory where Uluru  and Alice Springs are the weather can get extremely hot in summer with days often reaching above 40C.  In winter temperatures are comfortable in the day but drop below zero often at night. 
Climate in Alice Springs:
Top 25 Northern Territory Resort Deals with Reviews on TripAdvisor

VIDEO: Northern Territory Tourist Guide
The Red Centre and Uluru Travel
The Red Centre and Uluru are iconic travel destinations in Australia. This huge monolith is the geological and historical centre for cultural in Australia and is regarded as a sacred place.

Longitude 131 Lodge

Longitude 131 Lodge
This eco-sensitive resort is in Uluru Kata Tjuta National Park. It offers private views of the sun rising and setting over Uluru (Ayers Rock). You'll stay in a luxurious tent in a king-sized bed with white linen. 
It gives the illusion of camping while being a complete luxury experience. You can flick a switch in your tent and blinds lift for you to watch the sunrise.
There is a maximum of 30 guests. It's very remote, serene and rejuvenating. The restaurant offers Australian contemporary cuisine. Note that children under 12 are not catered for.

Reviewers say it's one of the best rooms they've ever stayed in, a once-in-a-lifetime experience and highly recommended. One of the common negative comments is that it's too expensive considering the service.
Click here for more information on Longitude 131 Lodge.
---
Kakadu Resorts and Hotels

Kakadu
Hotels.com Special Deals in Jabiru Kakadu

---
Aurora Kakadu
This is an average hotel (but good location) in the South Alligator region with is spectacular for it's wildlife made famous in the movie Crocodile Dundee.
Click here for more on Aurora Kakadu.

---
Darwin Hotels and Resorts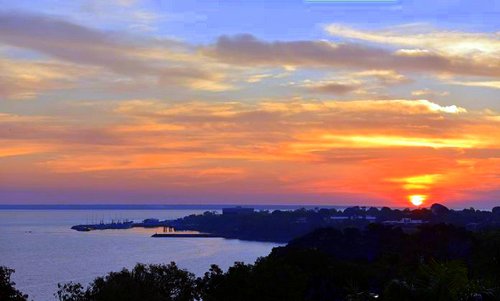 Mantra on the Esplanade
Mantra on the Esplanade (Darwin deals@ expedia)

4.5 star AAA rated Mantra in central Darwin with an outdoor pool and a spa tub is as good as any place to stay in Darwin.

Alice Springs Northern Territory Hotel Resorts
Hotel Special Deals in Alice Springs (and vicinity) Camel Riders, Alice Springs, Northern Territories, Australia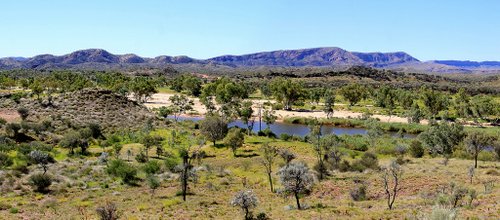 Alice Springs Northern Territory
DoubleTree Alice Springs Accommodation
230 room 4.5 star will make your stay in the desert a little more comfortable.
Click here for more on DoubleTree by Hilton Hotel Alice Springs

---
See more of our top picks in Australia with Australia Luxury Resorts or Queensland Resorts.