Best New Zealand All Inclusive Resorts
New Zealand is a truly magnificent holiday destination and one you should definitely have on your bucket list. It's a spectacular island located in the southwestern Pacific Ocean, with a rich and diverse culture steeped in fascinating history. 
Choosing to plan your next vacation in New Zealand will lead you to an awe-inspiring land teeming with vast wilderness, remarkable wildlife, rich forestry, golden sandy beaches and turquoise waters. 
You'll come across towering mountains and misty fjords, rolling vineyards and magical bays.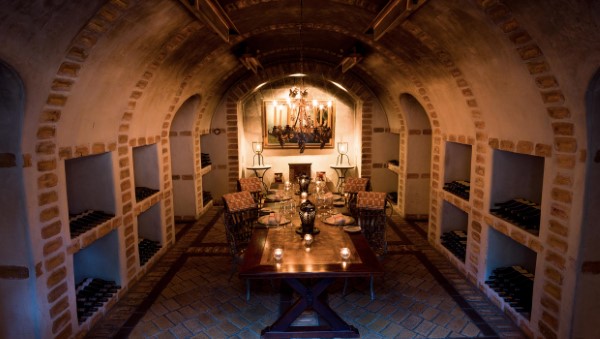 Haku Lodge in in New Zealand North Island offers a five course supper and more in its All Inclusive package
There's a vast array of adventure activities too, such as zip lining, skydiving, bungy jumping and water sports. 
If you're looking for something more relaxing to do, take a stroll through a walking trail and observe the incredible waterfalls, take it easy in a thermal pool, discover the many cultural attractions on offer, or watch the Southern Lights appear in the night sky. 
With so much to do in New Zealand, you're guaranteed to have a variety of action-packed and chilled out days throughout your trip. 
After all that adventuring, nothing sounds better than retiring to your luxurious accommodation, indulging in high-quality New Zealand cuisine, and relaxing by the pool with a cool martini in hand. In fact, you may want to spend your entire trip doing just that! 
Going all-inclusive means that you don't have to worry about anything because everything is taken care of for you, so you can sit back, relax and enjoy your vacation of a lifetime. 
While this all-inclusive format is an option in many countries, New Zealand's specific economic conditions limit the availability of these, then we offer some close alternatives. 
Picking the perfect all-inclusive resort to host you during your stay can be difficult, so we've taken the liberty of doing the hard work for you.
Take a look at our list of the best New Zealand all-inclusive resorts or alternatives, which all range from 5 star resorts to 3 star resorts and are highly rated on TripAdvisor, so that you can have an unforgettable vacation no matter what your budget is.
Huka Lodge

Haka Lodge is one place that has some impressive all inclusive packages available.  Set on the Waikato River in the Lake Taupō of New Zealand's North Island. Here a volcanic caldera and waters which lead to the spectacular Huka Fall make for an ideal setting backed by the snowy peaks, lakes and rivers?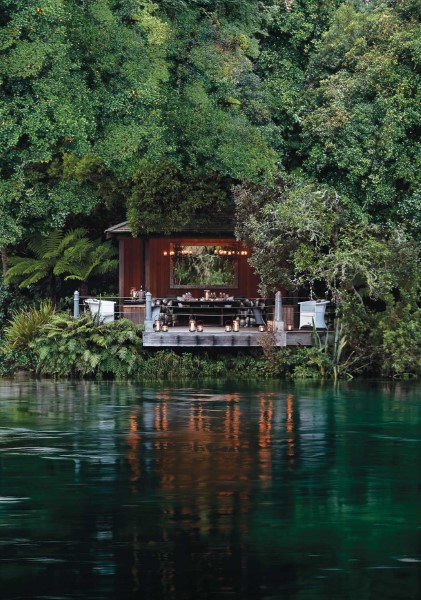 The all inclusive packages here (at the time of writing )include a gourmet five-course dinner with a menu that changes daily (as fast as the local river), a country breakfast, pre-dinner drinks, canapés, return  transfer toTaupō Airport and more. 
Top 5 Star All Inclusive Resorts in New Zealand (Alternatives)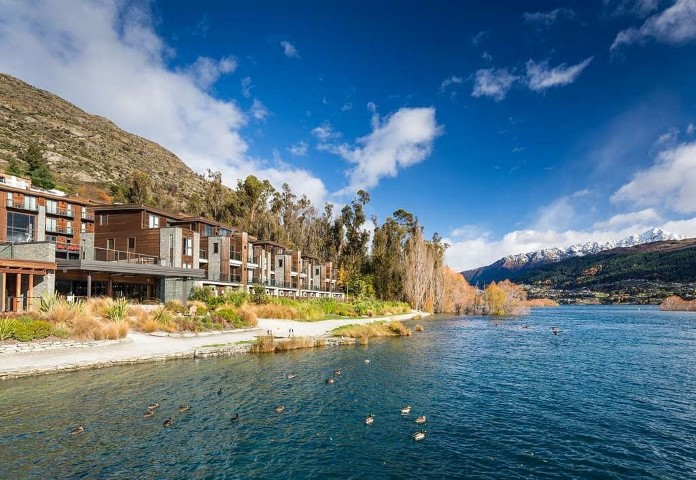 Hilton Queenstown
The Hilton Queenstown is offering a Breakfast Included Package at the time of writing. The package includes daily Breakfast for two guests. It is worth noting that the resort lets kids 5 and under eat for free while the adults are participating in the package. 
Hilton Queenstown Resort & Spa is the pinnacle of five star resorts.
It boasts an indoor heated pool, relaxing multi award winning spa, fitness centre, a beautiful outdoor terrace with views of the lake, and a range of gourmet dining options. 
The options while not all-inclusive are impressive and there are packages from time to time. You can always check out the Wakatipu Grill and buffet breakfasts are served on weekdays for a fee.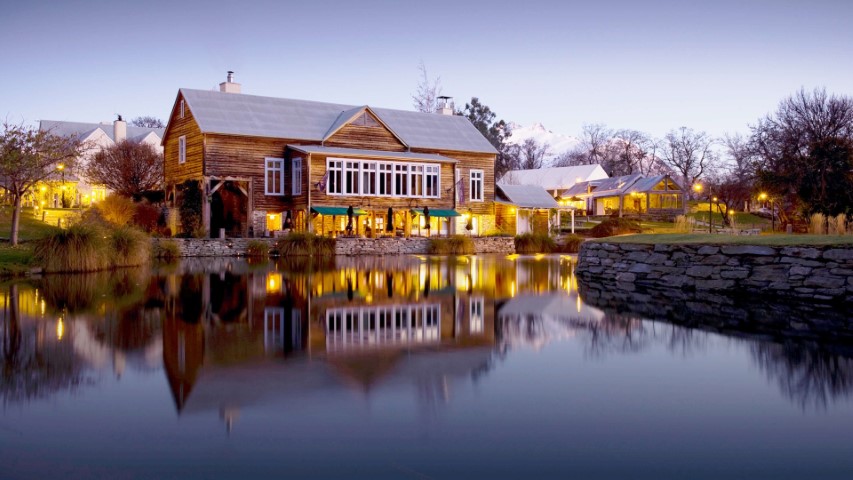 Millbrook Resort
Millbrook's All Inclusive Gourmet Escape Package includes (at the time of writing) a two or three night stay and a resort dinner for two at either Kobe, the Millhouse or the Hole In One Café and with a set menu.
There is also Central Otago Pinot Noir, a Delicious cheeseboard selection, and breakfast for two daily. As well as this you will receive $50 resort credit to use complimentary access to the Fitness Centre including the outdoor hot pools, and detoxifying saunas. And very importantly, there is a complimentary shuttle service to town. 
Tranquility and panoramic views surround Millbrook Resort, which provides luxury, elegantly designed studios, suites, resort homes and luxury retreats embellished with the unique style of the Central Otago region. 
Large, spacious rooms, an award winning spa and gym, five different restaurants, a stunning Clubhouse and 18 hole golf course are sure to make your vacation the best one yet.
Regal Palms Resort showcases hospitality at its finest; with a top-quality spa studio and restaurant and luxurious suites which even come kitted out with their own hot spa pools. Relax in style among the thermal dreamland that is Rotorua.

Beneath the magnificent Southern Alps, Terrace Downs Resort combines luxury perfection in the form of its beautifully elegant rooms with glorious alpine views and freshly prepared authentic New Zealand cuisine to give you the highest quality accommodation in Canterbury.

Lake Resort Cromwell, from the Heritage collection, boasts modern boatshed-themed villa accommodation with water access decks and spacious open plan living spaces. 
Relax on the balcony which overlooks the delightful marina and enjoy access to your very own spa pool after grabbing a bite at the stylish a la carte restaurant.
Top 4 Star All Inclusive Resorts in New Zealand Alternatives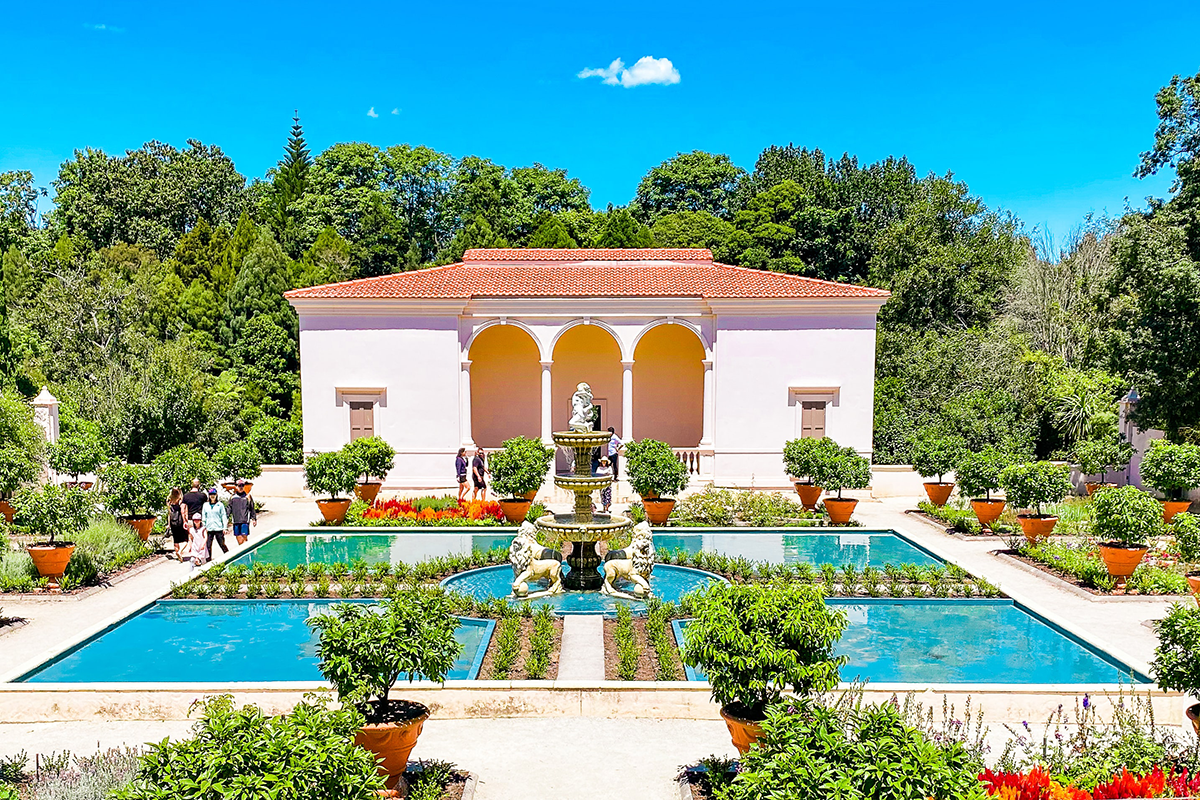 This resort is situated in direct view of the wondrous mountains and enchanting Lake Wakatipu. It offers guests an outdoor pool, gym, sauna, and full service spa - perfect for winding down after a day of fun-filled activities. 
Relax in luxurious rooms with idyllic views, and enjoy local delicacies prepared freshly in the South Eatery Restaurant, or sample a cocktail by the open fire in the alpine-themed Lounge Bar. 
The Reef Resort provides lake edge luxury with beautiful, modern and fully equipped apartments, scenic lake and mountain views, relaxing spa baths, a heated swimming pool and a geothermal hot tub. 
The something like this would allow you 
You can even indulge yourself with a delicious breakfast in bed made to order. 
Rainforest Retreat is located among the Southern Alps and offers visitors unrivalled scenic views and a fantastic base in which to explore the wild West Coast of New Zealand. 
The resort is encompassed by lush forest surroundings and provides plush, distinctive accommodation and a delicious New Zealand menu for relaxing after a long day of exploring.
Immerse yourself in the breathtaking lake and mountain scenery surrounding this elegant resort, which features award-winning cuisine, luxurious decor, and a wide range of amazing leisure activities such as a heated swimming pool, private plunge pool, gym, and a sauna to keep you feeling rejuvenated throughout your vacation.

As you arrive at the elegant, secluded lodge that is Grand Mercure Puka Park Resort, you will be greeted by sweeping views of the native New Zealand bush and Mt. Pauanui. 
With beautifully designed chalets boasting their own private decks amid the treetops, this resort ensures that you are firmly seated in the lap of luxury throughout your stay.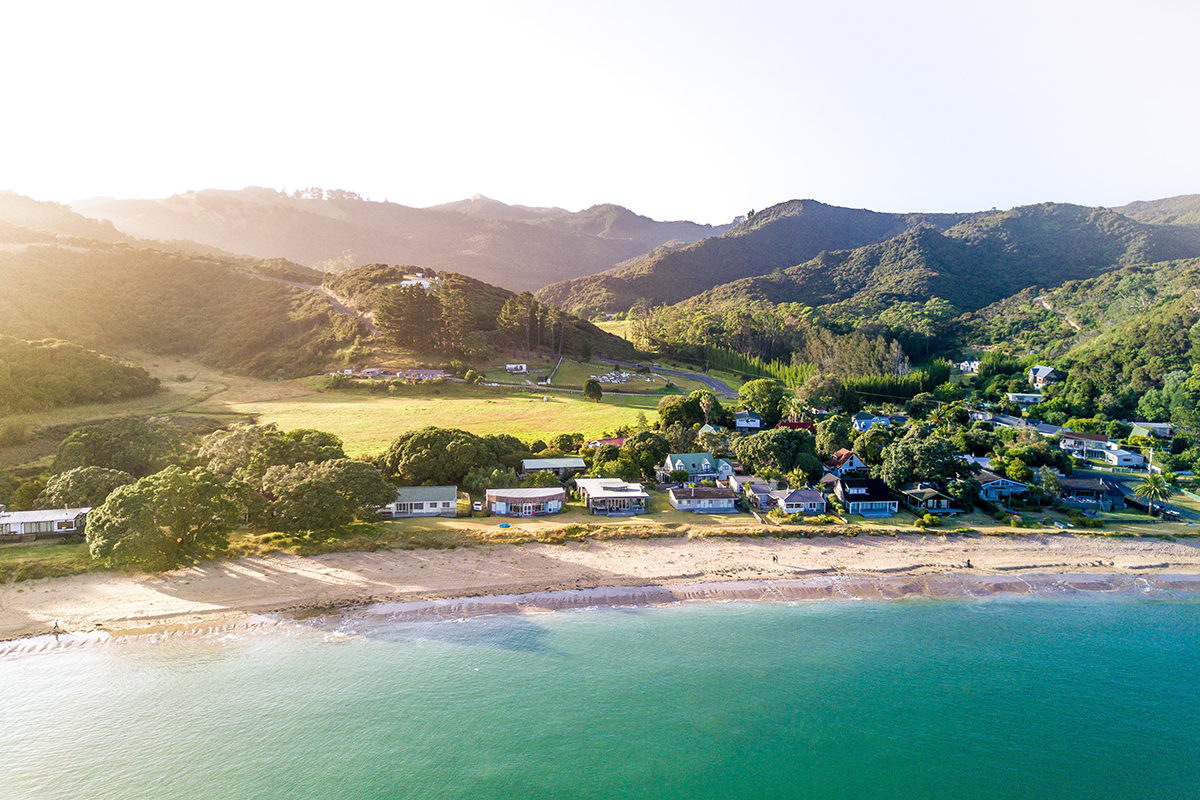 Top 3 Star All Inclusive Resorts in New Zealand 
Lake Tekapo Motels & Holiday Park is located on the idyllic shores of Lake Tekapo and features beautiful scenery across the spectacular lake and mountains. 
While you won't find food and drinks included, there are lots of activities to indulge in. 
This resort offers a variety of accommodation options such as spacious cabins, family units, and motels, as well as campsites, so you can enjoy the great outdoors and save even more money for your action-packed New Zealand excursions.
Tropical palm trees, rich greenery, and charming gardens provide a postcard-like backdrop for the relaxing Pacific Palms Resort.
Guests can take advantage of spacious, fully equipped apartments, a swimming pool, two tennis courts, two BBQ areas, and easy access to some of New Zealand's greatest attractions in the Rotorua area. 

Methven Resort offers guests a wondrous Canterbury setting, delicious food and a variety of accommodation options to suit their individual preferences.
This highly hospitable resort is close to Mt Hutt Ski fields and a range of scenic cycling routes, so it's the perfect base for adventurous holidaymakers. 

Swiss-Belresort Coronet Peak is perfectly located for guests who want to relax in some of New Zealand's finest natural surroundings.
With large, comfortable rooms and a peaceful mountain setting, this resort is also situated nearby many picturesque hiking and cycling trails, as well as a whole host of adventure activity hubs. 

The last resort on our list is, well, the Last Resort. Based in Karamea, which is on the sunkissed West Coast of New Zealand, Last Resort features an abundance of verdant palm trees and a calm and comfortable setting. 
With a range of accommodation options, a high-quality restaurant, and second to none hospitality, you're sure to experience a friendly welcome and a relaxing stay at Last Resort.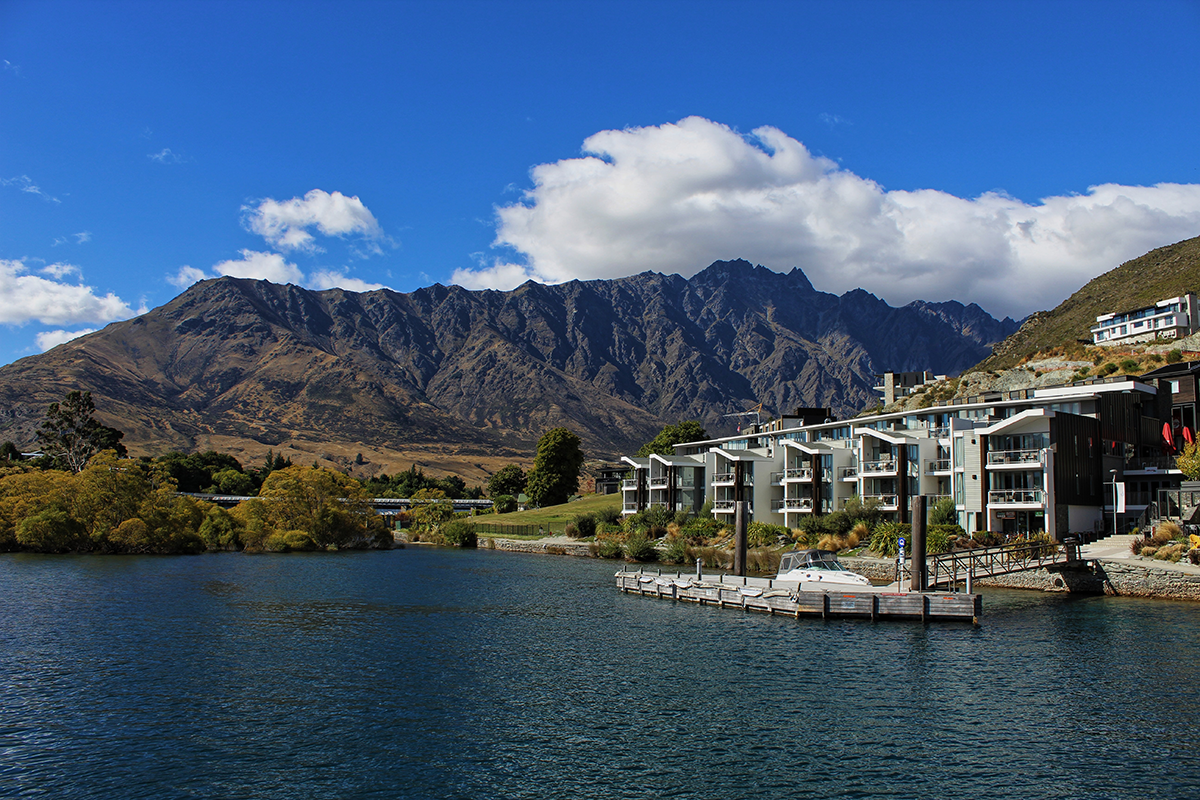 Final Thoughts
There are a wide variety of incredible all inclusive resorts in New Zealand, to suit all individual preferences and budgets. The fifteen resorts on this list are the best of the best in terms of comfort, style, luxury, and hospitality. 
No matter which resort you decide to stay in, an all inclusive vacation in New Zealand is certain to be one of thrilling adventures, exciting explorations, and soothing tranquility.
There are lots of reasons to go all inclusive - from wanting to relax and rejuvenate to the fullest of your ability, to saving money so that you can enjoy more of the amazing experiences that New Zealand has to offer. 
Choosing one of these top all inclusive resorts will guarantee you the vacation of a lifetime on the sensational island of New Zealand. 
💼 We cherish our independence! ✈️ Our travel recommendations are carefully researched, bias-free, and powered by human expertise by April and Ricky of LRB (we have personally researched and travelled to many of these destinations and researched others thoroughly through first-hand accounts). 🌍✨
We try to keep everything up to date, but please always do your own research and contact us if you know any issues for us to help others as best we can as a small but professionally focused team! 🧐📚⚠️