Best Resorts in Australia (2023)
Australia luxury resorts and travel ideas - which are the best?  We've chosen the resorts around the greatest places to visit in Australia. Many are located in Queensland, but there are top resorts in each of the seven states and territories. 

Many of the best Australia vacation resorts are close to the Great Barrier Reef or are located on spectacular coastal wilderness areas and are simply beautiful. 

VIDEO: Travel Destinations in Australia
---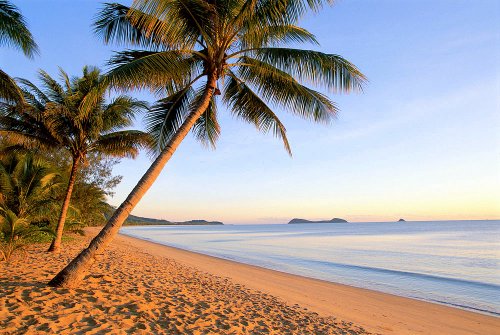 Palm Cove Resorts
Tropical North Queensland resort vacations offer the chance to get far far away and removed from the everyday. Everything from the rain forest to the abundant marine life on the Great Barrier Reef scattered with island resorts. It all offers something a little different. 
The video below takes you over the resort area in Palm Cove.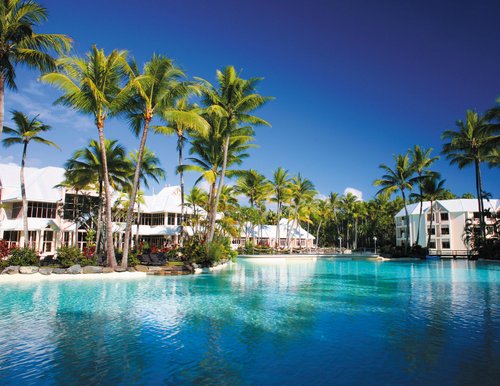 Port Douglas Resorts
Cairns Resorts, Palm Cove Resorts & Port Douglas Resorts are a good locations to locate yourself for visits to the World Heritage natural attractions of the far north. 
---
Tip: TripAdvisor also has a great review of all the best resorts and hotels in Australia and the top Holiday Rentals in Australia.
VIDEO: Islands of the Great Barrier Reef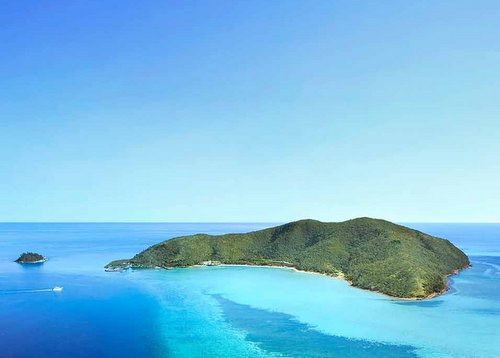 Haymen Island Great Barrier Reef
Some of the best Island resorts in the world are in Queensland, Australia. This is a preview of some of the best on our video playlist of the best Queensland Island Resorts. Many of these offer instant access to the Great Barrier Reef.
See the Queensland island resorts
---
Queensland is known for its stunning beaches, and what better way to experience them than by staying at one of the many beach resorts located in this beautiful part of Australia? From Port Douglas to the Great Barrier Reef, and from the Gold Coast to Cairns, Queensland has something for the sun and beach lover with a few rainforests thrown in. Whether you're looking for a romantic getaway in the mountains behind the Gold coast or an adventure-filled family vacation on the reef, there's a beach resort in Queensland that's perfect for you. So come explore the amazing beauty of Queensland's beaches and find your perfect beach resort today!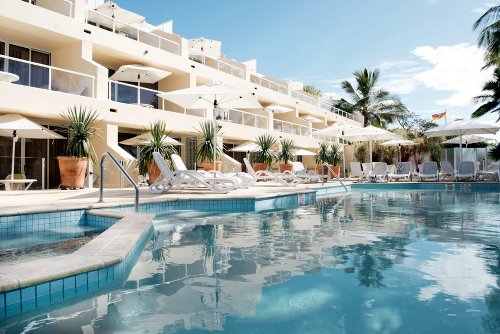 Noosa, Queensland Beach Holidays
Your time in the sun is getting ever closer with these Queensland Beach Holiday Resorts. Some of the best beach vacation spots are in Queensland Australia.
---
If you're looking to get away from it all and soak up some sun, come to the Sunshine Coast! From Caloundra in the south to Noosa Heads in the north, this stretch of Queensland coastline offers plenty of amazing beach hotels. Whether you want to stay right on the beachfront or just a few steps away, there's something for everyone - and it doesn't have to cost an arm and a leg either! So pack your bags and let's get started!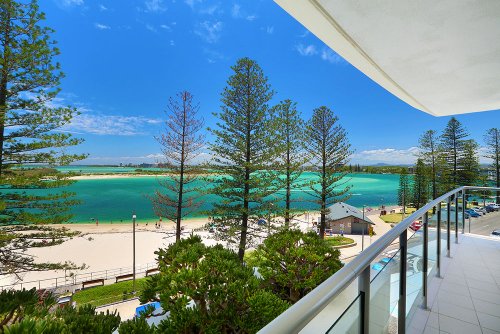 Rumba Beach Resort
The Sunshine Coast combines beautiful nature including surf and peaceful bay beaches and a lush artsy hinterland. The coast remains a favorite for families and international tourists alike.
Sunshine Coast - Naturally Refreshing

---
Are you looking for luxury resorts in Gold Coast Australia? From Surfers Paradise to Coolungatta and the hinterland, there are plenty of options that offer the perfect combination of relaxation and adventure. Whether you're looking for a romantic getaway or an action-packed vacation, Gold Coast Australia has something for everyone. Come explore the beautiful beaches, lush rainforests in the hinterland.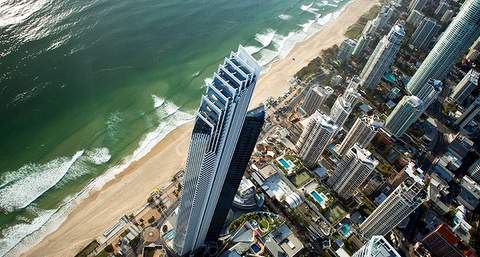 Soul Surfers Paradise
We have recently updated and reviewed the top resorts on the fabulous Gold Coast. You will find many of the top resorts listed in Surfers Paradise Best Beaches in Australia.

Official Queensland Tourism Website
---
New South Wales Beach Resorts
New South Wales is a paradise for beach and ski lovers alike! From Byron to Coffs Harbour, to the Aussie Alps, there are endless possibilities for adventure and relaxation. Whether you're looking to surf the waves, ski down the slopes or simply relax in a hammock with a good book, New South Wales has something for everyone. So take some time out of your busy schedule and explore the amazing beach or ski resorts of New South Wales.
Luxury Resort Bliss recently completed a two month journey exploring the New South Wales Coastline and were impressed with the quality of the beaches from the North to the south. We have covered some of the best beaches in the world and these were certainly some of the best. Although New South Wales has less resorts than Queensland to the North, the locations are desirable.
If you're looking for a destination with stunning beaches, lush rainforests and an eclectic culture, look no further than Byron Bay Australia. Here you can surf the waves at Wategos Beach, explore the National Parks and marvel at the incredible night sky. There's something for everyone in this vibrant coastal town!
The famed and entirely chilled out beach town of Byron Bay holds a special place in the Australian Resort Scene. While there are really only a handful of outstanding resorts the location itself sums up a lot of what the better part of Australia is like. Check out the Resorts of Byron Bay and find out more about this amazing place.
Forster is an up and coming Beach Resort location which offers some exciting natural day trips. If you are looking for a beach resort location only a few hours from Sydney and yet relatively uncrowded this is a good, often underrated, option. 

Coffs Harbour, Australia is the perfect destination for a beach getaway. With its idyllic beaches and stunning scenery, one can easily forget the hustle and bustle of everyday life. The resorts in Coffs Harbour offer something unique - from luxurious spas to waterfront restaurants and bars, there is something special for families to enjoy! So if you're looking for a great beach holiday with the kids, or even an adults only getaway, look no further than Coffs Harbour - where you can relax with serenity and sun-filled days! And perhaps visit the big banana if you get hungry.

Opal Cove
Midway between Brisbane and Sydney lies the classic Aussie beach surf town of Coffs Harbour which has some of the East Coasts top resorts. While accommodation options are not as numerous and luxurious as some of the other options on this page, the beaches north of "Coffs" offer some great getaway resorts. 
Official Website: https://www.visitnsw.com/
---
Uluru and the top end of the Northern Territory are two of Australia's most iconic and unique destinations. Uluru, (Ayers Rock), is a sacred site to the Aboriginal people who have lived in the area for thousands of years. The spectacular sandstone rock formation stands 348 metres abouve the surrounds (1141 feet)
Uluru is above sea level by 863 metres (2,831 ft)
 The Northern Territory is a land of ancient cultures, Aboriginal rock art, stunning landscapes, and unique wildlife. Whether you're looking for an adventure or some peace and quiet, its worth taking the big journey to come out here.
This eco-sensitive resort is in Uluru Kata Tjuta National Park. It offers private views of the sun rising and setting over Uluru. (Remember not to call it Ayers Rock).
Longitude 131° and it's dessert setting is a great place to get a handle on the Australian outback.

The Northern Territory iconic Australian outback at its best and home to the real Crocodile. 
Alice Springs -Gateway to the Red Centre
Uluru - Spiritual home of the nation in the centre of the country
Darwin - Biggest city and a great base to explore the Top End wet tropics.
Kakadu - Magnificent wildlife and wetlands
---
Best Australia Luxury Resorts in Tasmania

Saffire Freycinet
Something very special in a state not particularly known for outstanding resorts. Tasmania is known as the wilderness state and this modern facility sure provides a stark contrast to roughing it in the wilderness.

See more accommodation and vacation ideas in Tasmania.

More information and special offers on Saffire Freycinet and Tasmania Resorts.
---
Beachfront Resorts in Australia
Pretty well, most resorts in Australia are beachfront. Queensland has the highest number of beachfront resorts. Check out our review on the best Queensland beach resorts for options from the Gold Coast on the border to the tropical North Queensland resorts in places like Palm Cove. 
Byron Bay in NSW is also a classic location to enjoy a beach vacation in Australia.  
Adults Only Resort in Australia
Adults only is becoming a pretty common type of resort in destinations around the world, and the concept is gathering traction in Australia also. There are Adults Only Resorts from the far north to Western Australia. 
Port Douglas Peninsula Boutique Hotel Adult only resort is a good example of one of these. This boutique-style features an in house restaurant and a beachside location overlooking Four Mile Beach
Video: Port Douglas Peninsula Boutique Hotel
We also have a full review of the best Adult only resorts. 
Best Couple's Only Resort, Australia
This is one of those perfect plunge pool resorts designed for couples. The difference between an adult only resort and a couples only resort is only in degrees. Both off a way to escape under 16-year-olds to provide the tranquility to nurture that special time away. 
The best Couples-only resort in Australia is Qualia on Hamilton Island. Even Oprah agrees and was flown there by Tourism Australia when she visited on her promotional trip. 
Qualia couple's only 5-star resort on the Great Barrier Reef, has 60 wonderful private rooms complete with infinity pool, private plunge pools, we and access to things like a private dining room, gourmet restaurants, the championship golf course, and Hamilton Island Golf Club. 
Video: Qualia - A Luxury Resort on Hamilton Island, Great Barrier Reef
The best Australian all-inclusive resorts are generally located on the better Queensland island resorts, but there are a few others. Check them out on our review of the best All Inclusive resorts in Australia.  
Video: TOP 10 BEST ALL INCLUSIVE RESORTS IN AUSTRALIA
When people mention ski resorts in Australia, the temptation is to check and see if it wasn't Austria getting talked about. Although the Australian Alps don't really come close to the European Alps or the American, Canadian Rockies in scale, there is an active and vibrant ski scene in Australia. 
Video: 10 Top Ski Resorts in Australia
Australian Resorts
Australian All Inclusive Resorts

---
Authors Unleashed: Unveiling the Ultimate Travel Experience through Expert Reviews, Ratings, and Research
💼 We cherish our independence! ✈️ Our travel recommendations are carefully researched, bias-free, and powered by human expertise. We use AI sparingly for editing purposes, ensuring an authentic and reliable experience. Join us on our unbiased journey! 🌍✨
Always do your own research! 🧐📚⚠️