Southern Ocean Lodge 2.0 - A Reinvention of Luxury in Kangaroo Island
Located on Kangaroo Island in South Australia, Southern Ocean Lodge offers a truly remarkable and luxurious retreat. Unfortunately, the lodge was devastated by bushfires, but plans are underway for its rebuild. Once reopened, guests can expect a stunning coastal oasis with 25 luxurious guest suites boasting breathtaking ocean views.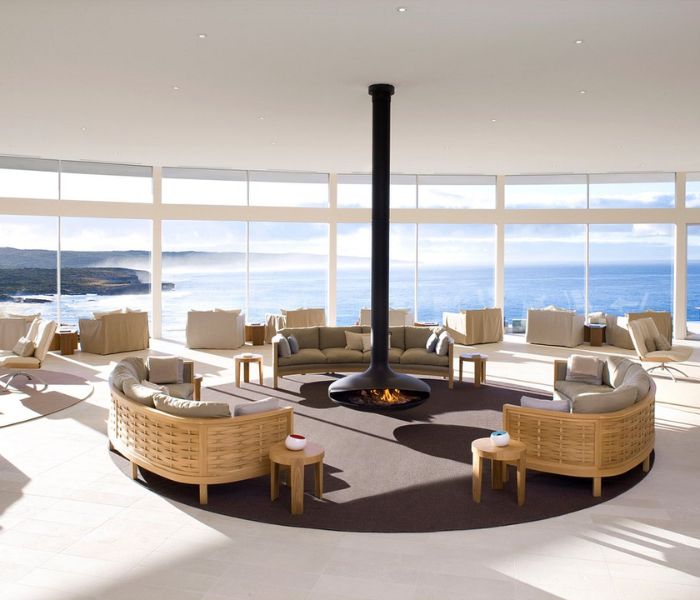 The main lodge will feature enhancements, including a private dining area, edgeless pool, and a new location for the Southern Spa. The lodge's commitment to exclusively using local produce will continue, supporting the regional economy. With its unrivaled natural beauty and world-class amenities, Southern Ocean Lodge will once again captivate travelers seeking an unforgettable escape.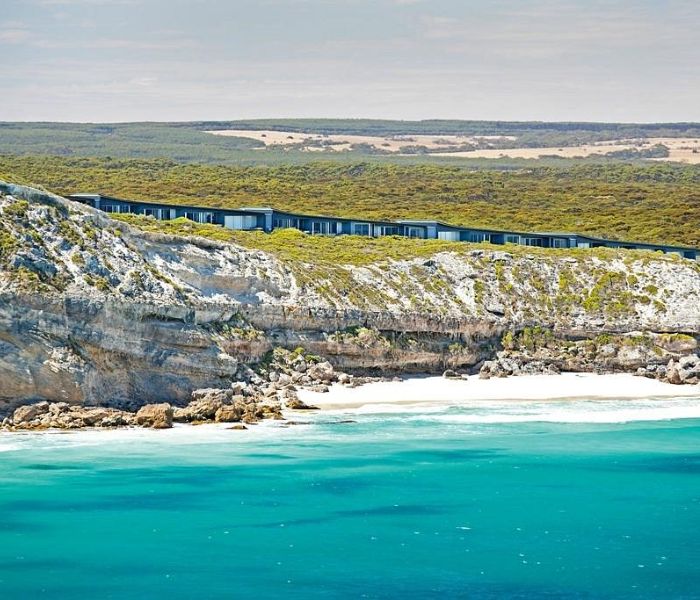 In the world of luxury hospitality, standing out is both a challenge and an art form. The Southern Ocean Lodge, in the heart of Australia's Kangaroo Island, once embodied this distinction - a veritable sanctuary of indulgence, nature, and architectural innovation. It was a rarefied universe that married breathtaking panoramas of the Southern Ocean with a luxury that whispered, rather than shouted, its exclusivity.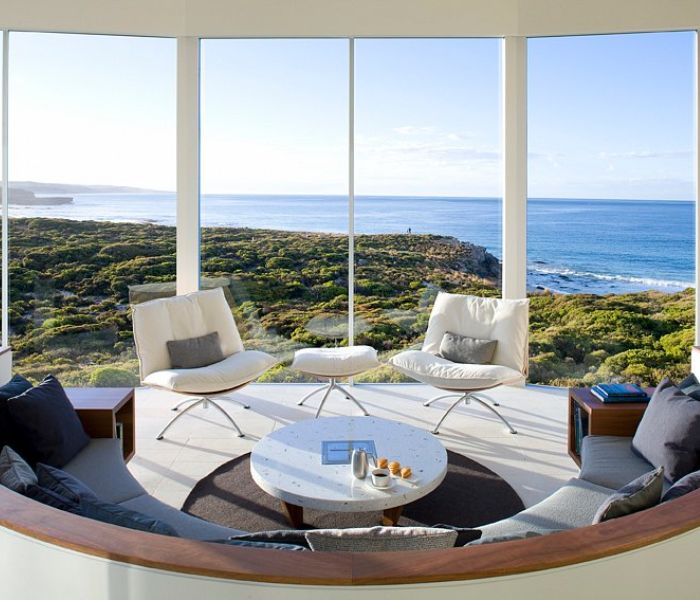 When the island was ravaged by bushfires in 2020, the world watched as the Lodge was reduced to a spectral vestige of its once resplendent glory. Yet, akin to the island's own resilient wildlife, Southern Ocean Lodge is rising from its ashes, reimagining its luxury for a whole new generation of discerning travelers.
Vacation to Kangaroo Island on Expedia
Book a Hotel + Flight or Car together to unlock savings
Under the stewardship of the original architect, Max Pritchard, the Southern Ocean Lodge 2.0 is slated to reopen in late 2023. The reconstruction promises more than just a return to form. It's a reinvigoration of the lodge's spirit, a daring reimagination of what it means to harmoniously exist in nature's grandeur.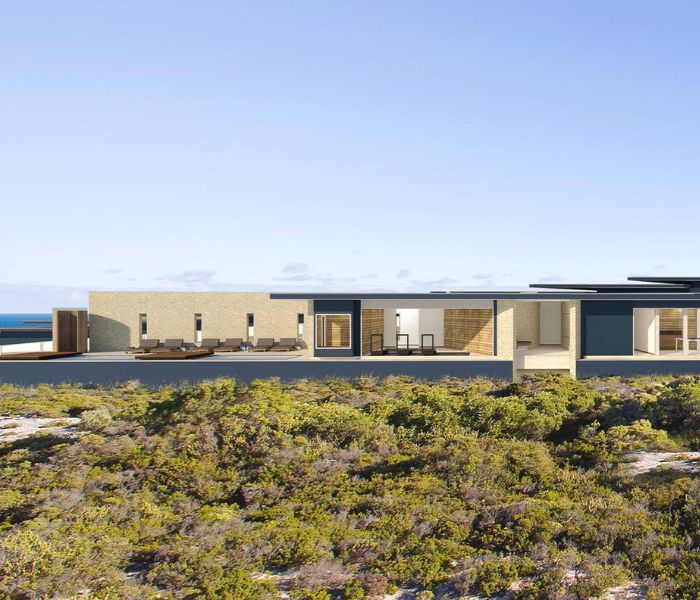 The redesigned 25 luxurious guest suites, including the 640m2 ultra-premium Ocean Pavilion, follow the coastline, embracing even more stunning vistas of the ocean and coastal wilderness. The thoughtful reorientation of the suites captures nature's spectacle with an unfiltered lens - from the burst of the sunrise to the rhythmic symphony of the cobalt waves crashing on the shore.

In the grand tradition of Southern Ocean Lodge, the lodge's legendary culinary experiences will make their glorious return, still staunchly committed to supporting South Australian and Kangaroo Island suppliers. The much-loved walk-in cellar will feature a cozy dining 'snug', perfect for those intimate, wine-fueled conversations.
A crowning jewel in the Lodge 2.0 is the revamped Southern Spa. With bushland views, the spa now includes hot and cold plunge pools, a sauna, and a gymnasium, ensuring guests can immerse themselves in wellness amidst the heart of nature.
While Southern Ocean Lodge is reshaping luxury in Kangaroo Island, travelers seeking a different experience might consider Saffire Freycinet in Tasmania. Nestled within the famed Freycinet National Park, Saffire Freycinet is a paradisiacal blend of immersive wildlife encounters and top-notch hospitality. The resort's distinct design, inspired by the shape of a stingray, is a homage to the surrounding marine ecosystem and brings a sense of balance and harmony with nature.
The lodge, set amid the raw beauty of Kangaroo Island, acts as your lavish gateway to various exciting adventures. As Australia's third-largest island, Kangaroo Island brims with diverse wildlife, serene beaches, and rich local produce.

A Brush with Wildlife
Prepare to be charmed by the island's iconic marsupials in their natural habitat. Venture to Seal Bay Conservation Park for a guided beach walk among the endangered sea lions, or visit the Kangaroo Island Wildlife Park to get up close with koalas, wombats, and, of course, kangaroos.
Culinary Delights
The gastronomic journey on Kangaroo Island is as enriching as its wildlife expeditions. The island prides itself on its flourishing local produce, making it a playground for epicures. Be sure to sample the Ligurian honey, savour the local sheep's cheese, and sip on wines from the island's boutique vineyards.Natural Splendors
If nature tickles your fancy, Kangaroo Island is replete with hidden treasures. Explore the island's rugged coastline on the Kangaroo Island Wilderness Trail, or take a dip in the Vivonne Bay's crystalline waters, once voted Australia's best beach. The Remarkable Rocks, sculpted by the relentless Southern Ocean, are an unmissable spectacle at Flinders Chase National Park.A Unique Maritime Experience
For a dose of maritime history and some stunning panoramic views, take the climb to Cape Willoughby Lighthouse, the island's easternmost point. At the end of your exploration, find a quiet spot, look out to the horizon, and take in the sprawling beauty of Kangaroo Island from the height of the lighthouse.Indulgence at the Lodge
Returning to the lodge after your day of exploration is far from a banal affair. With a gym, sauna, hot and cold plunge pools, and three treatment rooms, the Southern Spa is an oasis of tranquility. Offering treatments inspired by indigenous techniques and local botanicals, the spa is the perfect place to unwind and rejuvenate.
A sojourn at the Southern Ocean Lodge is not merely a vacation, but a sensory experience that seamlessly interweaves luxury, adventure, and the natural charms of Kangaroo Island. It's an invitation to live a piece of Australia's narrative, one where nature takes the front seat, and luxury comes intertwined with local culture, flavors, and panoramic landscapes.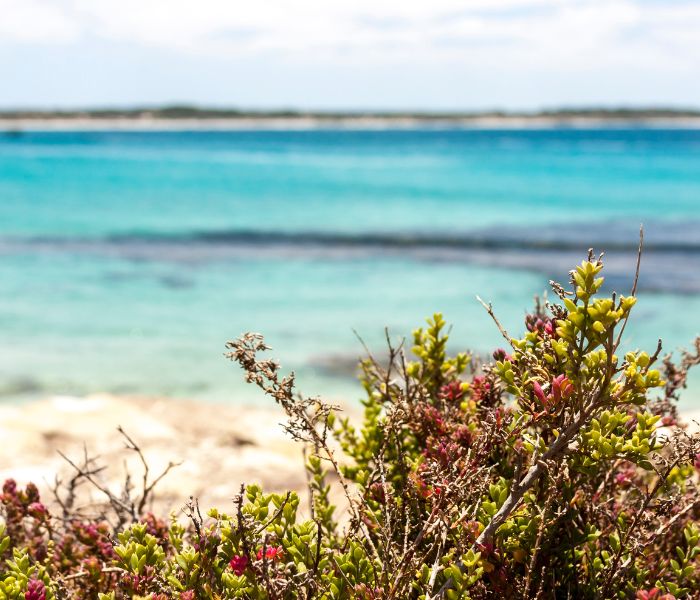 Kangaroo Island
In summary, Southern Ocean Lodge 2.0, while still in its rebuilding phase, shows the promise of an unparalleled luxury experience, redefining the harmonious blend of architecture and the untouched wilderness. The Lodge's resurgence is a testament to the indomitable spirit of Kangaroo Island - a testament to the resilience and rebirth of nature's grand design. It's a waiting game now, but the phoenix, as it always does, will rise again.
fAQ for kangaroo island
A: The most common ways to reach Kangaroo Island are by ferry and by air. The SeaLink ferry departs from Cape Jervis and arrives in Penneshaw on Kangaroo Island, with several departures daily. Alternatively, you can take a short flight from Adelaide to Kingscote Airport on the island.
A: Kangaroo Island is a year-round destination, though the season may influence the type of experience you're after. Summer (December-February) offers warm beach weather, autumn (March-May) is ideal for outdoor activities like hiking, winter (June-August) is the best time for indoor activities and enjoying the island's local food and wine, and spring (September-November) is perfect for viewing wildlife and wildflowers.
A: Kangaroo Island is famous for its abundant wildlife. Expect to see kangaroos, wallabies, koalas, echidnas, and a variety of bird species. The island is also known for its sea lions at Seal Bay and its penguin colony in Penneshaw.
A: Some of the main attractions include Seal Bay, Flinders Chase National Park (home to Remarkable Rocks and Admiral's Arch), Kangaroo Island Wilderness Trail, Hanson Bay Wildlife Sanctuary, Kelly Hill Caves, and numerous local food and wine producers.
A: Yes, Kangaroo Island has a variety of dining options, ranging from casual cafes to gourmet restaurants. Many places offer dishes made with locally sourced ingredients, including seafood, honey, and wine.
A: Popular activities include wildlife spotting, hiking, visiting the national parks, sandboarding at Little Sahara, exploring the local food and wine scene, and visiting the island's art galleries and craft shops.
A: Kangaroo Island offers a range of accommodation options, from budget-friendly campgrounds and hostels to luxury lodges and private holiday homes. Some popular luxury options include Southern Ocean Lodge and Lifetime Private Retreats.
A: Yes, car rentals are available on Kangaroo Island. Having your own vehicle allows you to explore the island at your own pace. Please note that some rental agreements may restrict where you can drive on the island, particularly on unsealed roads.
A: Yes, Kangaroo Island has a hospital located in Kingscote, along with several medical clinics and pharmacies around the island.
A: Packing will depend on the season and activities planned. However, it's generally recommended to bring comfortable walking shoes, weather-appropriate clothing (layers are a good idea as the weather can change quickly), sunscreen, hat, insect repellent, and binoculars for wildlife spotting.
Share Your All-Inclusive Adventures and Questions! 🌴 Have a memorable experience from a luxury all-inclusive vacation? We'd love to hear it at Luxury Resort Bliss. We're on the lookout for top-quality, insightful tales that'll inspire our community. Dive in and be a part of our sun-soaked stories! 🌊🍹✨
The story is a fictionalized account founded on travel expertise, research, and experience. Always refer to recent guest reviews and perform due diligence before booking.
💼 We cherish our independence! ✈️ Our travel recommendations are carefully researched, bias-free, and powered by human expertise by April and Ricky of LRB (we have personally researched and travelled to many of these destinations and researched others thoroughly through first-hand accounts). We also have put in the hard miles, and Ricky has worked for decades for resort and hotel chains  Hyatt, Hilton, Shangri-La and Radisson before starting Luxury Resort Bliss in 2007. 🌍✨ Unlike some other resort review websites we are concerned on the guest experience rather than mere corporate interest.