Best Sites for Travel Deals
Best Sites For Travel Deals In 2023
This is where you WILL find the best sites for travel deals. Including weekly travel deals, best cheap travel deals and our main travel deals page.

Best Sites For Travel Deals
What can significantly save you time when you are looking for the best cheap travel sites is to search in locations that are known to have great cheap travel deals and are not too expensive to begin with. Sure it almost goes without saying to travel out of season when this is appropriate. But sometimes this does defeat the whole point of going on a vacation in the first place. 
Here are a few ideas on discount destinations to get you started. The  options are almost limitless.
Travel deal sites have become indispensable tools for travelers looking to save money on trips. These sites offer a variety of deals, from flights and hotels to vacation packages and activities. Here are the types of travel deal sites that you can explore:

1. Flight Aggregators and Comparison Sites:
Skyscanner: Compares flights across airlines and travel sites.
Kayak: Searches hundreds of travel sites at once for flight, hotel, and car rental deals.
Google Flights: Helps you compare and track airfares.
2. Hotel Booking and Comparison Sites:
Booking.com: Offers deals on hotels, apartments, and hostels worldwide.
Hotels.com: Features discounts on hotel rooms and a rewards program.
Trivago: Compares hotel prices across various booking sites.
3. Vacation Package Sites:
Expedia: Provides packages that include flights, hotels, and car rentals.
Orbitz: Offers bundled deals for flights, hotels, and activities.
Travelocity: Specializes in vacation packages and also offers 'Top Secret Hotels' at discounted rates.
4. Cruise Deal Sites:
Cruise Critic: Offers expert advice and deals on cruises.
Cruise.com: Features discounted rates on a wide range of cruise vacations.
5. Last-Minute Travel Sites:
Hotwire: Known for its 'Hot Rate' deals, where you find out the hotel's name after booking.
Priceline: Allows you to name your price for hotels and flights or book express deals.
6. Adventure and Tour Deal Sites:
G Adventures: Offers deals on adventure tours worldwide.
Viator: Provides discounts on tours, activities, and sightseeing tickets.
7. Luxury Travel Deal Sites:
Jetsetter: Focuses on luxury hotel deals and vacation packages.
Secret Escapes: Offers exclusive rates on handpicked luxury hotels and vacations.
8. Flash Sale and Membership Sites:
Groupon Getaways: Features limited-time offers on vacation packages.
Travelzoo: Publishes deals curated by travel experts; some offers are exclusive to members.
9. Car Rental Sites:
Rentalcars.com: Compares car rental prices across various companies.
Auto Europe: Provides international car rental deals.
10. Home and Apartment Rental Sites:
Airbnb: Allows you to rent homes and apartments from hosts around the world.
VRBO: Specializes in vacation rentals, including houses and condos.
11. Youth and Student Travel Sites:
STA Travel: Focuses on student and youth travel, offering discounts on flights, tours, and more.
12. Specialized Travel Sites:
Scott's Cheap Flights: Membership service that sends notifications of flight deals.
The Points Guy: Offers guidance on utilizing credit card points and frequent flyer miles.
Conclusion:
Different types of travel deal sites cater to various travel needs and preferences. Whether you're looking for a budget-friendly vacation package or a luxurious getaway, exploring these sites can lead to significant savings and a more tailored travel experience. It's always wise to compare multiple sites to ensure you're getting the best deal. Happy deal hunting!
A to Z of Travel Deal Sites
Up to 40% off worldwide
Last-minute all-inclusive deals
Free Atlantis Activities

Save 50% on Vacation Packages
60% off Hotels
75% off Cruise Deals
Car rentals From $4.95
Caribbean & Mexico Beach Getaways 50% off
Riviera Maya Vacations from $499
Jamaica Vacations - Up to 60% Off
"when to buy flights tool" to see when fare's will be the lowest.
Lots of Roundtrip Flights under $199
Save Up To 25% Off Contiki Trips 
Last-Minute Hotel Deals
Top Travel Package Deals - Save up to $500.
Daily Deals! Score up to 40% Off Hotels and Flight + Hotel Packages
Save Up to 50% on Hotels and Get Special Insider #TravelHacks on Expedia!
 Kids stay and eat free at Holiday Inn hotels.
Save up to 40% Off Domestic (U.S.) Hotel Destinations.
Orlando Hotels starting at $39 per night
Find the Best Deals on Flights with KAYAK
Up to 25% Off Adventure Travel Deals
Roundtrip Flights to Hawaii from $317
Save 50% on the Hotel Deal of the Day!

Quarantine Free Travel Destinations

New York for as low as $90
Save up to 40% Off Hotel Bookings
IHG InterContinental Hotels and Resorts
Book Early and Save up to 20%
Comparison price engine
40% off Savings at Palace Resorts

Save up to $500 with a Vacation Package at priceline.com
Last-Minute Deals Up to 60% off: Flights, Hotels, Cars, Packages!
Round-Trip Flights Under $150! Hotel Bids from $28 per night!
Priceline Last-Minute Cruises from $60/ night!
Spa Credit of up to $175
Free Catamaran Cruise when you book 5 nights
Save up to 65% plus 1 night Free and your Companion Flies Free
Receive An Instant Savings of $350 Towards Your Beaches Resorts Vacation!
---
Going on a discount all inclusive vacation is one option that can save you a lot of cash, but not always. You do need to have some discretion and do your research. We have tried to save you a little time and have put together a list of the top sites for all inclusive travel deals.
In places like Mexico you can pick up great affordable deals on all inclusive vacations.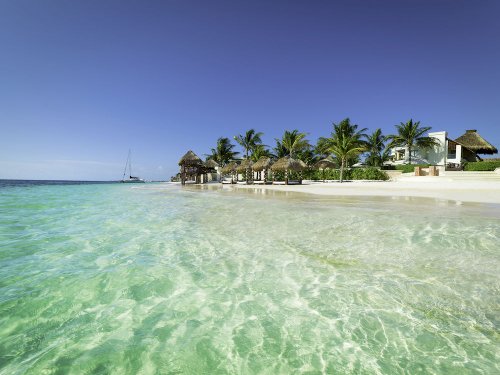 Cancun All Inclusive Resorts
Here are a few ideas on how to pack now that you have found your all inclusive travel discounts.
---
Best Sites for Travel Deals in Florida
If you are looking for a travel deal in Florida then this is the place to look.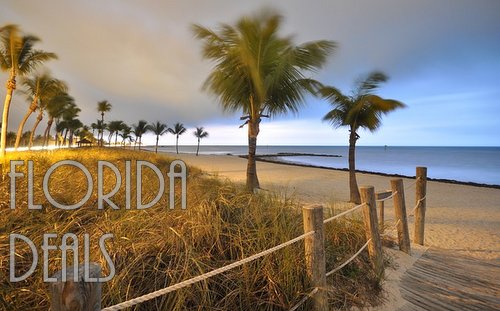 travel deal in Florida
---
Tips on how to find cheap air travel tickets with big discounts
Sonya shows you how to find great discount air tickets including this one.
Finding cheap air travel tickets can mean the difference between a dream vacation and staying at home. Here are some tried-and-true tips to help you snag those big discounts on airfare:
1. Search Early and Often:
Start Early: Airline prices tend to rise as the departure date approaches. Start looking at least a few months ahead of time.
Be Flexible: If you can be flexible with your dates, you may find better deals. Mid-week flights and off-peak times usually offer lower rates.
2. Use Search Engines and Aggregators:
Search Engines: Websites like Skyscanner, Kayak, and Google Flights aggregate fares from various sources, allowing you to compare prices.
Incognito Mode: Some believe that using incognito mode on your browser can prevent price hikes based on your search history.
3. Consider Nearby Airports:
Explore Options: Sometimes, flying into a nearby airport rather than your final destination can save you money. Just consider transportation costs to your final location.
4. Sign Up for Fare Alerts:
Stay Informed: Many travel websites and apps allow you to set fare alerts for specific routes. They will notify you when the price drops.
5. Join Airline Mailing Lists and Loyalty Programs:
Exclusive Deals: Airlines often send exclusive promo codes to their subscribers.
Loyalty Points: Frequent flyer programs can provide savings on future flights.
6. Use Credit Card Rewards and Miles:
Maximize Benefits: Many credit cards offer travel rewards that can be redeemed for flights. Know your card's benefits and use them wisely.
7. Consider Layovers:
Save with Stops: Non-stop flights are convenient but often more expensive. If you're willing to make one or more stops, you may find better deals.
8. Book a Package Deal:
Bundle and Save: Sometimes, booking a flight along with a hotel or rental car can provide significant savings.
9. Social Media and Deal Websites:
Follow and Browse: Airlines, travel bloggers, and deal websites often post flash sales and special promotions on social media.
10. Consider Booking One-Way Tickets:
Mix and Match: Sometimes booking two one-way tickets with different airlines can be cheaper than a round-trip ticket.
11. Use a Travel Agent:
Expert Assistance: Sometimes, travel agents have access to unadvertised deals and can find creative ways to save.
12. Know When to Book:
Best Booking Windows: According to various studies, booking on a Tuesday or Wednesday may yield better rates, and the best time frame might be 3-4 months before international flights and 1-3 months before domestic flights.
Finding cheap air travel requires a bit of effort, flexibility, and creativity. Utilizing these tips can help you discover great discounts and make travel more accessible and enjoyable. Remember, the best deals often require acting quickly, so be prepared to snag them when they appear! Happy travels!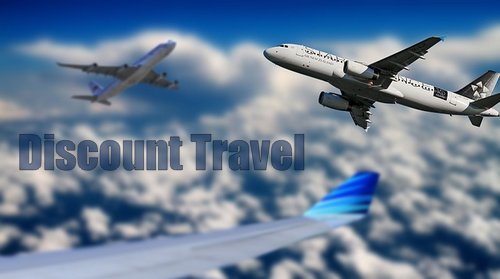 cheap air travel tickets
---
Frequently Asked Questions (FAQs) and their answers for those looking to find cheap travel deals.
Q1: When is the best time to book flights for the cheapest rates?
A1: Generally, booking a flight several months in advance can yield cheaper rates. The exact timing can vary, but a good rule of thumb is to book international flights 3-6 months in advance and domestic flights 1-3 months ahead. Tuesdays and Wednesdays are often cited as the best days to find deals.Q2: How can I find affordable accommodation?
A2: Utilizing hotel comparison websites, booking during off-peak times, considering alternative accommodations like hostels or vacation rentals, and taking advantage of loyalty programs can all lead to savings.Q3: Are vacation packages a good way to save money?
A3: Vacation packages that bundle flights, hotels, and sometimes car rentals can offer significant savings. However, it's always good to compare the bundled price with the cost of booking each element separately to ensure you're getting the best deal.Q4: Is last-minute booking a viable strategy for saving money?
A4: Last-minute booking can sometimes lead to great deals, especially with apps and websites that specialize in last-minute offers. However, it's riskier and may not always lead to savings, especially during peak travel times.Q5: What are the benefits of joining loyalty programs or frequent flyer schemes?
A5: These programs allow you to earn points or miles that can be redeemed for free or discounted flights, upgrades, hotel stays, and more. Some credit cards also offer travel-related rewards.Q6: Can social media help me find travel deals?
A6: Yes, following airlines, hotels, and travel deal websites on social media platforms can alert you to flash sales, special promotions, and exclusive discounts.Q7: How do I know if a travel deal is legitimate?
A7: Always check the credibility of the website or company offering the deal. Look for customer reviews, ratings, and ensure that the website has secure payment options. If a deal looks too good to be true, it might be a scam.Q8: Does traveling during the off-season lead to savings?
A8: Yes, traveling during the shoulder or off-season can lead to cheaper flights and accommodation. You'll also likely experience fewer crowds.Q9: Will signing up for fare alerts help me save money?
A9: Fare alerts notify you when there's a price drop for a specific route or destination. This can be a valuable tool in snagging low fares as soon as they become available.Q10: How do error fares work, and how can I find them?
A10: Error fares are mistakes in flight pricing that lead to unusually low prices. They can be found through specialized websites and forums, but they often disappear quickly, and airlines may not always honor them.Conclusion:
Finding cheap travel deals requires a combination of timing, research, flexibility, and vigilance. By keeping these FAQs in mind and using the various tools and strategies available, travelers can save money and make the most of their travel budget.
Share Your All-Inclusive Adventures and Questions! 🌴 Have a memorable experience from a luxury all-inclusive vacation? We'd love to hear it at Luxury Resort Bliss. We're on the lookout for top-quality, insightful tales that'll inspire our community. Dive in and be a part of our sun-soaked stories! 🌊🍹✨
The story is a fictionalized account founded on travel expertise, research, and experience. Always refer to recent guest reviews and perform due diligence before booking.
💼 We cherish our independence! ✈️ Our travel recommendations are carefully researched, bias-free, and powered by human expertise by April and Ricky of LRB (we have personally researched and travelled to many of these destinations and researched others thoroughly through first-hand accounts). We also have put in the hard miles, and Ricky has worked for decades for resort and hotel chains  Hyatt, Hilton, Shangri-La and Radisson before starting Luxury Resort Bliss in 2007. 🌍✨ Unlike some other resort review websites we are concerned on the guest experience rather than mere corporate interest.