Best Hotels Near Grand Canyon

Here's our list of the top hotels near Grand Canyon. We've also included B&Bs and vacation rentals on both the North and South Rim.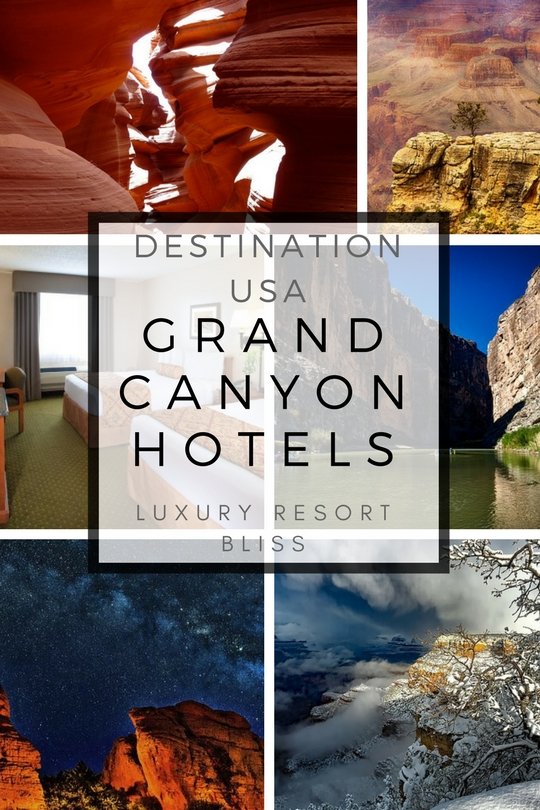 When to go to the Grand Canyon
Summer Is the time when most people come. This obviously brings higher prices and crowds.  Hold your trip back to March and you will enjoy the cooler weather and less crowds. In fact there are lodging and accommodation options available year round. Even in winter.
---
Find the best flight deals to your luxury resort with Kayak Flights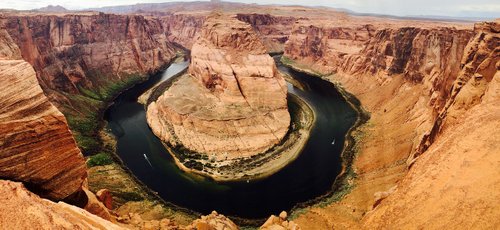 Horseshoe Bend, Grand Canyon
---
Grand Canyon North Rim Lodging
These are some of the best North Rim lodgings and hotels near the Grand Canyon.

On the North Rim of the Grand Canyon since the 1920s, the lodge offers peace in a  rustic, limestone walls setting. An additional feature is a great views dining room.

Historic Cabin at Bright Angel Lodge

Grand Canyon South Rim Lodgings
These are the best South Rim Lodgings and hotels near the Grand Canyon. Also see the best 10 Grand Canyon Hotels at TripAdvisor.

The Grand Canyon Red Feather Lodge is located one mile from the south rim of Grand Canyon National Park in the small town of Tusayan.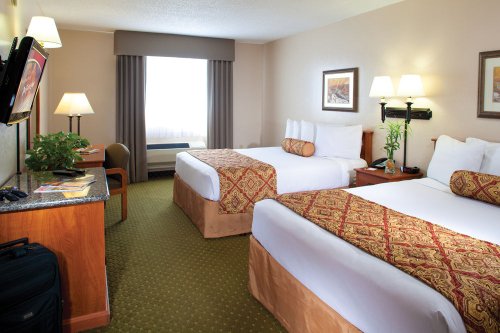 Guestrooms at Red Feather Lodge
More in this area: Tusayan Hotels.
---
Grand Canyon Vacation Rentals - Find the best deal, compare prices, and read what other travelers have to say at TripAdvisor
3 Bedroom Cabin in Grand Canyon National Park: Wifi Internet, HDTV, Fireplace, Sleeps 8
5 Bedroom Rental House in Grand Canyon National Park: Sleeps 16
---
The famous El Tovar hotel is often regarded as the top hotel on the Canyon. In the Grand Canyon National Park Area opened in 1905 and renovated in 2005.
Video of the El Tovar Hotel:

---
Grand Canyon Tours
Grand Canyon Deluxe Tour

The Grand Canyon in Grand Style! The newest and most luxurious in the Sedona tour series. This luxurious, one of a kind tour enriches the soul and enlivens the mind as you travel on one of the top 10 scenic drives in America. Lunch and hotel pickup is included.

Explore Grand Canyon from ₤70 onwards. Up to 15% discount at Isango.com. Book now!

For more visit:
Grand Canyon Family Vacation Ideas with Video
---
---