All Inclusive Luxury Island Resorts
Ready to get away? Luxury island resorts are the perfect way to do that. The ones listed here are our favorites and known around as the best there are. Many are on private islands.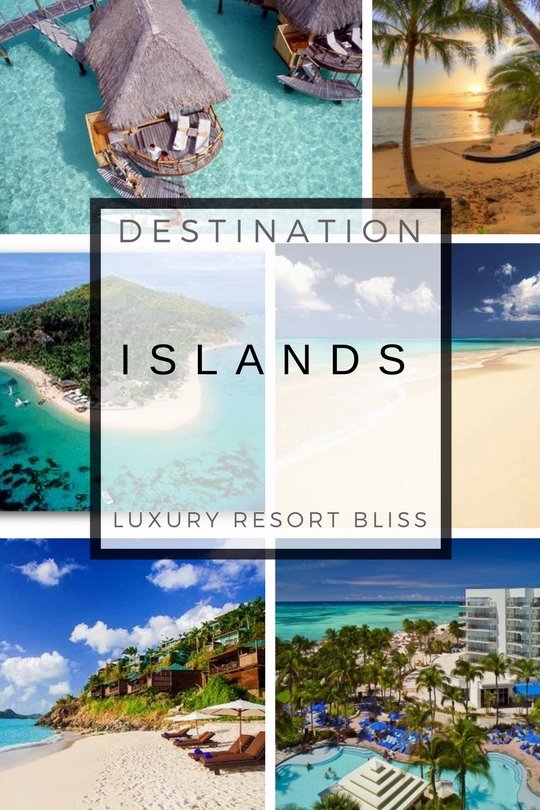 My favorite island family vacation ideas usually have an element of ease and an element of challenge. Family bonding is enhanced when the group is challenged and inspired enough not to become bored and with opportunities to bond.

These spots below are all great for resorts. Follow the links to find out more about these amazing island locations and the luxury resorts that live on them.

---
Bali is a culturally rich tropical island paradise within easy reach of the Pacific and Asia. Then if you are planning a Great Barrier reef adventure Bali is well worth the addition to your travel itinerary for this part of the world. Your dollar will also go further in Bali and you may find your family living like kings and queens of old and learning to live responsibly from within another culture. Although you may find Bali is more like a western country in many regards. Bali is well accustomed to tourists with a constant stream of mostly Australian but also visitors from around the world to this truly international destination.
Checked in the family at a local surf school at Kuta Beach
Take a bike tour
Visit to the bird park where you can spot a Komodo Dragon
Visit the Tree Top Adventure Park where you can safely walk the rainforest canopy like Spiderman
Spend a day at a waterpark
Go horse riding along the beach paddy fields and local villages with Tabanan
For more information of fantastic Bali vacations resorts and hotels for families visit Bali best family resorts and hotels.
The Maldives Resorts always seems to make it to the top of best islands in the world lists. This list is no exception. Now there is the added drama of seeing these magnificent islands before all too many get claimed by rising sea waters.
VIDEO: Angsana Velavaru Resort

Taj Exotica - A great choice in the Maldives
The ideal location for a luxury island vacation.
A long beach, large lagoon, villas on stilts in the sea, an Indian spa and great diving. Past guests rate it very highly and it's close to the airport.

There are many other gorgeous island resorts in the Maldives. 
---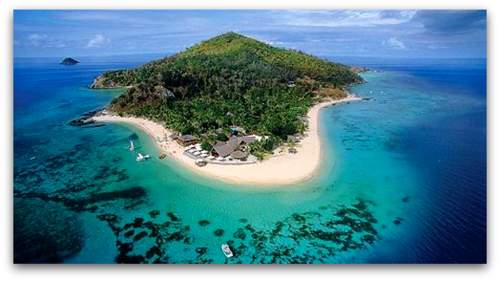 Castaway Island
Such a lot of wonderful islands in Fiji similar to this picture in their remote beauty.

Luxury resorts in Fiji.
Also see Fiji All Inclusive resorts

Fiji Vacation Travel Guide

Jean-Michel Cousteau - A Top Fiji Islands Resort
A fantastic resort (award-winning) on the island of Vanua Levu in Fiji. It has thatched-roof bungalows, activities like scuba diving and a great children's program. Best of all is its great tropical oasis atmosphere.
---
---
For many the challenge to find the perfect answer is one of the numerous Caribbean All Inclusive family resorts and couples resorts. These resorts cater down to the last detail everything for families from private nannies to huge water parks and rang widely in price and value.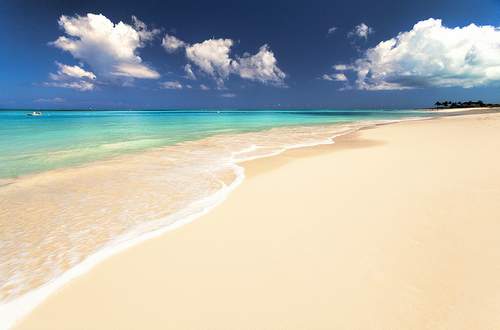 Grace Bay Turks and Caicos Resorts - Home to some top Resorts
VIDEO: Destination Guides: Jamaica

Jamaica deserves a special place in the luxury islands resorts hall of fame with perhaps the most interesting array of classic old school style luxury and new chic resorts

Secrets Jamaica Resort
Sandals Royal Caribbean Resort, Jamaica 


Located in Montego Bay, this resort has a private island with amenities on it (like a pool, bar and a private beach). It's an intimate resort that receives great reviews from past guests.

More information...

More luxury resorts in Jamaica.
VIDEO: Sandals and Beaches Resorts  - Live Life Unlimited
---
The islands of Hawaii are sometimes overlooked as a more expensive options for families. However they do offer little ones the opportunity to explore the small cultural differences in a safe setting. We have also included some links to help you save with these package deals. Also look out for the beach front vacation rentals which scatter islands like Maui.

VIDEO: Honolulu, Hawaii Travel Guide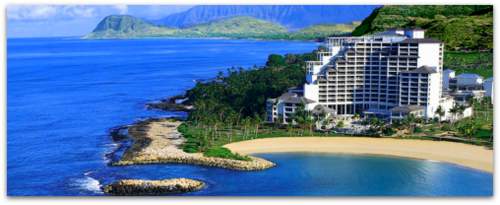 Ihilani Oahu Family Vacation Resort & Spa at Ko Olina
Four Seasons Lanai Manele Bay, Hawaii

On the privately owned island of Lanai, this remote resort has championship golf, snorkeling among dolphins, whale watching (winter), deep sea-fishing, spa and an ocean-view pool. A great choice for Hawaii.

More information ...
More luxury resorts in Hawaii. 
---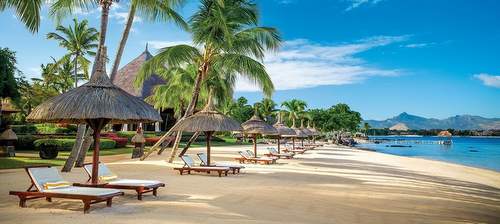 Luxury Resort Mauritius Review
---
Australia Luxury Island Resorts 
In Australia as an Island in itself the locals are fortunate enough to have some of the best islands in the world scattered along the world famous Great Barrier Reef

Contrary to what you may have heard the reef is relatively safe and en exceptional place to enjoy a family vacation. I took this image on a small cay island near Cairns.
VIDEO: Islands of the Great Barrier Reef Queensland Australia

Whitsunday Island Resorts

Great Barrier Reef Island Resorts

More luxury resorts in Australia.
Queensland Island Vacations
Bedarra Island Resort, Australia

Located in a private tropical island off the coast of Cairns in Australia. It's a small resort (32 guests max) with villas hidden in the rainforest and close to the beach. Many activities (especially great snorkeling on the reef) and fantastic gourmet food. 
---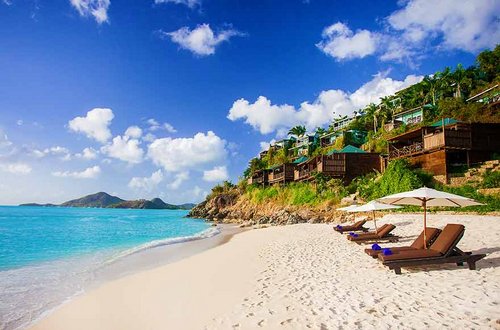 Antigua resorts
On a private island, this 5 star resort is just 2 miles off the coast of Antigua. Naturalists love this resort as there are lots of flowers, trees and foliage. 

There are 3 beaches, 3 tennis courts, snorkeling, scuba and more. Meals are included and can be taken at 3 different restaurants.
---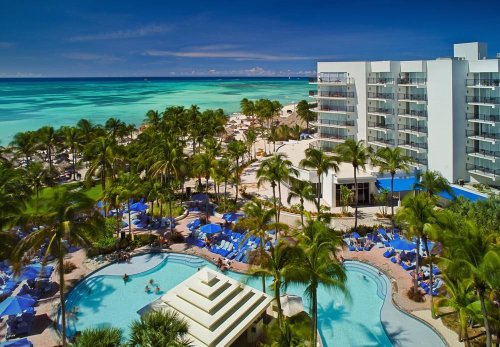 Top Aruba Resorts
Aruba is a surprisingly dry island which means you have a good chance of nice weather for your vacation. There are some great resorts there. Click here to see the top luxury resorts in Aruba.

Our playlist for the best all inclusive resorts in Aruba.
VIDEO: Discover Aruba - Island Guide 
---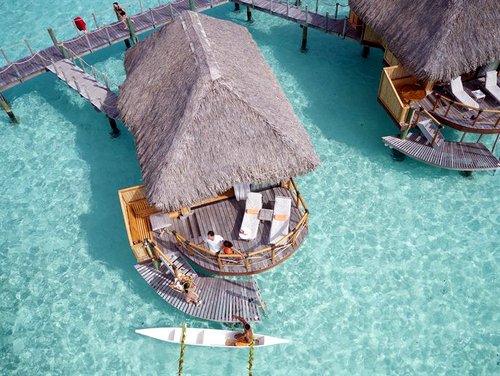 See Bora Bora Resorts
Located along a powder-fine beach on a private island in Bora Bora.
There are over-water villas with lagoon views, lots of activities,  supervised activities for kids, a variety of cuisine and a lovely spa. 

For more luxury island resorts in the area, visit luxury resorts in Tahiti.
---
There are many more luxury island resorts in the Caribbean and around the world. To look at more, choose a place below.


Aruba   Antigua  Bahamas  Bali  Barbados   Bermuda  Boracay  Costa Rica    Dominican Republic  Fiji   Jamaica     Maldives  
Puerto Rico     Roatan   Tahiti  Turks & Caicos
Back to the top of Luxury Island Resorts.
---
Blissful Mediterranean Island Resorts
The Mediterranean is well known for its clear blue seas and long hot summers and is popular with holidaymakers for its wealth of pleasurable activities, its mouth-watering array of culinary delights, its culture, heritage and striking landscapes. The Mediterranean has some wonderful European resorts to offer you the perfect Mediterranean experience; guaranteed pure bliss. Whereas the resort will cater for your every need, ensuring you have an ease-filled, luxurious stay, there are some days when you may enjoy some exploration of your chosen destination. Here are some of the finest resorts in some of the lesser known islands of the Mediterranean; perfect for a sunny getaway; perfect if you like to lie in the sun and gaze at the sea; perfect if you like to explore the culture; perfect if you like to hike in the mountains; shop or party. All of them are elegant, easy and entertaining. From rugged landscapes, to beautiful beaches, to some of the most ancient heritage still in preservation, here are some of the most tantalizingly islands in the Med and the best resorts to visit.

Visit a surf school together
Climb a volcano
Tenerife Sailing Charters organize family excursions where you can see turtles in their home.
Visit the magnificent Caldera de Taburiente National Park
Take a family dive trip
take a guided trike excursions on Fuerteventura
15 miles from Fort Myers this natural island with dolphins and alligators offers lots of opportunities for families to enjoy. Enjoy time on the beaches, visit the lighthouse, the shell museum or use the beach hire facilities to enjoy some aqua pursuits.

Miles of beaches this Northern most barrier island of Florida offers a range of activities for families. About a 45 minute drive from Jacksonville Florida this is one island that does not require expensive flights (if you are travelling from the U.S. Amelia Island offer a wide range of family vacation options ranging from the fanciest resorts to top vacation rentals.

Picaresque with Oak Grass and palm lined, beaches with a gentle scattering of resorts with their associated sporting facilities. Many head for the popular Coligny Beach but there are other options. to enjoy miles of bike paths, para-sail or enjoy the nearby historic cities of the South.

Corsica

Corsica is a French island commonly known as being situated within the French Riviera. As such, there are miles of shimmering coastlines with white sandy beaches, and also bustling towns with small harbors where you can dine to the chinking of the masts of the many boats bobbing in the bay. Two thirds of the island is mountainous, making this island a must-visit for hikers as well as beach lovers, divers and culture lovers. Ecologically endearing, you can see wild boar wandering and turtles padding in the sun. Culturally, Corsica is fascinating; boasting relics from the medieval period when it was occupied by the Roman Empire and home to a museum in the house of the infamous Napoleon Bonaparte; the French Emperor. After a satisfying day lying by the sea, you can head to the hilltops for some gourmet dining. The food in Corsica is some of the best you will ever be served. The Corsicans take their food seriously and devotedly use the plethora of sun-loving fruit and vegetables available to them, in addition to fine cheese and cured meats. The wine is also unique and divine. Add to this a wonderful selection of fresh seafood available on the coast, and some delectable Corsican lamb, and you are guaranteed to be gastronomically content. There are some exquisite venues to be sought too; you can find wonderful havens amidst orange trees as the sun sets over the azure sea and enjoy an almost Tuscan feel as you wile away your evenings.


Sardinia
Sardinia is an Italian island in the Mediterranean Sea. It is the second largest of the Mediterranean islands offering some dramatic scenery from high, rocky headlands, to long white beach shorelines punctuated with deep bays, small inlets and salt water lagoons. Sardinia too, is mountainous, so, good for hiking. There are also major rivers, the Coghinas and Flumen Dosa, which offer some impressive walking and picnicking territory. Aside from this, Sardinia is coveted for the Costa Smerelda. Here there are secluded white sandy beaches and crystal clear waters. There are also designer boutiques; prestigious fine dining and you may spot a celebrity or two. Costa Smerelda is popular with the rich and famous so expect elegant dining and serious style.  Like Corsica, Sardinia is bursting with historical relics with remnants of prehistoric temples and artifacts dating from Byzantium rule and as far back as 1600BC. All the resting, walking and sight-seeing can be hungry work. Fortunately, there are large numbers of restaurants both beside the water and in the cozy mountains oozing with charm in which to enjoy the warm Mediterranean evenings and delight your taste buds. With its Italian influence, expect large sumptuous meals with plenty of olives and olive oil, fresh herbs and lemon. Antipasti of cured meats and fine cheeses, clams, mussels and octopus can be devoured and the traditional Sardinian dish of barbequed pig is a must-have for all non-vegetarians.


Cyprus
Cyprus, the third largest island in the Mediterranean, is an enchanting mixture, once again, of beautiful coastline and wonderful mountains. Legend has it that Cyprus is the birthplace of Aphrodite (the Goddess of Love). Unsurprisingly, it oozes decadent, natural beauty. It's a popular holiday destination with bustling fishing towns such as Ayia Napa, famous for its vibrant nightlife and also rich with tempting gift shops. However, there are areas of seclusion and peaceful resorts in the mountains should you prefer a more exclusive getaway. Like the other islands mentioned, Cyprus has a dense history having been ruled through the years by major empires such as the Assyrians, the Egyptians, the Persians, the Roman Empire and then the Ottoman Empire. This gives Cyprus a unique blend of culture and heritage with wonderful things to see, exquisite souvenirs and a variety of evening entertainments. You can choose to dine in small, secluded restaurants or noisy tavernas where there is often music and dancing for your enjoyment. Expect your appetite to be tempted by a mixture of Greek and Turkish cuisine. Mediterranean grown vegetables and herbs, olives and oil with barbequed meat and feta cheese are enough to start anyone salivating. Mint is commonly used in much of the cooking, honoring the Turkish influence and there are traditional dishes from both Greece and Turkey to please you.


Exploring the Med 
These are just three examples of the gems that lie in the Mediterranean Sea. Imagine exploring these and more all for yourself. If you're looking for some of the most luxurious and decadent resorts Europe has to offer, you'll find them in the Med.


The Magic of the Med
The beauty of the Mediterranean (the sun and sea aside) is the rich diversity in culture that each of the neighboring countries and their islands contain. Not only do you have the choice of some beautiful beaches, some delicious food and everything conducive to rest and relaxation, you also have activities to entertain you and history to entice you. No island or country is the same although many have histories and culture that intersect. The Mediterranean truly is a marvel.
Share Your All-Inclusive Adventures and Questions! 🌴 Have a memorable experience from a luxury all-inclusive vacation? We'd love to hear it at Luxury Resort Bliss. We're on the lookout for top-quality, insightful tales that'll inspire our community. Dive in and be a part of our sun-soaked stories! 🌊🍹✨
The story is a fictionalized account founded on travel expertise, research, and experience. Always refer to recent guest reviews and perform due diligence before booking.
💼 We cherish our independence! ✈️ Our travel recommendations are carefully researched, bias-free, and powered by human expertise by April and Ricky of LRB (we have personally researched and travelled to many of these destinations and researched others thoroughly through first-hand accounts). We also have put in the hard miles, and Ricky has worked for decades for resort and hotel chains  Hyatt, Hilton, Shangri-La and Radisson before starting Luxury Resort Bliss in 2007. 🌍✨ Unlike some other resort review websites we are concerned on the guest experience rather than mere corporate interest.