Worlds Best New Resorts
| | |
| --- | --- |
| What are the worlds best new resorts? Here are the latest and greatest that we've found. If you've heard of a good one, let us know! | |
Our Picks for the Worlds Best New Resorts:

Amanyangyun Resort, China
When you think of China, you don't always think "tranquil" and that's what makes this new resort so great. 
It's set in a peaceful woodland setting just outside of Shanghai. While it's a new resort, it is historical as well. Villas are in restored Ming and Qing-dynasty houses.
The story of how this resort came about is amazing in and of itself!
Check out our full review of Amanyangyun Resort here.
---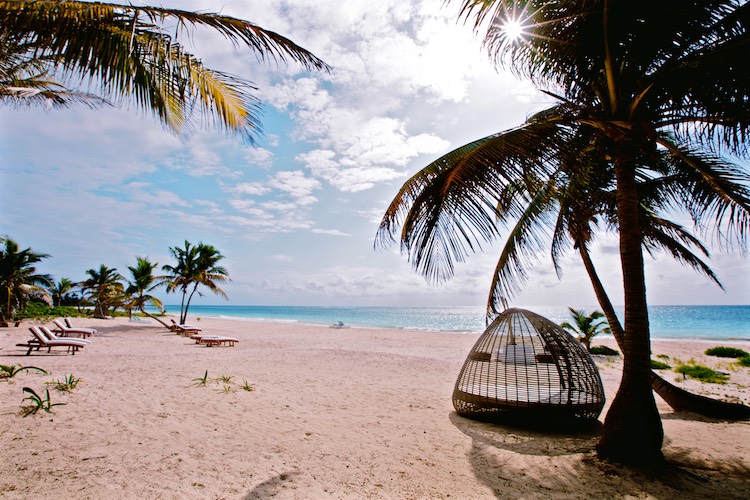 The Beach at Mukan Resort
Mukan Resort has the distinction of being the only resort in the Sian Ka'an Biosphere - which is a UNESCO World Heritage site. It is a resort surrounded by sand, sea and jungle.
This is a small luxury resort with great excursions and all inclusive fine dining. It is not your average mega resort but instead a peaceful place to be in nature.
Located close to Tulum, Mexico, this is definitely a resort to check out. 
See our full review or compare prices for Mukan Resort here.
---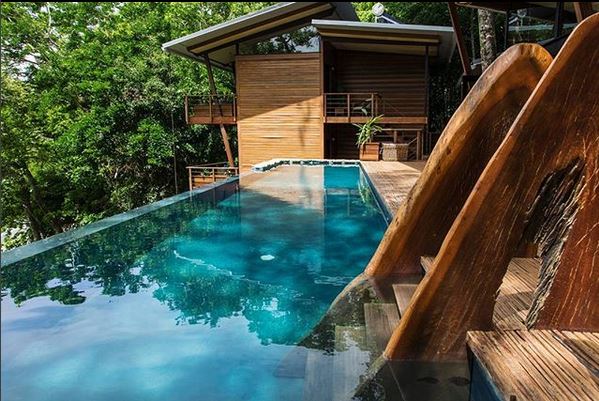 Isla Palenque is a great new resort located on a private island in Panama, It is surrounded by 400 acres of jungle and set on the largest (private) beach on the island. 
If you love nature, getting far away from the hustle and bustle and a good bit of luxury mixed in, check out our full review of this resort - Isla Palenque.
---
More information and reviews for Mar Adentro, Cabo San Lucas, Mexico
VIDEO: Mar Adentro Hotel - Residences - Los Cabos - Full Tour
---
Timber Cove Resort, Sonoma California
More information and reviews for Timber Cove Resort
Video: SONOMA COAST WEEKEND GETAWAY | Timber Cove
---
Four Seasons Resort Lanai
This resort has certainly been renovated enough to qualify as a new resort with the change of ownership.
More information on the Four Seasons Resort Lanai
VIDEO: Four Seasons Lanai - Our Luxury Lanai Resorts in Koele and Manele Bay
---
Excellence El Carmen Punta Cana
See the full review on our Dominican Republic Couples Resorts and Adult Only Resorts review.
VIDEO: Punta Cana Honeymoon | 2017 | Excellence El Carmen | Dominican Republic
---
See our reviews for Sandals Barbados on our Barbados all inclusive resorts review.
---
Andaz Scottsdale Resort & Spa
VIDEO: Andaz Scottsdale Resort & Spa  NOW OPEN
---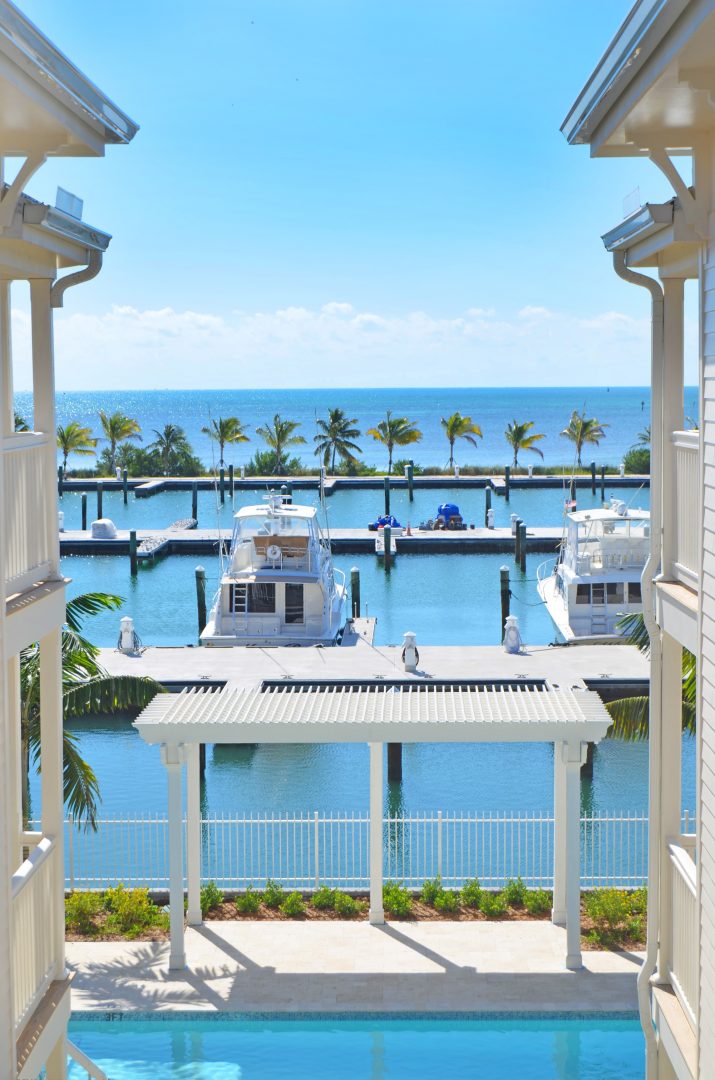 Worlds Best New Resorts
This new resort in beautifully modern and close to Old Town. It has 100% ocean views, the best restaurants in the area and 6 pools. 
Activities here include the watersports, fishing and snorkeling. From here you can check out the world third largest reef.
Click here for more on Oceans Edge Key West. 
Like the look of Key West? Check out more resorts in Key West.
---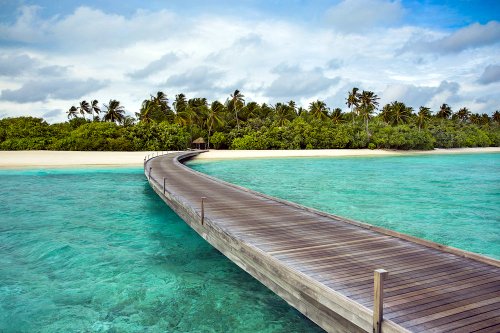 Maalifushi by COMO
The Maldives is the only place you can say it looks a bit like every other resort and it comes out sounding like a supreme compliment. Maalifushi by COMO is however getting better reviews and looks a treat than the other already impressive established resorts and it is also family friendly. 65 overwater bungalows and beach rooms available.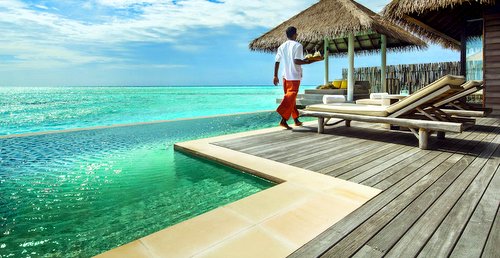 Maalifushi by COMO
Four Seasons Landaa Giraavaru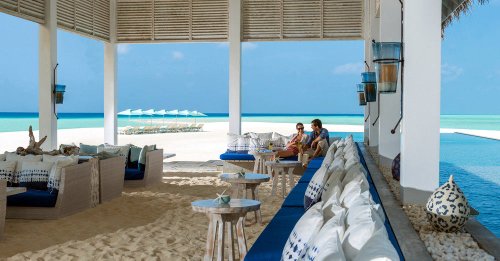 Four Seasons Landaa Giraavara
Guests are reporting a remarkable and amazing deserted tropical island type experience. Right on the lagoon.

Reviews and offers on the Four Seasons Landaa Giraavaru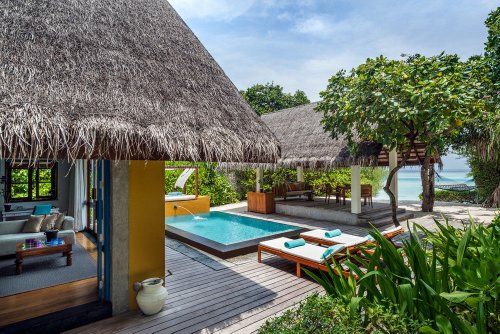 Worlds Best New Resorts
---
This is one resort I would happily find myself. Set in the cloud forest this resort is not exactly roughing it and has plunge pools, luxury fittings and more importantly an organic farm from which it can source produce for meals.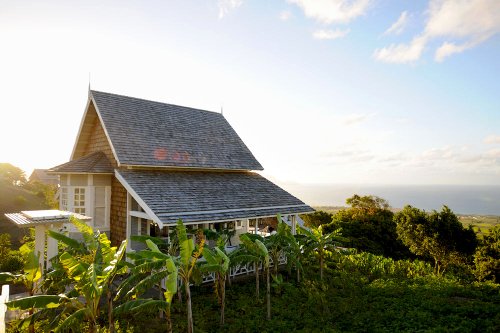 Belle Mont Farm
Belle Mont Farm, Dieppe Bay Town

Belle Mont Farm
The full service farm, and excellent golf are not the only attractions at Belle Mont Farm. The food in the three restaurants and impressive country house style really create a unique atmosphere.
Information and special offers on Belle Mont Farm, Dieppe Bay Town

---
New in the South Pacific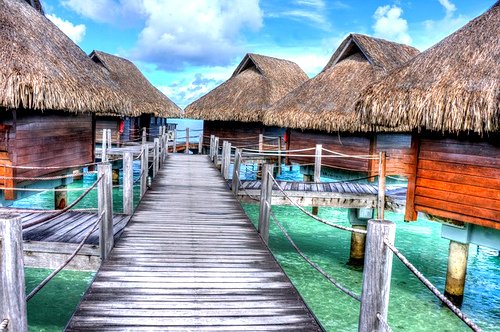 Bora Bora Resort
Reviewers generally give this resort a great review. Most say the service is excellent. They say the bungalows are huge, the butlers are great and the location is unbeatable. Travel + Leisure call it one of the best resorts.

Click to find out more on St. Regis Bora Bora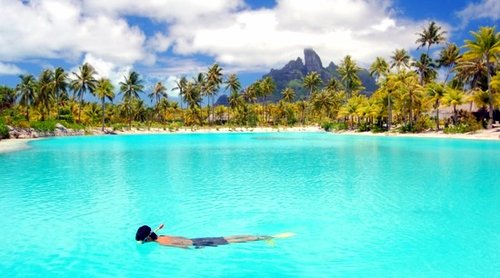 St. Regis Bora Bora
---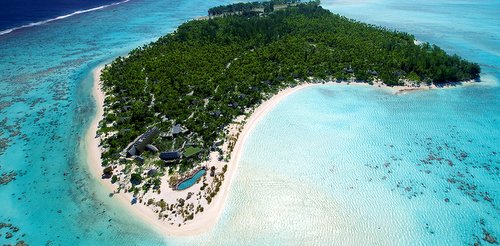 The Brando Tahiti
The resort scene was nearly bursting at it's seems waiting for this resort to open. Now that it has it all seems worth the hype. There are 30 villas 26 miles north of Tahiti on the special little atoll of Tetiaroa. The water activities and opportunities for adventure are out of this world.
More on the Brando with reviews and video.
---
Fiji has had it's share of exciting developments with new resorts in recent years. For something a little different the Poseidon Mystery Island Underwater Hotel opening is becoming.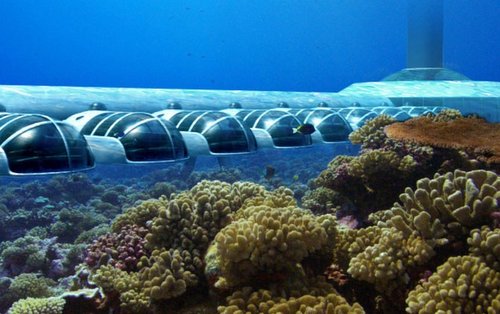 Poseidon Mystery Island Underwater Hotel
See our review for the fantastic new Royal Davui Fiji Island Resort on Beqa Lagoon on our Fiji Resorts Review.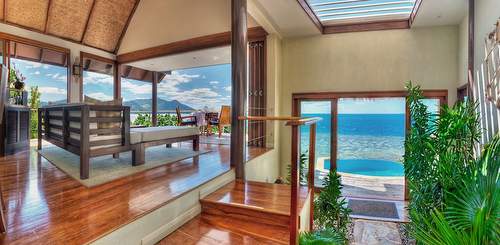 Royal Davui Fiji Island Resort on Beqa Lagoon
---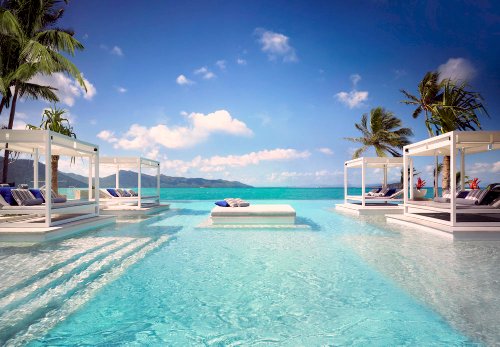 Hayman Island
There have not been many new additions to the Whitsundays resort scene for many many years with resorts changing hands from time to time without too many significant changes. Then when One and Only resorts completely overhauled Hayman Island spending big dollars, it was the closest thing to a new resort and one to include in this list.
Check out more on One and Only, Hayman Island.
Nov 29, 21 09:49 PM

Looking for some great adults only all inclusive resorts? Find out which ones others and ourselves recommend! Lots of pictures and video, deals and more.

Nov 29, 21 08:10 PM

The best luxury resorts in Florida? Which ones are really great and the best in Miami, South Florida, Key West, Five star, Beach, Hotel, Oceanfront, Naples, Golf Resorts, All Inclusive.

Nov 29, 21 07:37 PM

Take a look at the best Portugal all inclusive resorts. We've hand picked the best in the country to visit for an incredible vacation.