Best New Resort in Panama
Panama is an awesome vacation destination and we've found a fantastic new resort in the area.It's secluded, surrounded by nature, on the beach and people absolutely love it here!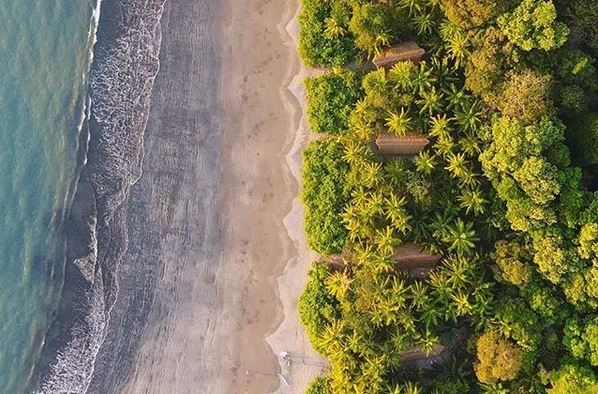 What Is This Great New Resort?
Well, first let me tell you some key features about it.
-> It's on an exclusive private island.
-> It's an intimate  luxury resort.
-> 5 Star
-> It's surrounded by 400 acres of jungle.
This resort is called Isla Palenque.
It's an amazingly tranquil spot surrounded by unspoiled nature and pristine beaches. 
(If you're curious, go check out what people are saying about it here.)
Location: Panama
You'll find Isla Palenque on the Pacific side of Panama in the Gulf of Chiriqui. It's quite close to the  Gulf of Chiriqui National Marine Park and outside of the small fishing village Boca Chica.
Looking at the map below, you can see that it is quite a distance from Panama City.
But don't be scared off by the distance!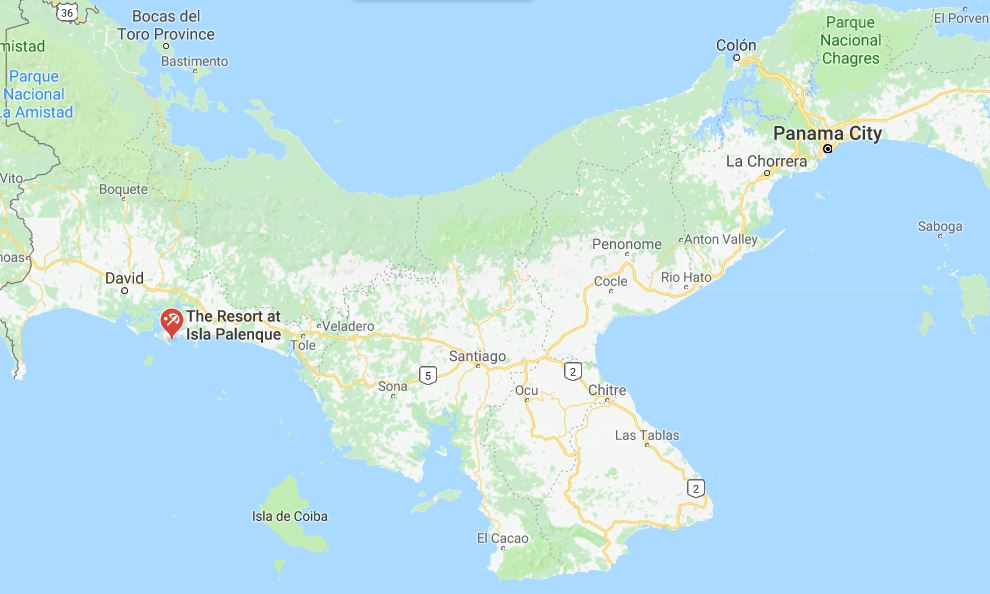 Location
The resort has worked out how to easily get you to them.
To get to Isla Palenque:
1. Fly into or go to  Tocumen International Airport (Panama City).
2. Then fly to Enrique Malek Airport in David (it's about an hour flight). The resort will pick you up here.
3. Resort takes you to Boca Chica - about an hour by car.
4. From Boca Chica it's a  15 minute boat ride to Isla Palenque.
If you're coming in from Costa Rica, they will help you with that as well. 
Past guests have noted how great this luxury resort in Panama is at arranging travel - which can be quite reassuring for some to read.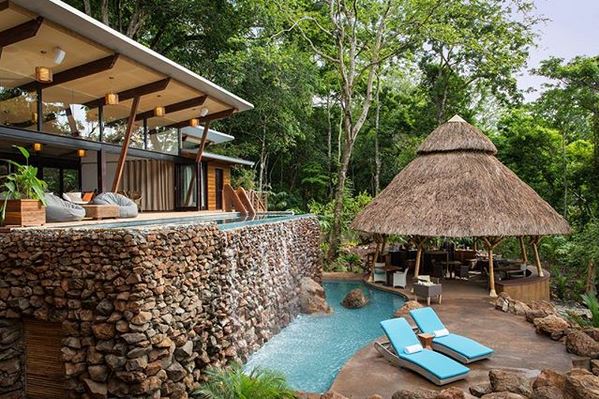 Accommodations at Isla Palenque, Panama
This is quite a small resort and there are 2 main types of accommodation:
Beachfront Casistas and the Ocean Villa Estate.
Beachfront Casistas:

There are only 6 Beachfront Casistas. Then can accommodate up to 4 guests each. 
They face onto the island's largest private beach.
Ocean Villa Estate
If you're going with a larger group or would like a good bit of space to yourself, the Villa is a good option.
It can accommodate 2-14 people which makes it a great choice for families and groups of friends.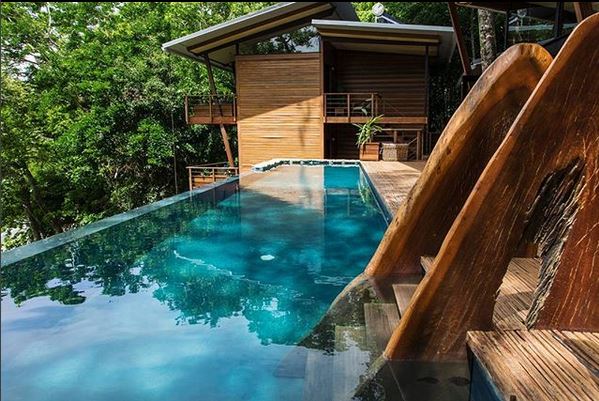 Amenities & Things To Do
The main things to do at Isla Palenque are relax, restore and explore!
There are a few things to help you along with that. 
Here's you'll find: 
An Infinity Pool
Yoga Deck
Gourmet Restaurant & Bar

Full-Service Spa

Complimentary Use of Kayaks & Paddleboards

Nature Trails 
7 Secluded Beaches

Snorkelling
Rock Fishing

What is great here is that you can go off and explore the island and have very little chance of running into anyone. It's a small resort on a 400 acre private island so there's lot of space. 
If you'd like so time away from the crowds, you'll get that here.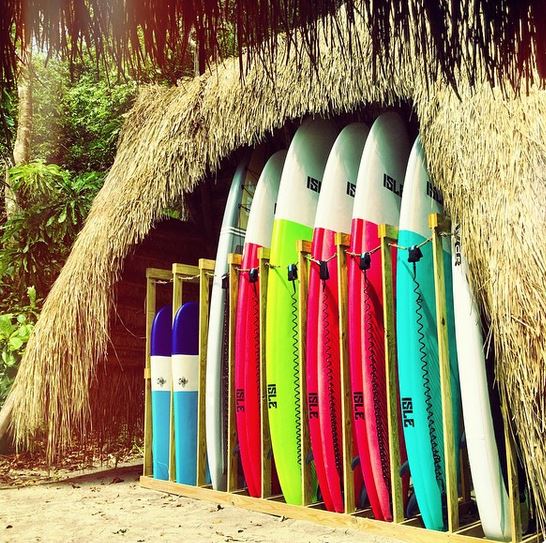 Nature + Resort in Panama:
This is also a great spot for nature lovers. 

Beautiful iconic wildlife here include amazing tropical butterflies and wild orchids. Go to the lagoons to spot the birds and seek out bat caves on low tide.
The resort offers tours as well and all in-house guided tours are included. The guides have a vast array of knowledge about the wildlife and local environment. (This has been noted by past guests.)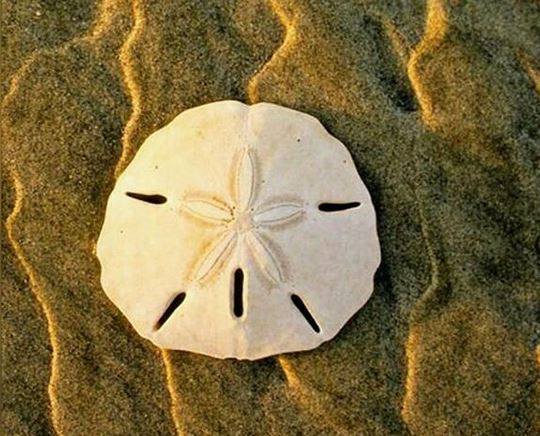 Reviews of Isla Palenque Resort in Panama
The reviews of this new resort say one thing clearly: it's excellent. 
Most reviewers leave 5/5 scores here and if you're wondering if that's common, we can tell you it most definitely is not!
Here's a look at what reviewers are saying: 
- truly unique location

- impresses every time we visit
- perfect to relax, unwind, indulge, explore
- tropical drink on arrival
- staff attentive and great
- meals expensive but delicious
- like you're living in the wild but surrounded by luxury
Take a look at the latest reviews here. 
Find Out More:
If you're want to check out booking dates or compare prices for Isla Palenque, take a look at the following:
Compare Prices for Isla Palenque
Also check out:
More of the Worlds Best New Resorts
All Inclusive Resorts in Panama
Share Your All-Inclusive Adventures and Questions! 🌴 Have a memorable experience from a luxury all-inclusive vacation? We'd love to hear it at Luxury Resort Bliss. We're on the lookout for top-quality, insightful tales that'll inspire our community. Dive in and be a part of our sun-soaked stories! 🌊🍹✨
The story is a fictionalized account founded on travel expertise, research, and experience. Always refer to recent guest reviews and perform due diligence before booking.
💼 We cherish our independence! ✈️ Our travel recommendations are carefully researched, bias-free, and powered by human expertise by April and Ricky of LRB (we have personally researched and travelled to many of these destinations and researched others thoroughly through first-hand accounts). We also have put in the hard miles, and Ricky has worked for decades for resort and hotel chains  Hyatt, Hilton, Shangri-La and Radisson before starting Luxury Resort Bliss in 2007. 🌍✨ Unlike some other resort review websites we are concerned on the guest experience rather than mere corporate interest.