Top St Croix All Inclusive Resorts (2023)
Looking for great St Croix all inclusive resorts? We list some great vacation ideas and all inclusive in St. Croix options.
St. Croix is in the US Virgin Islands and is an emerging tourism hot spot - but without too many tourists. Settled by the Danish leaving a legacy of colorful buildings around Christiansted and wonderful architecture.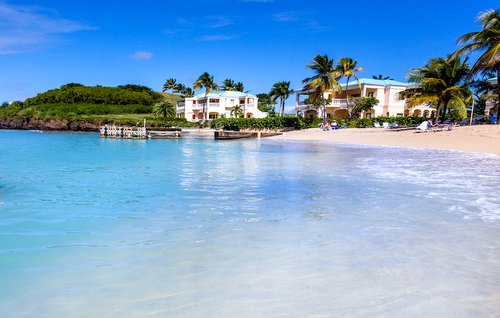 The Buccaneer
In Frederiksted, you may find a few visitors off a cruise ship trying some locally made rum. You may simply find yourself not wanting to leave the white sandy beaches, however.

More St Croix Resorts
This idyllic paradise is only 36 kilometres long but packs in a lot of beauty and  culture. The influence of  from the 19th-century homes in Christiansted to the  rain forest in Frederiksted there is something for everyone. Apart from the all inclusive resorts we have listed on this page, you will find a number listed on the Top 25 Saint Croix Resort Deals with Reviews on TripAdvisor
St. Croix Island, U.S. Virgin Islands Hotel Deals Finder

VIDEO: St Croix Tourism

---
Best St Croix All Inclusive Resorts:
St Croix is all about snorkeling the coral reefs, and spectacular white sandy beaches. Enjoying a drinks at sunset and experiencing a diverse and fascinating culture. These great All Inclusive Resorts will help you make the most of those elements.
Divi Carina Bay All Inclusive Beach Resort & Casino
The 200 room Divi Carina Bay All Inclusive Beach Resort & Casino aims to provide a good mix of  relaxation and adventure. Facilities abound and include three restaurants, watersports, and resort activities.
Rooms have good access to the beach, and there are also villas a little further away.  The peaceful , somewhat isolated location at the East End means you will make the most of the all inclusive meal plan and activities.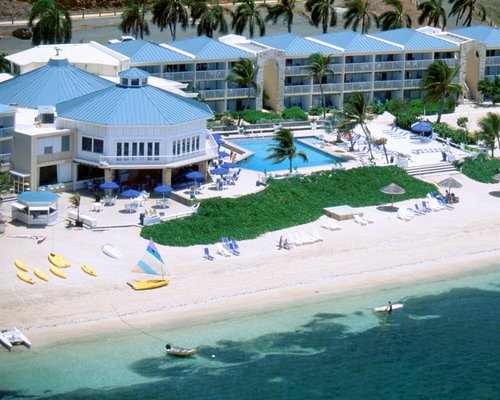 Divi Carina Bay All Inclusive Beach Resort
Promoted as "The only all inclusive on the island". This resort gets mostly excellent reviews with an average score well above 75 percent with guests.
Guests find the resort clean and love the classic location on the beach.
Convenient is a coral reef which is good for a snorkel only a few steps from your doorstep. Located on a white sandy beach.
Click here for more information Divi Carina Bay All Inclusive Beach Resort.
Divi Carina Bay Beach Resort & Casino from Divi Resorts on Vimeo.
---
Top 25 Saint Croix Resort Deals with Reviews

---
The Buccaneer Hotel Saint Croix
Although they have inclusive packages The Buccaneer Hotel Saint Croix has an advantage over the dedicated all inclusive resorts in St Croix because it has some of the best satisfaction ratings of any of the resorts in the U.S Virgin Islands.
While only a few minutes from Christiansted the serenity and quality the resort is first class. A few quality restaurants by the beach and bars pump out quality cuisine including a fine dining option and wonderful white sandy beaches on all sides. 
The Buccaneer Hotel
Although not all packages will include food all day, other essentials around the resort like watersports are included. There is a wonderful complimentary buffet each day. And the children's club is also complimentary to guests.

This is one of the larger resorts on the island with 140 rooms, and really does provide a good approximation of a fully all inclusive resort.
This St Croix resort is set on 340 acres and was one of Conde Nast Traveler's best resorts in the world.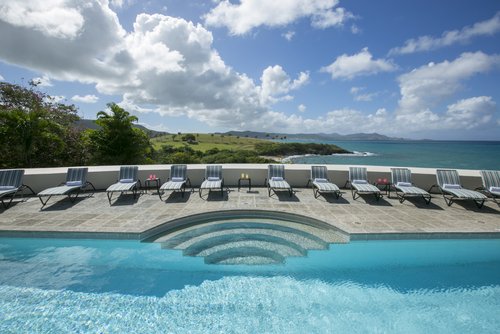 St Croix Virgin Islands Hotels and Resorts - The Buccaneer
Click here for more information and reviews for the The Buccaneer Hotel Saint Croix.
Video of The Buccaneer Hotel in St Croix

St Croix all-inclusive wedding packages
All-inclusive weddings resorts can help the bottom line of your overall wedding expenses and make it easy to arrange, food photographers, linen..... The top St Croix resorts will often add a few inclusions to lure you and your guests into their ecosystem. It's worth contacting resorts directly and negotiating because a better deal is not always a given. Then you can immediately begin your honeymoon in paradise. 
Video: Weddings At The Buccaneer Resort, St. Croix VI
---
Renaissance St. Croix Carambola Beach Resort & Spa
On spectacular northern and private Carambola Beach about half an hour from Christiansted,  this is a great romantic option. The 150 room upscale resort is like a little slice of paradise and a world away from the hustle and bustle.
With a great kids club offering activities, spectacular location, top Caribbean golf course and all the facilities you may expect to find this is easily one of the top resorts in the area.

Amazing setting among the slopes of Davis Bay. Another great hotel in St Croix to offer all inclusive packages is the Renaissance.

Special offers and information on the Renaissance St. Croix Carambola Beach Resort & Spa

---
As it happens there are few other websites to go to apart from ours for these slim pickings. Tourism is not nearly as developed on this hospitable island. There are fewer tourists than on nearby St. Thomas but the atmosphere is perhaps a little more friendly here in St. Croix.

Sandals All Inclusive Resort In St Croix
As there is not a Sandals Resort in St Croix, you may prefer to try one of the all-inclusive resorts listed. There are nearby Sandals Resorts in places like St Lucia, The Bahamas, and Jamaica.