Dominican Republic All Inclusive Resorts

Welcome to our Dominican Republic all inclusive resorts best of the best list. We've listed our favorite all inclusive resorts for families, adults only, golf, beach and by location.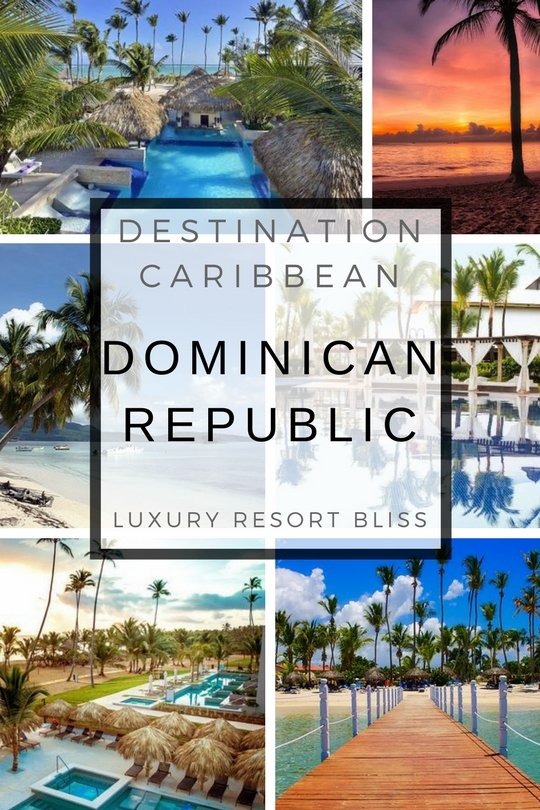 We also have the all inclusive resorts in DR listed by location. See all inclusive resorts in: 
Punta Cana All Inclusive Resorts
Puerto Plata All Inclusive Resorts
La Romana and Juan Dolio All Inclusives
---
The Best of the Best

Dominican Republic All Inclusive Resorts
VIDEO: Things not to miss in the Dominican Republic
Punta Cana is quickly becoming one of the All Inclusive hotspots in the Caribbean. Located some 200km away from the bustle of the capital on palm fringed clear water beaches is one of the most amazing development stories of the transformation of farmland to resort paradise.  All the big acts in the resort world are getting in on the play and there is more than enough room on the 30 km of beach paradise to accommodate some exceptional resorts. See all the top Punta Cana All Inclusive Resorts.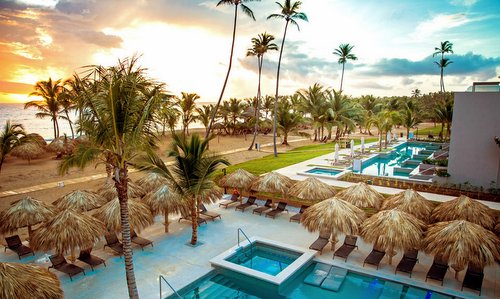 The New Excellence El Carmen Punta Cana Dominican Republic Adults Only All Inclusive
More information and offers for the Excellence El Carmen (VIDEO BELOW)
---
Majestic Colonial Punta Cana
Best for Families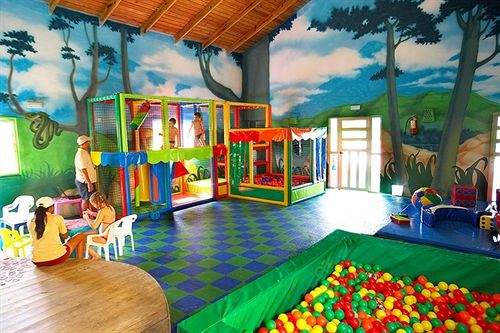 Majestic Colonial All Inclusive Resort is a great resort in Punta Cana. Another picture of this resort is at the top of the page. It's a great family resort but also great for everyone. 
Family friendly options include a kids room, birthday party area, in-room childcare and more for the children. 
Adults can enjoy golf, the casino, tennis, full-service spa, 6 restaurants and nightclub. This resort also has a huge and very long pool. 
See more and get the latest reviews for Majestic Colonial Resort.
---
Excellence Punta Cana Adults Only All Inclusive Resorts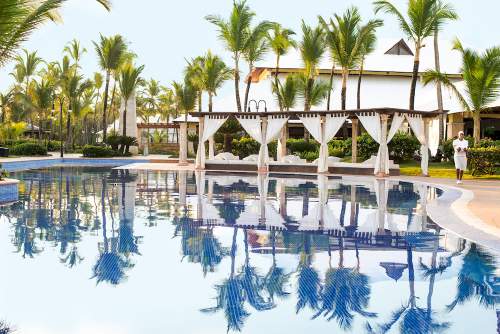 This is an all-suite adults only resort in Punta Cana. It's 5 star resort and full of luxury. There are 9 restaurants to choose from, unlimited drinks, daily activities like scuba and nightlife. It's located on a great stretch of palm-lined beach. 
Reviewers rate this resort very highly. They love the pool and swim-up bar, say it's one of the best resorts they've ever stayed in, love the food, staff and luxuriousness of the place. See the latest reviews. 
Get more information for Excellence Punta Cana. 
---
Paradisus Palma Real Golf & Spa Resort: Best Golf Resort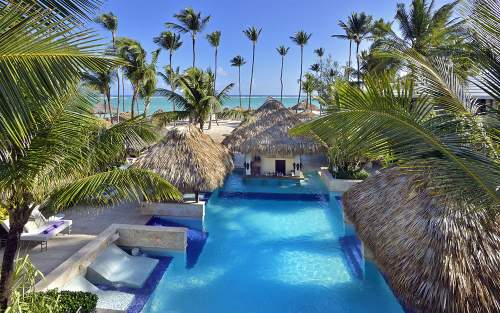 Paradisus is a great all inclusive resort and one you'd want to consider if you want to play golf while away. It's on the beach, has a spa, 9 restaurants, 2 bars, a casino, beach cabanas and more. There's a lot of offer here. Reviews are fantastic. 
Get more information and see the latest reviews for Paradisus Palma Real.  
---
There are many more great resorts in this area. See the best Punta Cana All Inclusive Resorts. 
---
---
VIDEO: Puerto Plata - So Much To Do!
---
Iberostar Costa Dorada Puerto Plata All Inclusive Resort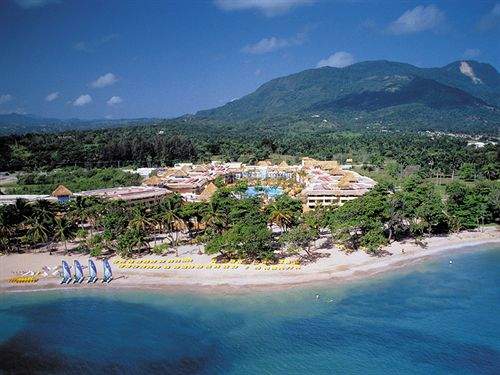 The highest rated resort in Puerto Plata, the Iberostar Costa Dorada is a great spot for everyone and a great choice for families. There's a free water park and kids club as well as a beach, pool and 4 restaurants. 
It's a large resort with over 500 rooms, has a health club, garden and meeting rooms.
Reviewers say it's friendly, there's a variety of food available and it's good, and staff are helpful. 
See the latest reviews and get more information for Iberostar Costa Dorada. 
---
GUIDE | La Romana, Dominican Republic

La Romana is becoming well known for it's great resorts, golf, snorkeling and is home to the biggest tourist attractions in the country. Far enough out of town to enjoy some great beaches and coastline too. The area is pretty and has enjoyed a similar fairy tale of development that Punta Cana has had. 
---
Iberostar Hacienda Dominicus 
Best Beach All Inclusive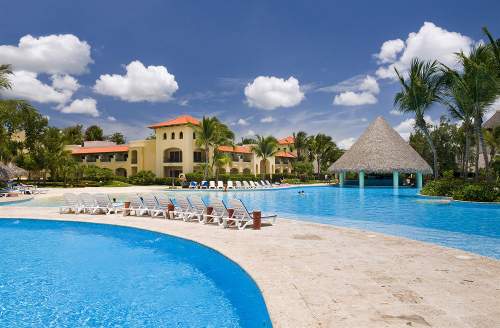 Located on one of the best beaches on the island, Iberostar Hacienda Dominicus is the highest rated resort in this area. This resort has 7 restaurants, a full-service spa, pretty garden, lots of water sports and close to the village of Bayahibe.
Reviewers like the food, spa and safety of this resort. The staff are reported to work very hard and are great. Many return guests at this resort.
Get more information and see reviews for Iberostar Hacienda Dominicus.
---
There are many many more Dominican Republic all inclusive resorts. To take a look visit:
Punta Cana All Inclusive Resort Vacations

Puerto Plata and Las Terranas All Inclusive Resort Vacations
La Romana and Juan Dolio All Inclusive Resorts
All Inclusive Resorts in similar areas:
Belize All Inclusive Resorts
Caribbean All Inclusive Resorts
Have a fantastic vacation at one of the fantastic Dominican Republic all inclusive resorts or recommend one below!
---