Miches All-Inclusive Resorts
Miches All-Inclusive Resorts
The sound of waves gently lapping the shore mingled with laughter, and I knew I had arrived at a different side of Miches, the land of all-inclusive resorts. Gone were the vibrant street stalls and bustling local eateries. This was Miches wrapped in luxury, and I was eager to unwrap it.
Club Med Miches All-Inclusive Resort
Club Med Miches Playa Esmeralda Review:
1. Location: 4.5/5 Tucked between a lush palm grove and tropical forest, Club Med Miches Playa Esmeralda boasts an unbeatable location. Its proximity to Samaná Bay for whale-watching tours adds a unique attraction. The resort is secluded enough to feel like an exclusive escape but still accessible to local culture. However, its remote location might be a drawback for those seeking a more bustling, urban experience.
2. Accommodation: 5/5 With more than four boutique villages, each offering unique environments and accommodations, the resort caters to various tastes and desires. Whether looking for romance or family-friendly fun, you will find well-designed spaces, elegant décor, and thoughtful amenities. The eco-chic design aligns perfectly with the natural surroundings.
3. Amenities: 5/5 From jungle-to-table dining to blissful spa treatments by Cinq Mondes, the amenities are top-notch. Wellness Fusion offers an impressive array of yoga classes, hydrotherapy, and locally sourced ingredients. The variety of more than 20 leisure activities, including archery and horseback riding, ensures a rich and fulfilling experience. Perhaps the only area for improvement might be additional entertainment options in the evening.

4. Service: 4.5/5 The attentive staff ensures that guests are well-taken care of. From personal greetings upon arrival to accommodating special requests, the service feels personalized and warm. Some guests might experience occasional delays during peak times, but overall, the service reflects high standards.
5. Value for Money: 4.5/5 With the extensive offerings of premium ingredients, unique experiences, and elegant accommodations, Club Med Miches Playa Esmeralda provides solid value for money. It's an all-inclusive peace of mind that feels truly exclusive. Those on a strict budget may find it a bit on the pricier side, but the quality is unquestionable.Recommendation:
Club Med Miches Playa Esmeralda is best suited for travelers seeking a serene, luxurious, and eco-friendly experience. Whether a couple looking for a romantic escape or a family eager to engage in outdoor activities, this resort offers something special. If you're searching for a high-energy nightlife or a more budget-friendly option, you might explore other destinations in the Dominican Republic, but for a unique blend of elegance, nature, and wellness, this resort stands out.
As I sat on the pristine beach, gazing at the clear waters and reflecting on my stay at Club Med Miches Playa Esmeralda, I felt a sense of tranquility and fulfillment. The resort's commitment to wellness, nature, and luxury had provided an unforgettable experience. With a mindful approach to every detail, it truly is a hidden gem that sparkles in the crown of the Dominican Republic's hospitality scene.

Find the best deal, compare prices, and read what other travelers have to say at Tripadvisor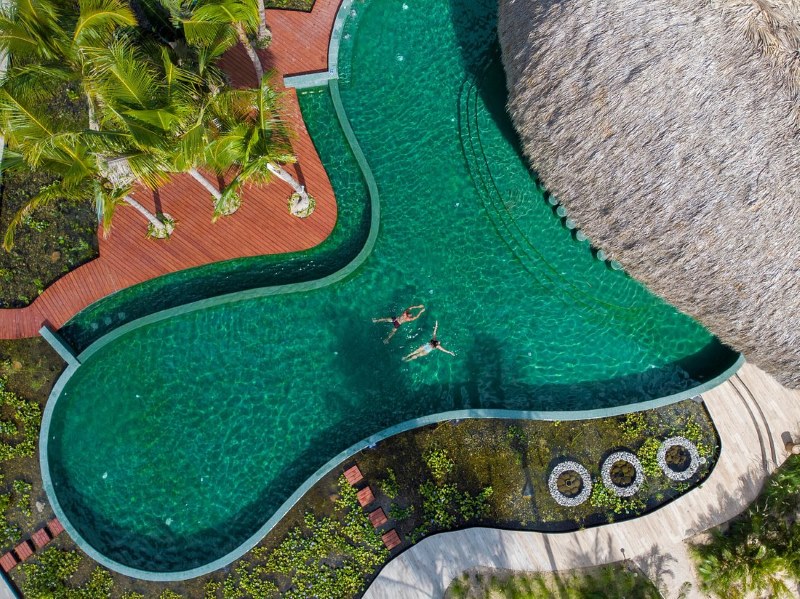 Pros:
Eco-Friendly Design: Commitment to sustainability, with environmentally friendly practices throughout.
Exclusive Villages: More than four boutique villages, each offering unique environments and accommodations.
Wellness Focus: Comprehensive wellness program including yoga, spa treatments, mindful dining, and activities.
Rich Culinary Experience: High-quality dining with locally sourced ingredients and a variety of culinary options.
All-Inclusive Offerings: Extensive array of included activities and amenities, providing good value for the price.
Beautiful Location: Pristine natural setting, ideal for relaxation and outdoor activities.
High Standard of Service: Personalized and warm service.
Remote Location: Its seclusion might be a drawback for those seeking more urban experiences or vibrant nightlife.
Price: Might be considered somewhat pricey for budget-conscious travelers.
Limited Entertainment Options: Could use more evening entertainment or cultural events.
Cons:
Accommodations: Elegantly designed rooms and suites across multiple boutique villages.
Dining Experience: Offers jungle-to-table dishes, premium ingredients, and various dining options.
Wellness Program: Wellness Fusion by Club Med offers a blend of physical and mental well-being experiences.
Recreational Activities: Includes more than 20 leisure activities, such as paddle, archery, horseback riding, and fitness.
Spa Treatments: Offers spa experiences by Cinq Mondes, including hydrotherapy and facial treatments.
Natural Reconnection: Encourages exploration of local natural beauty, with opportunities for excursions like whale watching.
Sports & Activities: Wide range of sports options to keep guests engaged.
Mindfulness & Yoga: Provides yoga programs and mindfulness practices to indulge in deep relaxation.
Club Med Miches Playa Esmeralda presents a luxurious and unique getaway that harmonizes elegance, nature, and wellness. It's a perfect option for travelers looking to immerse themselves in tranquility and environmentally responsible luxury. Those seeking a more traditional resort experience with a focus on nightlife or shopping might find some limitations, but for many, the innovative features and commitment to excellence will outweigh any minor drawbacks.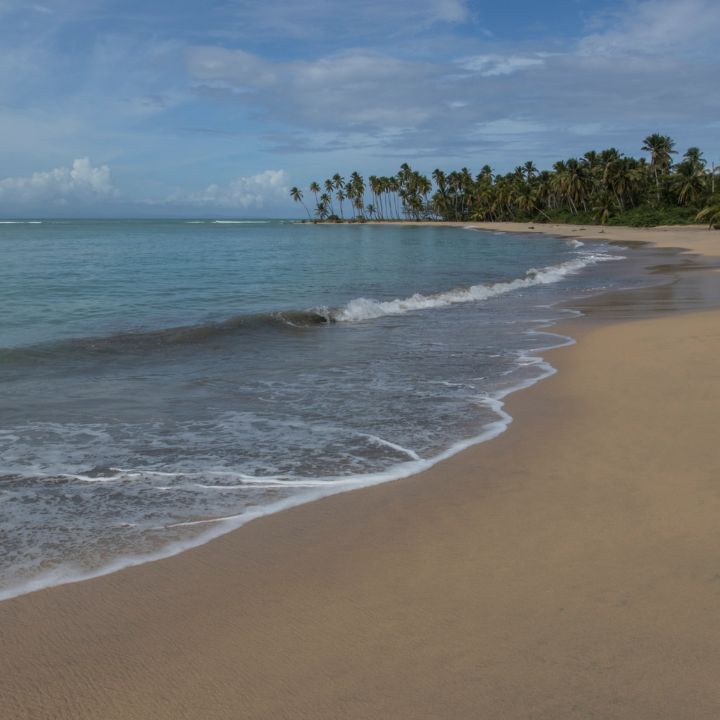 Zemi Miches All-Inclusive Resort, a Curio Collection by Hilton
Zemi Miches All-Inclusive Resort, a Curio Collection by Hilton property, will bring luxury and sophistication to the coastal town of Miches, north of Punta Cana. Boasting 502 guest rooms and 18 free-standing beach bungalows, the resort aims to blend minimalist design with the natural surroundings of the region. Guests can enjoy nine food and drink options, various entertainment venues, a fitness center, a sprawling pool complex, and an exquisite spa. With an expected opening in 2024, the resort's amenities are designed to appeal to travelers looking for an all-inclusive luxury experience in a pristine setting.
Scoring

Location: 4/5
Pros: Located on the beautiful Esmeralda Beach, known for pristine beaches and lush landscapes.
Cons: Accessibility details are lacking; potential distance from major airports or city centers.
Accommodation: 5/5
Pros: Offering 502 rooms across six buildings, 123 swim-up guest rooms, and 18 beach bungalows, providing diverse accommodation choices.
Cons: No specific drawbacks noted, though additional details would provide a clearer picture.
Amenities: 5/5
Pros: Variety of dining options, nightclub, kids club, shops, water park, fitness center, spa, and more.
Cons: Information about accessibility and inclusivity for all types of guests could add value.
Service: Not Rated
As the resort is yet to open, it is not possible to accurately evaluate the quality of service.
Value for Money: Not Rated
Without specific pricing details and real guest experiences, it's challenging to evaluate the value for money.
Recommendation
Zemi Miches All-Inclusive Resort, Curio Collection by Hilton, seems ideal for travelers seeking a luxury all-inclusive experience, emphasizing relaxation, wellness, and entertainment. The diverse amenities would likely appeal to couples, families, wellness enthusiasts, and food lovers.
Location: Miches is located north of Punta Cana in the Dominican Republic. It's situated along the coast and appears to be known for its beautiful beaches.
Natural Beauty: The area is described as having pristine beaches, sprawling mountain landscapes, and lush natural surroundings. Esmeralda Beach is specifically mentioned as a location for the resort, indicating that the coastal areas are likely a significant attraction.
Tourism Development: With Hilton planning to triple its portfolio in the Dominican Republic and the establishment of a new luxury resort in Miches, it may indicate growing interest and investment in the area's tourism industry.
Eco-Friendly: The resort's CEO mentioned an "elevated and authentic all-inclusive experience in the eco-friendly, untouched town of Miches," hinting at the possibility of environmentally conscious practices and perhaps a less commercialized atmosphere in the town.
Miches Hotels _ Find the best deal, compare prices, and read what other travelers have to say at Tripadvisor

El Paradiso Miches Resort
Stepping into the lobby of El Paradiso Resort, I was greeted with the soft notes of a merengue drifting through the air and the sweet taste of a welcome cocktail. The marble floors gleamed, reflecting the sparkling chandeliers above.
As a solo traveler, I had my reservations about an all-inclusive resort. Would it feel authentic? Would I connect with the real Miches? The friendly smile of Carlos, the resort's activity coordinator, put me at ease.
"Welcome, Sarah!" he exclaimed. "Here, we promise an experience beyond the buffet lines and poolside loungers. Shall we start your adventure?"
The next few days unfolded like the pages of a novel, filled with vibrant characters and unexpected twists. There was Ana, the spa therapist, who massaged my city-weary muscles as she spoke of her childhood in Miches, her voice a soothing balm.
I discovered hidden trails with Jorge, the nature guide, his knowledge of the local flora and fauna turning a simple hike into an educational journey.
"Miches is not just about indulgence," he said, pointing to a rare bird fluttering in the distance. "It's about co-existing with nature."
Evenings were alive with dance and music, local bands serenading guests under a starlit sky. I found myself dancing with couples celebrating anniversaries and families creating memories. The spirit of Miches, it seemed, had found its way into this luxurious setting, as well.
For those seeking romance, tranquility, and an escape from daily routine, Miches' all-inclusive resorts offer a haven of pampering and endless activities. Couples can find secluded beaches and intimate dining, while families enjoy the safety and variety of entertainment.
Yet, if a more budget-friendly, rugged, and backpacker-friendly experience is what you crave, the town of Cabarete might be your alternative, offering hostels and windsurfing adventures.
As my stay came to an end, I realized that Miches had again surprised me. The all-inclusive resorts were not just about opulence; they were about people, experiences, and embracing the local culture in a different way.
I left with my heart filled with new friendships, a deeper appreciation for the land, and the knowledge that whether through bustling streets or luxurious resorts, Miches had a way of making every traveler feel at home.
Miches Hotels _ Find the best deal, compare prices, and read what other travelers have to say at Tripadvisor
culinary journey through the town of Miches, Dominican Republic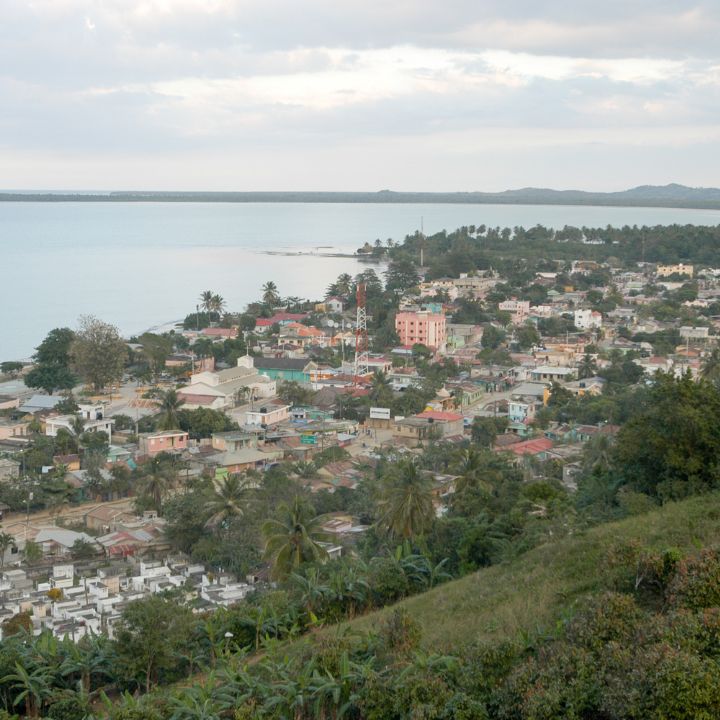 Town Of Miches, Dominican Republic
The taste of the ocean lingered on my lips as I walked through the bustling streets of Miches. An adventurous soul in search of culinary delights, I had found myself in this small coastal town, a hidden gem in the Dominican Republic, miles away from my urban world in New York.
The sun had just begun to sink, casting a golden hue over the palm-fringed coastline. Esmeralda Beach, the tranquil yet mesmerizing stretch of sand, was a constant lure for my curious heart. But tonight, it was the sizzle and aroma wafting from street-side stalls that pulled me away from the shore.
My first encounter was with Maria, an elderly woman, her face weathered like an old book yet radiant with the joy of life. Maria's stand was a modest set-up, yet the flavors she conjured were anything but simple.
"Prueba esto," she said, handing me a steaming plate of Mofongo, mashed plantains mixed with garlic and crispy pork. The flavors danced on my tongue, an orchestra of sweet, savory, and salty notes. Maria shared stories of her family, a hint of nostalgia in her eyes, as I devoured the plate.
Next, I found my way to a lively restaurant filled with locals, where I met José, a charismatic chef who introduced me to his version of Pescado con Coco, fish cooked with coconut milk. José's hands were like skilled dancers as he prepared the meal, each movement a testament to his passion for his craft.
"Miches is a place for those who seek more than just resorts and tourist attractions," he said, his voice a melodious blend of wisdom and humor. "It's for the wanderers, the seekers of the genuine essence of our land."
For the romantic couples, Miches offers candlelit dinners by the beach, where the waves serenade you as you savor local delicacies. For families, the friendly environment and variety of flavors cater to all age groups. But if you're a party enthusiast looking for lively nightlife and international cuisine, perhaps Punta Cana, with its bustling clubs and trendy restaurants, would be more suitable.
The culinary journey in Miches was not just about tasting; it was a dance with the culture itself. The food was woven with stories, traditions, and love that spanned generations. The heart of Miches, for me, resided not just in the delicious meals but in the smiles, laughter, and shared human connections.
As I departed, the flavors lingered, not just on my palate but etched into my soul, a reminder of a world that nourished not just the body but the spirit too. Miches had fed me in ways I hadn't expected, and I knew that this was a taste, a memory, I would carry with me always.
Sarah's journey provides an authentic, richly detailed look into the culinary landscape of Miches. It's an invitation for like-minded wanderers to explore beyond the surface, to taste, laugh, and connect, to find a part of themselves in the flavors and faces of this enchanting coastal town.
Seen through the eyes of Sarah, our adventurous 28-year-old travel writer from New York City.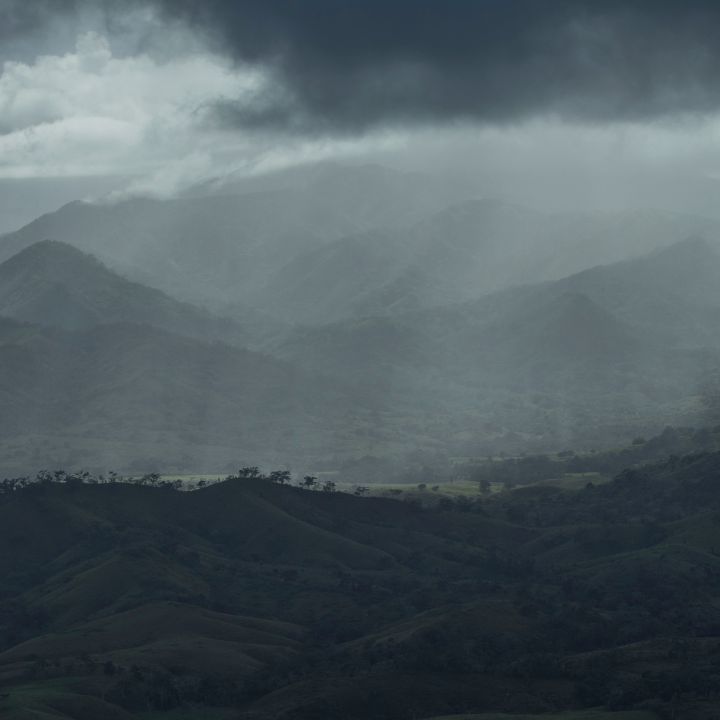 Miches jungle mountains
Frequently Asked Questions (FAQs) for travelers planning a trip to Miches, Dominican Republic:
Miches is situated in the El Seibo Province of the Dominican Republic, known for its untouched beaches and natural beauty. 
Top attractions include Samaná Bay for whale watching, tropical forests, and the various eco-friendly resorts like Club Med Miches Playa Esmeralda.
Miches enjoys a tropical climate, with warm weather all year round. The wet season is from May to October, while the dry season runs from November to April.
Miches is accessible via road from major cities like Santo Domingo and Punta Cana. There's no airport in Miches itself, so travelers often fly to a nearby airport and then take a car or bus.
From all-inclusive luxury resorts to smaller boutique hotels, Miches offers various accommodation options, including eco-friendly choices.
Yes, Miches offers a range of family-friendly activities and resorts, making it an excellent destination for travelers with children.
Enjoy the locally sourced ingredients in dishes like fresh seafood, traditional Dominican fare, and innovative "jungle to table" culinary experiences.
any resorts, including Club Med, offer comprehensive wellness programs with yoga classes, spa treatments, mindfulness sessions, and sports activities.
Miches is generally considered somewhat safe for travelers, but standard travel precautions should always be taken. 
Spanish is the official language, though English is widely spoken in tourist areas and resorts.
The Dominican Peso (DOP) is the official currency, and major credit cards are accepted in most establishments.
Standard vaccinations are recommended, and travelers should consult with a healthcare provider for specific requirements based on their individual needs.
Casual beachwear is common, but modest dress may be appreciated in local communities. Awareness of local customs and traditions is always respectful.
These FAQs should provide a solid starting point for anyone planning a trip to Miches, Dominican Republic. Always consider consulting with local authorities or travel experts for the most up-to-date and personalized information.
💼 We cherish our independence! ✈️ Our travel recommendations are carefully researched, bias-free, and powered by human expertise by April and Ricky of LRB (we have personally researched and travelled to many of these destinations and researched others thoroughly through first-hand accounts). 🌍✨
We try to keep everything up to date, but please always do your own research and contact us if you know any issues for us to help others as best we can as a small but professionally focused team! 🧐📚⚠️