Ocean Blue Resort Punta Cana
Looking for the best deal on Ocean Blue Resort Punta Cana or some comparative resorts? Take a look below!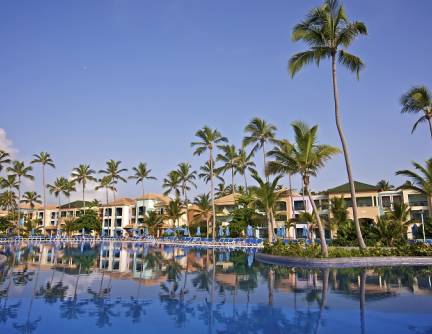 Ocean Blue Resort
Ocean Sand in Punta Cana on a private beach is a well regarded resort by many and a top choice. Rates include meals and beverages.
Guests really love the buffet, bowling alley and wonderful grounds.
Ocean Blue Resort (and Sand) latest reviews

Video Review: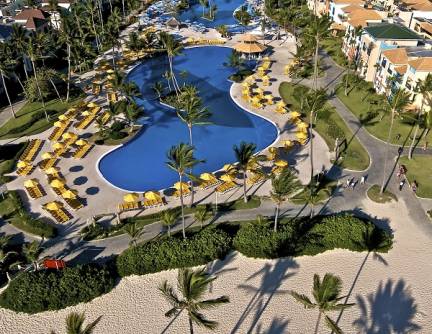 Ocean Blue Resort Pool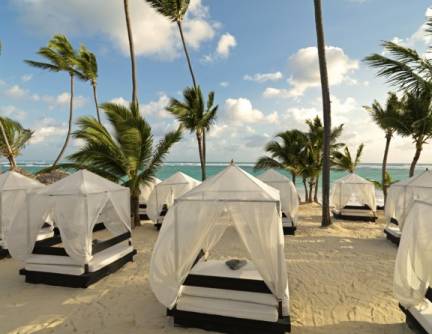 Ocean Blue Beach
---
While the Ocean Blue and Sand Resort is well regarded, there are other resorts that our experts and the traveling public like a lot more.
Below is another we'd recommend.
Paradisus Punta Cana All Inclusive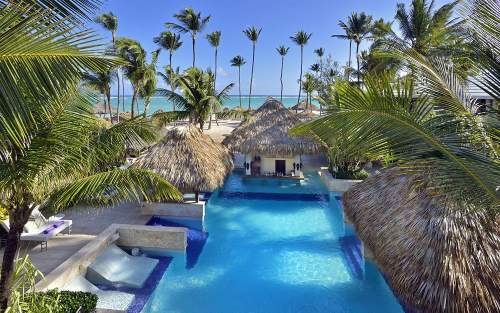 This resort is oceanfront in Punta Cana, Dominican Republic. The all inclusive package includes nearly everything: meals, drinks, water sports, land sports and more. Golf fees are discounted by 50 percent.

Amenities include: 4 pools, golf, scuba diving, day/night kid's activities, 4 tennis courts, spa and health club, casino, golf nearby, snorkeling, pedal boats, 8 restaurants, eco-walks.
There are 534 oversized suites, "Royal Service Suites" (includes butler) and "Family Concierge Suites". 
Reviewers say: beautiful and well-kept grounds, long check-in, ordered off the menu, great beach, nice pool, decent food, friendly and accommodating staff, relaxing environment. Generally, not perfect ratings but pretty good.
Get more information and the latest reviews for Paradisus Punta Cana. 
---
There are many other great resorts in Punta Cana and the Dominican Republic. Take a look at the menu to the right or visit:
Punta Cana All Inclusive Resorts
Dominican Republic Resorts
---